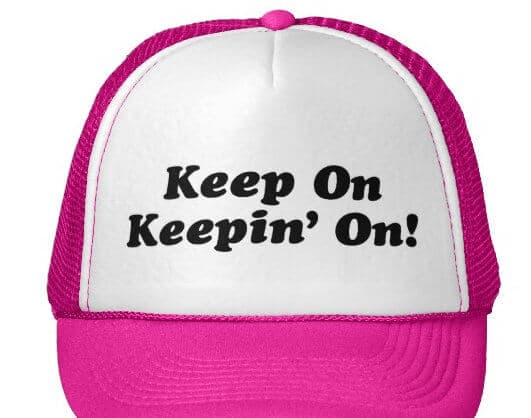 I don't know about you, but I've been having a great time seeing all the "First Day of School" pictures from all my friends on Facebook. Those smiles are too freaking cute for words! Its no secret I'm a big softy and cry at each of the pictures and can't believe it will be only one year and DNH girl will be off to her first day of Kinder. Oh boy, I'm not ready!!!
Its about wee o'clock in the morning here and the house should be stirring in about a half hour. Is it wrong that I"m wishing coffee made itself?
As a parent, we are (expected, wired, required) to be able to take all that's thrown at us and keep on, keeping on. My gosh, it is tiring isn't it? Let's just put it this way, the hubs and I have been dodging a ton of s**t bags being thrown at us lately, and I AM TIRED!
The biggest of the big s**t bags is that my company has asked that I come back working full time starting in 2 weeks. Two freaking weeks! Okay, so there are those out there that are looking for work and I of course am sensitive to that and in no means want to offend you with what I'm saying, but from where I stand, this decision pretty much SUCKS! I was getting the best of both worlds. I was working and providing an income to my family, but then I had those other days to spend quality time with my babies. I have been LOVING being a PTSAHM. Needless to say, this past weekend, while moving my Mom into her new pad (yay for DNH Jammy moving, boo for actually having to move), I have had this nagging decision weighing on my shoulders. Not really a decision, but the need for a plan. Can someone tell me, why does being an adult have to be so hard?
So as I sit here, still willing the coffee to make itself, I have to confess, I'm pretty sad. My goal when starting this blog was to talk about all things fun, positive and funny about parenting, but today comes the reality of it. Its a flipping hard job being a parent and having to make decision for your family that aren't always what you want.
Alright, enough of the sulking. I've pulled up my big girl pants and will keep on keeping on! Back to the fun stuff! Okay, so I'm so breaking it on here first, but one of oldest and dearest friends is having a baby today! YAY!!! Been receiving text throughout the night! Babies make my heart smile.
So starting in two weeks, my schedule will be a bit more hectic, but rest assured, I will be working on DNH more and more along with my fabulous contributors. We have some great things coming up that we are excited to share with you.
Okay, I just heard my baby stir. Off to make the coffee come to life! Till tomorrow friends.
Image: Zazzle