Rainbow Birthday Party... Oh my!
Somewhere over the rainbow, way up high
There's a land that I've heard of once in a lullaby.
Somewhere over the rainbow, skies are blue
And the dreams that you dare to dream,
Really do come true.
Ahh, that song holds a special place in our family's heart for a few different reason, and I love it so!
Every year right toward the end of June we come across a beautiful event. My sweet baby girl's half-birthday! Yes, I'm one of those Moms. With a birthday the day before New Year's Eve, it makes for a difficult time for this mom to plan a party and actually have her friends in town and so many presents at once, shall I go on?
In any case, we do half-birthdays! This year we went with a Rainbow theme. It turned out to be such a fun theme with of course bright colors and so much to work with. DNH Girl asked for the rainbow theme just about a month prior to the party, so it did give a bit of time to scope out a couple of places around town. We ended up finding most of the supplies at Target and Party City, but also peppered in a little DNH creativity along the way.
Desire from Crafting While They Nap made the adorable rainbow dress.
Free Rainbow "Happy Birthday" Printable from Printabelle. Colored Gatorade in plastic straw cups from the dollar store was a BIG hit with the kids!
Disaster of a rainbow cake. I'm clearly no baker, but the kids were excited when we cut into it to find all the different colors.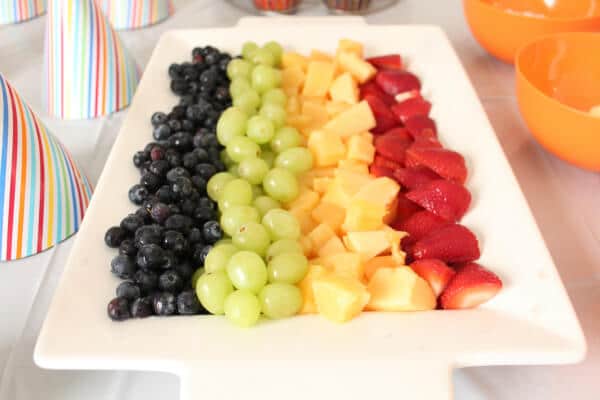 A rainbow fruit tray was the perfect addition to add some rainbow to this colorful party!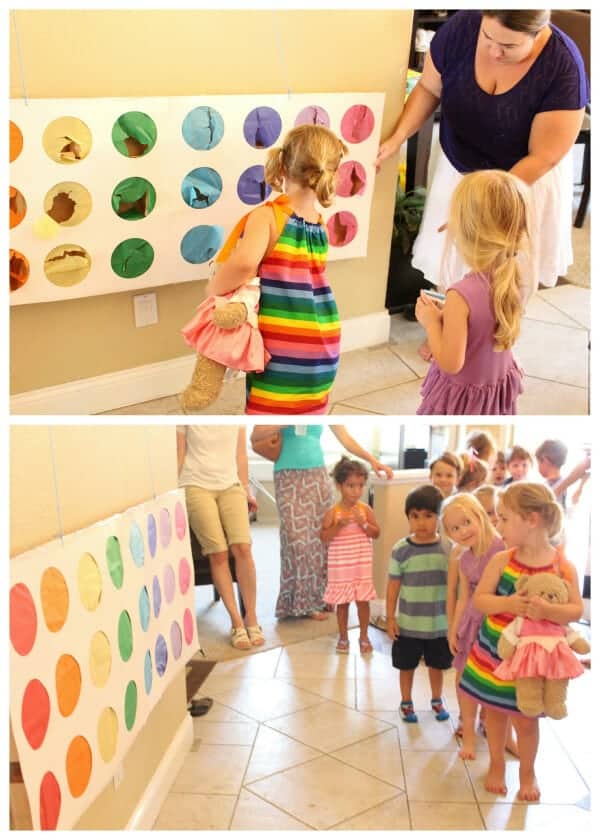 Rainbow Bucket Ball Toss. Easy to make and super inexpensive Rainbow Punch Pinata. Instructions found here
Seeing this smile on my babes face - priceless!
For more rainbow inspiration be sure to follow along with our Color Pinterest Board: