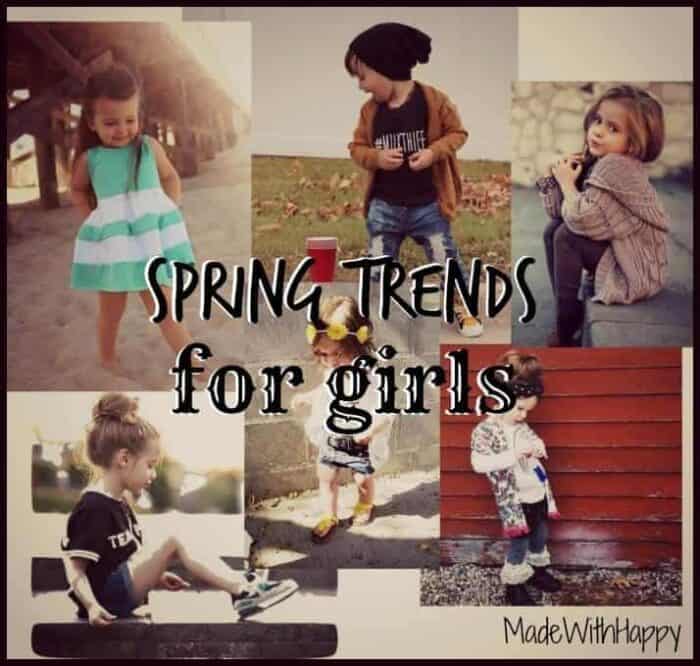 Basically the upcoming spring trends of 2015 for little girls is "make me look like a mini teenager." I'll explain…
Headbands/hair accessories: go big or go home. You can never go wrong, it seems, with a flower headband. This trend started last summer and is here to stay, folks! It is even becoming a huge trend for your 5-year-old daughter.
Hipster trend: trickling down to the youngest of the young. You know what I mean when I say hipster. Trendy, hip, cool, everything you wish you could pull off. Well live vicariously through your little girl this spring with the newest hipster-like trends. Cardigans are always helpful.
Big bottomed-dresses: yes. This is probably the only trend that won't make little Lucy look like a shrunken teenager. This trend will most likely be around for—pretty much—ever. Fitted tops with big, poofy bottoms are all the hype. The bigger, the better. I've even seen tutu like dresses that borderline on clown costumes, but hey I don't start these trends I just pass them on.
Beanies: slouchy ones. You might think it's a little warm for this but don't worry because these beanies aren't meant to be worn for heat. They're meant to be worn for fashion purposes only. These aren't just the regular old beanies either, this spring we're diving into slouchy beanies. The ones that hang off of the back of their heads and still show off their cute ringlets in the front.
High tops: too big for their own good. Child size high tops are adorable, but simply not practical. They're really cute for photo shoots or family parties but to wear all day at school, your daughter increases her risk of breaking her ankle. Cute, but only for short periods of time.
OTHER KIDS FASHION POST YOU MAY ENJOY