Unless you've been living under a rock, I am sure you have heard a bit about new rage that has taken our country by storm.... its the game called POKEMON GO.
While it is just catching on in my house, I can tell you my nephews have been playing since it came out and are not only showing my family all about the fun, but are having an absolutely blast playing it around town and their neighborhoods.
For those that don't know what it is, Pokemon Go is an app that you play on your smart phone or smart gadget. The app shows digital pokeballs around town that you can capture and the more you capture, the higher you go on the game. It is great because its getting everyone out doors searching around for poke stops around neighborhoods and towns. Seems kind of silly at first, but if its getting everyone out and walking, then I'm all for it.
In talking with the tween nephews, they have helped me in putting together a list of our Made with HAPPY Must Have's when heading off on your next Pokemon Go Adventure.
Pokemon Go For Kids
A smart phone. The most important part of this game is the app, and it can be found on iPhones and Android devices.
When heading out for any great adventure, you need a backpack. Why not style them out in their very own Pokemon Pokeball Trainer Backpack? Great for holding all their supplies that will get you through your adventure. Including, but not limited to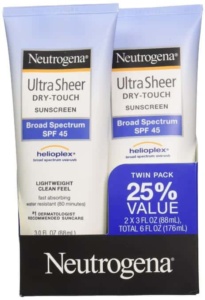 Fuel and Protection - My kids are huge KIND fans and we go through boxes like hot cakes. Sunscreen. Of course sunscreen! I love to send a tube in each of my kids backpacks with the hopes that even if I somehow forget, they see it and try and remember themselves.
Surprisingly, this game is getting the kids out and walking and walking and walking some more! So sending them out with some good sneaks is pretty important. These light weight slipon walking shoes with soft soles are great for the kids!
KidsFit Activity Trackers - For those of you with a fitbit, these are the kids equivelent. I love how it promotes healthy habits and that it shows how far their little legs took them each day.
We're loving these Pokemon GO trainer hat pokeball visors. We all know that sun protection is key, but having a fun Pokeball version makes all kids HAPPY!
Sunglasses! I don't know about you, but it takes my kids some convincing to wear their sunglasses, but they notice that when they do, their eyes feel so much better. Protection is awesome and they make these in so many fun color combinations, these make for a great combination for all kinds of outdoor activities.
Have we mentioned they are walking A LOT! Well and if you're planning on heading out with your kids, you have to make sure you are all staying hydrated and that your water stays cool. These Hydro Flasks are my absolute favorite. This baby will keep your water cool for the whole day and next!
If you're kids are headed out after school or in the evening, you want to not only make sure they are warm with a sweatshirt, but that they are wearing bright colors.
**PARENTS** This might be a no-brainer, but I wouldn't be doing my job if I didn't remind you to make sure there is an adult with kids during the late afternoon evening adventures. Safety in numbers, and the last thing we want is something to happen when all they are trying to do is have some fun!
Last but certainly not least, a flashlight. We love this flashlight. In the case that you all our out and it starts to get dark, you can safely find your way home.
We hope you all have so so much fun exploring Pokemon Go and can't wait to hear about all your family fun adventures!