Happy New Year Friends! Wow, that just snuck right up there on us. I don't know about you, but we've just had the best winter break. The kids sleeping in. We're able to get in some snuggle time in the flannel sheets and our fair share of hot chocolate. Although, Today is back to the grind for us.
We at Made with HAPPY are super excited for the year ahead. We have so many great things to share with you and where we're headed. First things first, if you haven't gotten your calendar for the year yet, we've got you covered.
Be sure to check out the 100 more printables for kids like this HAPPY one.
We've created this cute little FREE printable calendar for you. Its 4x6 and prints two months to a page. Easy peezy.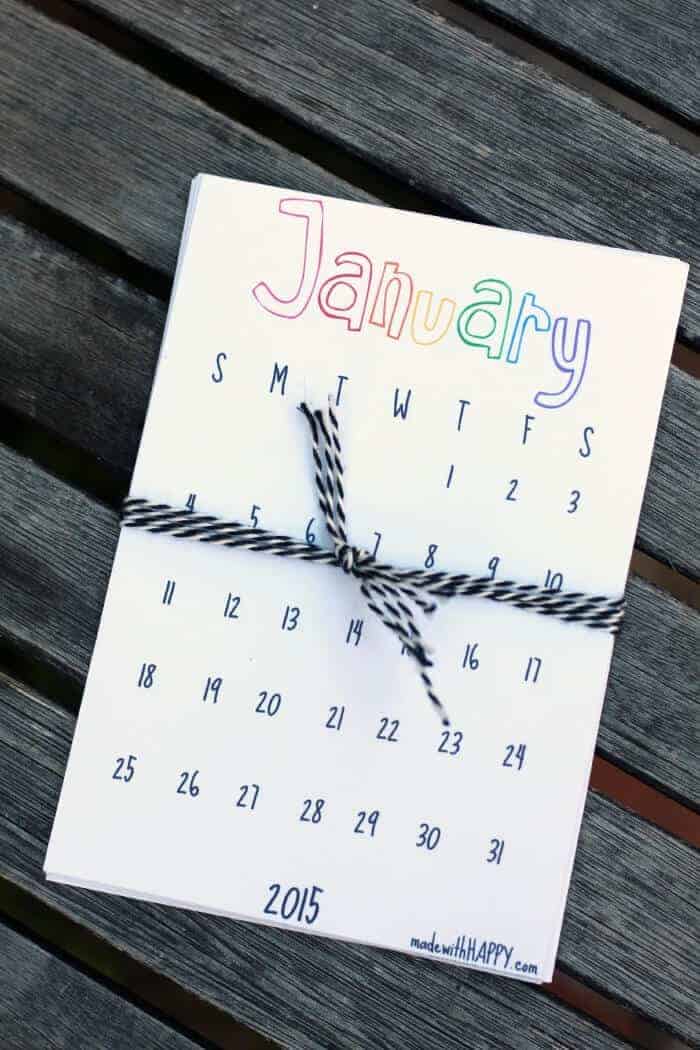 You can click HERE to download.
HAPPY 2015!!!!