Giving the gift of a money lei is all your graduate ever wanted! We're sharing how to make a money lei.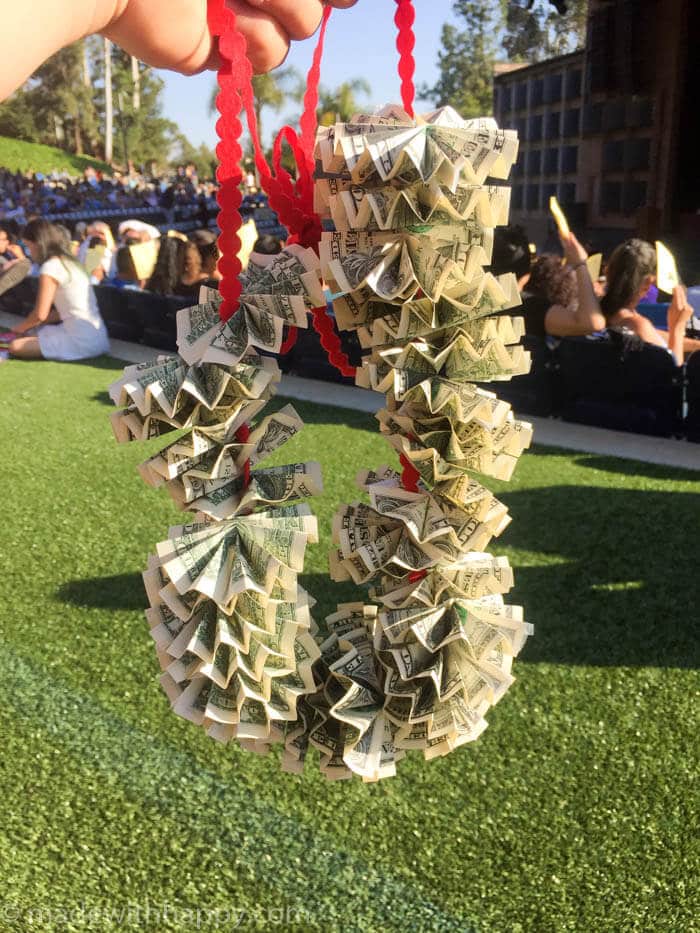 Graduation time is upon us and if you are anything like me, you're struggling on what to give that graduate that they will want and use. We have a great printable graduation card, but in terms of gift we are always wracking our brains.
Money of course! We're sharing a quick and simple way to create a money lei that will give the gift of money, but presented in a fun and HAPPY way.
Supplies:
Dollar bills – This one, I created with 40 $1 bills, but you can range from $20 and up.
Ribbon – 4 feet approximately
Tape
Beads (optional)
Directions:
HOW TO MAKE A MONEY LEI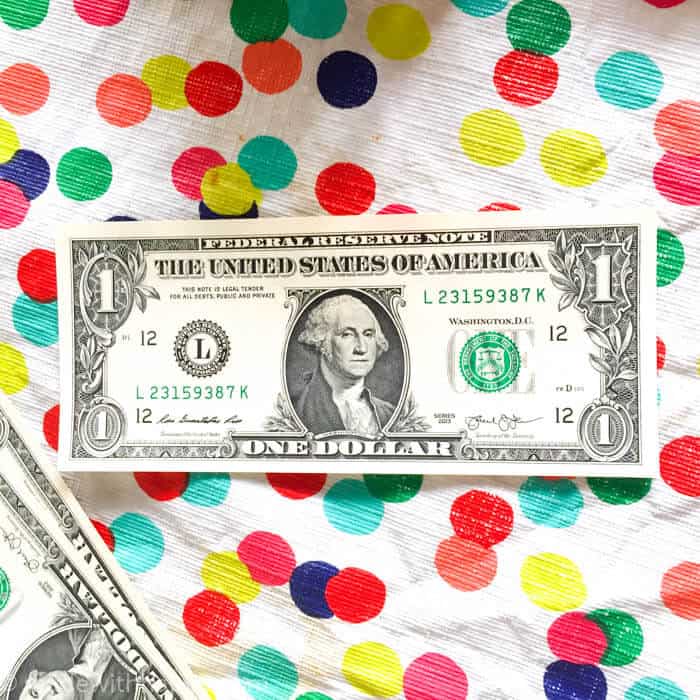 Start out with your bill.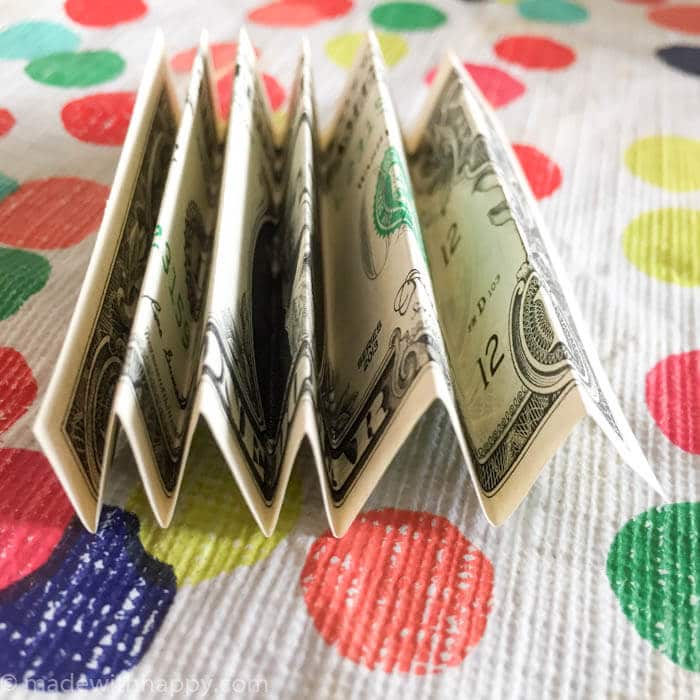 Fold the bill into an accordion shape starting on the short side of the bill, folding approximately a centimeter at a time.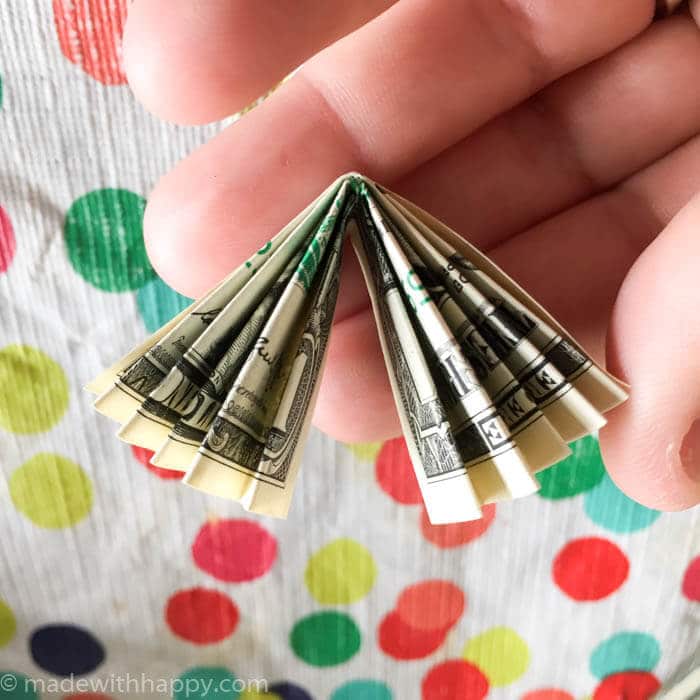 Fold your accordion in half.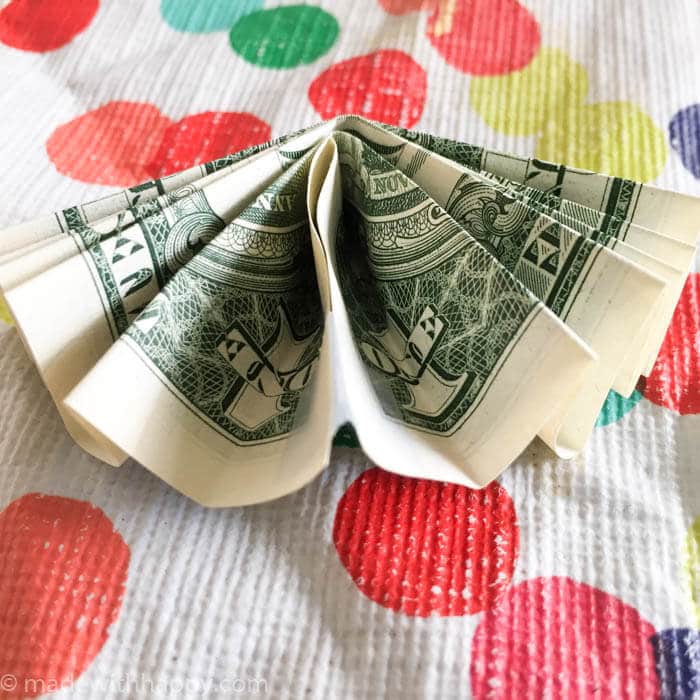 Using a tiny piece of tape, tape the ends together at the fold.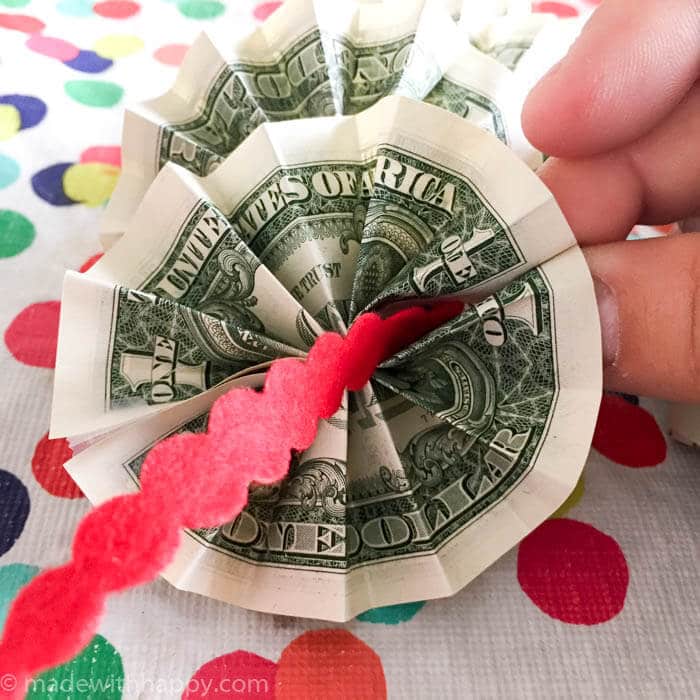 Open the other side of the folded bill and tape those ends together with the ribbon inside the fold.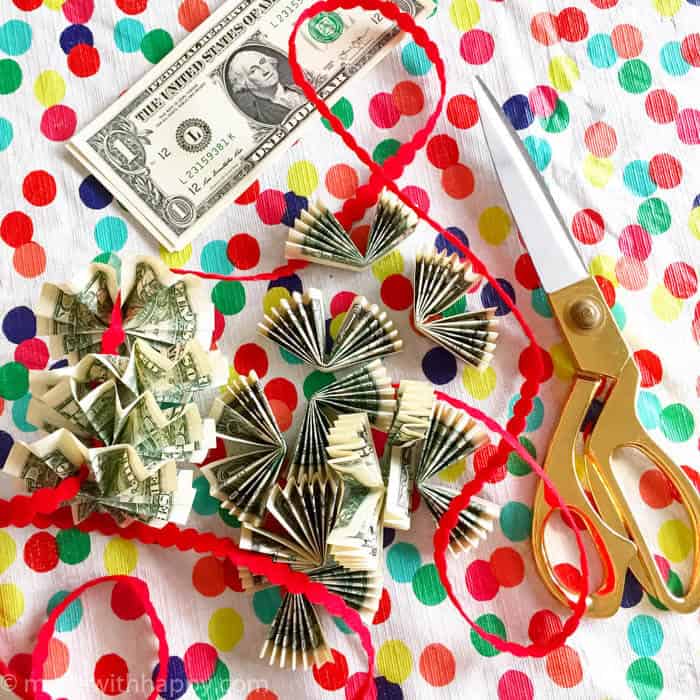 Once you have them all folded and taped, you can string them onto your ribbon. If you want to add beads between bills to give it some color and pizzazz, that is great too.
We went with just the money for our lei, and our graduate was super appreciative.
HAPPY MAKING!
HOW TO MAKE MONEY LEIS
PIN IT TO YOUR DIY BOARD ON PINTEREST!
FOLLOW MADEWITHHAPPY ON PINTEREST FOR MORE GREAT CRAFT AND DIY IDEAS!

Some other gift ideas: