Looking for fun HAPPY feel good gift ideas for school age kids? Then we have you covered!
Who else loves this time of year, when you get to pick out fun and fabulous gifts for your family?
No surprise, but I LOVE LOVE LOVE to give gifts. I love giving them for birthdays, for anniversaries, for thank yous and just because. But there is something about this season and birth of Jesus that makes giving all that more special. My favorite part of gift giving is thinking about each person's personality, and getting something that matches it.
When it comes to buying for the kids, we bucket things into four different buckets.
Necessities - The stuff they need like clothes, shoes, pj's, socks, backpacks, school supplies and toiletries.
Educational/Expressive - These are your books, markers, STEM toys, art kits, etc.
Footloose and Fun - These are the fun candies, trading cards, and other items that just put a smile on their face.
Heart Warmers - These are the feel good, pay it forward, charity driven, do good for other type gifts. Whether its giving a gift to an orphan or allowing the children to pick the charity of their choice to give, has so many life lessons to be learned.
We typically try to make sure the gifts we're buying our kids are pretty evenly distributed between these four different types of gifts. It makes for a whole lot of fun as they aren't getting all socks and underwear, but that they are getting something that helps stimulate their mind, their spirit, and are fun.
With Babbleboxx.com help, we put together some fun kid gift ideas that fit within each of our four buckets!
FEEL GOOD GIFT IDEAS FOR ELEMENTARY SCHOOL KIDS
First up are these Vince Camuto - Boys Gradie High Top Sneaker in Navy .

If your kids are anything like mine, they are in need of some new shoes this holiday season.
These high top sneakers are leather line, comfy (according to the 6 year old) and so flipping cute! They not only make sneakers fun, they are affordable which is always a good thing!
With all the traveling we do as a family, we tend to always need to update some aspect of our luggage. We are in LOVE with this Viv + Lou: Duffel bag.
Their bags are not only have some super cute prints, they can be monogrammed. My kids adore monogrammed stuff almost as much as their Mama! 🙂
VIV + LOU ARE OFFERING A SPECIAL 25% DISCOUNT OFF SITE WIDE: MADEWITHHAPPY
The Wonderling by Mira Bartok - Is a extraordinary novel that this novel drops your young tween readers into a mythical and magical world. A world, like ours, where no matter what you look like or where you come from you can make a positive change.
Discount code: CANDLEWICK - 25% off and free shipping
The Helio: Night Light Projection System is both a night light and educational. Win win in my book.
It provides a fun soothing projector night light, but with the creative images that educate your child at the same time. My kids sleep in bunk beds and I can tell you this is a HIT each night! They love it!
Discount: Enter "LearningLight" - Buy one helio and enter the code, the second one is discounted to 34.95. Good through April 2018!|
The WowWee: Robosapien is one of our favorites this year. If you recall, we also included this in our Gift list of STEM Toys for Kindergartners. They are a hot commodity between both our kids this year and we just love them. They are flexible and magnetic and the possibilities of creation are seriously endless. The kits also include connector pieces with step by step instructions for some ideas along with the flexible strips.
The fact they are bright rainbow colors only makes them that much better in my book. :).
Petlanthropy: Donation Gift Cards. With a Petlanthropy Donation Gift Card, the person who receives it can find an animal shelter or project they care about at www.petlanthropy.org, and then apply the value of their gift card to that place or donation page .
I love that it gives your animal loving children the ability give to something that they care about.
Receive special furry and fun surprises when you purchase, share and gift Petlanthropy Donation Gift Cards
PEZ: Christmas Ornament Collection & Holiday Tube.

These fun Christmas ornaments contain and exclusive mini PEZ dispenser. Each ornament comes with two PEZ candy refills, string and loop included. These are great for the tree or fun on top of a gift as well.
PEZ Holiday Tube: Each tube includes seven PEZ candy refill.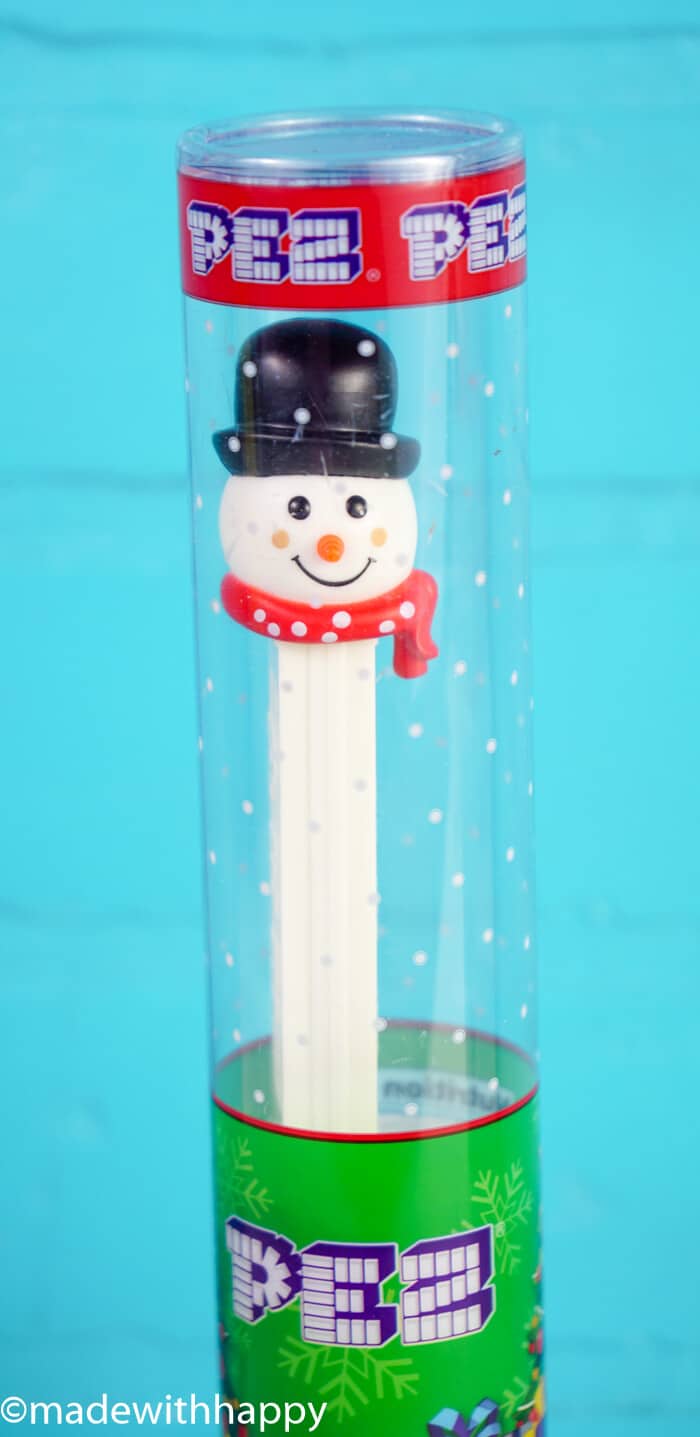 Gosh I remember receiving a PEZ dispenser in my stocking each year. I love the holiday themed dispensers and they are all kinds of candy fun to stock their stockings with these yummy sweet treat.
PIN IT TO YOUR KIDS BOARD ON PIN
GIFT IDEAS FOR SCHOOL KIDS
TEREST!
FOLLOW MADEWITHHAPPY ON PINTEREST FOR MORE GREAT GIFT IDEAS!