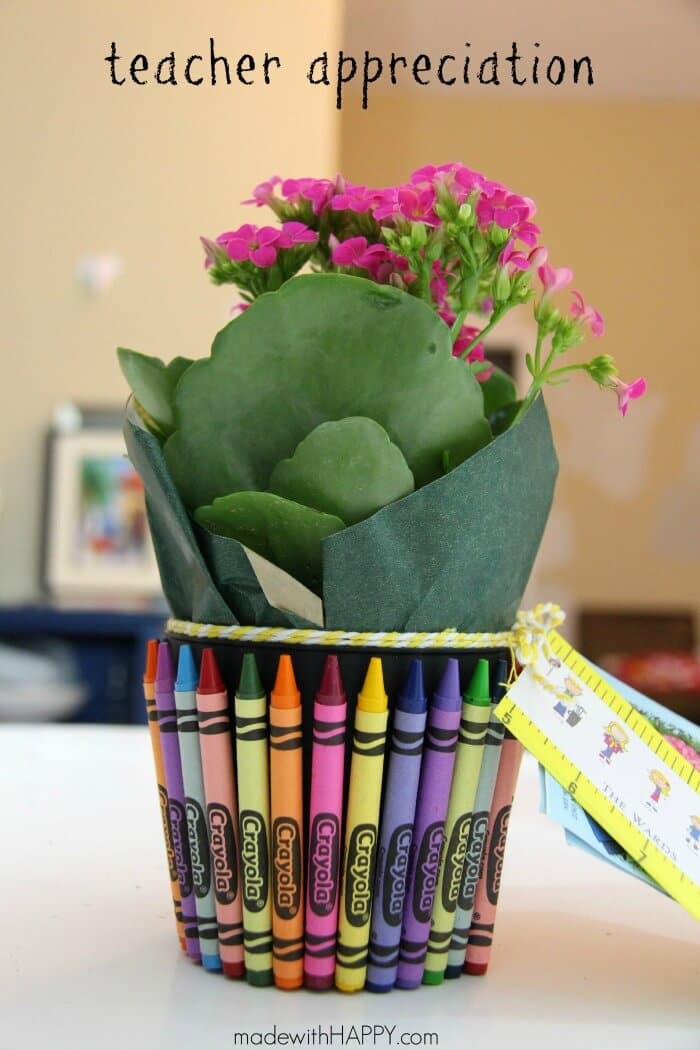 Hi Friends!  HAPPY HAPPY Friday!
Did you all know that next week is Teacher Appreciation Day?  I am a firm believer that every day should be teacher appreciation day, but won't knock down an extra special day to tell those truly remarkable people how much we all appreciate all they do for our children.
In thinking of a fun gift for Made with HAPPY Girl's Kinder teacher, she and I talked about some of the fun things that her teacher likes as well as something that would reminder her teacher of her.  We came up with coloring and flowers.  AH-HA… a crayon pot with flower.  Here's how we did it.
Supplies:
Small pot (approximately 3.5 inches tall)
Box of crayons
Hot glue
Flower
Ruler masking tape
Hole punch
Ribbon
Directions:

Grab your favorite student and have them arrange the crayons in whatever order they want. I'm not going to lie, I really thought she was going to go for a rainbow. 🙂

Plug in your hot glue gun and then simply glue them one by one onto the pot.  You will need to assist the younger students as the hot glue can be hot.

Takes about 10 minutes and viola, you have yourself the cutest little crayon pot.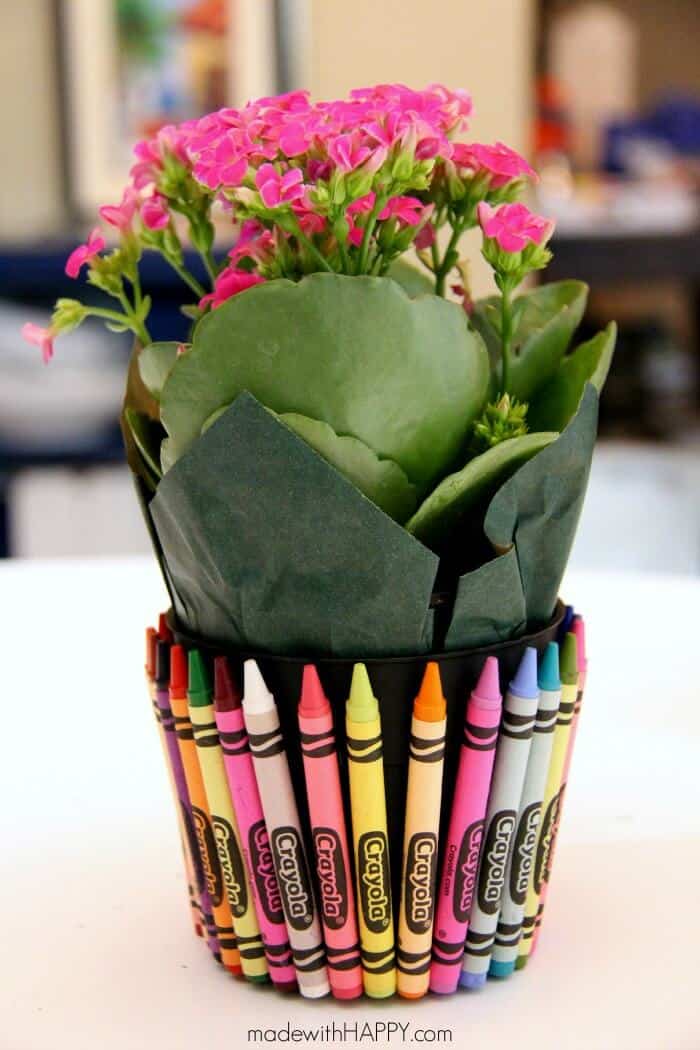 Next add your flower.  We went with a fun Spring time cactus.  Great for indoors and it quite resilient.

Next we made our gift tag.  Okay you guys, the fabulous shop Expressionery.com,  carries a ton of cute stamps and stationary that I'm in love with.  One of their designers,  is my friend Laura Kelly.  Yes, that Laura Kelly.  You know, the one with the cute peeps that we all had on our bank checks back in high school and college.  I know, so fun.  In any case, Expressionery has these Laura Kelly designed adorable small notepads with the ability to personalize it with your family.

Seriously, how cute are these?
I cut the top off the notpad, added some masking tape along the edges.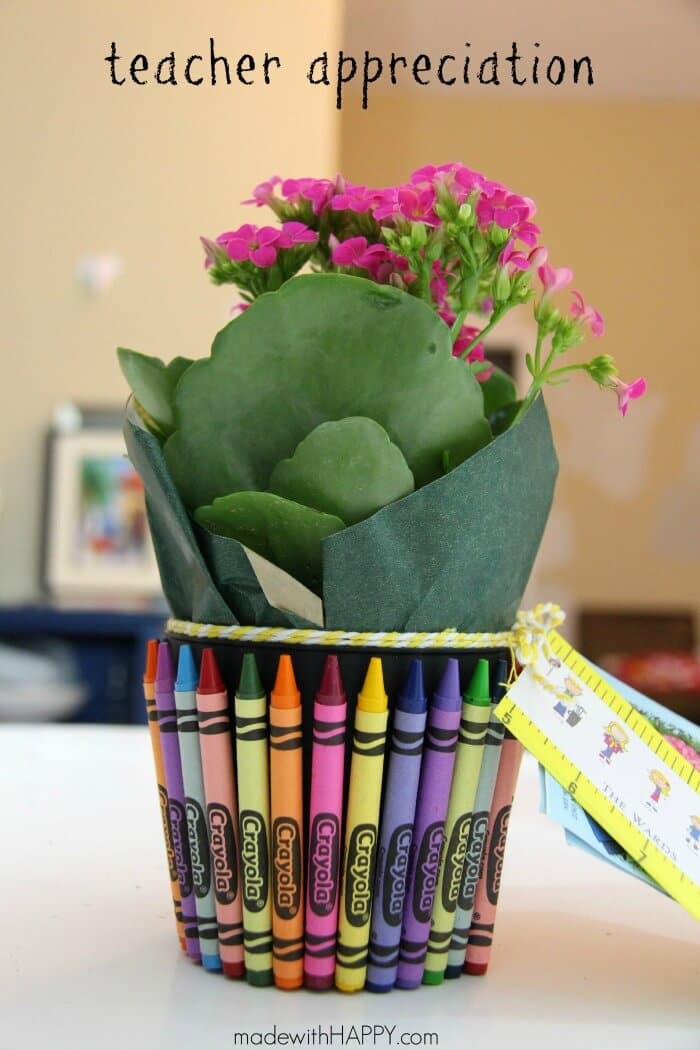 Punch a hole in the corner, and there you have it friends.  Tie it to the flower. I included a few seed packets as well for funzies. You have yourself the sweetest (and simple) handmade present for your teacher.  Of course, I've teamed up with a few friends to bring you some other great gift ideas for teacher.

If you're not into making a gift this year, that is more than fine too. Expressionery some great self-inking stamps that you could personalize for teacher as well as a ton of other products.  They are offering up 30% sitewide, 4/25-5/25, just use promo code: TEACHERAPP.  We're also giving away a giving away a $250 visa gift card and custom stamp from Expressionery, so go and enter right now!!! a Rafflecopter giveaway Good Luck!