With Easter just around the corner, we've been looking for all kinds of fun activities and decorations for the house and with the kids. While crusin the Dollar Tree, I found a bundle of green raffia and they were out of orange. Of course I found orange at Michaels and that of course is all it took to think up these cute little
Raffia Carrots
Here's the quick tutorial on how to make them yourself.
Supplies
Green Raffia
Orange Raffia
Tissue Paper
Scissors
Hot Glue
Directions
Simply take your piece of tissue paper and begin to roll it into a funnel cigar shape.
Pinch one end together to give it more of a carrot shape.
Using the orange raffia, start at the tip of the tissue paper roll and wrap it around. You can use a dot of hot glue to secure the end.
Wrap to the top and secure using another dot of hot glue.
Cut 6-8 individual piece of the green raffia approximately 3 inches in length. Fold in the middle and with the hot glue, attach to the top of the carrot.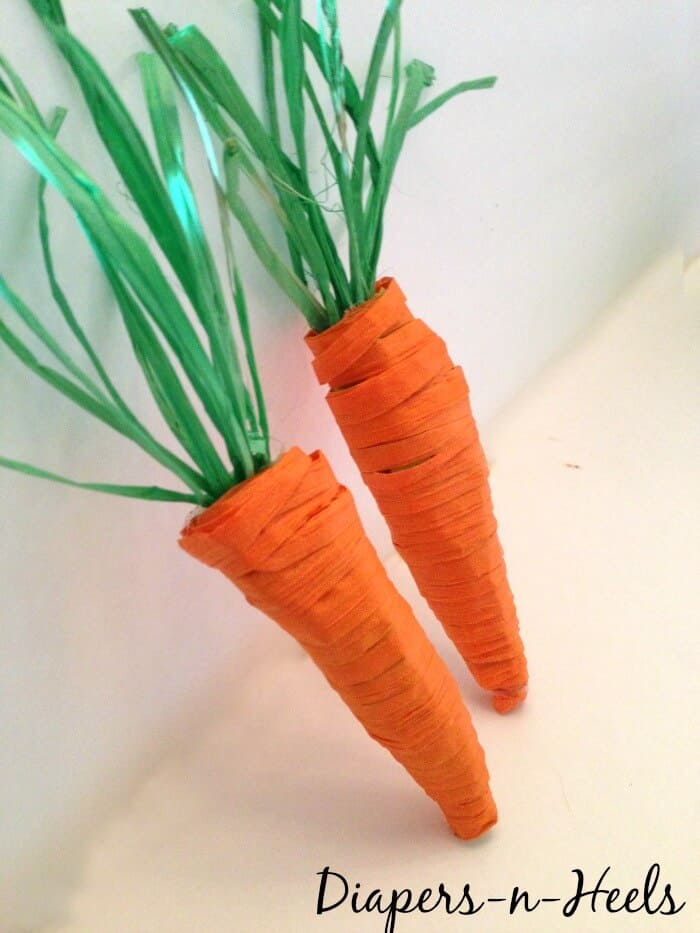 Viola, you have yourself some fun easy little raffia carrots that are great for decorations for Easter.
To find other Easter inspirations:
Follow Made with HAPPY's board MWH :: Easter on Pinterest.