I struggle with productivity and sticking to goals. One of my biggest obstacles is keeping track of my plans and following through. I know lots of people struggle with this too and can relate. To try to combat this, I created a Weekly To Do List Printable and I'm sharing it with you! I'm not waiting until the new year to start being more organized and productive. I'm starting now and I invite you to join me.
Weekly To Do List Printable
After countless hours searching the internet for a weekly planning list, I decided to make my own. It's overwhelming for me if a planning page has too many things on it. I made this printable with simplicity in mind. The boxes on the page are blank on purpose. I want to be able to fill them in with bullet points, doodles or even stickers.
My plan is to have this on my desk every Sunday and fill it in for the following week. Then, hang it next to my work area or keep it at my desk to check off as things get done. I do have planners that I use and love but I don't have enough space to keep my planners on my desk. Using this simple weekly to do list sheet is easier and better for my work space.
Download Your Free Weekly Planner
Are you ready to organize and plan your week? Click the photo below for your free printable weekly to do list and get started!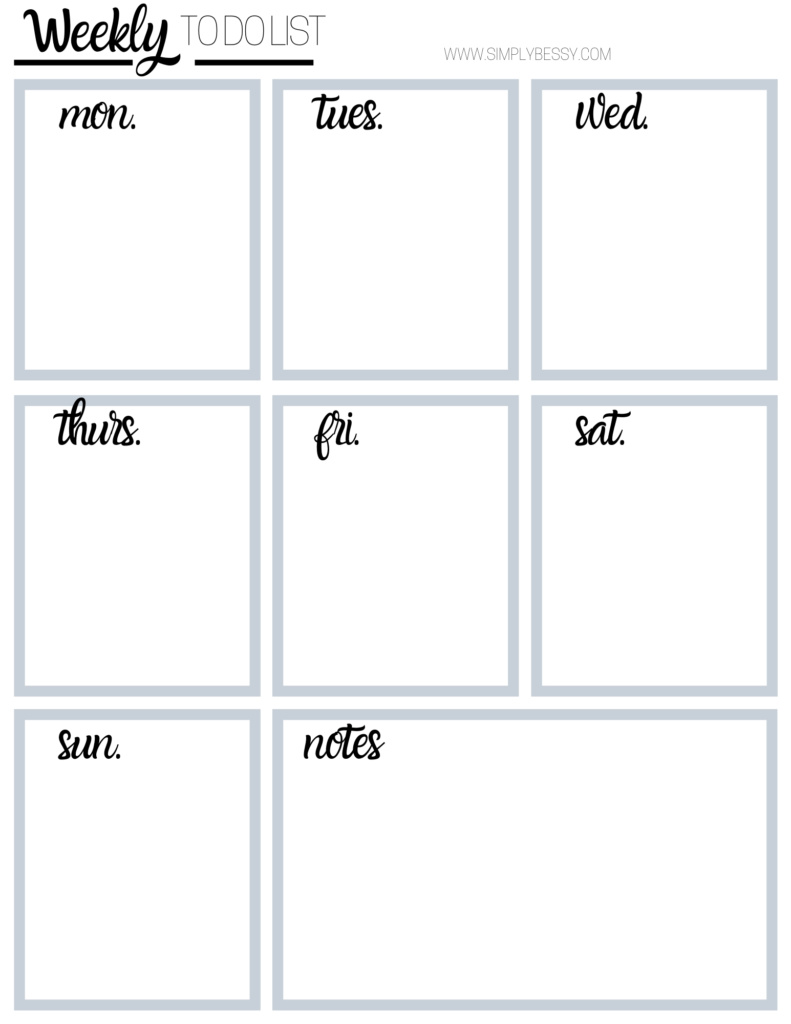 ---
I hope this printable helps your organize and plan your weeks to lead you to success. I'm starting to use it right now! If you love this printable, make sure to check out my other FREE Printables on my site.
XO,
Bessy