This post and its photos may contain affiliate links. As an Amazon associate I earn from qualifying purchases. If you make a purchase through these links, I may receive a small commission at no extra cost to you!
If you're looking for the best city bike, then I've got the bike for you.
Summer is here and we're excited that so is the Bobbin Bicycles. We are a biking family. We love to take our bikes down to the beach and bike around town all Summer long. That is why we are excited that these awesome bikes from the UK are now available in the US.
Okay, so I've been taking these babies out the last couple of weeks and I'm super excited to tell you all the reason why I think these are the best city bikes out there.
Beautiful - Okay, so you all know I love bright beautiful colors and these bikes come in the great colors and the style is so pretty.
Comfortable - The seat and the style is super comfortable. Its great for riding down the street, or if I'm trucking groceries. Its comfortable and easy to navigate.
Lightweight - While its not always something I thought mattered, it really is when carrying beach gear, groceries,kids, and yourself. Plus, it makes for easy transport if I'm loading onto the bike rack myself to take down to the bay.
Gears - This is huge advantage. Unlike my beloved beach cruiser, having gears is huge with hills, different terrains, etc.
Storage/Utlity Space - The space this bike provides is great, especially the rear rack.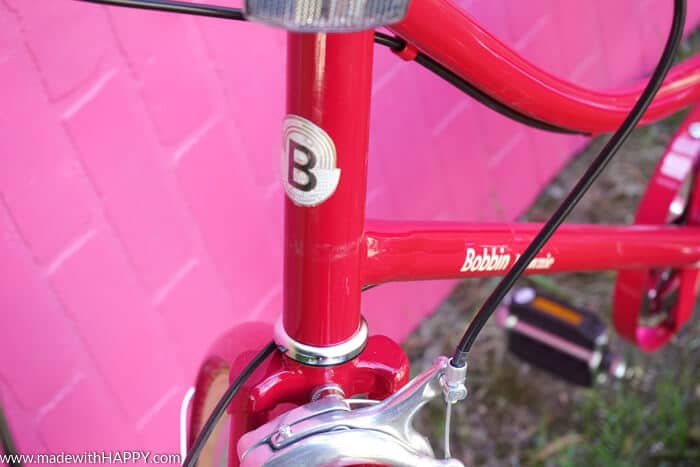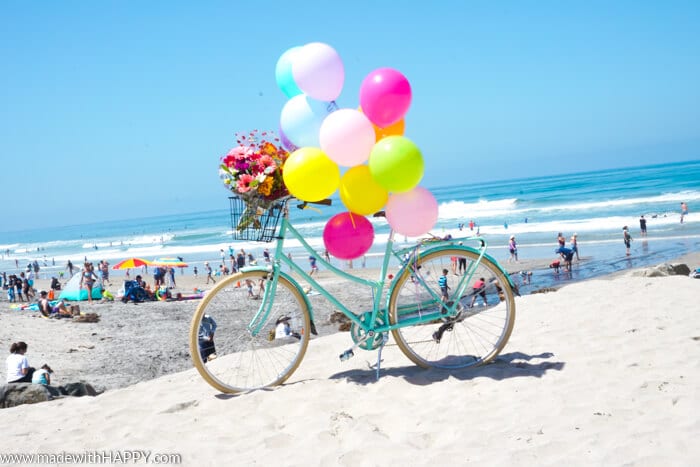 What I'm most excited about is that DoubleKross is now offering 20% off for Made with HAPPY customers!