This post and its photos may contain affiliate links. As an Amazon associate I earn from qualifying purchases. If you make a purchase through these links, I may receive a small commission at no extra cost to you!
A couple of years ago I saw the "I Love You Because" board on pinterest and thought it was such a great idea and quickly made one. Well, truth be told, I never liked the way that it turned out. So, when I was at Michaels the other day, I decided it was time to make a new bright and colorful "I Love You Because" board. And with Valentine's Day around the corner, I thought I'd share this quick DIY with you lovelies.
Here's what I used:
8x10 frame
1 piece of cardstock
Pack of alphabet stickers-for scrapbooking
Flower Embellishment
Craft Glue
Dry Erase Marker
This is seriously one of the easiest crafts ever to make, but also leaves one of the biggest impacts. Just stick your stickers on to your cardstock. Then put the paper inside the frame.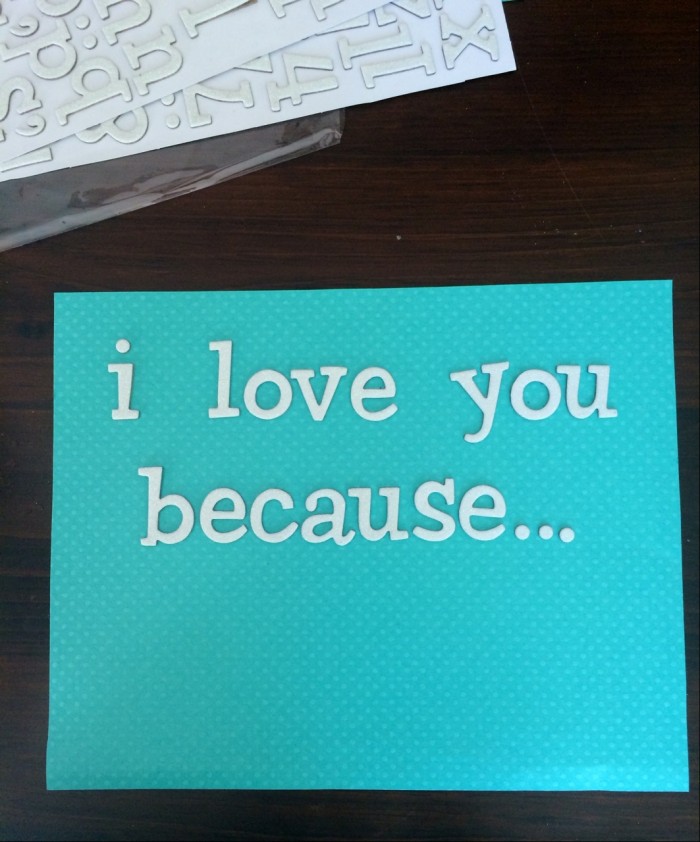 Next glue on the flower embellishment. And there you go… all done! Put the frame anywhere you and your Valentine will see it and write on the glass using the dry erase marker.
I like to hang our "I Love You Because" board on the wall outside of our bedroom door.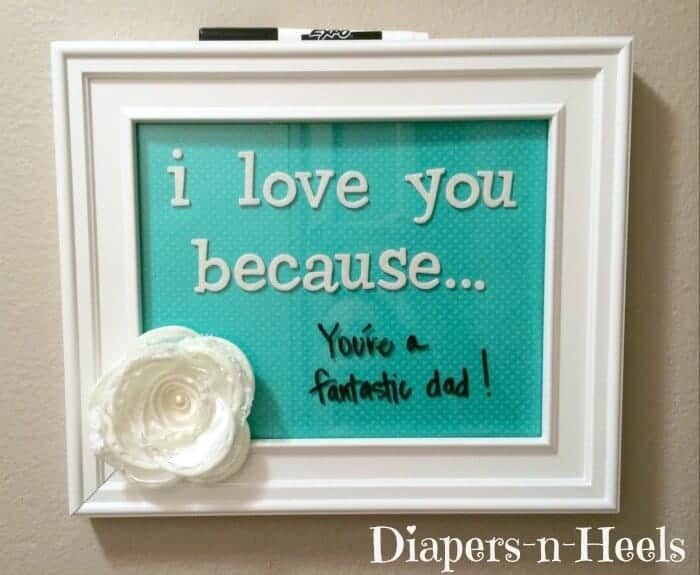 My husband and I take turns writing messages and little reasons on there about why we love each other. It's such a simple act that truly has a powerful and positive impact. By picking your choice of cardstock, stickers, and embellishment, you can customize it and personalize it to make it your own. What a quick, easy, and meaningful Valentine's Day gift. Talk about a win!!