A few weekends back, the girls and I took a much needed weekend away for a Girls Wine Weekend in Sonoma Valley.
 We were provided a press loan of a FABULOUS Wine Colored 2015 Kia Sorento. I mean, how perfect is the wine color? LOVE!!!
We were met right at the Oakland Airport and off to Wine Country we went!
The 2015 Kia Sorento was pretty fabulous to drive. The media/navigation display was large, which I heart, but definitely not overwhelmingly large.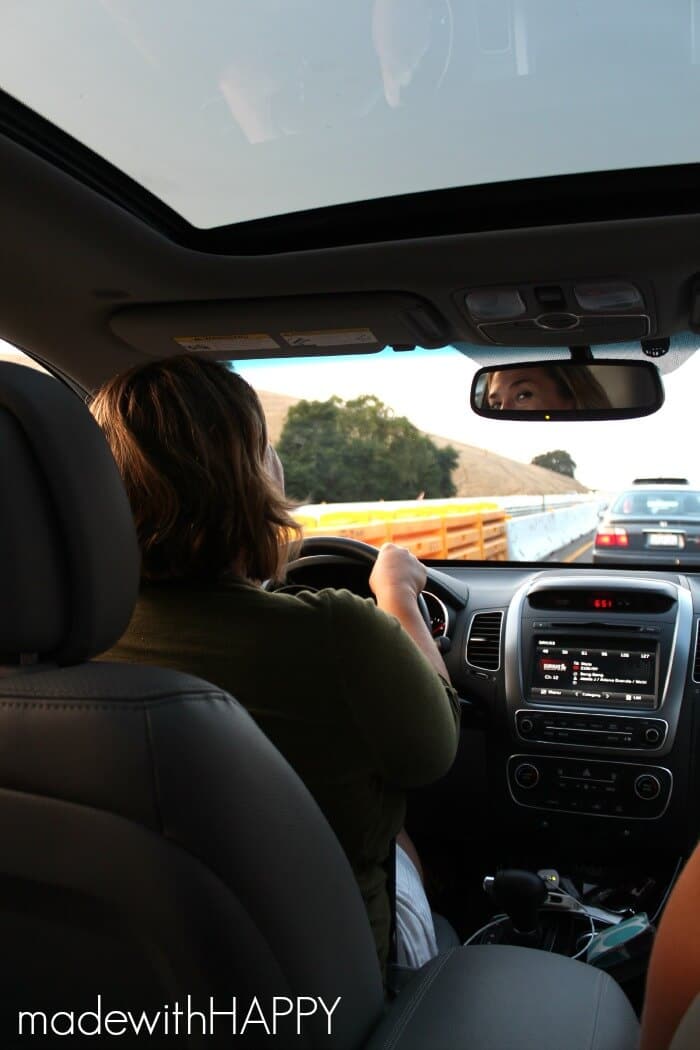 With the exception of the traffic(boo), the drive up to the wine country was cool and smooth and warm or cool booties with the seat warmer/cooler. The sound absorbing windshield made for no road noise, just girls singing "Shake It" at the top of our lungs. The sunroof was something I had never seen before in that it went the length of the car providing light and sun to both the front seat and the back! Can I get a whoop whoop for vitamin D?? 🙂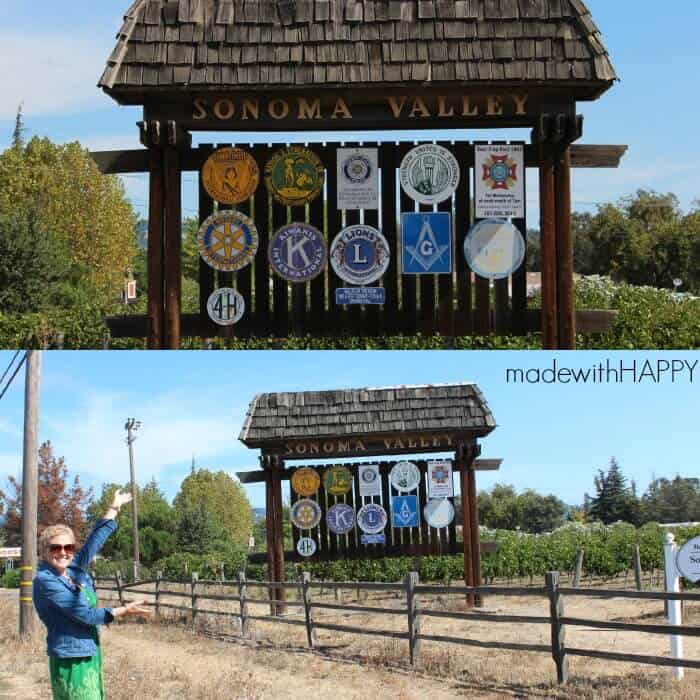 There were so many great wineries to see set on majestic vineyards.
The six of us fit perfectly with the third row. AWESOME!

Hanging with friends enjoying the view is good for the soul too!
It was a great weekend spent with some of my favorite people in some of the most beautiful country side. Please remember to NEVER drink and drive.
Thanks KIA for the awesome loaner. I would definitely recommend this spacious car for anyone in the market for a new family car. Its smooth, spacious and all kinds of HAPPY.