This is a sponsored post written by me on behalf of Mom to Mom.
During the first year, its funny because babies change so much so quickly.  As parents we think we finally figured out their schedule and the way they like things and they go and change it up, sometimes on what seems like a daily basis.
After about the first year, they are then walking and of course changing and growing, but it seems like the shake-up kind of changes are happening maybe every month now rather than ever day.  Then they hit TWO.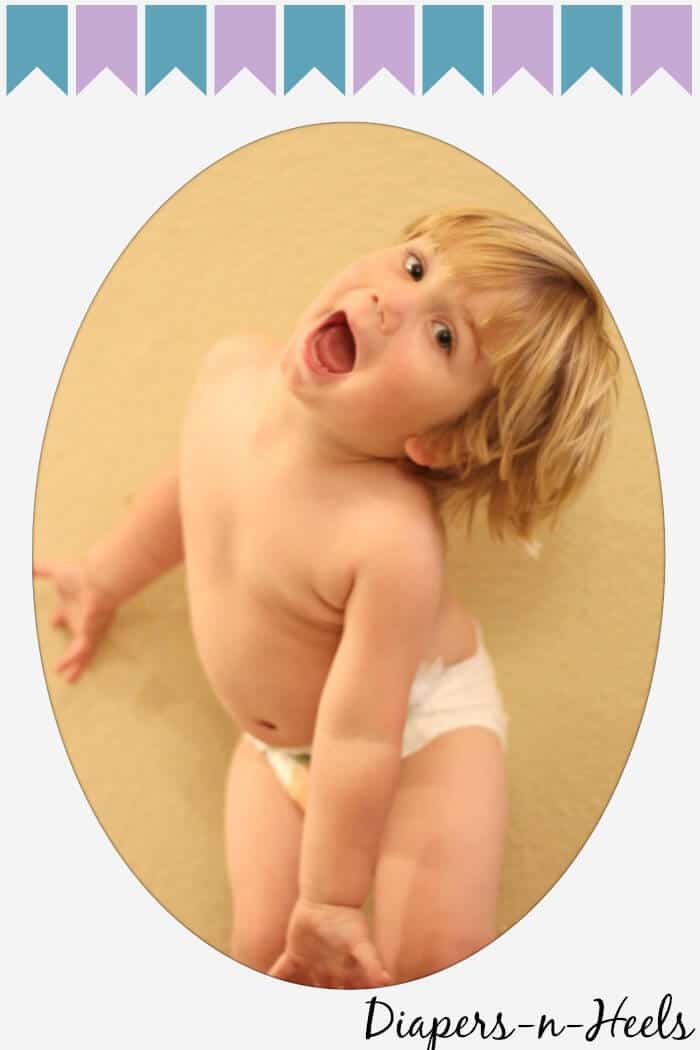 They come into their little personalities and they start talking and communicating.  They start learning crazy words like "Juice" and "Batman" — oh wait, is that just at our house?  The changing and growing starts to slow down a big more to where you're not buying a new size shirt every couple weeks.  Deep breath!  Not so fast…
If your two year old is anything like our two year old, then  you have quite the spitfire on your hands.  Our two year old is funny and sweet and loves trying to keep up with his older sister.  What that means is that he's running twice as fast to keep up with her and Mom is running twice as fast trying to keep up with him.  No rest for the weary!  So you can only imagine that when it comes to diapers, he definitely put them to the test.
Mom to Mom diapers definitely stood up to the DNH Boy test that is for sure!  They were super durable and the waistband was soft and flexible making them comfortable and not irritating.  The liner is hypoallergenic and contains vitamin E and Aloe which protects the babes skin.  AWESOME AWESOME AWESOME!
Being TWO and being active also means that there is a lot more intake and well at the sake of too much information, we all know that what goes in must come out.  And guess what… these diapers had great leak protection!  DOUBLE AWESOME!
Whether the babes are changing every day or every month, I know as a Mom it eases my mind knowing that I'm protecting my baby's business and getting them at a value.  Mom to Mom diapers eased my mind by standing up to the true TWO year old test.  Nice work!
This is a sponsored post written by me on behalf of Mom to Mom.