We're sharing a easy and simple number birthday cake hack. Turn a simple birthday cake into a fun number sprinkle cake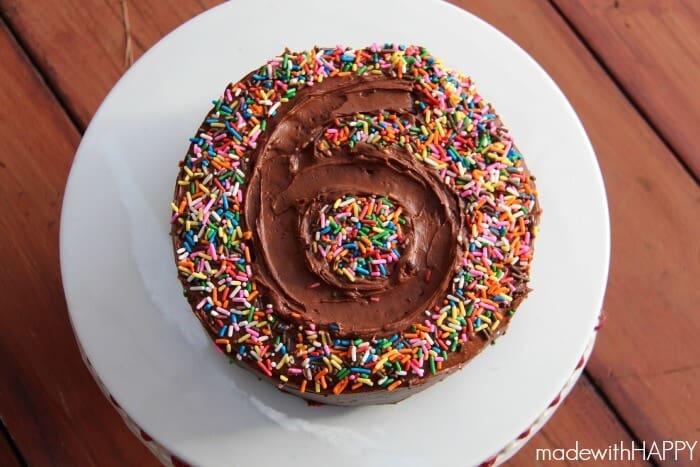 Hi friends. Today is such a special day for us. We're celebrating Made with HAPPY Girl's 6th Birthday. We had fun making her cake last night and I thought I'd quickly share the results as I want to make this cake every year!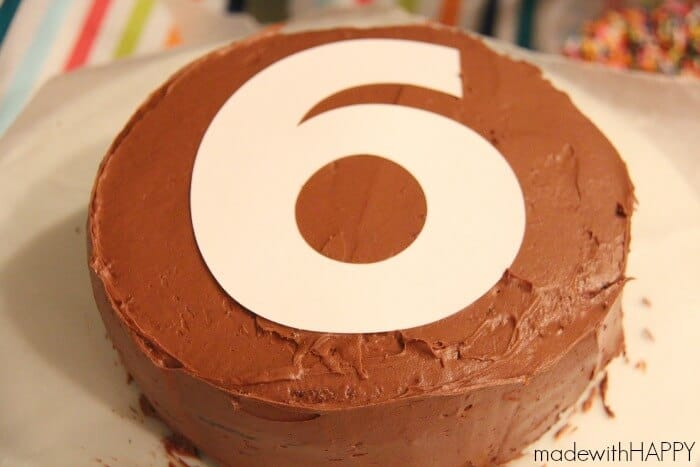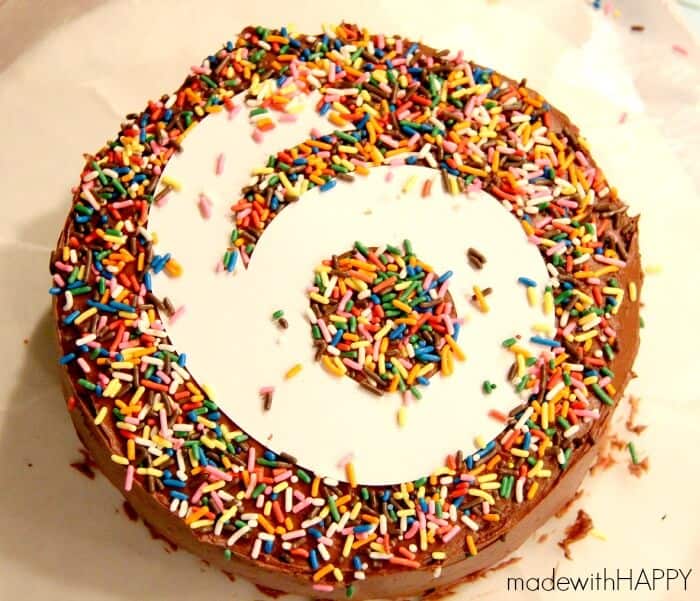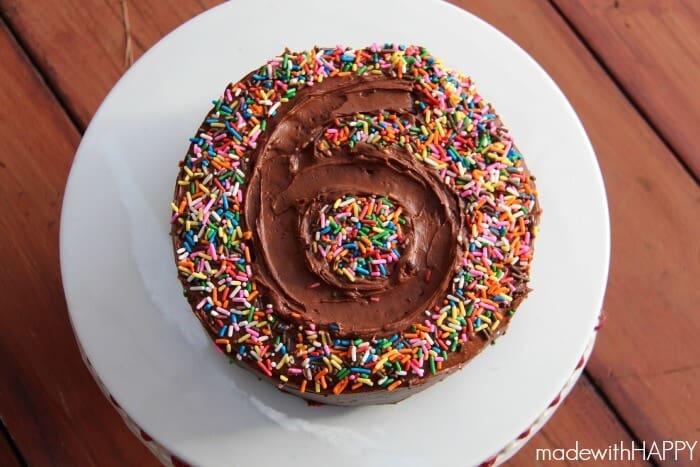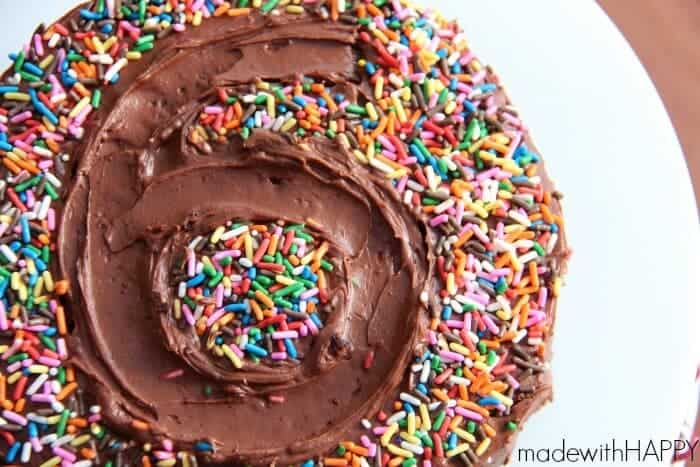 I've said it before, but when it comes to cakes and baked goods. Although I can follow a recipe just fine, its the decorating skill that I'm lacking. So we decided on something fun, festive and all kinds of HAPPY that doesn't take a whole lot of cake decorating skill.
We simply made two 8 inch round chocolate cakes. Iced it. Printed out a cardstock number. I'll work on providing each numbers for you to download yourself. Spray the number with cooking spray!Add it to the cake.Bring on the sprinkles.You may need to press the sprinkles down a bit and then remove the number. You may need to touch up the icing under the number, but how fun is this?



Makes for a HAPPY HAPPY Birthday Cake!
Happy Baking!