If you are anything like us, you love the idea of communicating with your children when you aren't with them, without all the dangers of smartphones. This screen free communication device is a great solution.
Those that know me to know that in our family we are very protective of our children and screens. The only screen time our children get is when they are using their ipads at school and if they are required for homework to log onto one of their learning programs as well as some television time throughout the week. But no ipads or smartphones while traveling, in restaurants, or in general.
Please know that this is what we have decided for our children and in no way am I judging those that let their children use ipads, phones, video games, etc. This is a choice we made for our family and we have drawn the line at our house that screens and smartphones in particular are just not going to be an option for our kids until we've decided they are mature enough to handle them.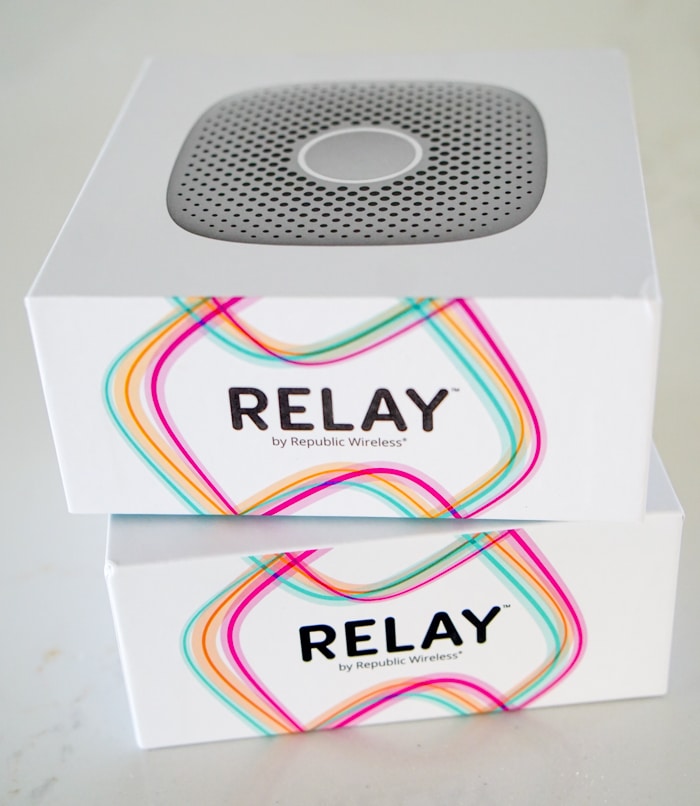 Relay Kids Phone
While we stayed strong with this choice, it has become a bit more difficult to figure out the communication aspect with the kids. The kids are staying after school and I'm running a few minutes behind. It would be great to let them know.
We have been given the older one sometime at home by herself while we run errands. Without a home phone, it can be tricky for her to get a hold of us if she needs to or for us to get a hold of her.
We have been on the look out for something that would give us the ability to communicate but without all the added worries of a screen and I think we found it with the Relay.
These little guys are simple communication devices that run off your cellular service for a few dollars a month. It's like a walkie-talkie, but over wifi and 4G wireless network. So you can be down the street or across the country. You simply hit the round button and talk and it comes through to the other end. Boom!
You can communicate Relay to Relay or Relay to Phone (via app). I personally love that I can use my phone because I don't need another thing to keep track of. What I love about these little things is that they are durable. They can throw it into their backpacks or sports bags and you don't have to worry about screens cracking.
Simple screen-free communication device
Not only are these great for simple everyday uses, but they are great for when you are at an amusement park or trick or treating event! We love how the kids can throw it in their pocket and if they get away from you, one call and you're in communication.
It should be noted that on the app, there is GPS tracking and the ability to check their battery life. We are truly in love with our Relays and really feel like its the best solution for what we need as parents, but easy for kids too.
Other Kid Activity posts you might enjoy
Looking for what to do when your kids are bored, then we have you covered. We have fun crafts to do when you have bored kids!
Are you like most of the nation and stuck inside with the freezing weather? Are the kids going a little bit crazy? Check out these 7 Kids Winter Activities.
All About Me Printable – Free printable page for preschool and kindergarten featuring the child's name, favorite color, age, and their family!
Printable Magnetic Weekly Planner is the best kids' planner. It's simple and printable and allows kids to keep track of their weekly happenings.
If you are anything like me, you are always looking for a motivational quote for my kids and this Dr. Seuss Quote Printable is great and reminds your children that they can go and change the world.
SCREEN FREE COMMUNICATION DEVICE
PIN IT TO YOUR PARENTING BOARD ON PINTEREST!
FOLLOW MADEWITHHAPPY ON PINTEREST FOR ALL THINGS HAPPY!