Hi friends. I'm so excited about the tutorial today. I'm joining some friends and bringing you over 70 Children's Holiday Books Inspired Ornaments hosted by my friend Melissa from Mama Miss.
We went traditional when we picked out our favorite children's holiday book and went with The Night Before Christmas. We have a confession - we read this book throughout the year. YEP, middle of summer, MWH Girl is asking to read it before bed.
Needless to say, we know all parts of the book inside and out. When thinking about a fun ornament, I talked it over with the kids and they brought up the sugar plum fairies dancing and so that is the inspiration behind our handmade ornament.
Here's how we made this fun Christmas ornament
Supplies:
Cardstock - we went with three colors (red, green and white)
Scisors
Double sided tape
Stapler
Ribbon
Clear cellophane
Directions: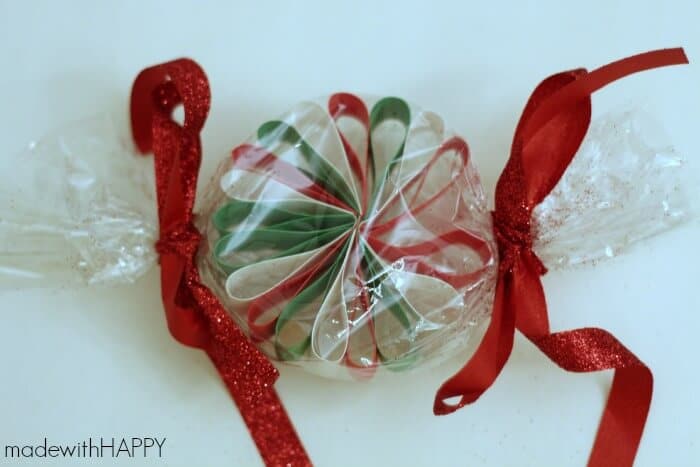 First start by cutting your 8.5 x 11" paper along the 11" side into 1 inch strips. We used 3 strips of each color and alternated the colors. Fold paper stack in the middle and add a one staple to the middle. Then using the double sided tape, start looping each paper sheet and attach in the middle going the same direction.When finished, you have a sweet little paper pinwheel ornament that is plenty cute all on its own. From here, we wrapped the ornament in cellophane and tied a bow using the ribbon on each end to create a "candy" shape. Then into the tree it goes. Viola, Sugar Plum Fairies Ornament Dance in their heads.HAPPY CRAFTING!
What is your favorite Children's Holiday Book?