Those that know me, know that I love, love, love to throw parties. Whether it is dinner parties, dance parties, showers or girls nights, I love getting a chance to be face to face with friends and family. What you may not know, is that I get emails, texts, and calls probably once a day asking questions about parties. Everything from themes to food. What I started to realize lately is that a lot of you guys enjoy reading about all the details that go into parties, and I should share more of my tricks and projects that I sometimes gloss over. Like drink sticks! Do you need to have them? Nope. Should you have them? Yep! Something as simple as a drink sticks can not only add another layer of creativity and pizzazz to your party, they can also help your guest recognize what glass is theirs. They are the cocktail's wine charm!
These little beauties are so simple to make, but really do add so much to any party and so I thought I'd share the quick simple DIY, just in case!
Supplies:
Directions: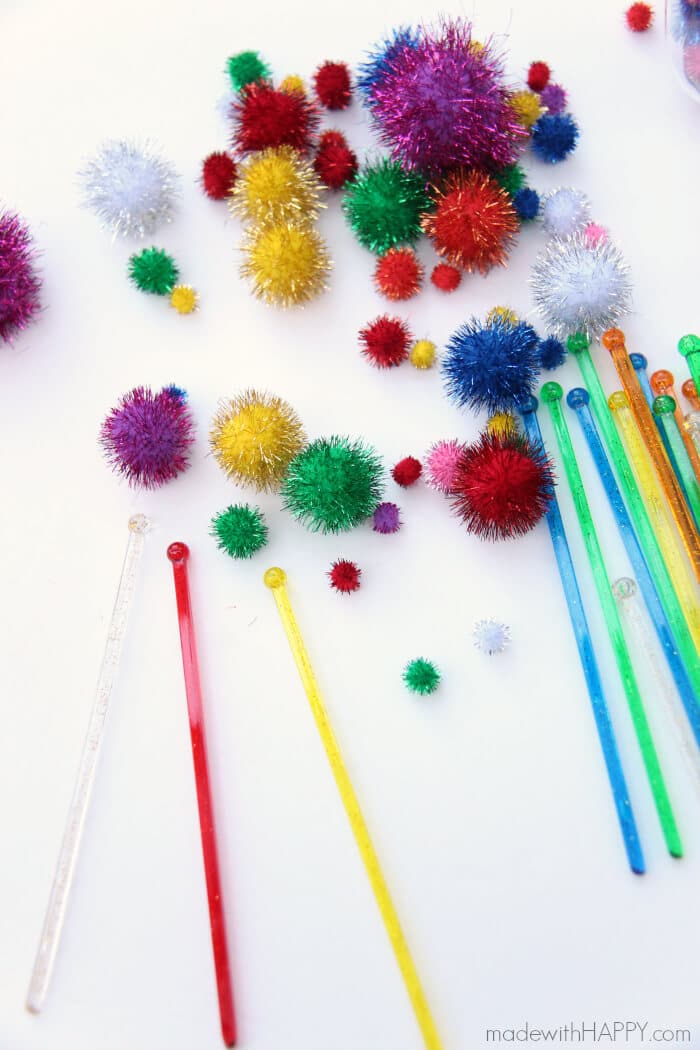 Layout your pom poms and coordinate them with your drink sticks. Try and mix and match colors, so that no one stick is the same stick color and pom pom color.
The using a small dot of hot glue on the end of the stick, add the pom pom.
Let dry and Boom! That easy!
Place them in a jar or cup next to your cocktails fixins and let your guest pick theirs out. Pretty and functional!
HAPPY CRAFTING!