Elevate your table setup and protect surfaces with durable cork coasters, blending functionality with natural, stylish design.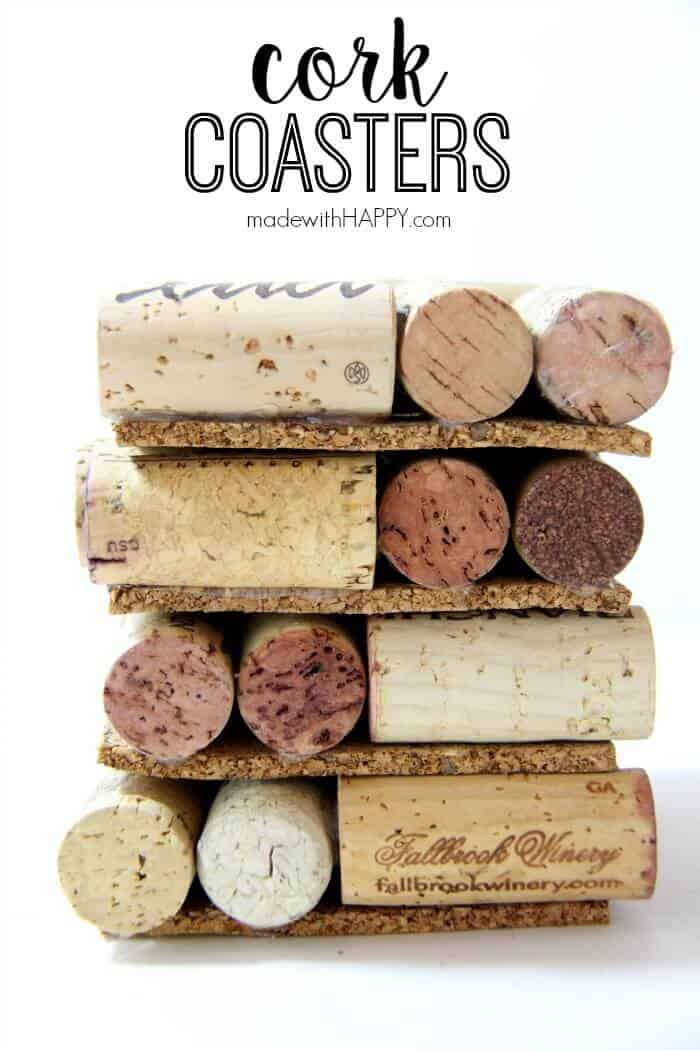 Made with HAPPY Girl's class was recently asked to put together a basket for the school fundraiser Our class decided on a wine-themed gift. While I know you all know I enjoy wine, I thought it might be fun to include a little handmade gift to add to the basket. I thought about these fun cork coasters that are super easy to make.
Supplies:
32 wine corks
a roll of cork sheets
scissors
ruler
hot glue
Directions:
You first measure out the size of your corks. The standard length makes a 3.5-inch square coaster.
Cut your cork sheets into 3.5-inch squares
Simply hot glue the corks onto the square in a fun pattern.
You have yourself a coaster. I told you it was easy!
Wrap your favorite ribbon around them and there you have yourself a sweet little homemade gift.Happy Crafting!