Happy Monday Friends. Hope you had a fabulous weekend full of all things you wanted to do. I know we certainly did. Fun filled weekend full of birthdays and family time. If you're following along on Instagram, you saw that I even started to tackle a De-Toy project for the house. Yeah, hit a few bumps in the road, but in the end, both kids were great at giving up toys to give to other kids that may not be as fortunate. Heart Swell. Last week, I was at an appointment that "just happened" to be located right next to Michaels. Do you see me grinning from ear to ear? Literally it was right next store, and so it couldn't hurt to just walk through right? Oh boy. Well I got a ton of great things that I'm excited to share with you soon. I was combing through the dollar bin section and came across these super cute flower clips.
They have fun little clothes pins on the back. Well I brought them home and thought, how great would these be for DNH Girl's Cork Board?
Simply a little super glue and push pins and glue it to the back and viola, you have yourself some super cute
flower clothespin pushpins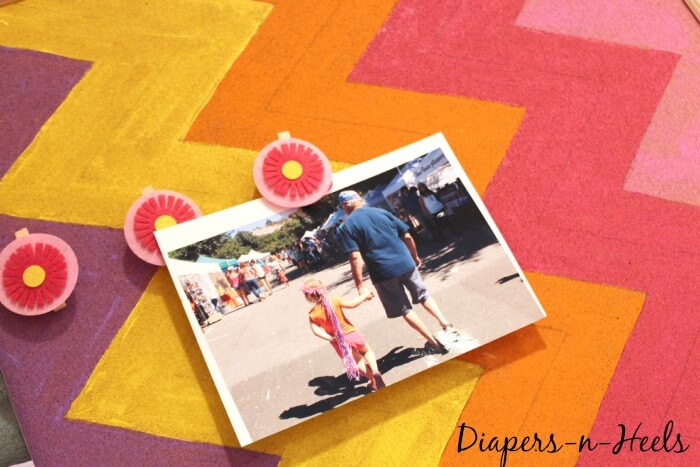 Both DNH Girl and I are kind of koo-koo for flowers as I'm sure you've already guessed, so she was super excited to get them up and on her board. What I'm loving about them too is that the clothes pin makes it so you don't have to make a pin hole through your pictures in order to hang them. Mom Win!
Just remember when digging through the dollar bin, that there are always ways to re-purpose items. Especially when its cute little flowers 🙂 Happy Crafting!