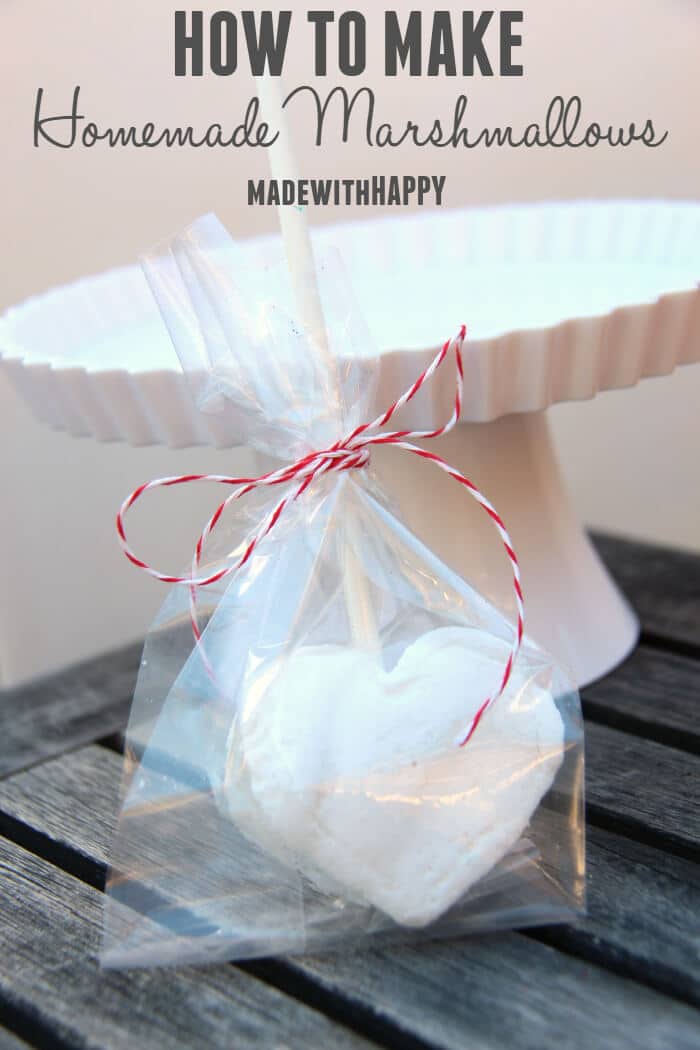 Who else saw those pictures over the holidays of cups of coffee or hot cocoa with a snowflake marshmallow floating on top?
I of course see them and decide I need to know how to make them.  After a few attempts, here is the basic recipe that you can spice up with color and taste.
Print
How to Make Homemade Marshmallows
Easy to make homemade marshmallows
Ingredients
3

packages unflavored gelatin

1/2

cup

cold water

1 1/2

cups

sugar

1

cup

corn syrup

1/2

cup

water

pinch

of kosher salt

1

tablespoon

vanilla extract

powdered sugar for dusting
Instructions
In a mixer fixed with a whisk, combine the gelatin and water. Let sit. On the stove in a small saucepan over medium to high heat combine the sugar, corn syrup, water and salt. Using a candy thermometer heat mixture to 240 degrees. Remove from heat.

Start your mixer on low and slowly add the heated mixture to your dissolved gelatin. Add vanilla and then increase the speed to high. Mix for 10-15 minutes till fluffy.

Dust powdered sugar on your glass (non-metal) baking dish. I used 9 x 13. Pour marshmallow mixture into dish and let stand for 8 hours (overnight). Place a piece of wax paper on the counter along with dusted powdered sugar. Using a cookie cutter or knife cut marshmallows into any shape you desire.
They are fluffy and yummy and easily can be spiced up with different flavors and colors.  They are great as neighbor gifts, small birthday treats, or we even wrapped ours up and made them into the cutest Homemade Marshmallow Valentines (with FREE printable).  Come check it out.