Hello and Happy Friday!
What an exciting week we've had. We were finally able to reveal the tree house and I can't tell you how good it feels to finally check something off the list of projects. AHHHHHH… We have one more major project in the back yard that we hope to have done before the end of the year and then we can move back into the inside projects.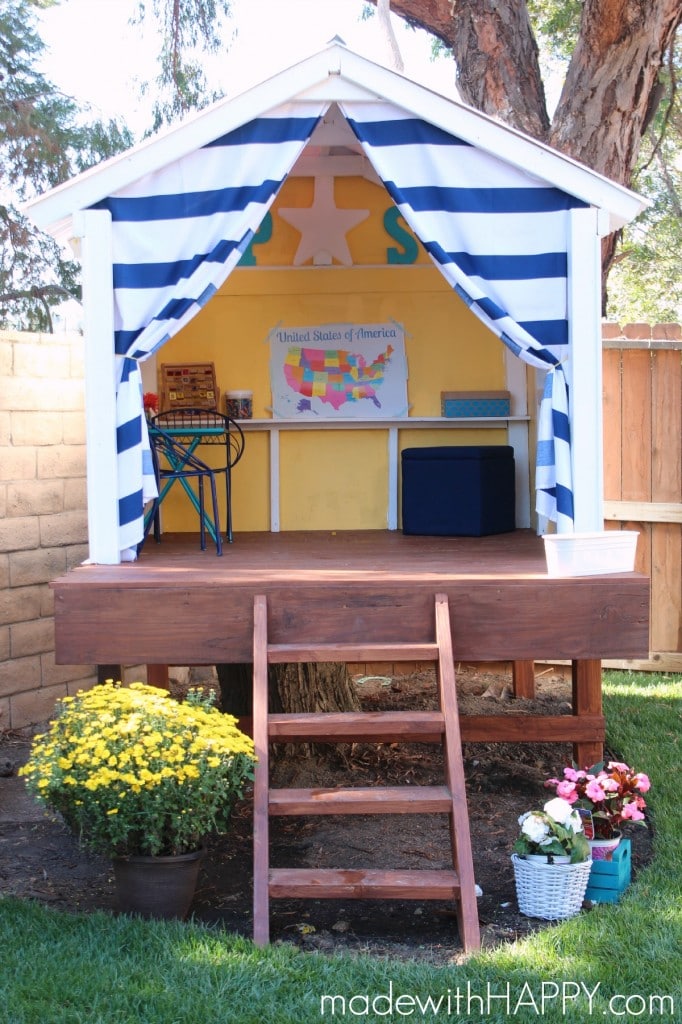 While I was thinking about this week's Friday Finds, I realized I've been sort of obsessing over all things Navy. I mean the front of the tree house…
We in Southern California have had the opposite of FALL weather this week, but a girl can dream right? Well I've been having a dreams of Navy Blue Autumn and envision I will be wearing my riding boots and sweaters here soon along with bring some of these gorgeous Friday Finds into my home soon enough.
White and Navy Drum Light
Navy Wool Fedora
Navy & White Striped Bamboo Hamper
Navy Portable Vinyl Player
Kids Outdoor Sling Chair
Round Jute Rug
Hope your weekend is filled with all kinds of HAPPY.