I have always been a fan of Pantene, so when I was asked to try their products, I jumped at it!
My go-to shampoo and conditioner is the Classic Clean from Pantene. I have been using this off and on for YEARS. Obviously I need to branch out because when I shopped at WalMart, I was shocked at the amount of Pantene products there are!
If you have a hair concern, Pantene has got your answer!
I went a little overboard with the products because I couldn't narrow it down to what I wanted to try! I was mainly interested in the conditioning products because I have a lot of fine, dry, frizzy type hair.
First I started with an overnight treatment.
The Pantene Pro-V Overnight Miracle
Claims:
Pantene's Pro-V Overnight Miracle Repair Serum has a weightless, non-sticky creme formula. It resurfaces hair at its weakest points and helps to restore hair from damage while you sleep for a healthy looking start each morning. It leaves hair smooth, shiny and soft without leaving residue on your pillow.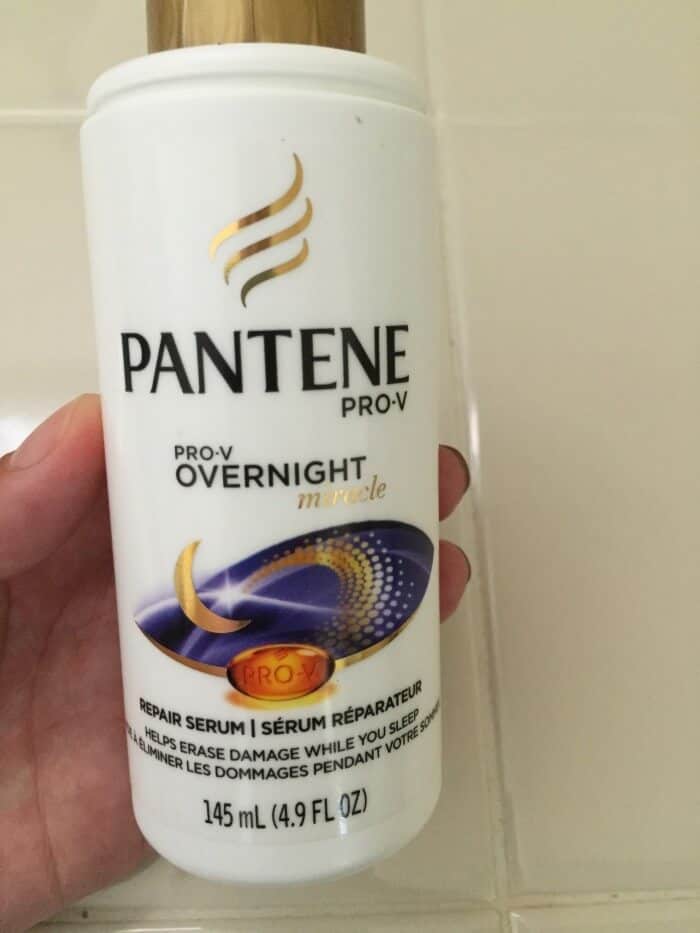 I loved this stuff! My hair was softer and much more manageable in the morning. And there was no residue on my pillow! I didn't believe that claim one bit, but it's true! What I love is that I didn't have to rinse it out. I went about styling my hair as usual. I personally enjoyed the fragrance, but it was a bit strong, so fair warning. I've even put this on my dry hair and it makes such a difference in the way my hair feels.
Next up...
Pantene Pro-V Ultimate 10 BB Cream
I love BB Creams for my face, so I was hoping it would be just as great for my hair!
Claims:
Get 10 solutions in one step with Pantene's Ultimate 10 collection: 1) Repair for Rough Hair 2) Strength against Damage 3) Silky Softness 4) Brilliant Shine 5) Smoothing 6) Moisture 7) Frizz Control 8) Heat Protection 9) Manageability 10) Tamed Flyaways 10-in-1 Hair Perfector:- Repair for rough hair- Strength against damage- Silky Softness- Brilliant Shine- Smoothing- Moisture- Frizz Control- Heat Protection- Manageability- Tamed Fly-Aways Beauty balm for hair Care + Styling in 1 simple step. "BB" means "Beauty Balm", a revolutionary multitasker to be used on wet or dry hair.
The BB Cream was also a winner for my hair! I won't go so far to say this was a miracle cream for me, but I do love what it did for my hair while styling. It's simple to get my hair straight with a flat iron...it's difficult to get it smooth. This Bb Cream made my hair silkier and shinier. I couldn't stop touching it! I love that I didn't need a finishing product, this product was enough!
The serum and BB cream will definitely be a repurchase for me! Not only did I love the price, I love the way my hair looked and felt. I can't remember the last time my processed hair was this shiny!
I also tried out the Detangler and Cleansing Conditioner on my daughter. She doesn't have the texture or dryness issues that I have, but she does get a lot of tangles and knots in her long thick hair.
The detangler worked amazingly! We sprayed it on her damp hair and she was able to easily run the brush through. She already has beautiful shine in her young virgin hair, so I can't say if it added any or not.
She was able to brush through her hair in no time, and that makes it worth it for us!


I will be using this on my other two daughters as well. Hopefully this will save time and tears in the mornings while getting ready for school!
I can't wait to try out some more Pantene shampoos and conditioners in the future!