Those that know me, know I'm not much of a sewer. I have these visions of becoming a seamstress and sewing up rainbow quilts, but the truth of it is, my patience sticks and I have a hard time threading the sewing machine.

Regardless, anytime I end up at a fabric store, I come home with one or two fabric scrap bundles. Today, I thought I'd share with you a fun and simple way to use those fabric bundles and create a
Simple Fabric Garland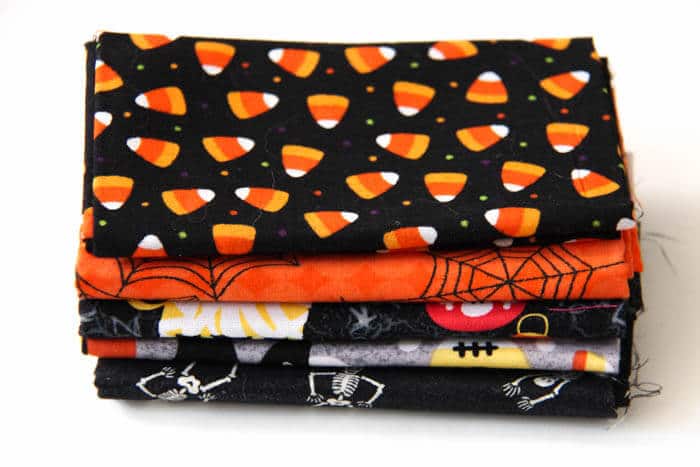 It is true, I have about 5-10 fabric bundles. I love fabric so much. I truly envisioned when I bought this Halloween fabric that I was going to do something extra special with it.
At last, it sat in my craft room for a very long time until I decided it needed something fun and simple because... we are all busy and are looking for decorations that are fun and festive, but don't take a lot of time. So here's how you do it.
SUPPLIES:
Fabric Bundle
Scissors
Twine or Yarn
Directions: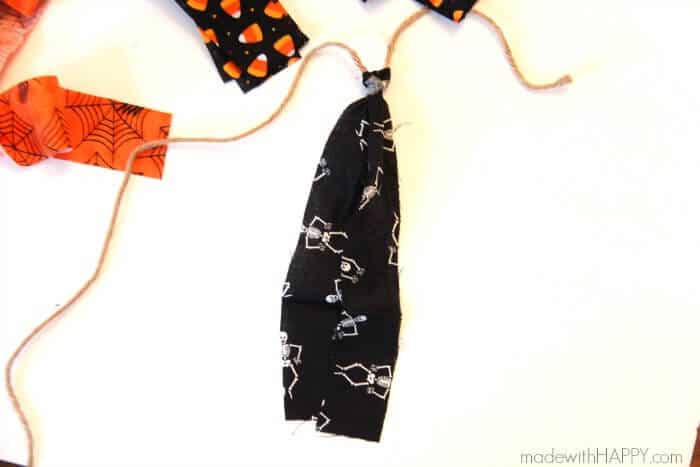 Start with one piece of fabric. They are typically 21"x18" and so if you fold the fabric along the longer side in half and then in half again. From there I cut about 1-1.5 inch thich piece of fabric. This results in a bunch of fabric strips like this. You create a simple cow hitch knot by folding the two ends of the piece together and loop the ends around the twine and through the loop at the top.Do that with all the piece of fabric varying the fabric patterns.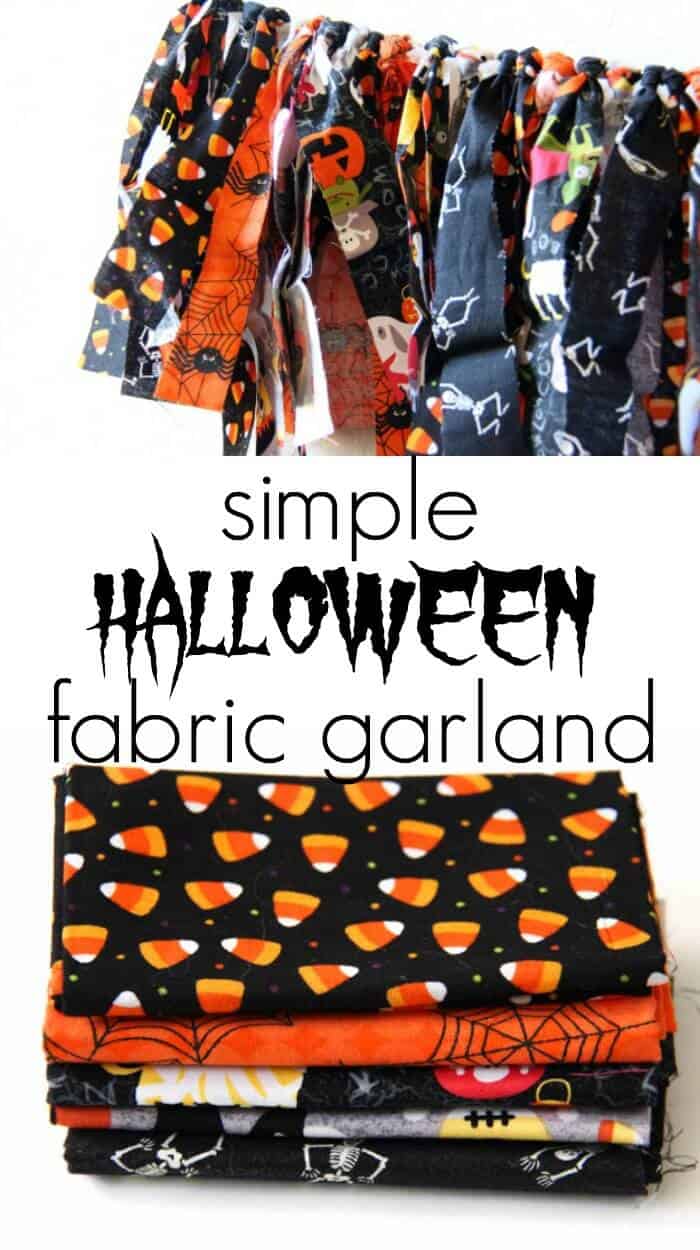 Viola, you have yourself a simple holiday garland ready for all decor.