What a year this has been. Like many of you, our family has ups and downs and HAPPY's and sads. With the new year approaching, I have decided that it's time to make a change. A real change. What I want from this New Year is to have more from less. I want more experiences, with less STUFF. I want more organization and less chaos. I want to do more in a day with less mindless webs perusing. I want more energy with less eating and drinking. Basically, I want more HAPPY, with less sad
And so, I've already made a few changes to my every day that have started me on my way to a HAPPY year to come.
First, I started with a new upgraded coffee. Bulletproof Coffee blended with grass-fed unsalted butter (or Ghee) & Brain Octane Oil. This blend of Bulletproof Coffee is low toxin, high performance and full of healthy fats to fuel your body. It promotes brain function and energy levels! WHAT?!?! Essentially by switching out my coffee and drinking one cup of Bulletproof a day, I get MORE energy, fuel and healthy fats that will keep my energy up for the whole day! YES!!!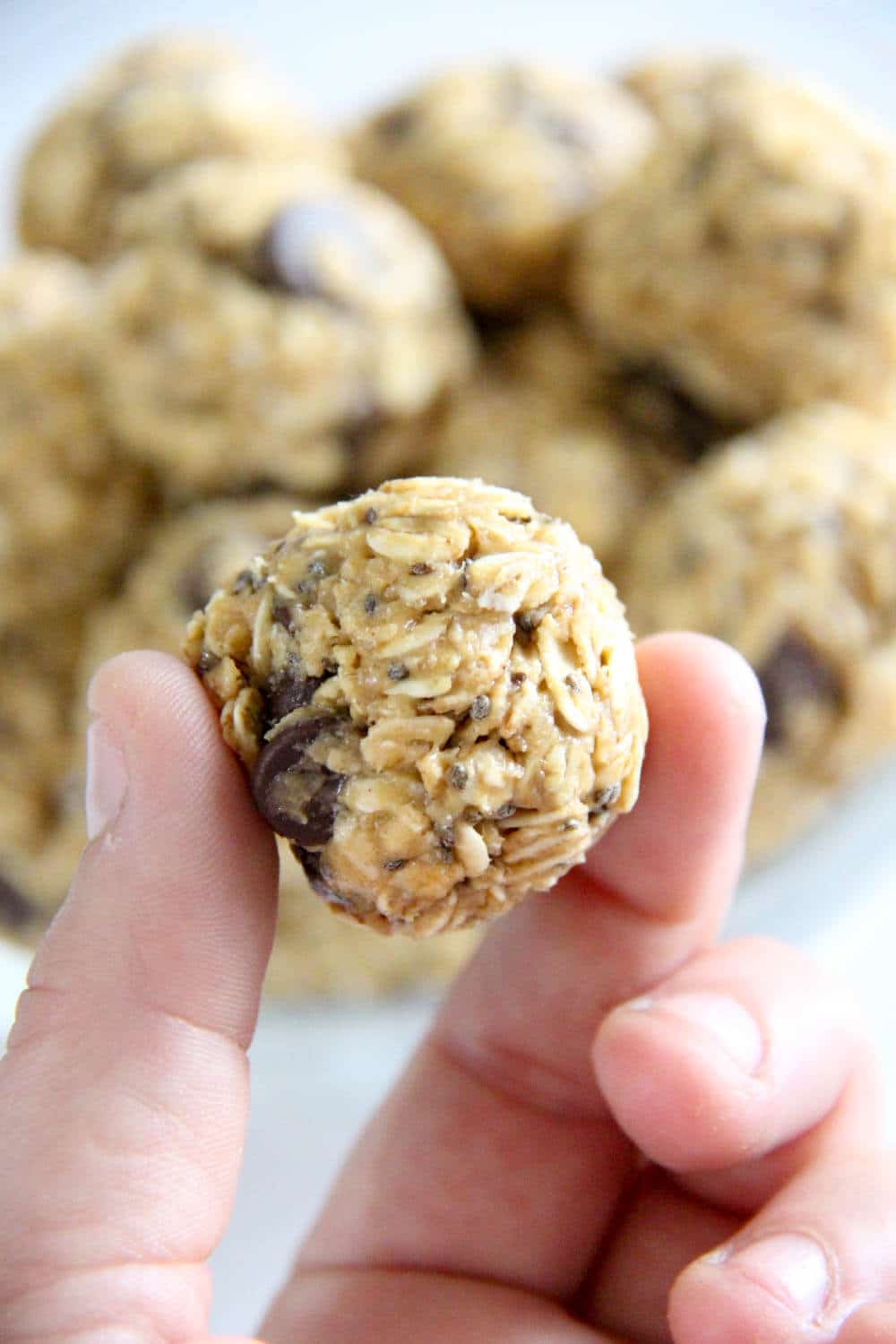 I've also started making my new favorite energy bites to have along with my cup of coffee. They are 5 simple ingredients and are also packed full of energy which makes for quite the productive day.
5 Ingredient Energy Bites
Ingredients:
1 ½ cup rolled oats
½ cup peanut butter
½ cup semi-sweet chocolate chips
⅓ cup honey
1 tablespoon chia seeds
Directions:
Mix all ingredients in a bowl till fully combined. Refrigerate for 30 minutes and then using a tablespoon, roll oat mixture into a ball. You can then refrigerate the balls, or serve and eat right then.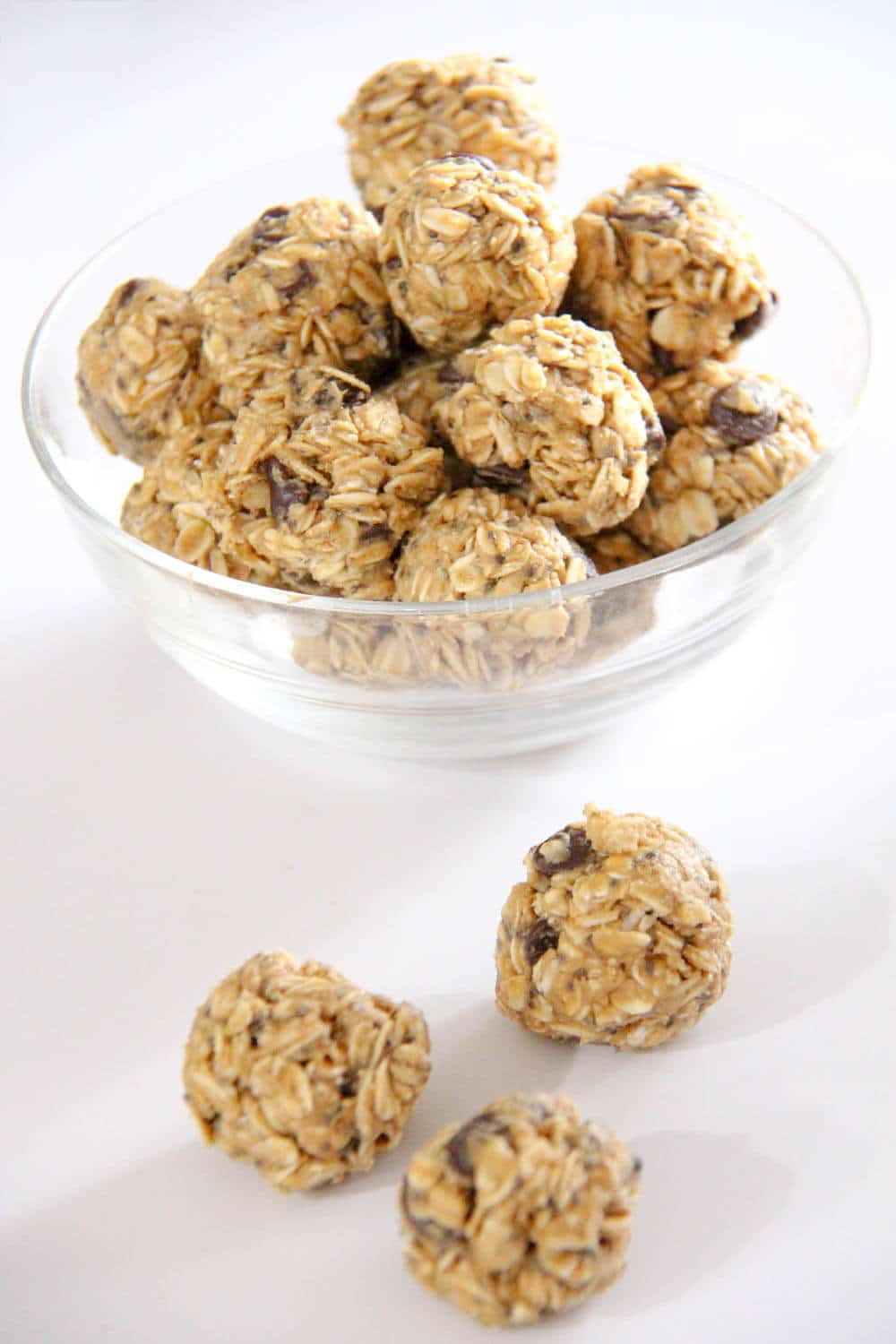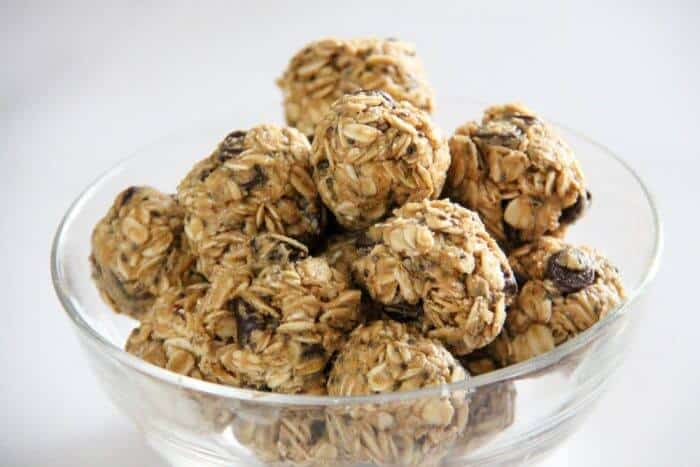 Lastly, I've started making my list for the following day, the night before. Basically before going to bed, I sit down and review my list from that day. Whatever is on there and has not been done, it gets moved to the list for the following day. Then my brain isn't running around a million miles an hour before bed worrying about what all I have to do the next day. I know what needs to be done and it will get done.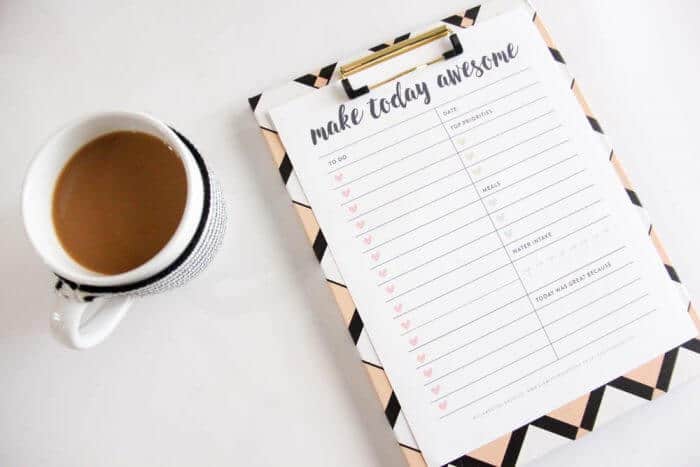 I can tell you that have been making drinking Bulletproof Coffee and Brain Octane Oil/Ghee blend for over a week as well as my list. While I would like to think the list help me feel better, I know it was the coffee. Day 1 I started to feel more alert. I was a bit hesitant to think it was the coffee but since I started the Bulletproof blend, I have definitely been feeling more awake, alert and out of the holiday fogginess that I had been up to that point. I am not as hungry throughout the day and really have been sleeping better too. This change has made a big difference for me. Oh, and if you're looking for it (and you should) Bulletproof Coffee has a variety of products available online, and in stores.
I truly hope you have a fabulous New Year and that you take the changes and make more out of less!
OTHER NEW YEAR POST YOU MAY ENJOY
HAPPY NEW YEAR