The family and I recently traveled to Scottsdale, Arizona to visit family and friends.
The drive from San Diego takes us roughly 6 hours. We were traveling with the kids (5 &2) so we decided driving would be the easiest and give us some flexibility with having our own car.
What a weekend it was. We visited family for a few hours and then headed towards Scottsdale for the remainder of the weekend.
Although we spent the majority of the time with our friends that weekend, we did venture out to the Butterfly Wonderland Scottsdale.
The complex is quite larger than I would have expected.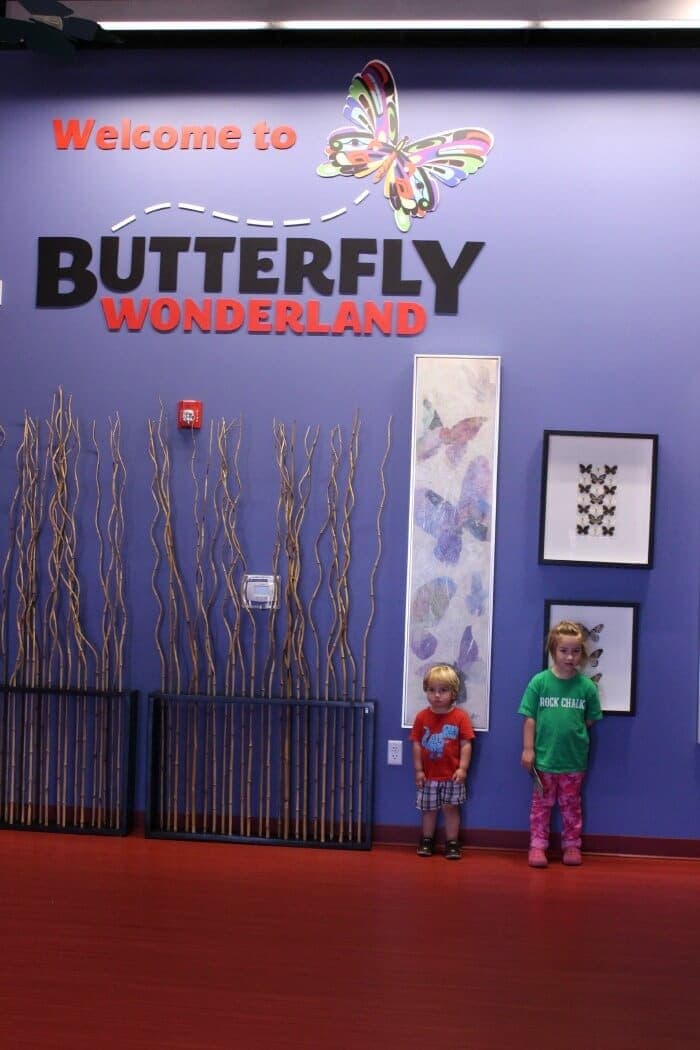 The kids were super excited the minute they walked in and saw this on the ceiling. DNH Girl could hardly contain the excitement that she was going to see butterflies!
The first part of your experience they have us enter a 3D movie theater where you watch an amazing film about the on of the world's largest migrations of butterflies. The filming is really unbelievable to watch and definitely something you won't want to miss.
From there, you make you're way into the Butterfly Emergence Gallery. This is an incredible sight as they have thousands of butterflies in all stages of their transformation from egg to caterpillar and cocoon to butterfly. So great for the kids to see and to explain the different stages.
Next up was the big show! The minute you walk into the butterfly atrium portion of Butterfly Wonderland, you are surrounded by a ton of butterflies. They have a really great directory for reference:
These beautiful creatures were flying around and landing on your shoulder, head, legs and more. The one aspect of this adventure that caught us all off a little was the temperature and humidity they keep the atrium at. Its warm!
We walked around and sat in different areas of the atrium waiting for them to land. DNH Girl really really wanted them to land on her.
My shirt was a teal color and was a hit. They were landing on me left and right. We waited and waited, until…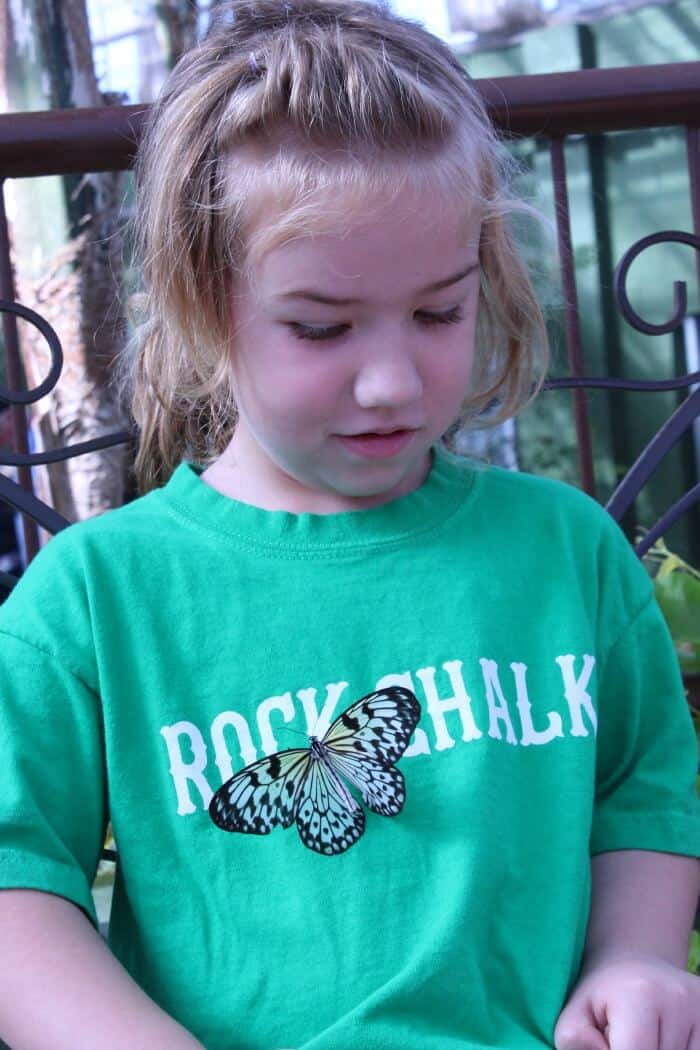 The most beautiful butterfly landed on DNH Girl. She was so excited!!! Sweet girl loves butterflies and was just beside herself when it finally landed. 🙂
The two year old on the other hand, was pretty much the exact opposite of his sister. One landed on my shoulder while I was holding him and he wanted NOTHING to do with it and did all in his power to get away from it. I also think he struggled a little with the humidity. In any case, on the way out, DNH Girl pulls my hand and whispers, "Momma, look! There is one on brother" teheheh… we all kind of giggled as he had no idea they were on his back 🙂
From the conservatory/atrium we moved into a few different other exibits. One on ant colonies, one on honey bees and then into the water animals of the AMAZON.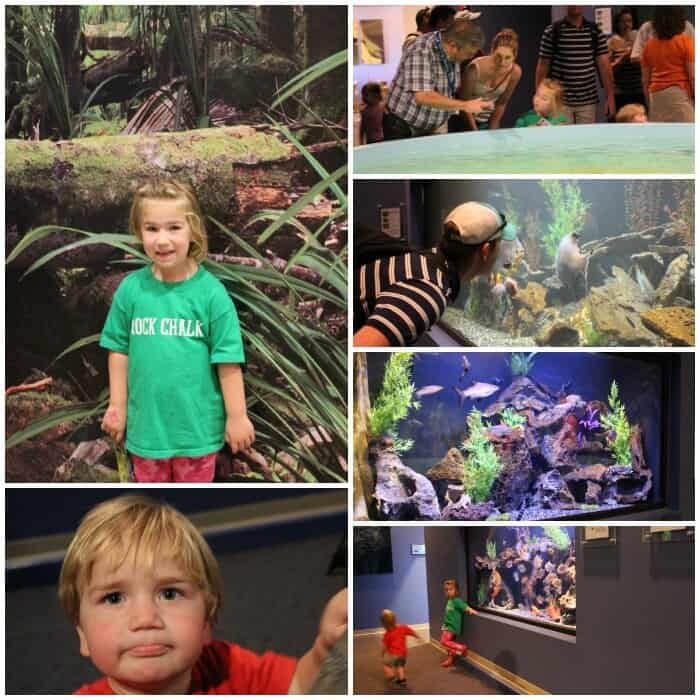 We all loved looking and learning about the water animals. I hold a special place in my heart for all things AMAZON after my trip to Peru. **You can kind of see DNH Boy's sweaty head*** poor guy!

You end your adventure in the gift shop (like any museum/amusement park) and it was really cute. They had a ton of fun and interactive gifts for the kids and adults. We loved these butterfly masks!
All in all it was a great adventure. I highly recommend checking it out if you're in Phoenix/Scottsdale area. The kids and adults all had a great time!