We had so much fun at MWH Boy's Teenage Mutant Ninja Turtle 4th Birthday.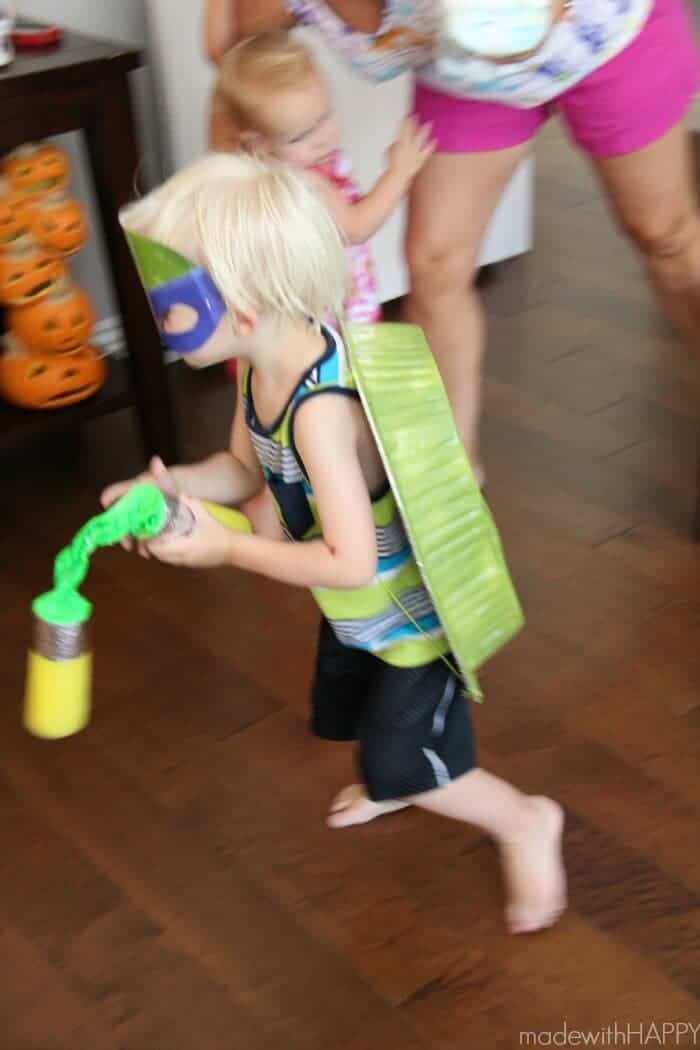 While the kids loved cake and goodies, they had the most fun dressing up as Ninja Turtles.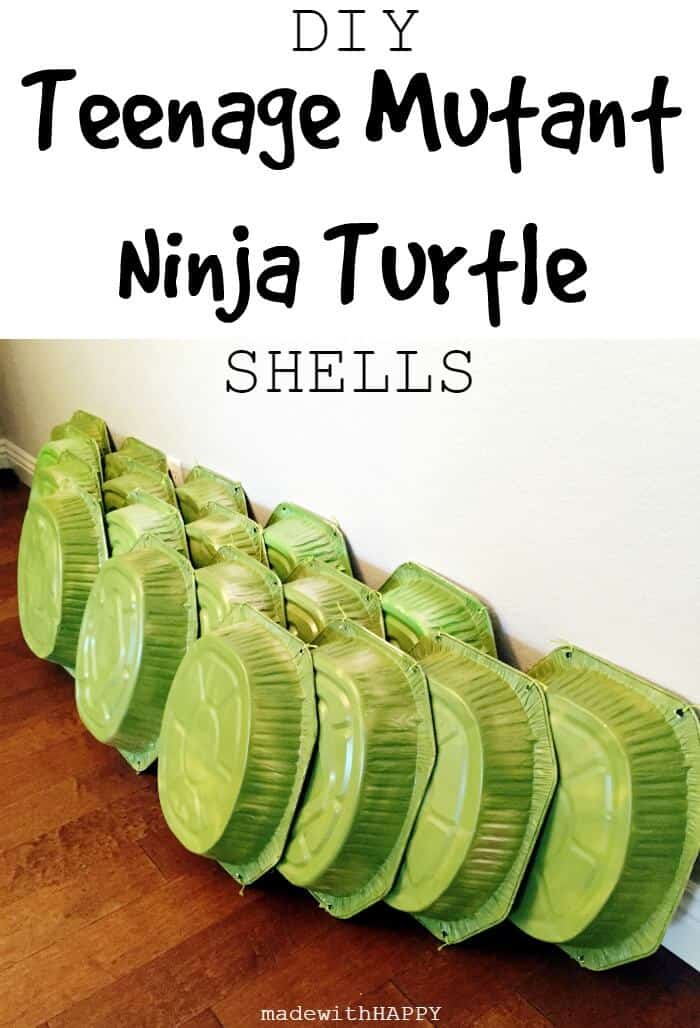 We shared with you all our DIY Teenage Mutant Ninja Turtle Shells, and have gotten a lot of questions about the Nunchucks too, so I figured I'd give you the run down on those here too!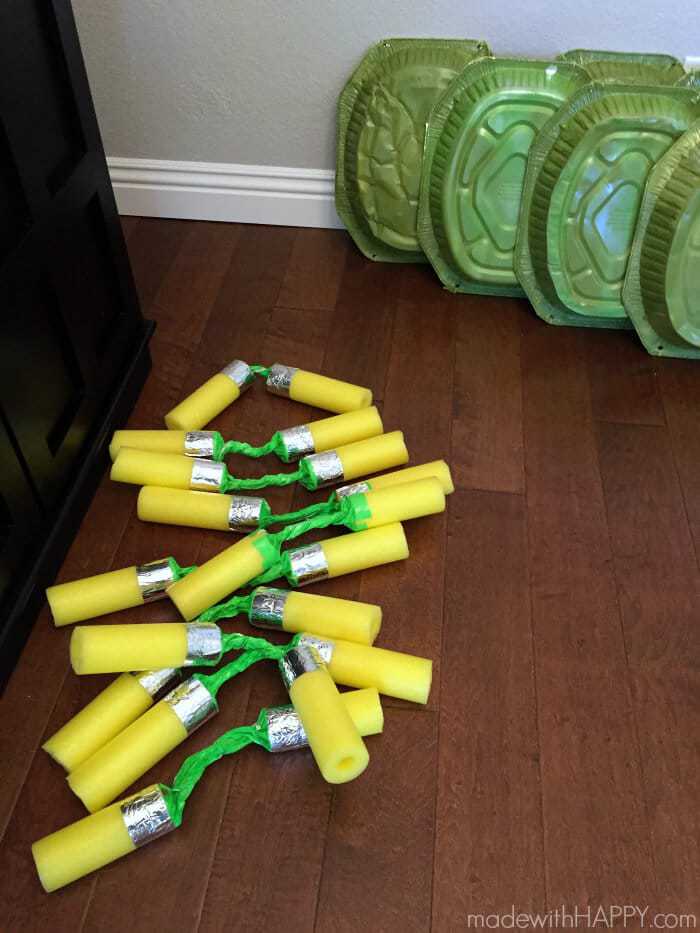 They are really easy to make and only require a few supplies that I was able to pick up at the dollar store, so they are super inexpensive.
Supplies: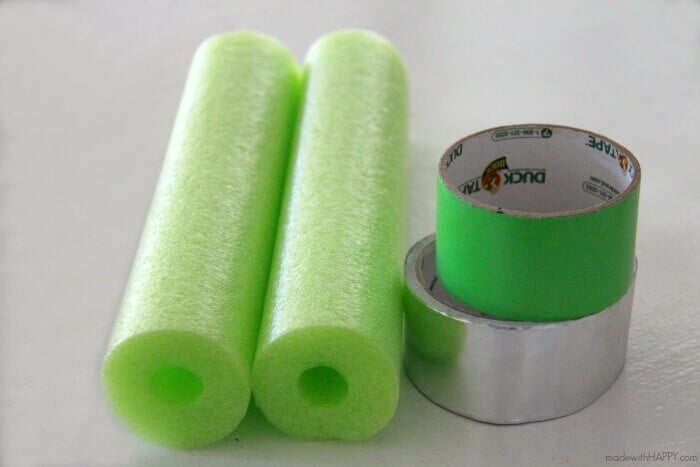 Pool Noodles
Duct Tape
Scissors
Directions:
Start by cutting the noodle into fourths. Scissors easily cut through the noodle.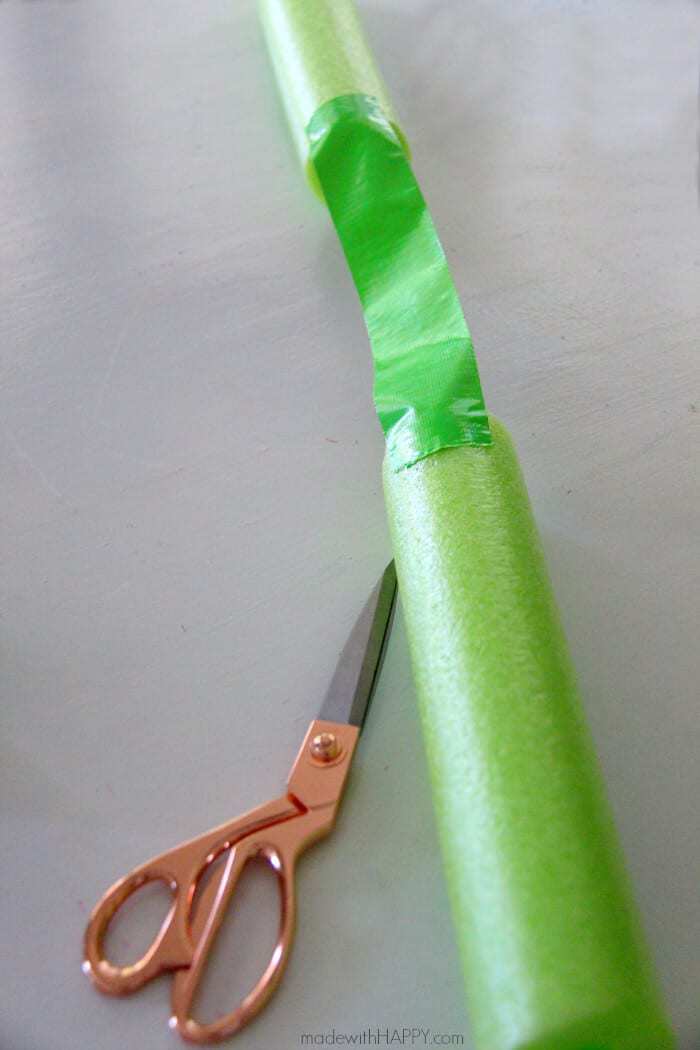 Next you are going to cut two piece of duct tape approximately a foot long. Tape one inch on one cut pool noodle and the other on the end of the other noodle. Flip the two noodles over and place the second piece of duct tape on the other side the same way.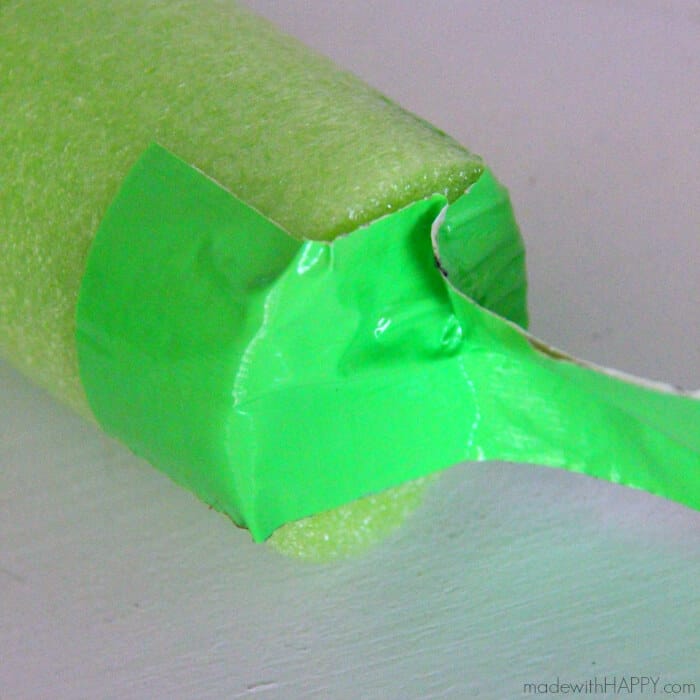 You will then bring the two pieces together on each end, covering the end of the noodle.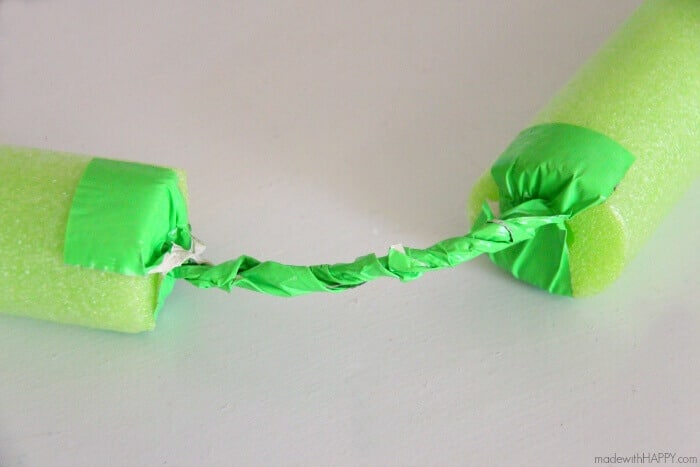 Then twist the two pieces the entire length of the tape. It will stay in place if you pinch it together.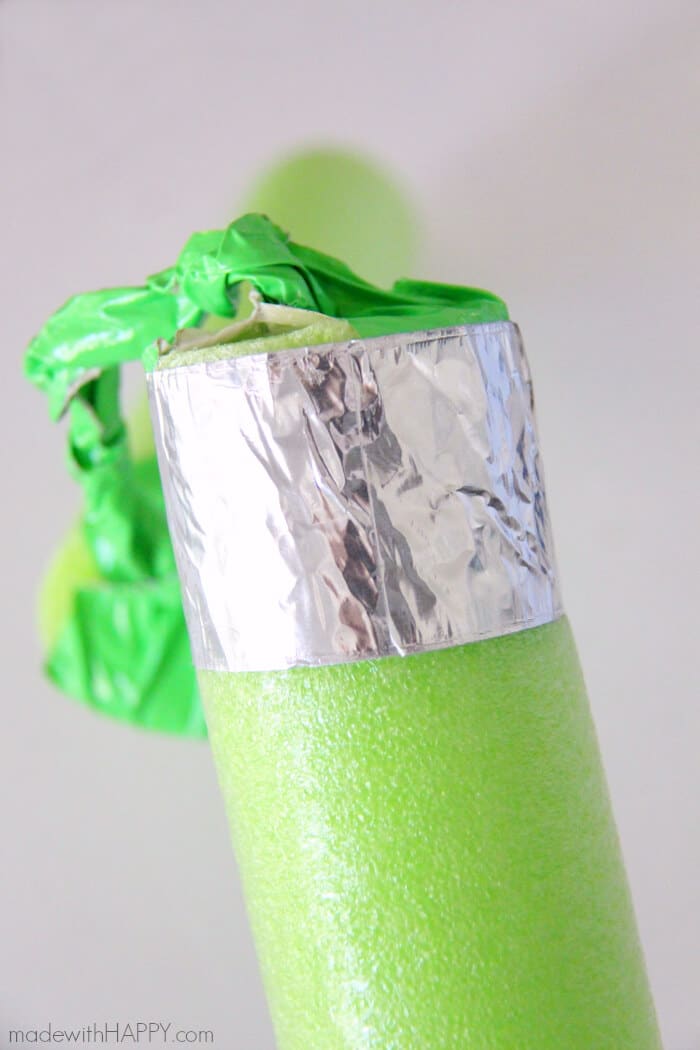 Next wrap a piece of foil tape around the noodle and over the duct tape end pieces.
Viola! You have yourself some RADICAL pool noodle nunchucks!
HAPPY TEENAGE MUTANT NINJA TURTLING!
For other TMNT Inspiration, here are some of of our other posts.