We absolutely had the most spectacular day celebrating our favorite little boy's 4th birthday! He got to pick his theme and of course he picked his favorite… Teenage Mutant Ninja Turtles!
While you know I love any and all parties, and nothing makes me HAPPIER then celebrating my babies, I do have to confess that this party threw me off my game a bit. First off, we invited all his friends over and because most are 3-4 years old, I thought 2 hours would be the magic time for the kids to bounce in the jumpy, play, eat and then it would be time to head home. Thinking this, I only planned for one activity, the pinata. Boy oh boy my friends was I off. In my defense, it turned out to be a record setting hot day in San Diego.
What is fun about TMNT is that you can find all kind of party supplies everywhere. We found things at the dollar store, party city, and even Walmart. Its easy to go overboard though, so remember to keep yourself in check. (I only speak from experience 🙂)
Due to the heat, our beloved jumpy that I thought was for sure going to keep the kids entertained for the first hour of the party, turned out to be a box of hot air and so they lost interest about 10-15 minutes in.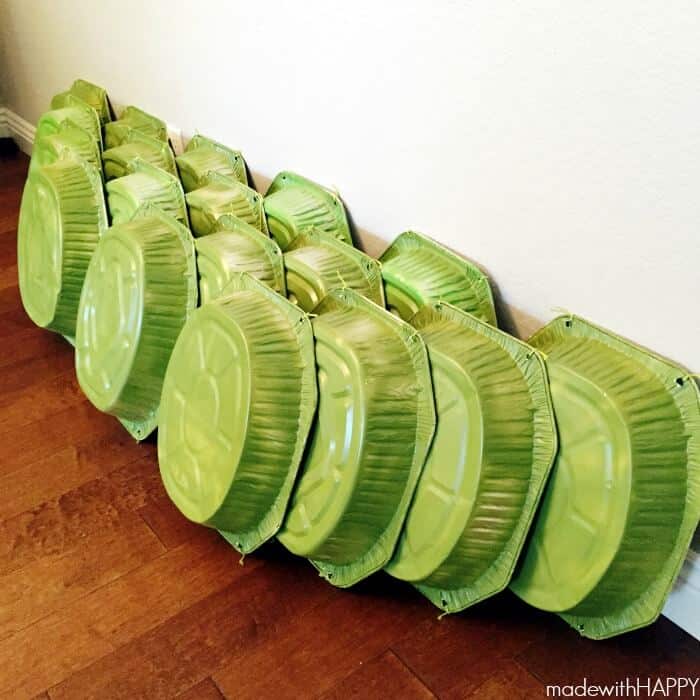 Luckily, I had made turtle shells and nunchucks for the kids.
They had fun putting those on and running around the air conditioned house play fighting.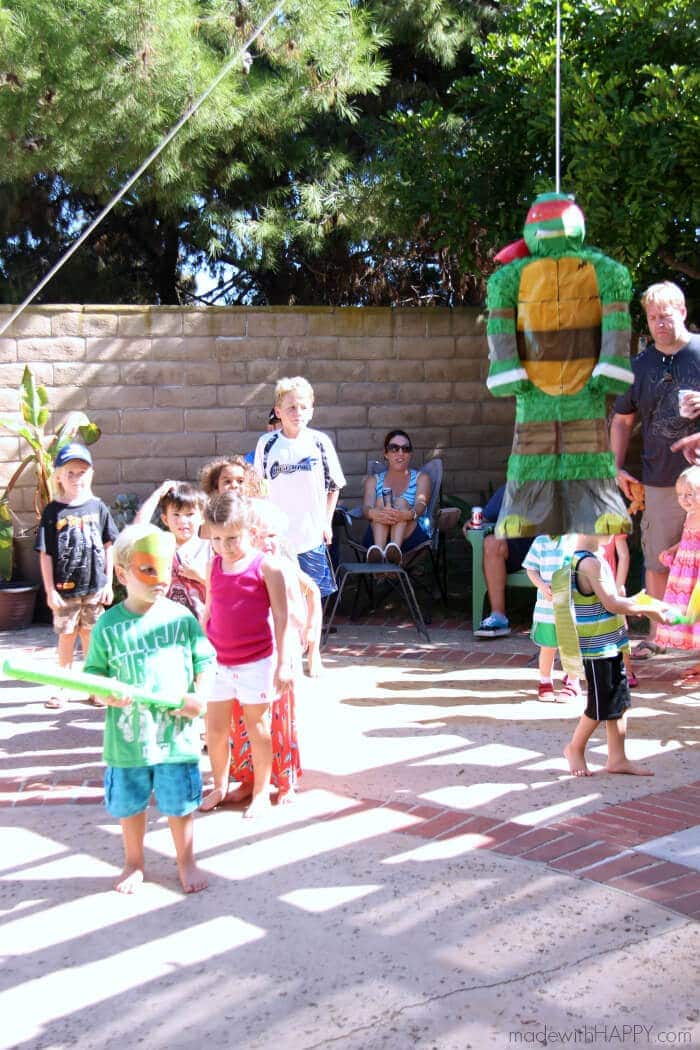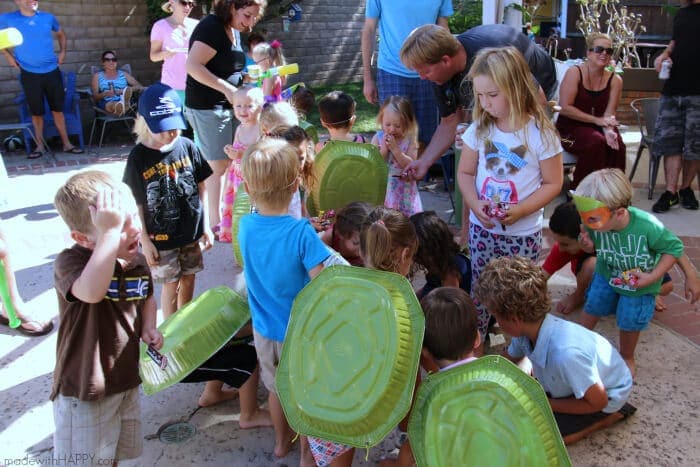 After some time running around, it was onto the pinata. I forget how much fun pinatas are.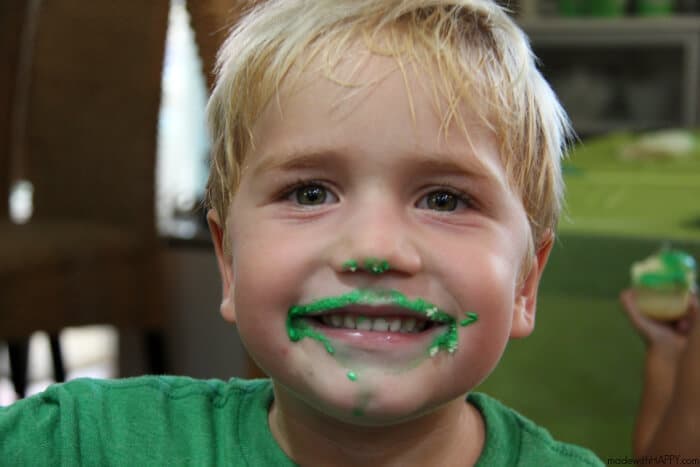 We ended the hottest 1 hour party with cupcakes and all was right in the world.
While I do not tell you the realities of this party to play the martyr, I tell you this to remind you that we have all been there. Parties don't go as planned, but even if you don't have anything planned, they are kids and they will have fun no matter what. So enjoy the smiling green face and embrace the fact that even the worst parties are still parties, so enjoy!
HAPPY HAPPY BIRTHDAY MY LITTLE TURTLE!!!
If you're looking for tutorial, click here for the Nunchucks and here for the Shells
Also, we teamed up with some friends to share other Teenage Mutant Ninja Turtle Party Ideas.