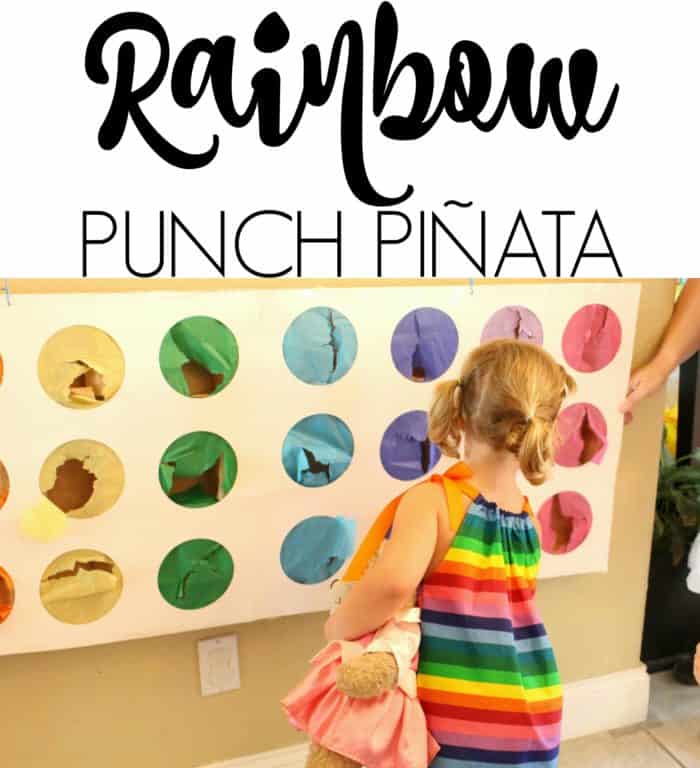 We had so much fun at Made with HAPPY Girl's Rainbow Half Birthday. One of the hits of the party was the Rainbow Punch Pinata. The kids had so much fun punching out a circle and being surprised each time with a prize. I'm loving this as an alternative to the traditional pinatas in that A.) there aren't kids swinging bats aimlessly B.) It give each child a turn without breaking the whole thing open, and C.)  psss… its A TON cheaper. It cost me about $8 to make the entire thing.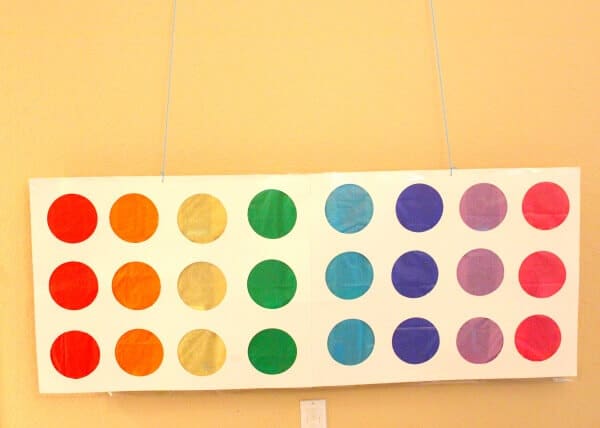 We found the idea from Celebrating Big and Small and knew it would be perfect for her birthday. She has step by step instructions on how to make it here.
I made a few adjustments, but here is the basic supply list I went with:
Supplies
Two poster boards
Tissue paper – Rainbow colors or any colors you choose
Package of brown paper lunch bags – I used 24
Prizes
Tape
Circle cutter – or you could even use a bowl to trace out the circles if you don't have a handy circle cutter. I went with approximately 5 inches diameter.
I cut out 24 holes, but you can go for as many or few as you would like. I was happy to have 24, so that all 11 kids got to go twice and a few a third time.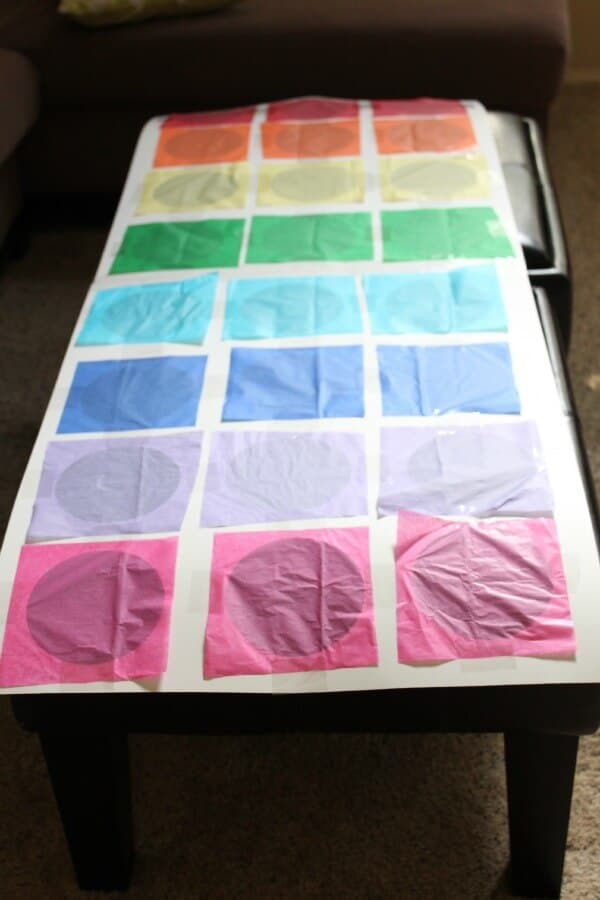 Each Tissue square was approximately 6 inches.
I cut the bags down to approximately 3 inches high. Reuse the cut off part as snack baggies.
Tape each of the sides of the bag down and you have yourself a Rainbow Punch Pinata!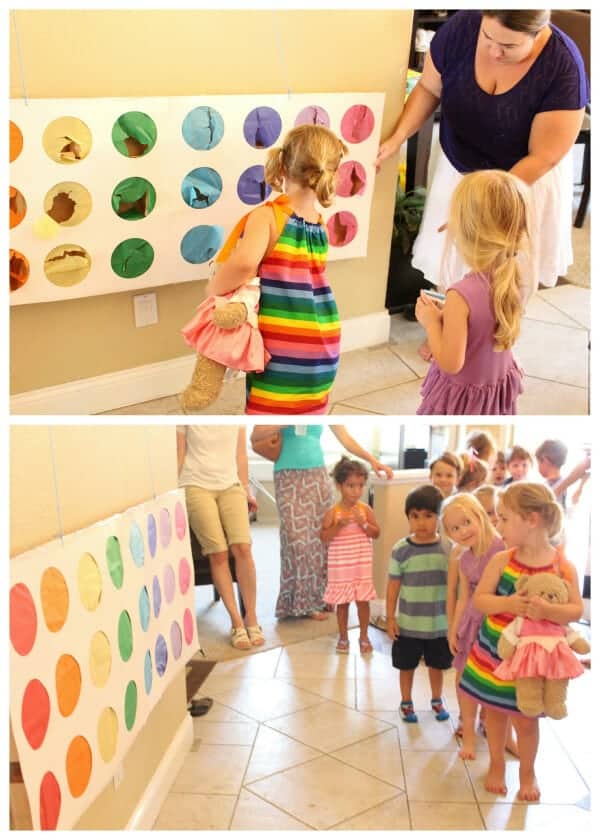 RAINBOW PUNCH PINATA
PIN IT TO YOUR CRAFTY BOARD ON PINTEREST!
FOLLOW MADEWITHHAPPY ON PINTEREST FOR ALL THINGS HAPPY