Sharing how to make a paper crown out of a simple piece of paper. We are sharing a free printable template along with the tutorial.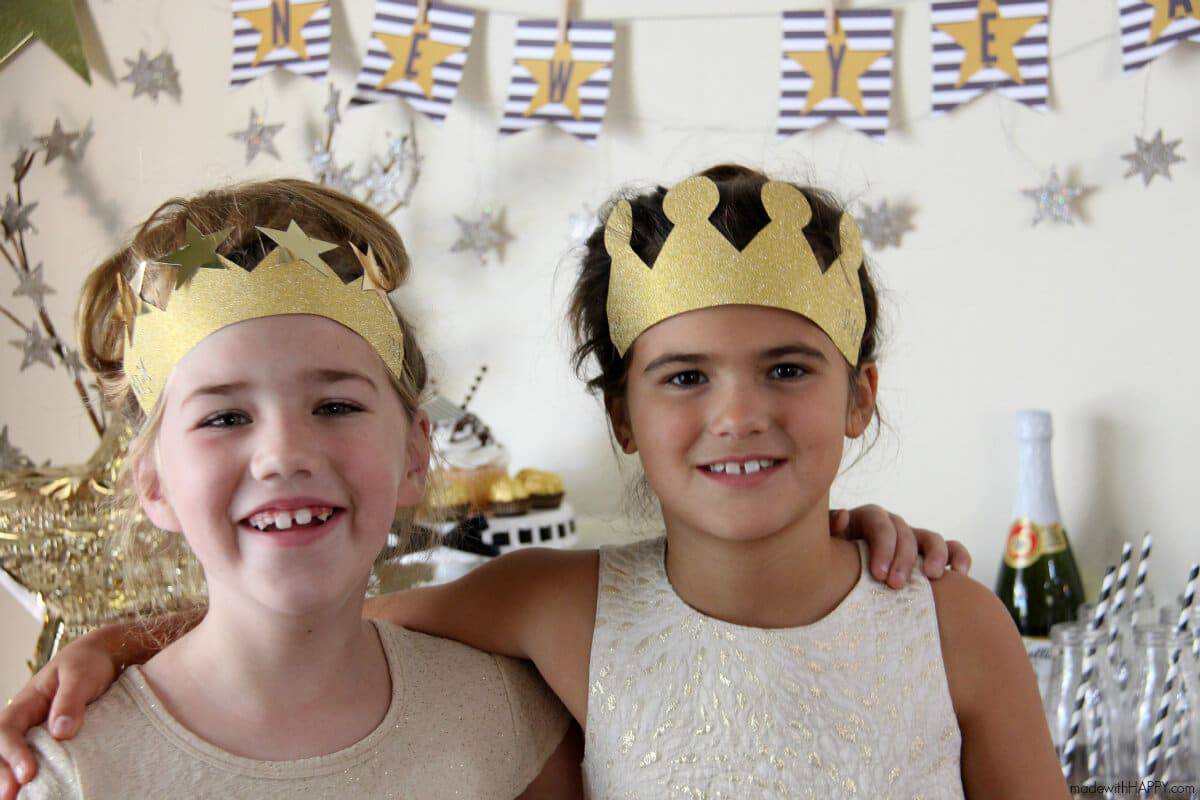 We're It is my birthday week and I cannot think of a more festive way to celebrate than with a crown. Am I right?
Well, rather than just buying a set of the boring foam ones at the store, we thought why not make our own? What is fun about this is that while at the craft store, you can pick out whatever kind of card stock you'd like. As you can see we were catering to some littles and some bigs (me!)
We highlighted this Easy Paper Craft along with some other fun kid's crafts in our February Crafts for Kids along with our 101+ Easy Craft Ideas for kids.
Check out this printable crown along with 101+ other free printables for kids.
Celebrate with a Crown
There are plenty of different events where a paper crown could or should be worn. We know we have used them in Kid's New Year's Eve Parties, Tea Parties, or even for Mardi Gras.
Regardless if it's an event or your prince or princess likes to dress up, these sweet paper crowns can be made easier with a free template and are filled with hours of dress-up fun!
Paper Crown
I made a quick template on my silhouette and was able to use it to cut the thinner card stock ones out. The thicker glitter card stock was either too thick for the machine or I just don't know what setting to put them on (which is most likely the case) and so for those, we printed out a template and traced it, and cut them ourselves.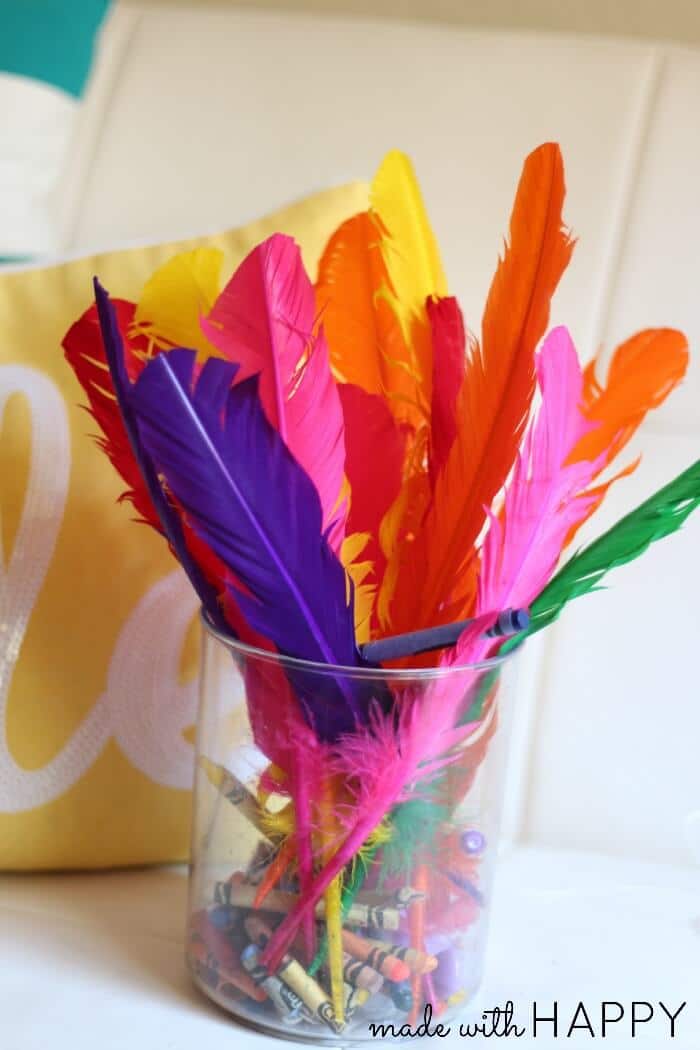 I created a free PDF template of the crowns for you in case you don't have a cutting machine. You can do it one of two ways.
Print the template right on the paper, or print it out on copy paper, cut them out and then use it as a template. Once you have them cut it's all about letting the kids decorate to their heart's content. We used stickers and sequins and puffballs.
We even found a bag of feathers in the clearance at Michaels and used them. Then using the round elastic cord cut a piece approximately a foot long. We found that length fit both the kid's heads and the adult's.
Using a hole punch on each side, tie the cord to the crown, and viola, you have yourself some fancy crowns that the kids absolutely adore. P.S. This is my crown. Pink glitter with puffs. Just need to add my pink and yellow feather and I'll be set for tomorrow!
MWH Boy was in love with his Spiderman crown. He called himself Spider Knight. HAHAHA. Auntie Jen got to wear it for our playdate since its her birthday too! See fun for both kids and adults 🙂
Happy Crafting!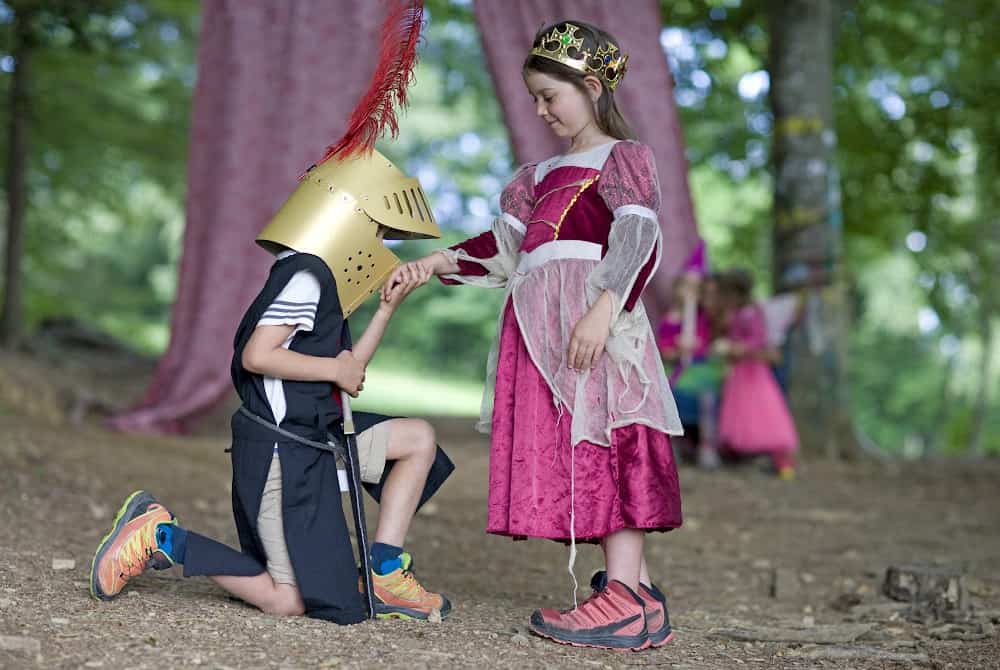 Other Crown Activities
CONNECT WITH MADE WITH HAPPY!
Be sure to follow me on social media, so you never miss a post!
Facebook | Twitter | Youtube | Pinterest | Instagram
Looking for crafts to keep your child busy? Sign up for my 5 Ridiculous HAPPY Activities in under 30 minutes for your kids delivered directly to your inbox!
Find and shop my favorite products on my Amazon storefront here!
HOW TO MAKE A PAPER CROWN
PIN IT TO YOUR DIY BOARD ON PINTEREST!
FOLLOW MADE WITH HAPPY ON PINTEREST FOR ALL THINGS HAPPY!