Celebrating the love month with tons of quick and Easy February crafts for kids. Valentine's Crafts, Football Craft, Coloring Pages and more!
February crafts for kids are full of Valentines, Mardi Grass, and Football Crafts. Lots of paper hearts, beaded crowns, pigskin fun, little hands, and a whole lot of fun ideas!
There are a ton of cute crafts to be made this leap year month for older kids, young kids, and even younger kids. Let's just say that there are crafts for kids of all ages.
February is part of the Winter Season. There are also lots of great fun to be had with winter crafts and activities!
If you enjoy easy crafts like these ones, make sure to check out last month's January Crafts For Kids along with our 101+ Easy Craft Ideas for kids.
You can also find lots of great printable coloring pages, games, and crafts at one of our most popular posts, 101+ Free Printables For Kids.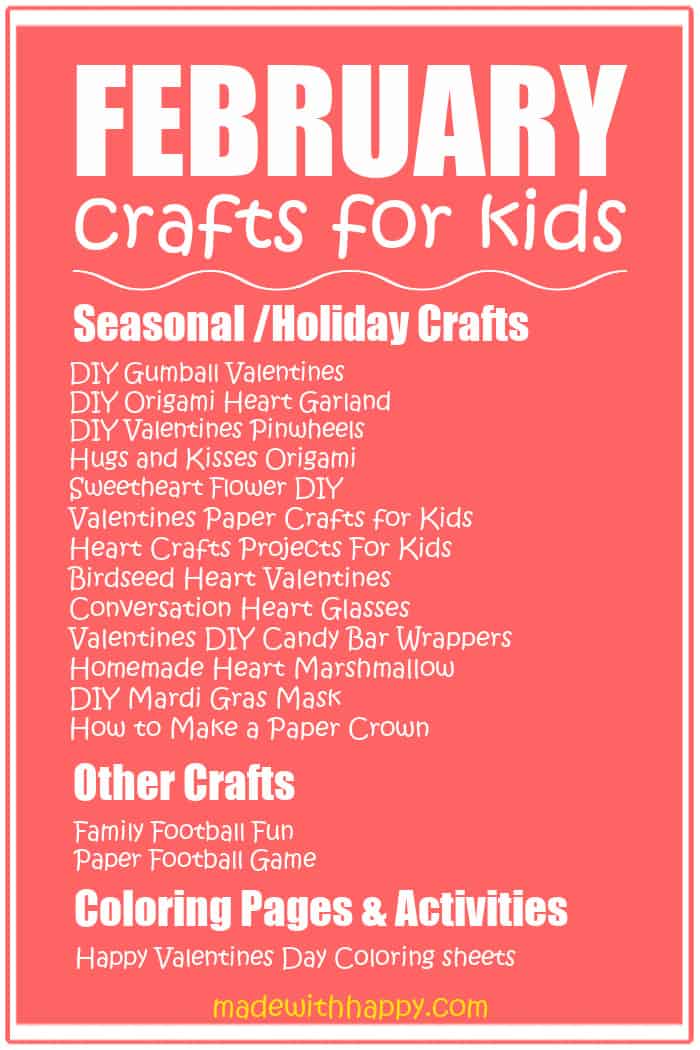 Download Free Printable Checklist For February Crafts For Kids
For those that like a printable version, then we have you covered. Enter your name and email below and it will take you straight to the pdf for free.
February Arts and Crafts
There are so many great crafts for kids of all ages. We are sharing some of our favorite February crafts for preschoolers. There are crafts for the young kid's craft time fun Chinese New Year Crafts to lots of fun Valentine craft ideas with lots of heart shapes and LOVE that your older kids are sure to have fun with too.
Enjoy all our simple Month of February crafts that are full of fun craft stick projects, construction paper projects, and some great art projects.
February Crafts for Kids Supplies
For many of the February crafts, you can make them with a little bin full of crafts supplies. Ones that we like to make sure to have on hand include
Crafts are a great idea for growing kids. Crafting and coloring have been shown to increase fine motor skills in young children. Crafts for kids not only keep your little guy's hands busy but also help in their development. Win-Win.
Paper Plates
Tissue Paper
Googly Eyes
Pipe Cleaners
Rember, simple materials make for sweet ideas.
Looking for all kinds of fun facts about February, then head over and load up on all the fun. There are facts about different holidays like Black history month and fun ones like Nation Cherry Month. Comes with a fun free printable version too.
Easy Valentine's Day crafts for kids are always so much fun. Hearts and flowers can be so much fun and thoughtful during the holiday of love. We have all kinds of fun items that will for sure give you all the love bugs heart feels.
Learn all about Valentine's Day and how it started and all the fun things associated with the day of love!
Looking for a simple heart craft or Valentine's Day craft projects ideas for kids? We have a ton of easy paper crafts for kids just in time for Valentine's Day!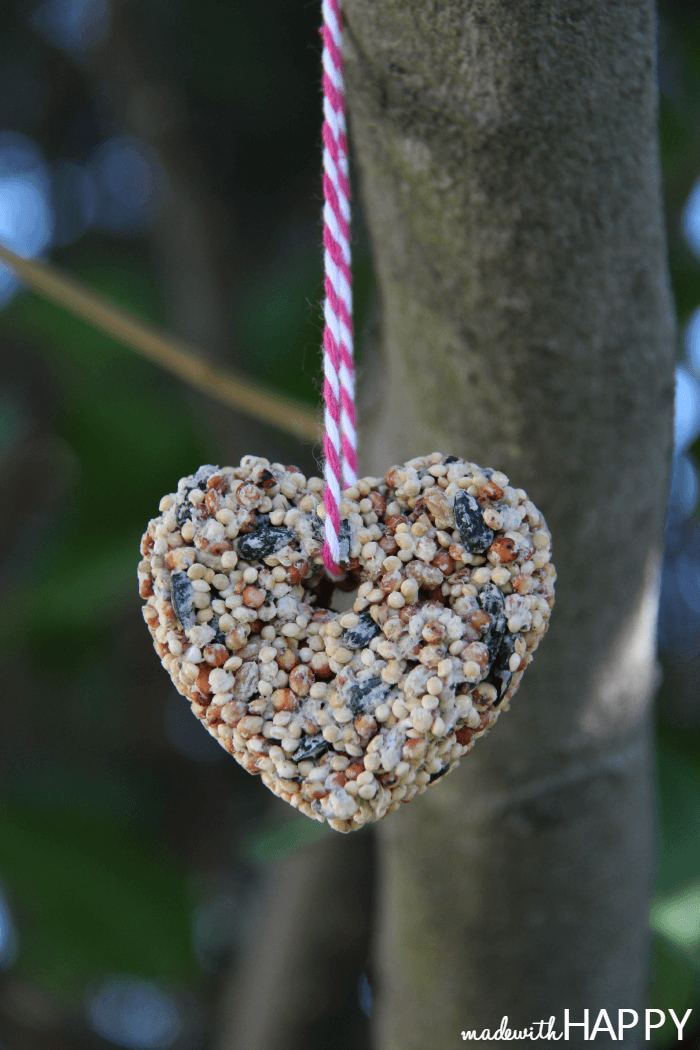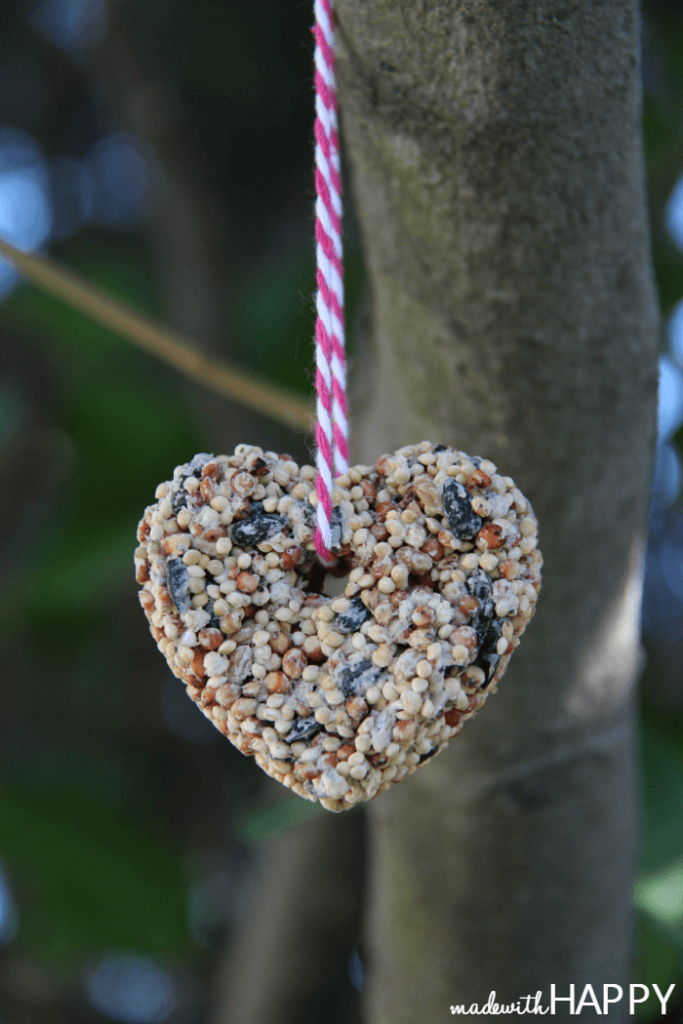 This heart shape birdseed block is a fun February kid's craft. It's actually a fun craft all year long, but my kids love giving these out as valentines to everyone in their class.
We puffy heart all the conversation hearts there are. What a sweet idea to add those candy hearts to make this a fun craft that the kids will love to wear all season long.
These easy heart crafts for kids are tons of fun! They make the perfect Valentine's Day activities for busy hands! Valentines Day is synonymous with hearts.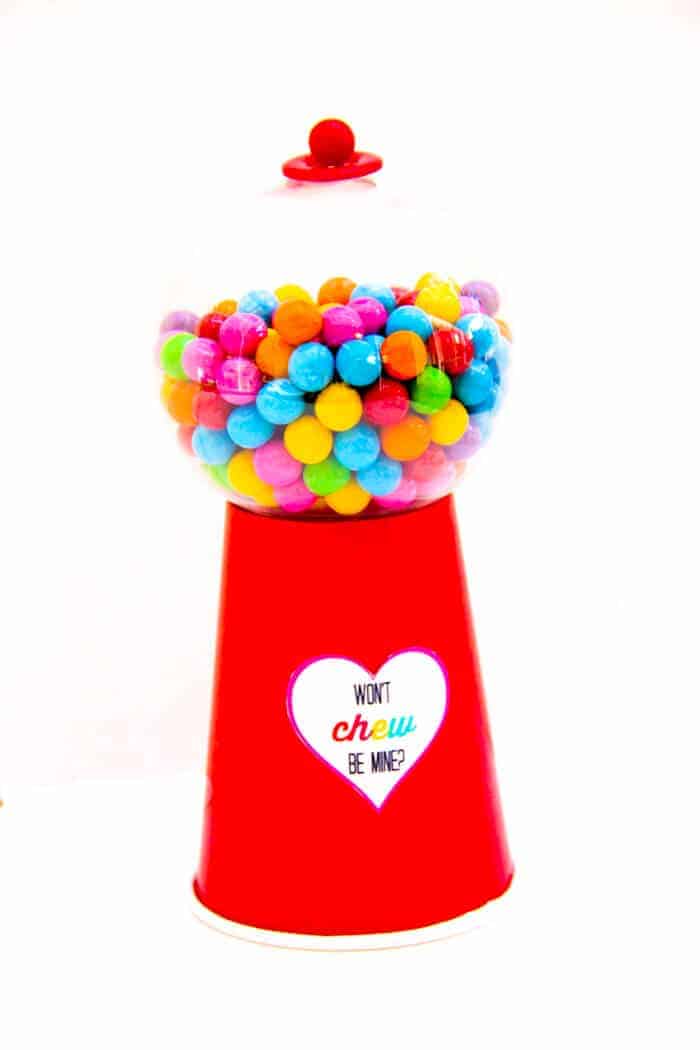 This is a fun craft for the season. The kids will love to either keep them at home or hand them out as Valentines to their friends.
These fun rocks are great as a fun gift for Valentine's or all year long. Grab a rock and we will share how to turn them into a fun conversation heart rock painting.
This simple craft is a great as Valentines decor and so much fun!
These heart shaped puzzle art pieces make for great gifts and fun valentine's day crafts for kids of all ages.
This sweet Valentine's Day Craft is a great way to let your friends and family know how much you love them.
This is a great way for young kids to have fun painting and learning about making the heart shape with the toilet paper roll.
A fun art project showing symmetry and giving as a beautiful gift!
Print and make these sweet cup sleeve templates for Valentine's day.
This cute and easy paper plate wreath is a great Valentine's and February craft for preschoolers.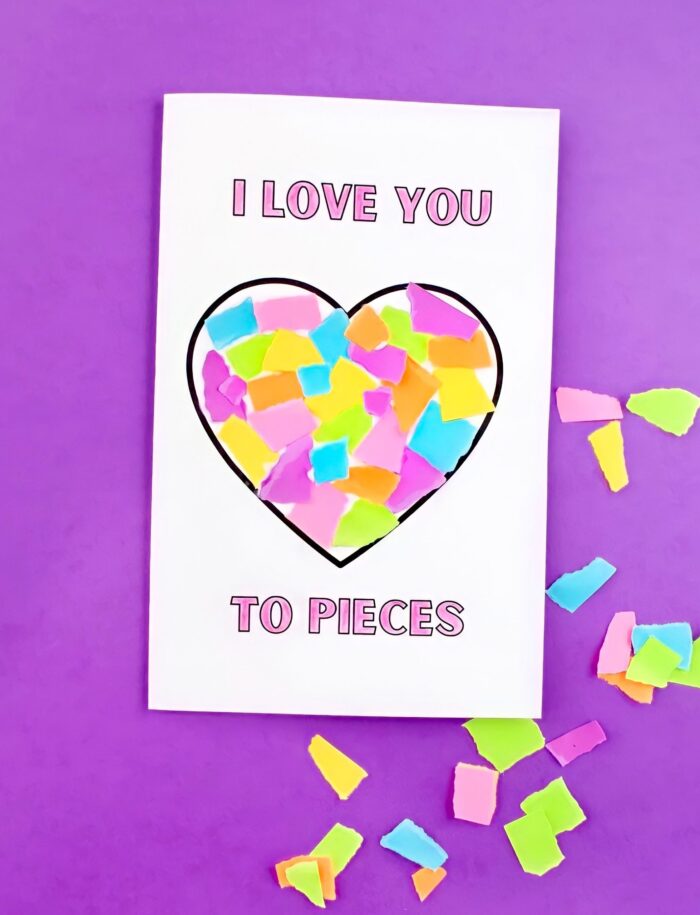 Tell your favorite how much you love them with this cute Valentine's Card Craft.
Have fun counting down to Valentines day with this sweet heart paper chain and free printable countdown sheet.
Heart Vase Craft
Turn those toilet paper rolls into a beautiful vase craft full of paper flowers for your loved one.
These sweet paper pinwheels are a fun and happy paper craft for the kids to make.
A perfectly sweet gift to give a friend, co-worker, or teacher for Valentine's Day. Anything that is flower or garden specific, is always HAPPY in my book. This sweethearts craft is all kinds of fun and an easy way to say Happy Valentine's Day.
These are sweet Valentine's crafts for your preschoolers. Allow them to turn those popsicle sticks into a fun frame that they can give to their parents.
These free printable Valentine DIY Candy Bar Wrappers are the sweetest! Create a wrapper
Make each of your loved ones their very own personal pinata. Fill it with notes, candies, and all the things your Valentines will love.
Making these paper X's and O's out of your favorite colors makes for a fun garland or origami gift!
Another fun craft to hand out for Valentine. We are sharing a fun way to make your own heart-shaped marshmallows.
Origami hearts are fun folding crafts for kids to create. They also make for sweet gifts for the ones they love.
Dress up your Valentine's decor with a fun craftable pom poms garland.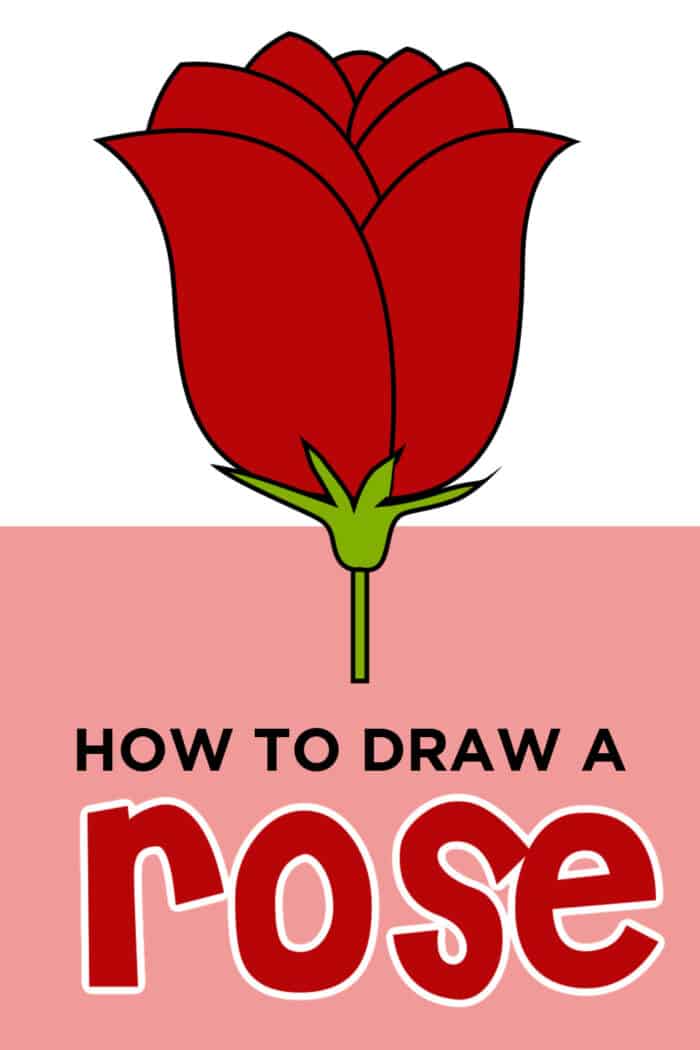 Learn to draw a sweet rose with a fun free printable tutorial.
Have some fun celebrating the Chinese New Year with some really great crafts. Chinese New Year sometimes happens in January and sometimes in February. Regardless, it is always a great way to share different cultures with your kids by crafting.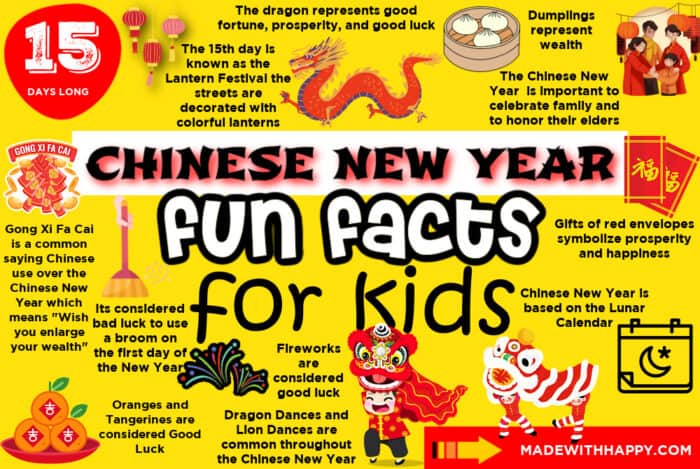 Learn all about the Chinese New Year and all the traditions and foods that are included in the festival that is celebrated by a quarter of the world's population.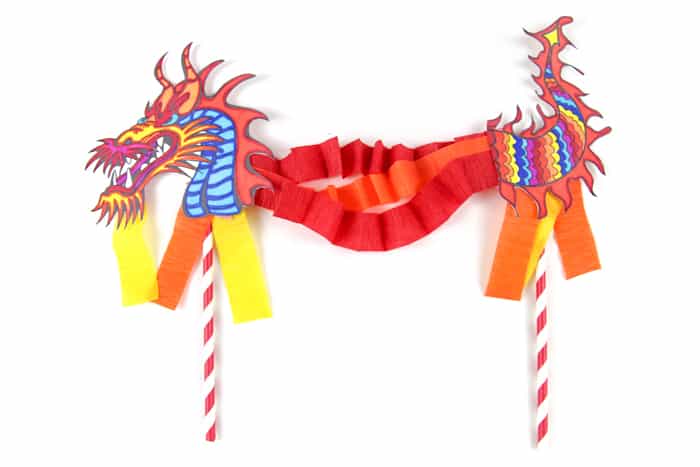 One of the most popular crafts on our site is this beautifully simple Chinese New Year dragon craft. We share our free printable dragon along with step by step tutorial on how to make it.
Celebrate Chinese New Year with a fun good luck ornament craft
Have some fun with these giant lanterns for the Chinese New Year.
These fun-felt fortune cookies are great for Chinese New Year and Valentine's Day. Wish your friends good fortune in the New Year or Happy Valentine's day!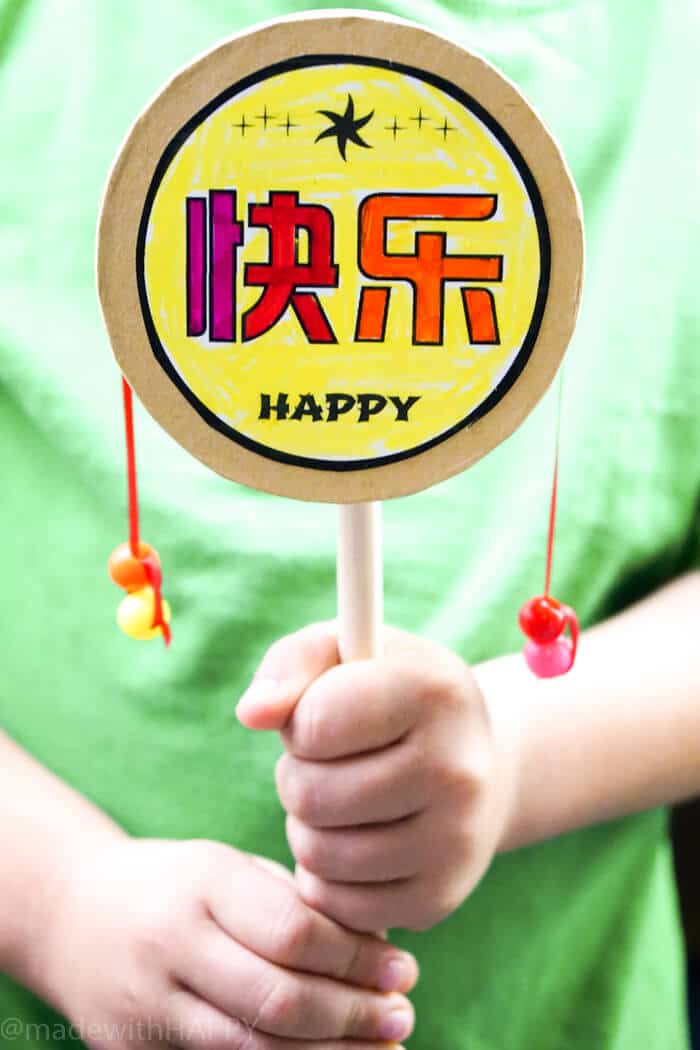 These fun Chinese drums are a big part of the Chinese New Year celebrations. Grab a few items at the dollar store and have some fun celebrating the lunar new year!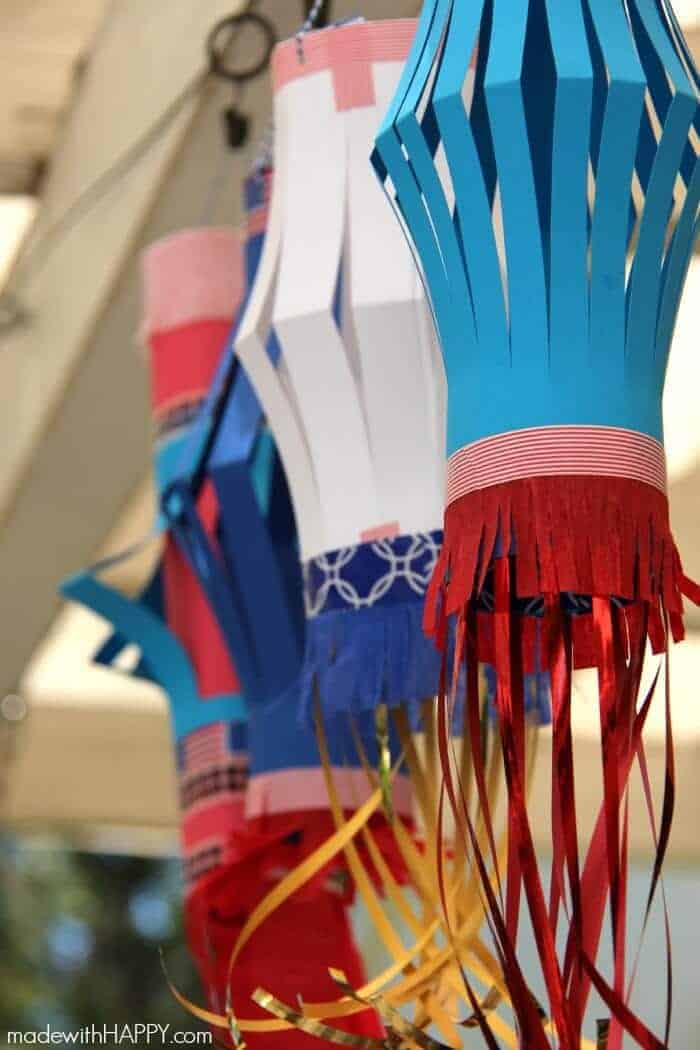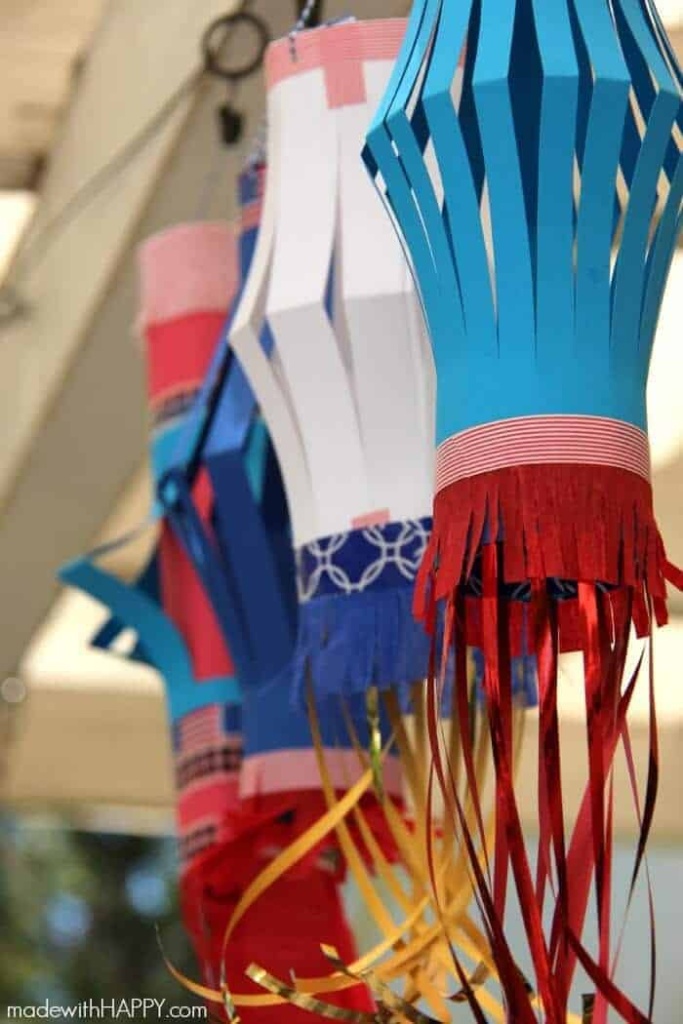 Red lanterns are a custom of the Chinese New Year. Follow our easy tutorial for these paper lanterns and make your own for the new year!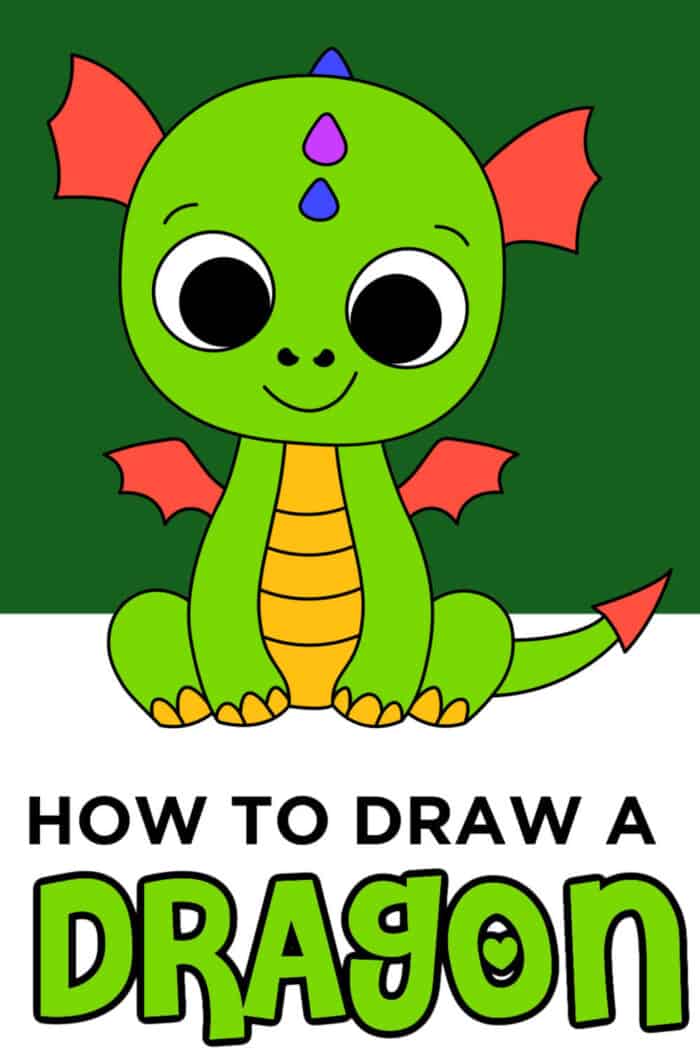 Learn to draw a dragon with a free printable step-by-step tutorial. The Dragon is a good-luck character prominent in the Chinese New Year celebrations.
Mardi Gras Crafts For Kids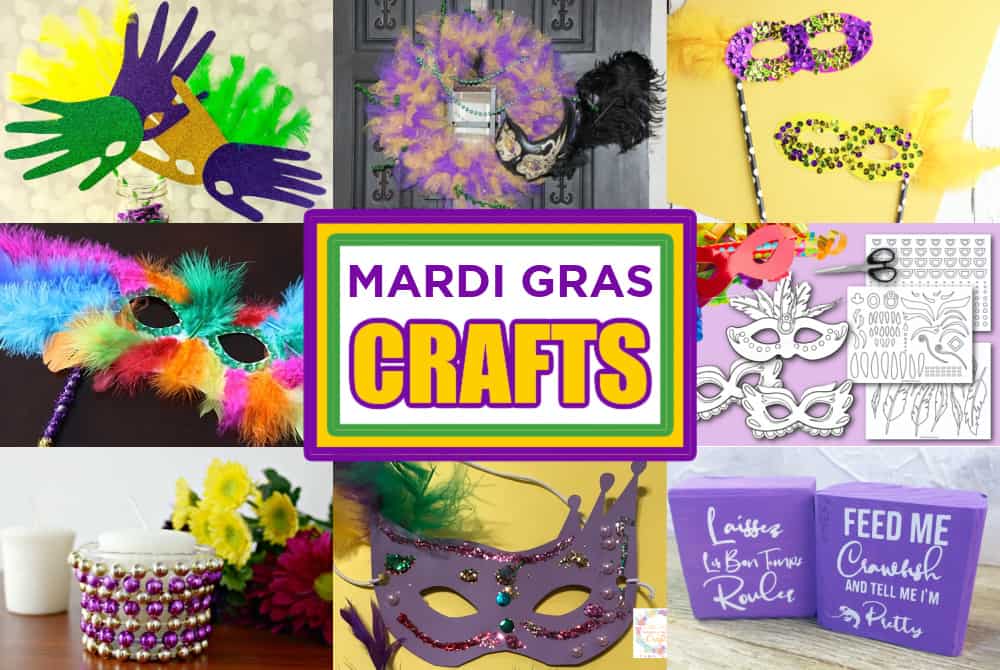 Celebrate Fat Tuesday with some fun Mardi Gras crafts full of masks, beads, and parade fun.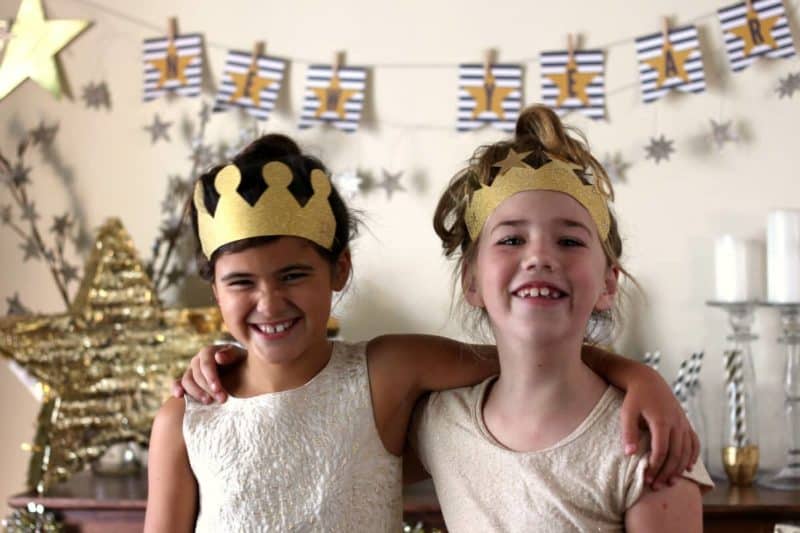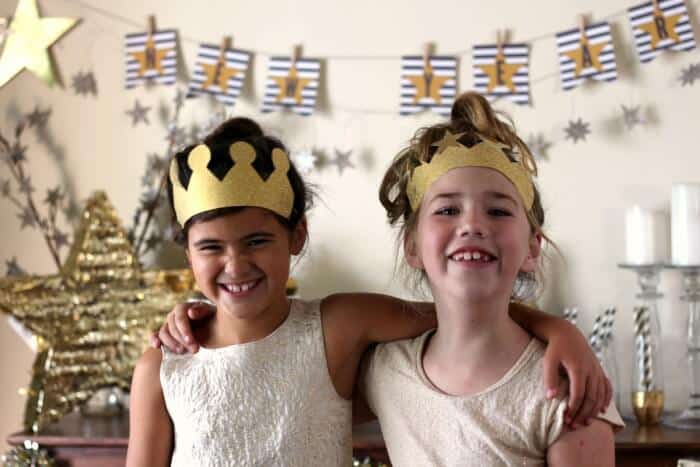 These crowns are all kinds of fun for the kids to create these paper crowns out of their favorite paper colors and patterns.
Have some bingo game fun at your Mardi Gras celebration.
Celebrate Mardi Gras with these fun eight different free printable mask templates.
Lots of Mardi Gras fun with these 8 free coloring pages.
Football Crafts
Fun and free printable football bingo cards for added fun to your Superbowl or any game day party. Football party is fun for the entire family and more with these 12 cards.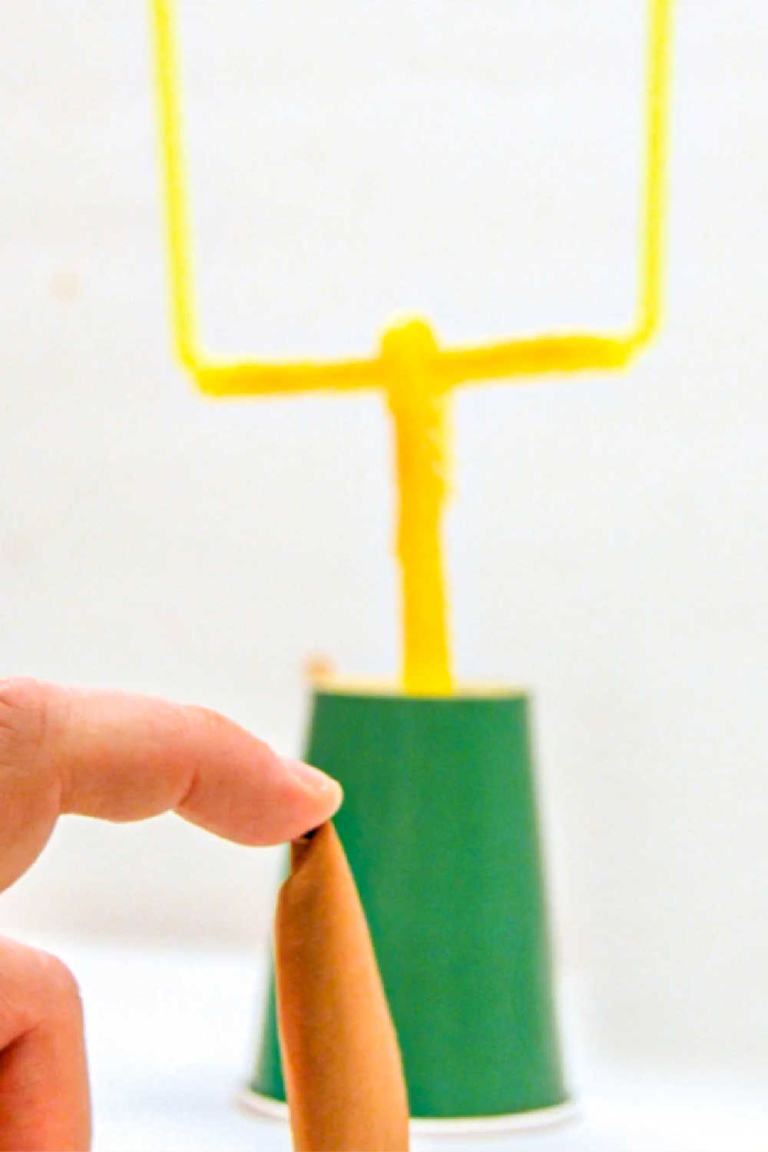 It is football season and we are combining our love of paper and fun kids activities and sharing this age-old fun on how to make a paper football and goal.
Keep score during a serious game with the paper football. We have a fun scoreboard that can be used for all kinds of fun games.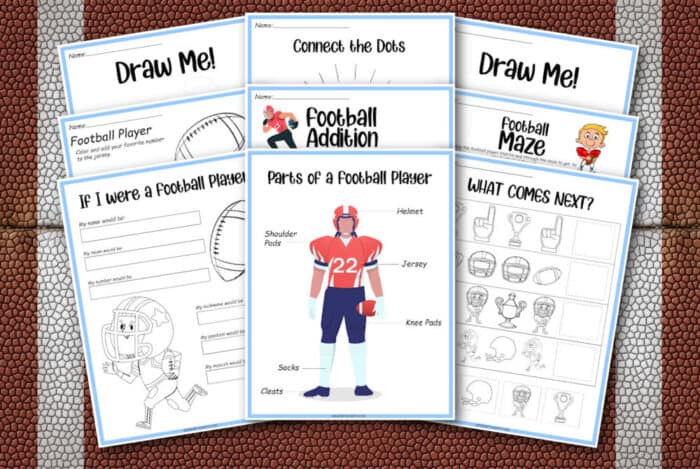 Teach your kids some of the fun American football basics with these free printable football activity sheets.
February Printables
In the February printables, there are lots of fun printable games, puzzles, coloring pages, and more.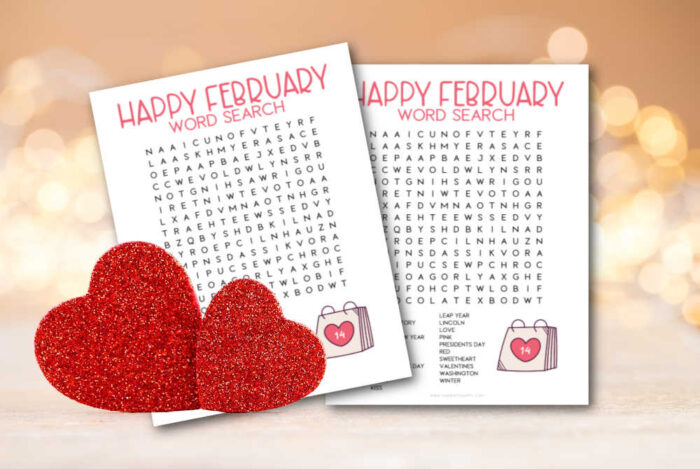 Have some more February fun with this free printable February Word search.
Grab these super fun Groundhog Day Activities Printables and celebrate with your kids the history and fun around Groundhog Day. Groundhog Day crafts and fun to make the Winter that much shorter.
Will the groundhog predict a short or long winter with this fun printable groundhog day word search?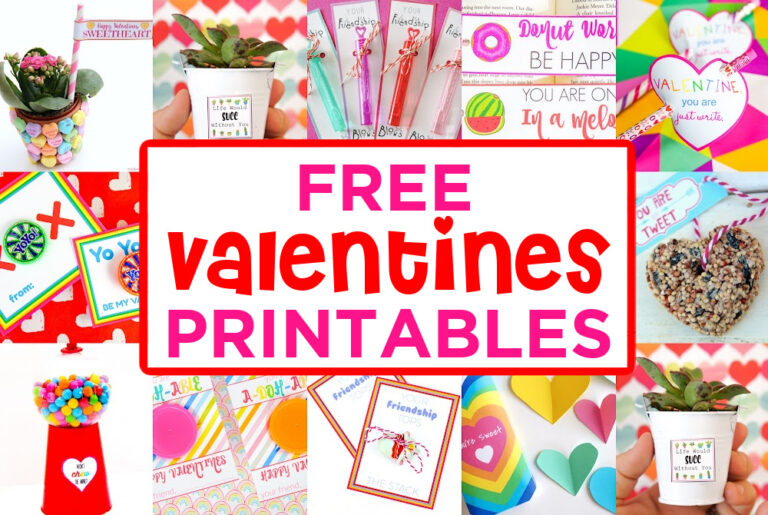 We have a full list of Valentine's Day Printables that include all kinds of printable valentine's day cards for the kids to hand out. Celebrate February 14th with a whole lot of fun!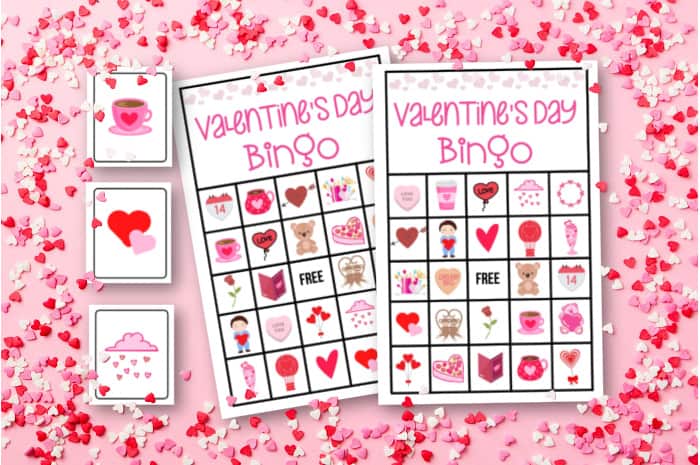 Celebrate heart day with our fun and free printable Valentine's Bingo game and calling cards. There are 10 boards included with all the heart-astic calling card items.
This sweet bingo game is great for preschoolers and young kids. There are 9 game cards with one sheet of calling cards. This a fun game leading up to the holiday of love!
Some fun word search fun with this Valentine's day Word Search.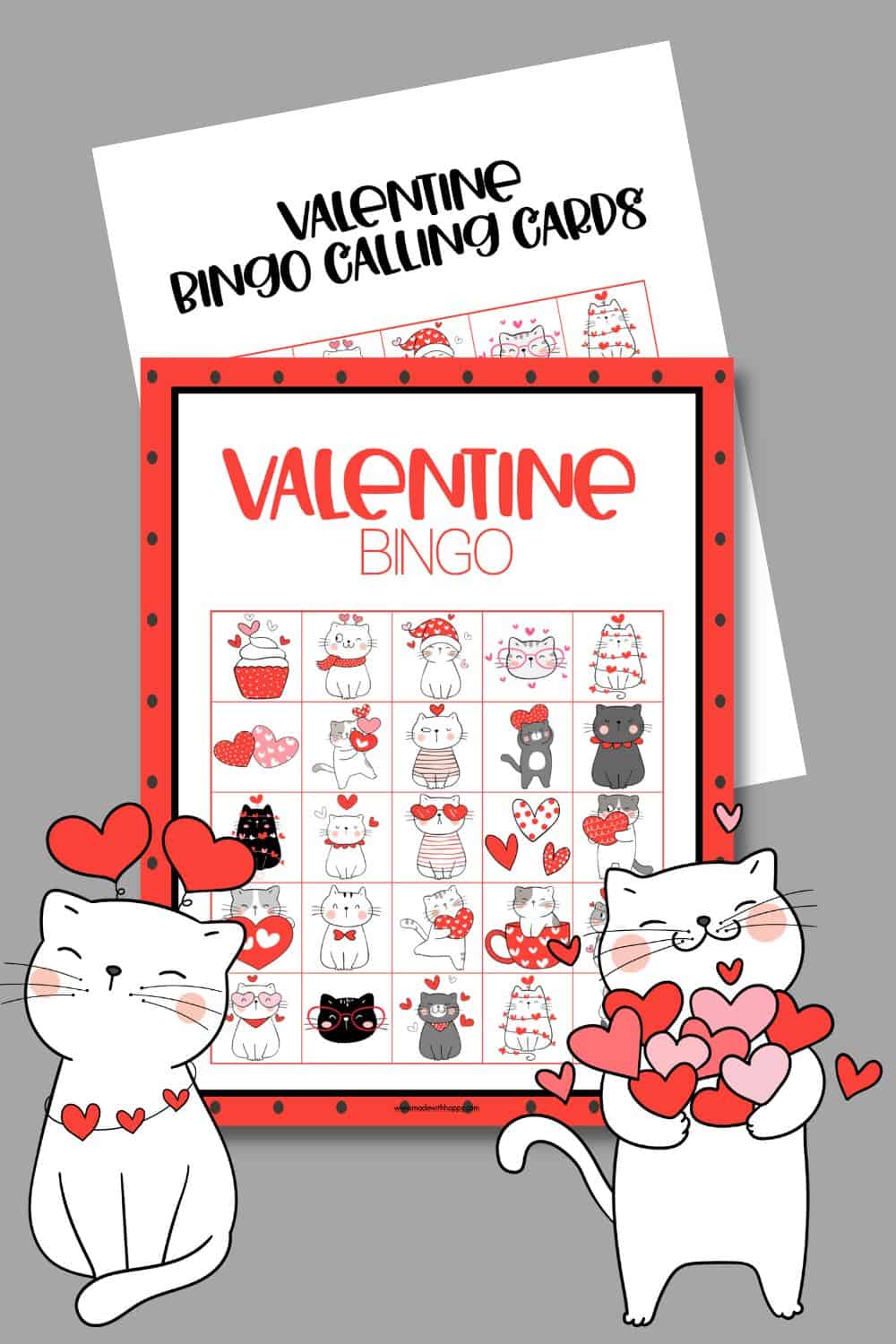 Have some love kitty fun with these free printable Valentine Bingo game cards and February Crafts for Kids fun.
Have some treasure-hunting fun with friends with this free printable Valentine's Scavenger Hunt.
Have all kinds of Valentine's Day fun with this free printable Valentine's Day game. Get ready for some lovely fun.
Have some Valentine's fun with this sweet word scramble.
Print out these free "I like you 'Beary' Much" Valentine's tags for Valentine's day gifts.
These six different printable tags are great for all kinds of gifts for loved ones.
Have some Valentine's Day fun with these free printable cards.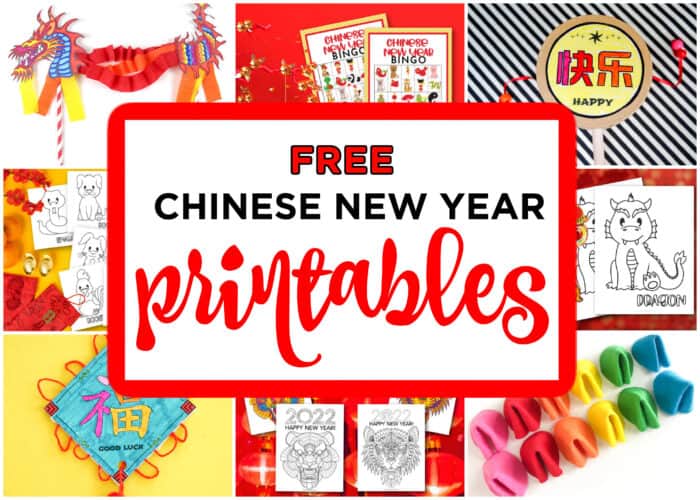 Have some additional Chinese New Year fun with these Chinese New Year printable puzzles, games, and more!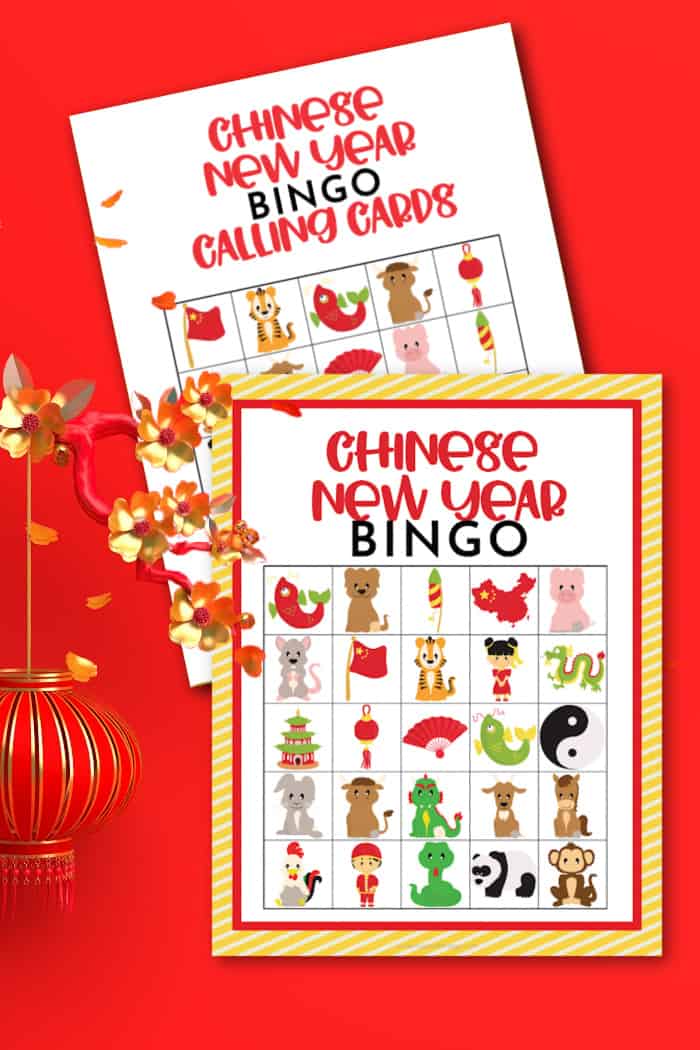 Celebrate the Lantern Festival with this fun free printable bingo game. This is all kinds of fun!
Have some word search fun with all kinds of Chinese New Year words and fun.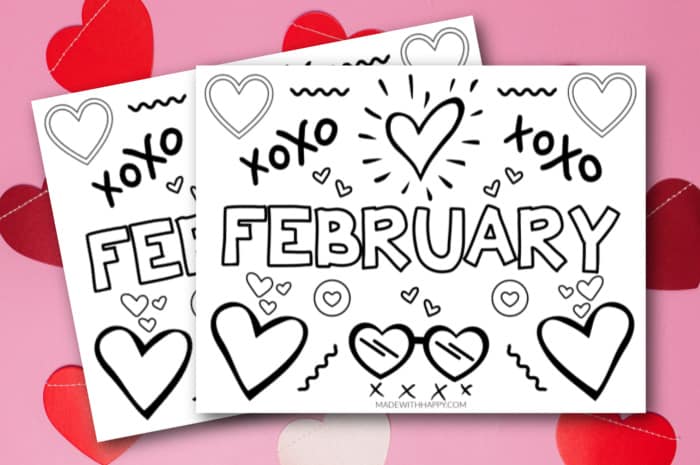 Celebrate the month with this fun free printable coloring page. Other February coloring pages include: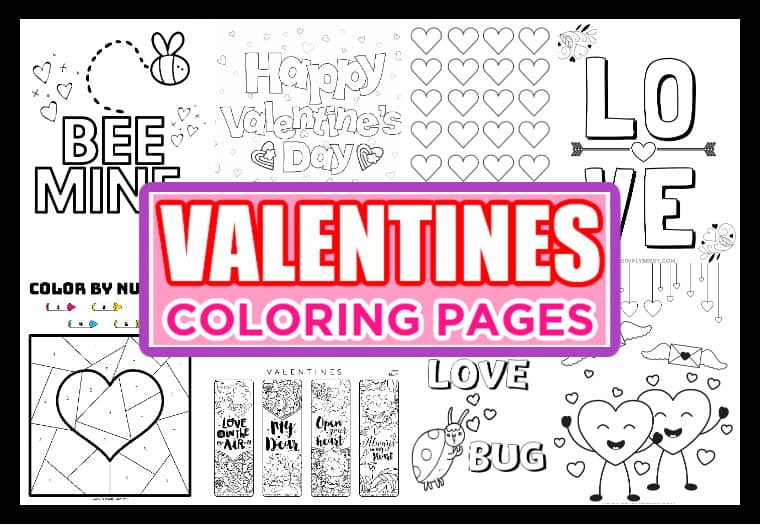 Keep those sweet hands and minds busy with this Happy Valentine's coloring page and Word Search. They are free to download and you can be coloring in no time.
These fun free printable six different coloring pages for kids of all ages!
Coloring fun with these seven free Valentine's color-by-number worksheets. These are full of Valentine's Fun!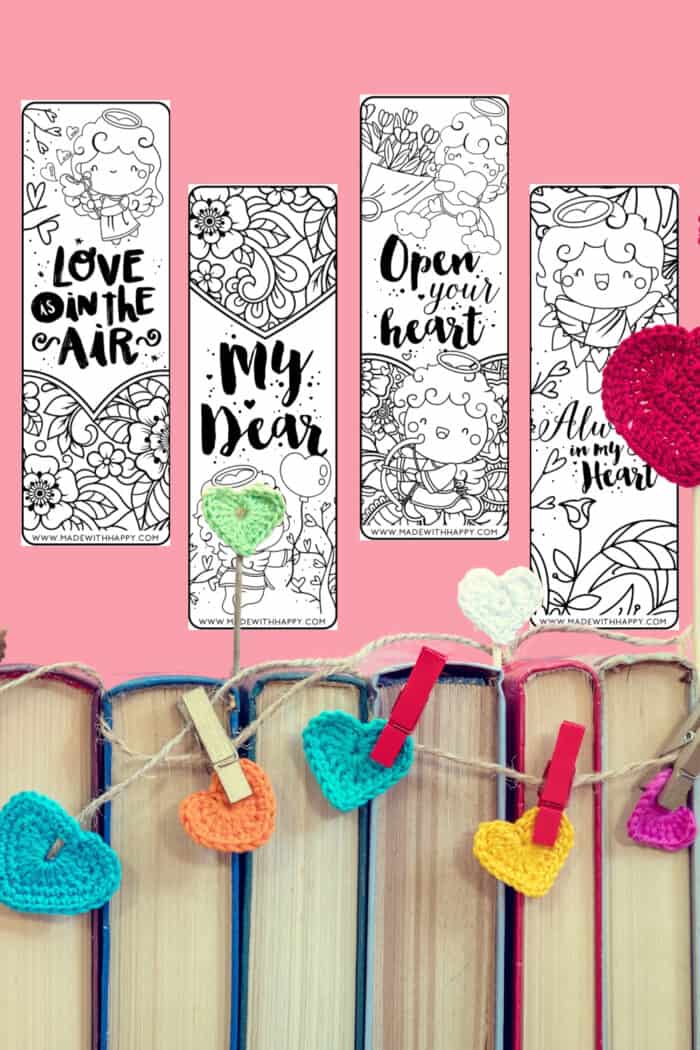 These four different designs are fabulous coloring bookmarks for Valentine's Day.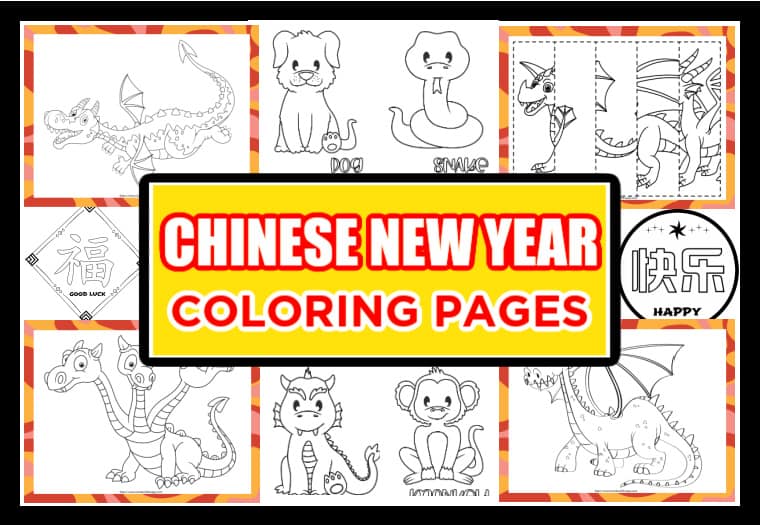 Coloring page fun of all kinds of Chinese New year characters and zodiac animals. There are over 20 different free printable coloring pages.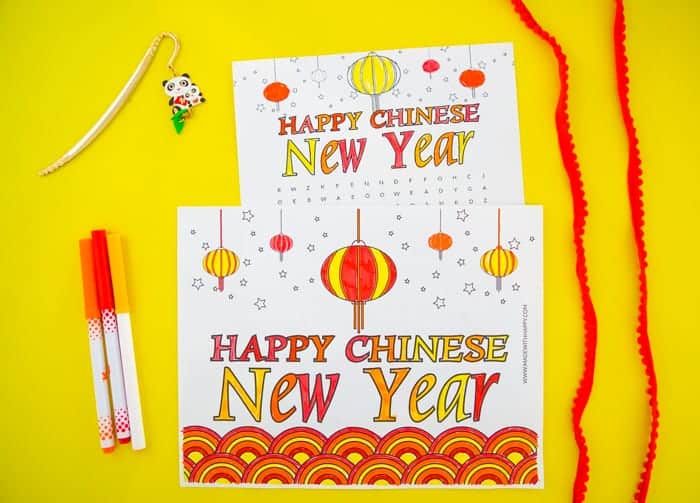 Happy Chinese New Year and Happy Lunar New year. Have some new year fun with this coloring page and word search.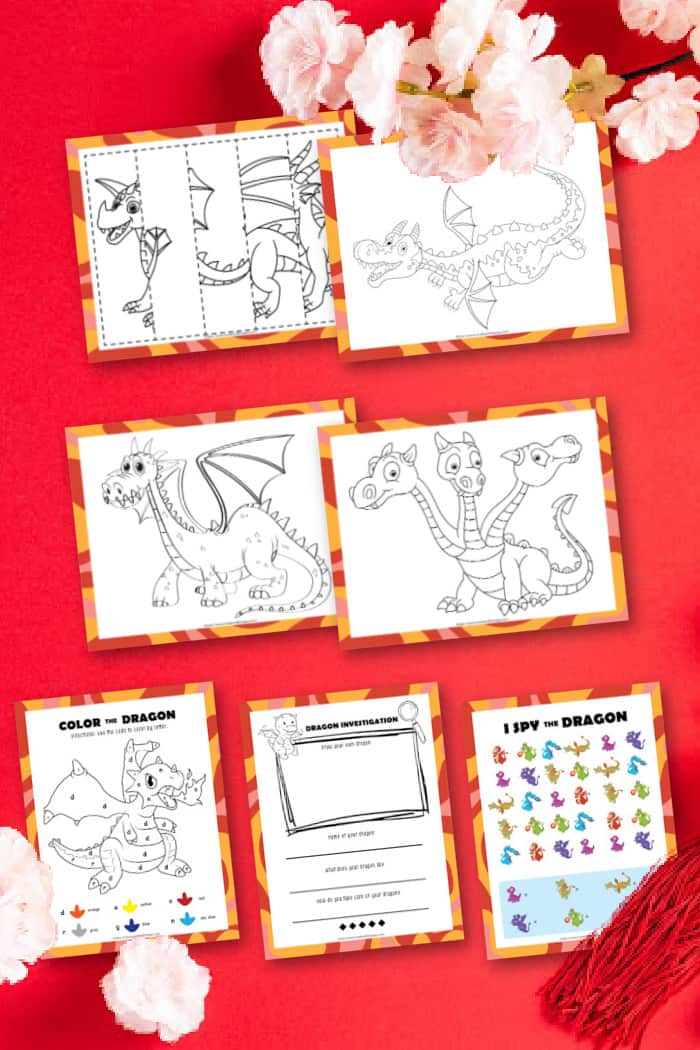 Color all the dragon coloring pages and fun activities.
All kinds of color by number worksheets full of Chinese New Year fun.
Free printable baby dragon cutie just in time for the Chinese new Year.
Celebrate the tiger Chinese zodiac with this free printable coloring page.
The monkey is a fun way to color in one of the Chinese beloved animals.
The rabbit is a fun animal of the Chinese zodiac. Grab this free printable coloring page and have some fun.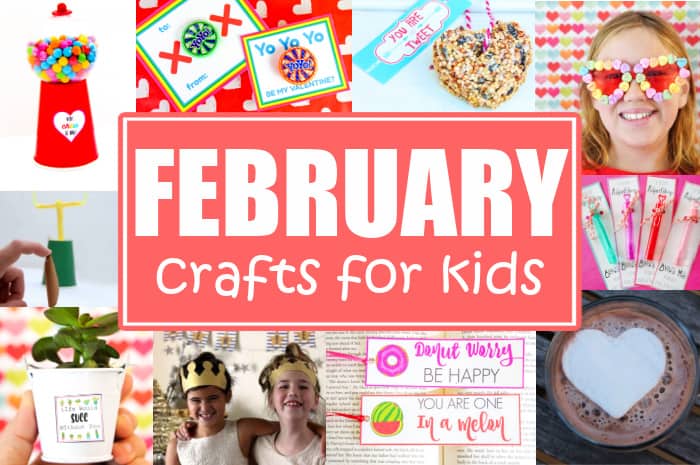 Other Monthly Crafts You Might Enjoy
CONNECT WITH MADE WITH HAPPY!
Be sure to follow me on social media, so you never miss a post!
Facebook | Twitter | Youtube | Pinterest | Instagram
Looking for crafts to keep your child busy? Sign up for my 5 Ridiculous HAPPY Activities in under 30 minutes for your kids delivered directly to your inbox!
Find and shop my favorite products in my Amazon storefront here!
FEBRUARY CRAFTS FOR KIDS
PIN IT TO YOUR FAVORITE BOARD ON PINTEREST!
FOLLOW MADE WITH HAPPY ON PINTEREST FOR ALL THINGS HAPPY!