Looking for easy crafts for Spring and St. Patrick's Day. We have lots of Spring Crafts and Rainbow Crafts in our March Crafts for Kids that take under 30 minutes.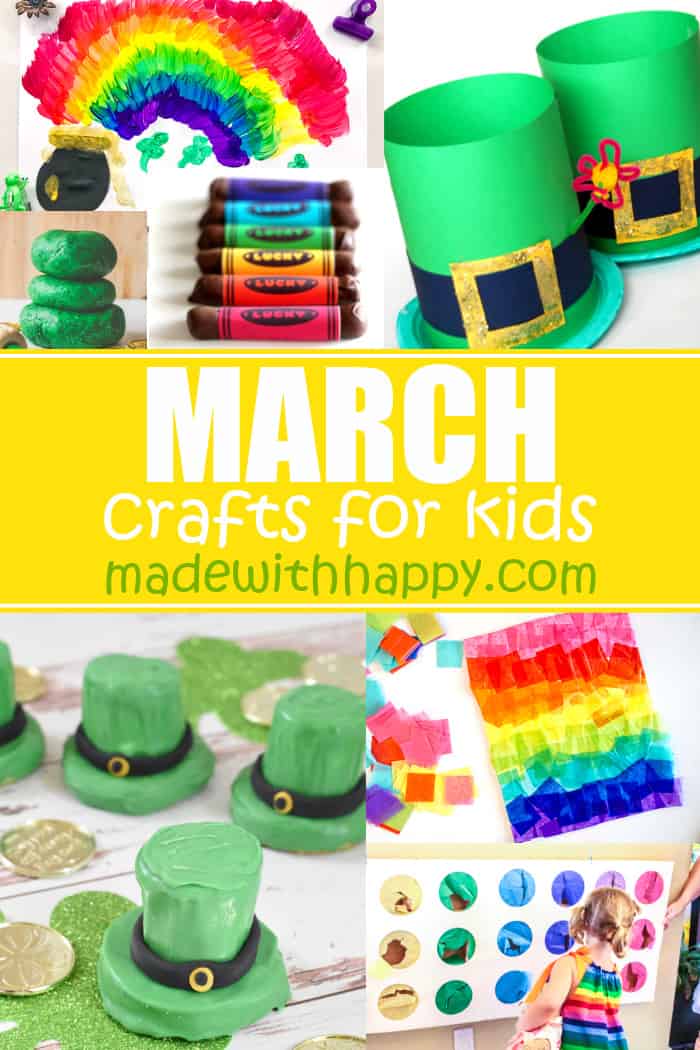 March crafts for kids is full of St. Patrick's day, Rainbow Crafts, and Football Crafts and activities.
We love how March is always a month full of color and life. The start of Spring, flowers, and a rainy day ends in rainbows. March is chalked full of fun activities for young kids and old.
If you enjoy easy crafts like these ones, make sure to check out last month's February Crafts For Kids along with our 101+ Easy Craft Ideas for kids.
You can also find lots of great printable coloring pages, games, and crafts at one of our most popular posts, 101+ Free Printables For Kids.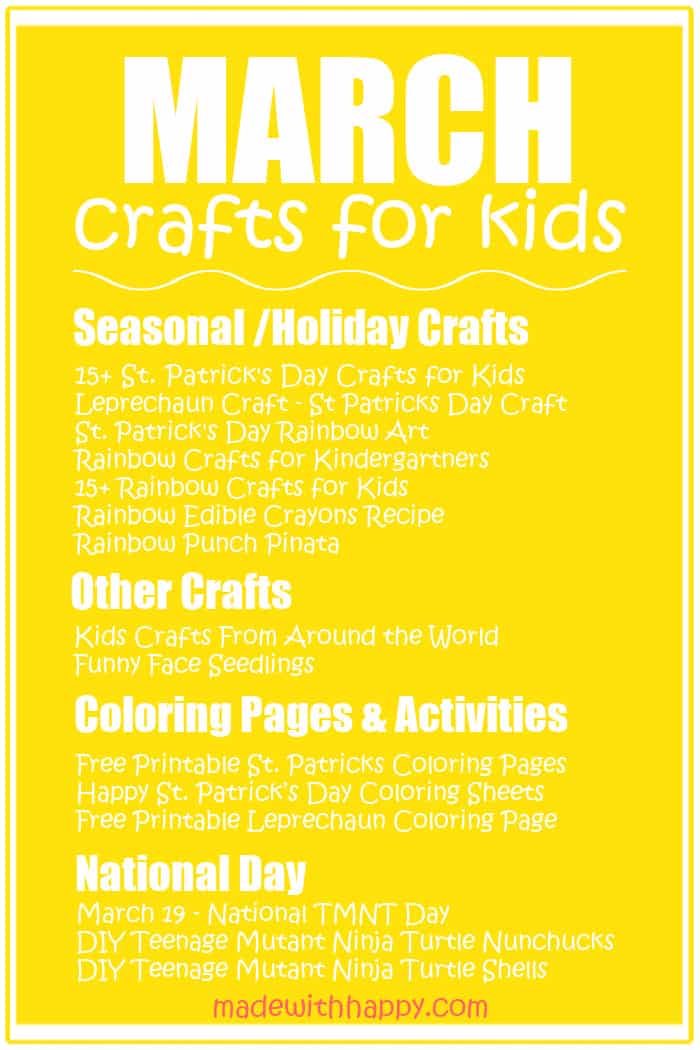 Download Free Printable Checklist For March Crafts For Kids
For those that like a printable version, then we have you covered. Enter your name and email below and it will take you straight to the pdf for free.
March Arts and Crafts
There are so many great crafts for the whole family. We are sharing some of our favorite March preschool crafts for the little ones craft time to fun Spring craft ideas with beautiful flowers and little butterflies that your older kids are sure to have fun with too.
Enjoy all our simple march crafts that are full of fun googly eyes, pipe cleaners, and fun art projects.
Looking for all kinds of fun facts about March, then head over and load up on all the fun. Comes with a fun free printable version too.
These 15+ St. Patrick's Day Crafts for Kids are sure to be a huge hit with preschoolers, kindergartners, and kids of all ages.
These sweet felt leprechaun hats are a fun craft that with easy steps to making your St. Patrick's Day that are great for young children. Preschoolers and Toddlers love this Leprechaun craft. St. Patrick's Day is a fun holiday for kids to celebrate.
These Leprechaun Hat Cookies are one of our favorite St. Patrick's Day Treats. They are perfect for your kids' St. Patrick's Day party in class! They can be made a great craft for the special day.
Grab these FREE St. Patrick's Day Bingo Printables including 10 Bingo Cards and Calling Cards and you will be feeling lucky in no time!
Looking for simple rainbow art projects and craft ideas that kids will love? We have a great list of 15+ rainbow crafts for kids.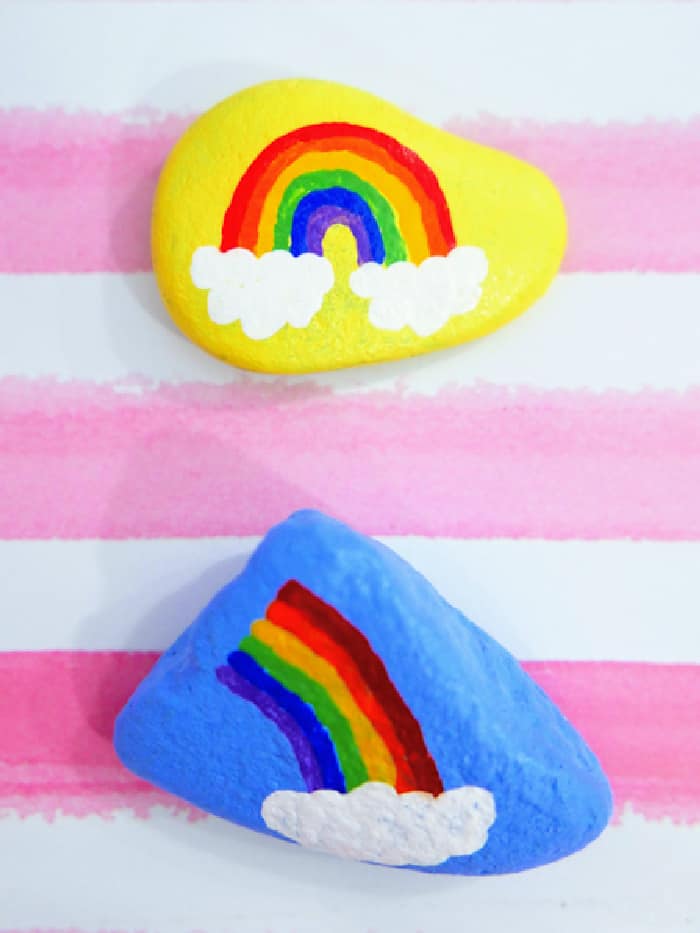 These sweet rainbow-painted rocks are a fun Springtime activity. Placing them around town as a kindness project is always fun too. They also make a great gift.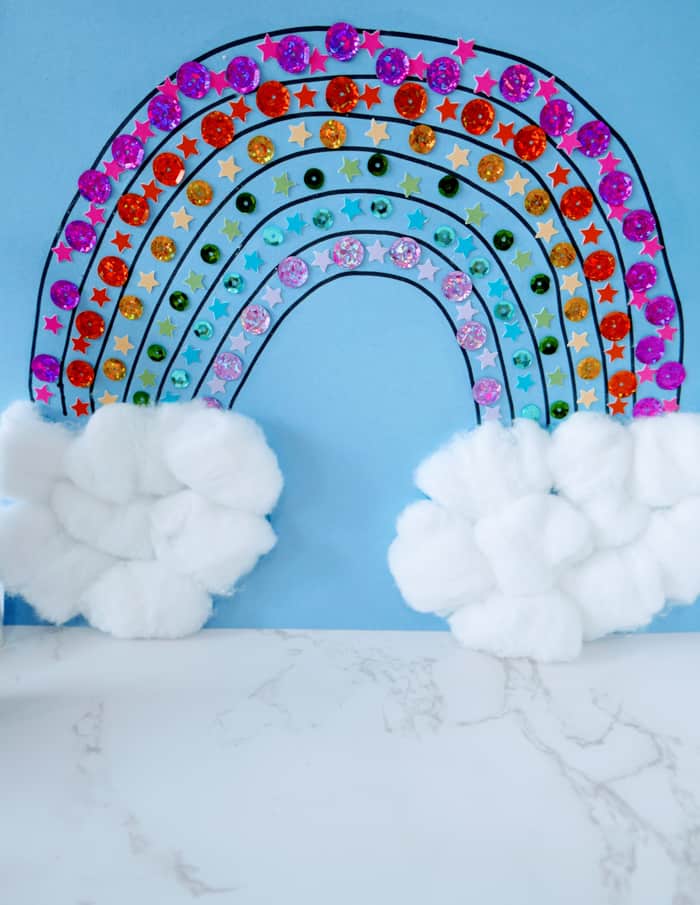 This is a fun rainbow craft for kids of all ages. With just a few supplies that you most likely have hanging around the house, you can create this colorful art project that you can hang all March long.
Have some fun with these simple name crafts that can be as much rainbow as possible.
Have some rainbow fun with a little paint and a sponge.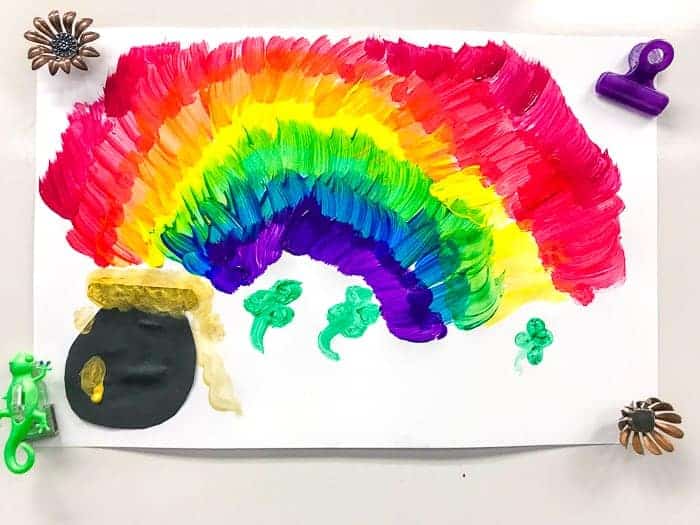 Looking for fun St. Patrick s day crafts for toddlers and preschoolers, then we have you covered with this Rainbow Art Project!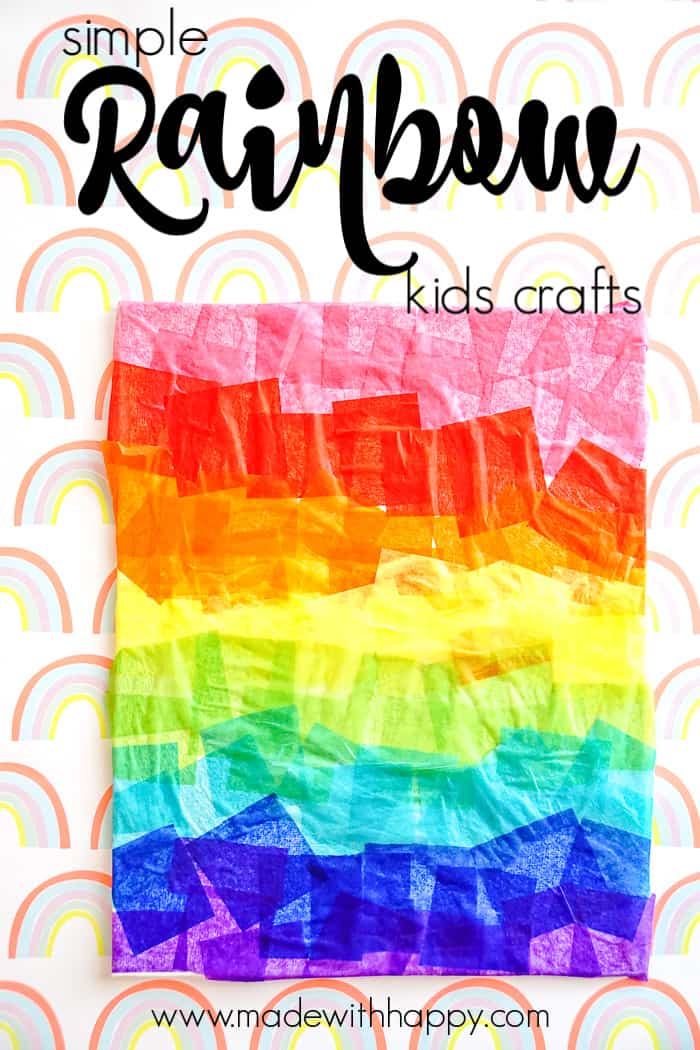 This easy rainbow craft is a great activity for kids of all ages. It uses simple tissue paper scraps to create a simple craft full of color. Its the perfect craft for those little ones still developing their fine motor skills and looking for different ways to create a fun rainbow.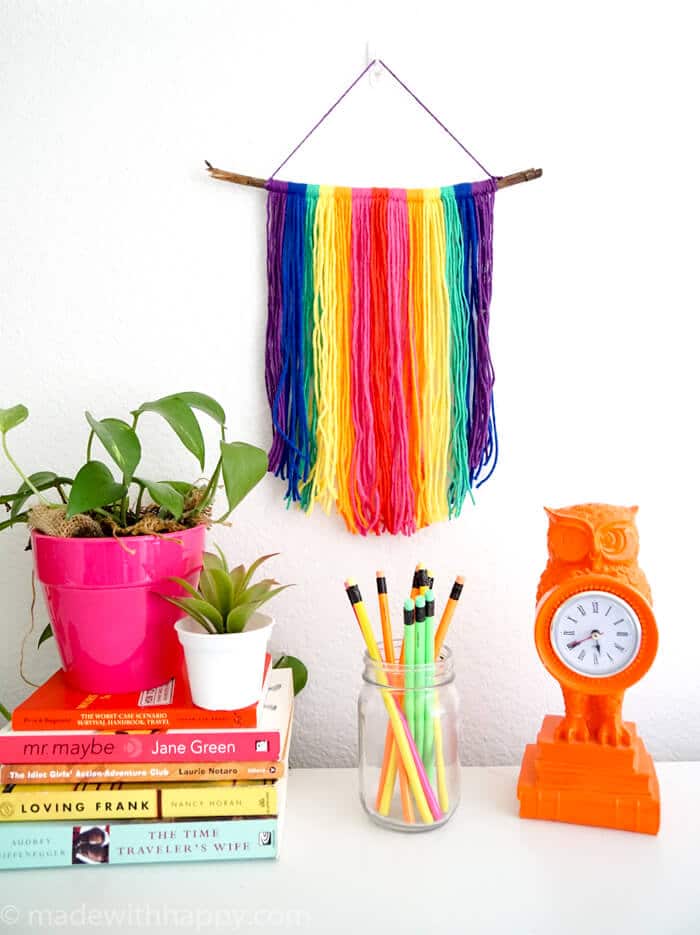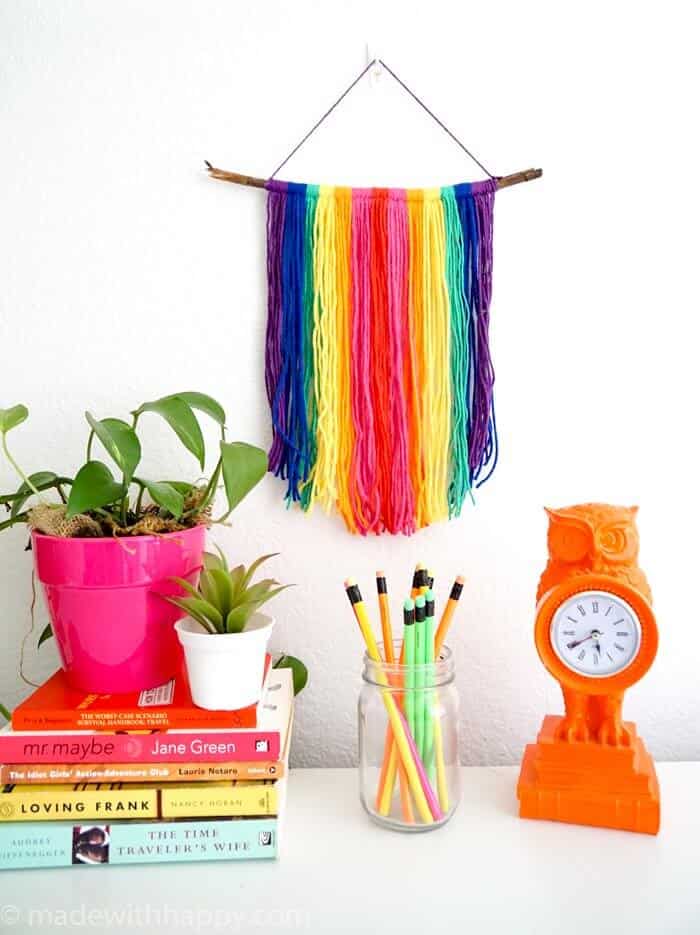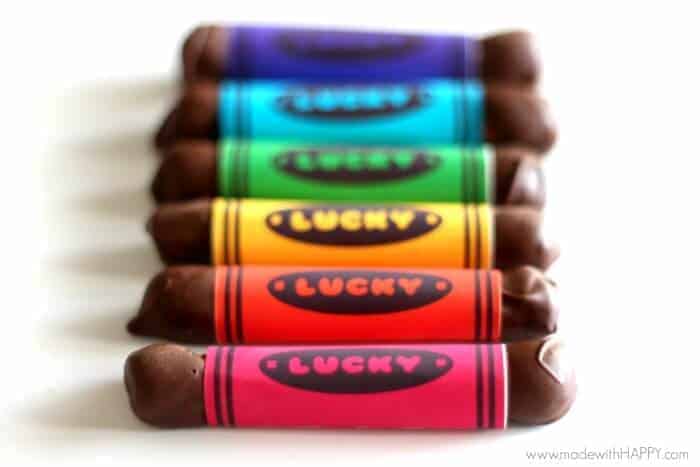 Looking for a fun treat for the kids for St. Patrick's Day? Then these rainbow edible crayons are fun, easy to make, and all kinds of HAPPY.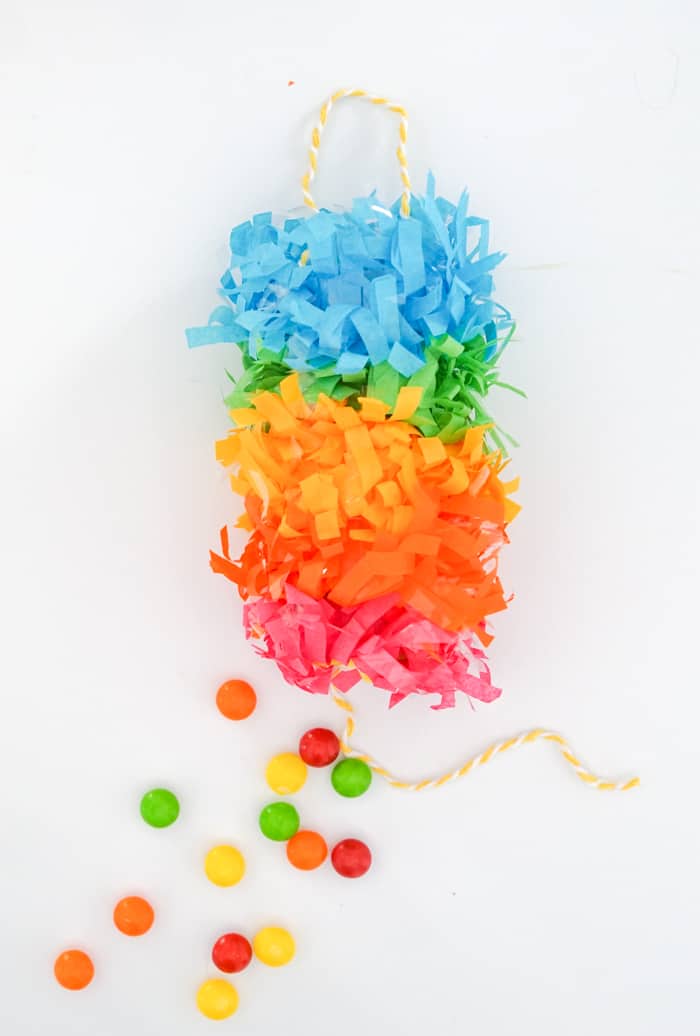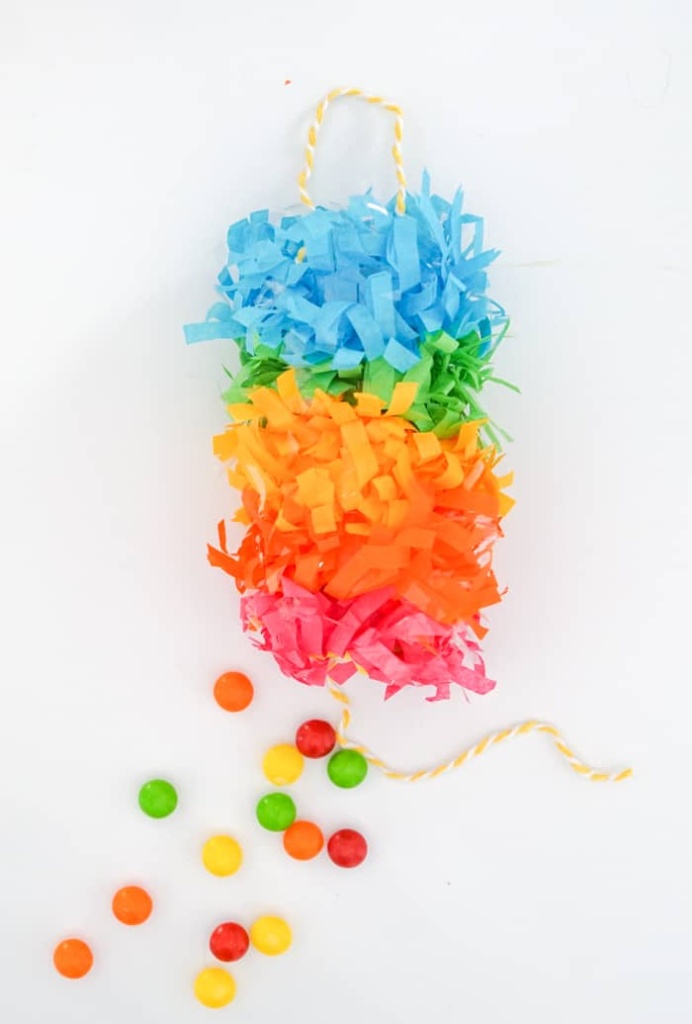 Looking for a fun kids birthday party craft, then we have you covered with these super easy mini rainbow piñatas. They make a great party favor too!
A little fun way to help the kids celebrate St. Patrick's Day with these fun free rainbow seeds printable.
We're sharing how to draw a rainbow with a fun printable tutorial.
Spring is in the air in March. The flowers are starting to bloom and the birds are starting to chirp. There are so many fun Spring crafts that are sure to bring a smile to our faces.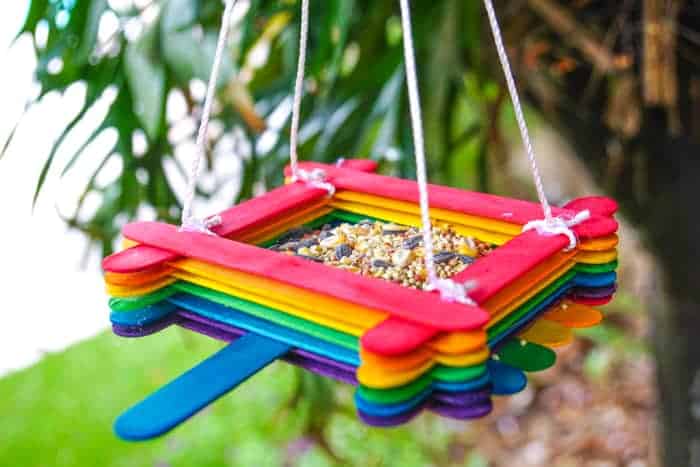 Have some fun this Spring with a popsicle stick bird feeder. This garden craft brings a whole lot of color and birds to your garden.
There is nothing more Spring than a fun flower craft. We're sharing a lot of fun ideas to bring your beautiful spring flowers to life.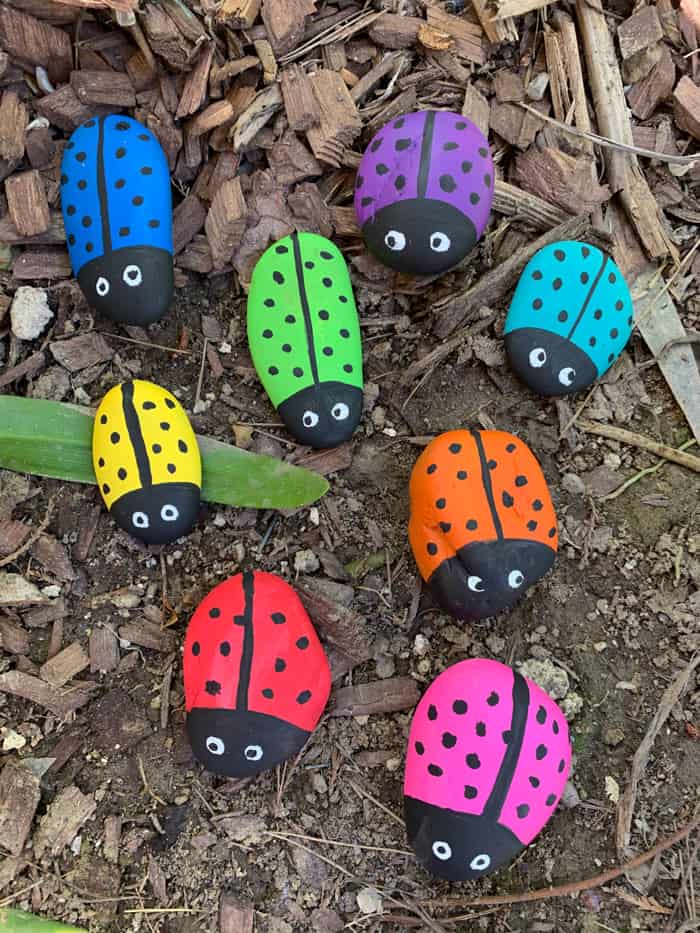 Is there anything more fun than a sweet ladybug in the garden in Springtime? We're sharing a sweet rock painting craft that are sure to brighten anyone's day.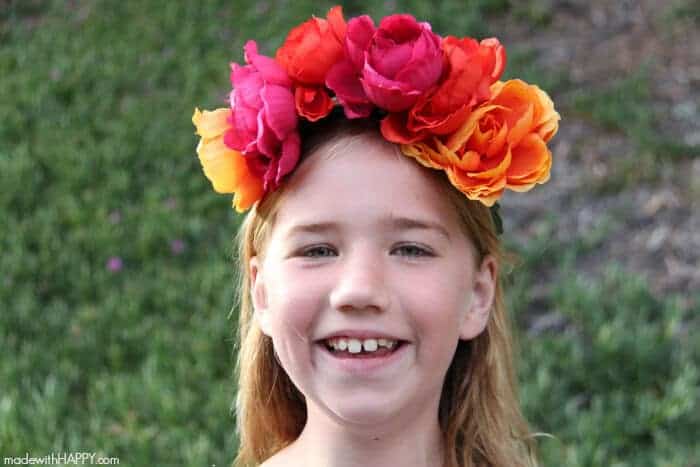 Have some flower fun this month with a step by step tutorial for a beautiful DIY Flower Crown.
National Craft Month
Did you know that March is National Craft Month? It is and it's one of our favorite months of the year. A whole month of crafting sounds absolutely fabulous to us!
In order to celebrate national craft month, we have a fun Around the World Craft series.
We have pulled together some fun kid's crafts from around the world. Learn different crafts from different countries all around the world.
Kids Crafts from Saudi Arabia, China, India, and Brazil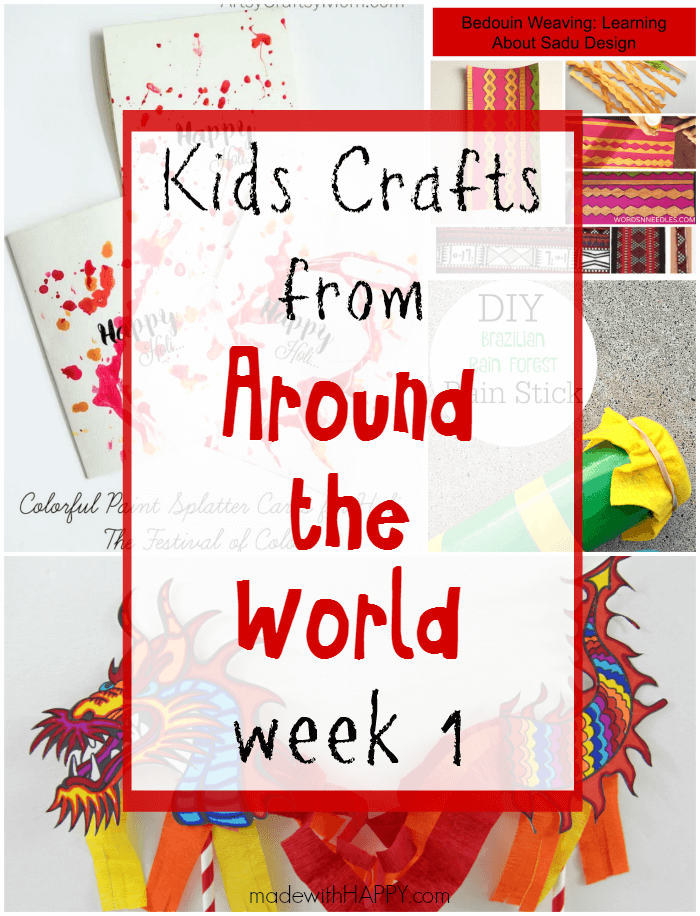 Check out Week 1 of our Around the World Crafts for Kids. We are sharing fun kid's crafts from Saudi Arabia, Brazil, India, and China this week.
Kids Crafts from Ireland, Netherlands, China, Peru, and India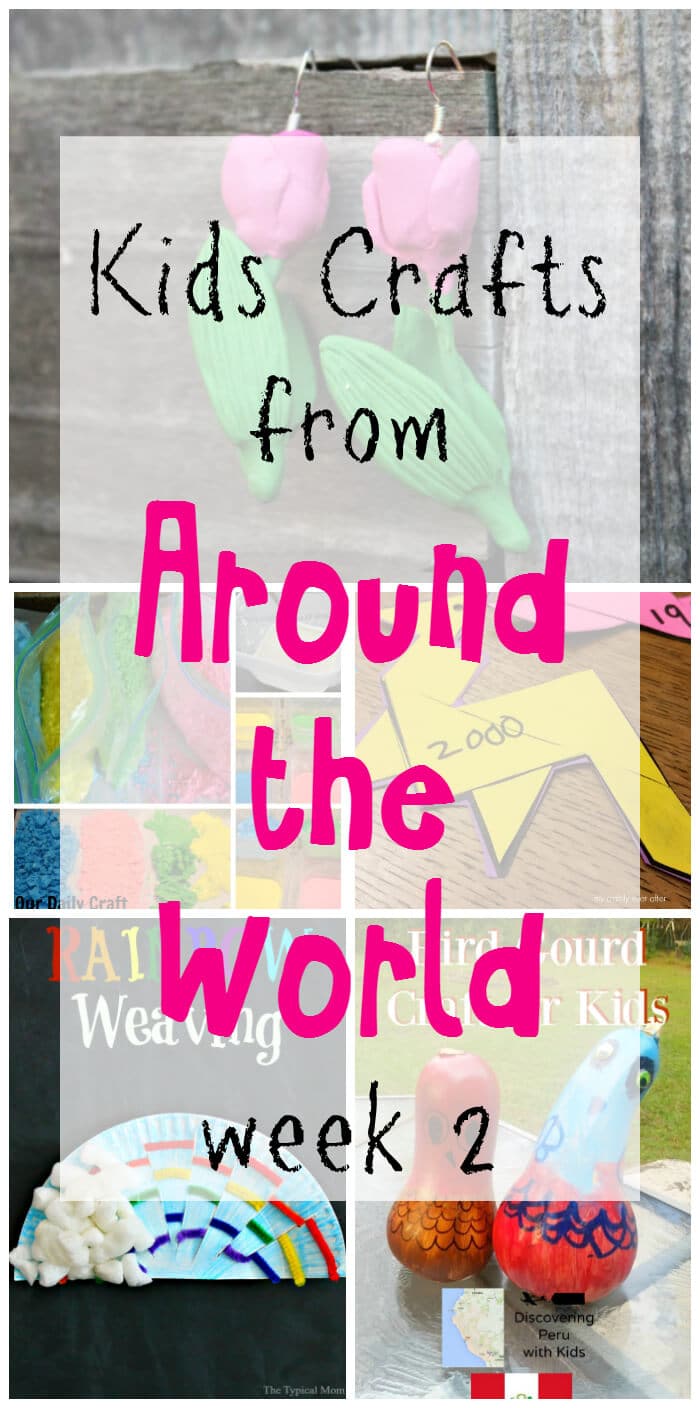 Week 2 – Around the World Crafts So much fun this week and so many great crafts this week as we finish up with week 2 of Kids Crafts from Ireland, The Netherlands, Peru, China, and India.
Kids Craft from Indonesia, New Zealand, and Afghanistan
Celebrating craft month by sharing around the world crafts for kids. These are fun kid's crafts from Indonesia, New Zealand, and Indonesia that can be made by kids of all ages.
Kids Crafts from Mexico, England, and Uruguay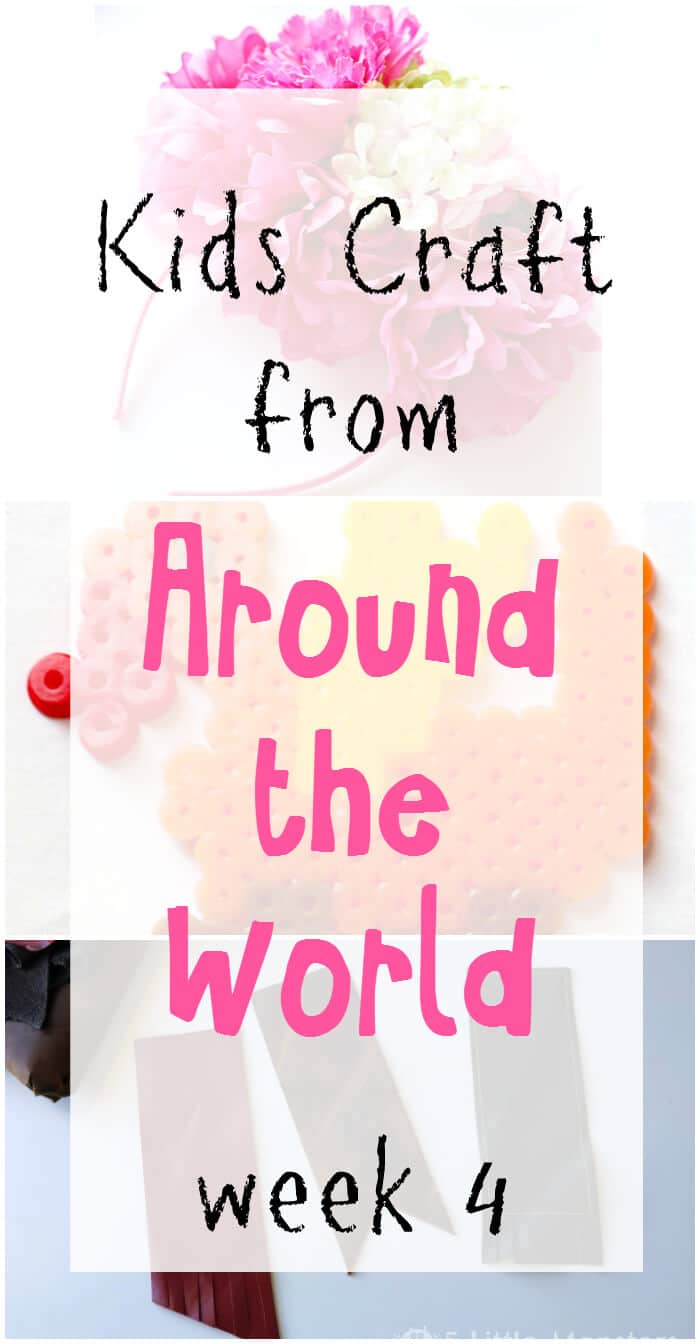 Celebrating children from all cultures with these Kids Around the World Crafts. This is week four of highlighting crafts from England, Uruguay, and Mexico.
Kids Crafts From Brazil, Native American, Japan, and France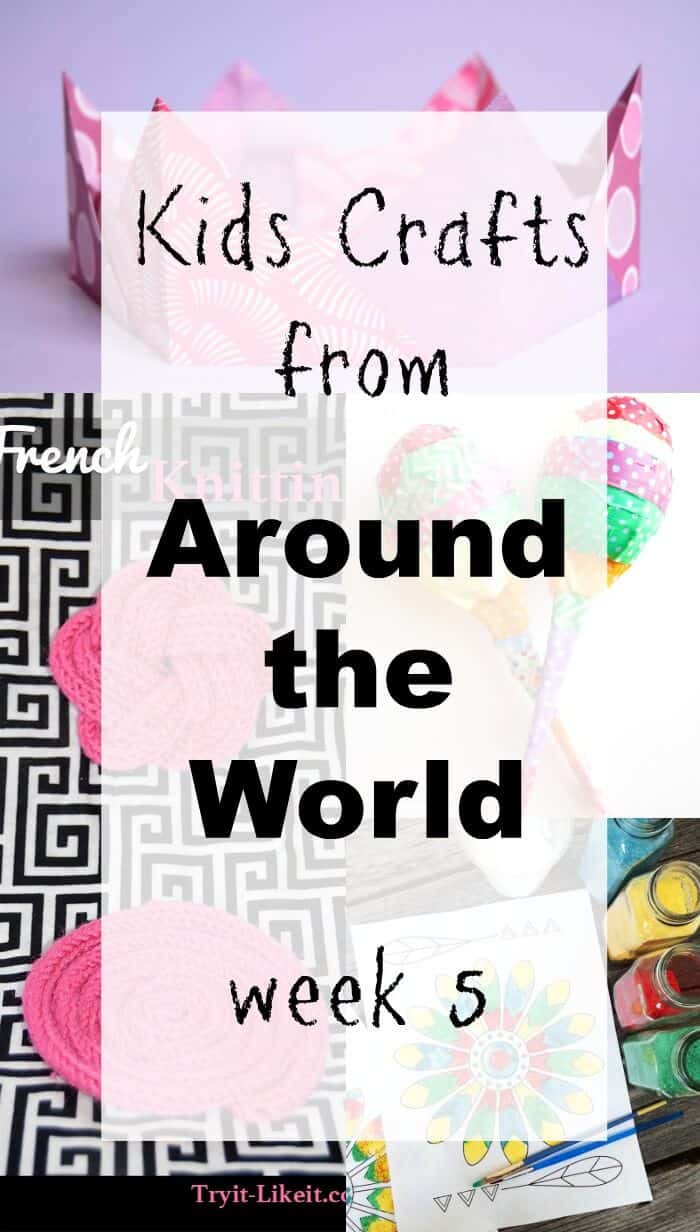 With my love of travel and seeing the world, it has been an absolute treat for me to host some incredibly talented bloggers sharing countries and traditions through kid's crafts. Here is another installment of Kids Crafts From Around the World-Week 5 including Native American, France, Latin America, and Japan.
Other Crafts For March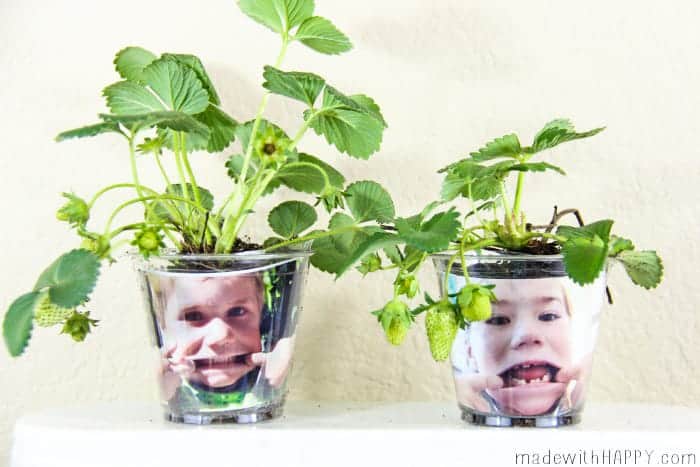 Kick-off Spring with a fun garden craft for kids by having each of them grow their own seedling starter with these Funny Face "Pots."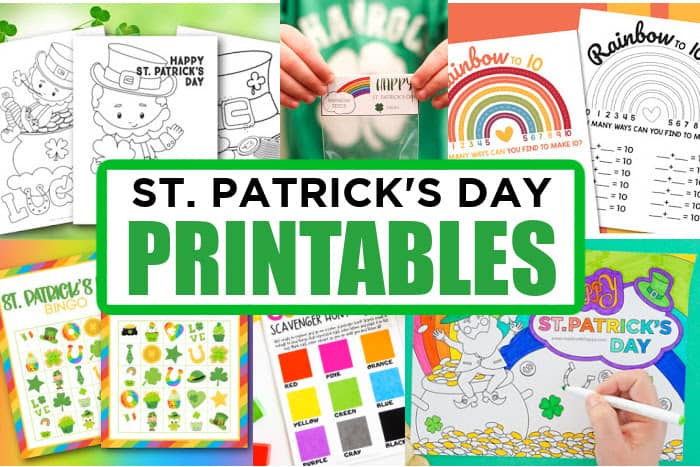 Tons of fun-free St. Patrick's Day printables. There are scavenger hunts, coloring pages, and much much more!
These St. Patricks Coloring Pages are filled with luck and all kinds of fun for the kids this St. Patty's Day.
This St. Patrick's Day Coloring Sheet is a great coloring activity for the kids during their classroom St. Patrick's Day parties or when celebrating at home.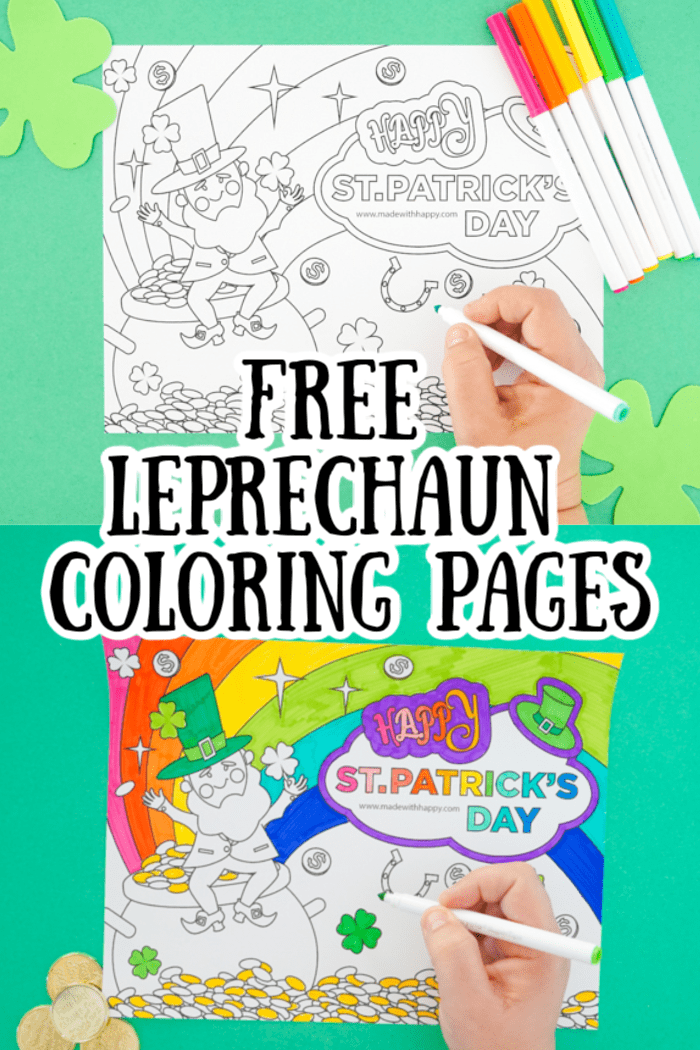 We are all about St. Patrick's day over here and this free printable Leprechaun coloring page is the perfect way for the kids to celebrate the Irish holiday.
If fun free printable leprechauns are what you are looking for, then you are in the right place. We have lots of fun St. Patty's day fun!
Fun National Days Calendar – March
March 2nd – Dr. Seuss' Birthday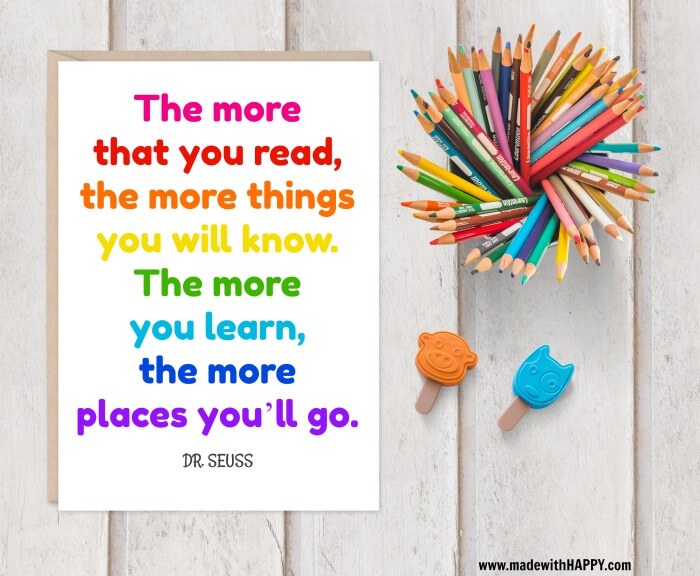 Celebrating one of our favorite authors of all time, Dr. Seuss. We have a fun and free rainbow Dr. Seuss printable. If you are looking to have a Dr. Seuss-themed party, then we have you covered.
March 19th – National TMNT Day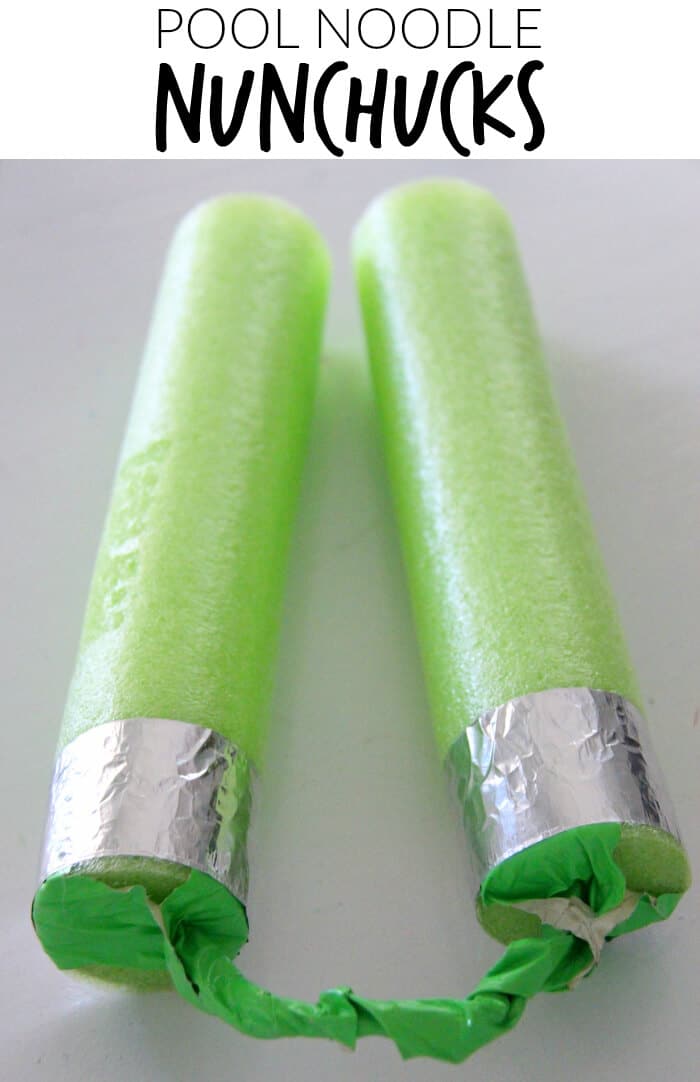 These Teenage Mutant Ninja Turtle nunchucks are all kinds of fun for kids of all ages. With just a few supplies from the dollar store, we show you how to make hours of fun for your TMNT fans.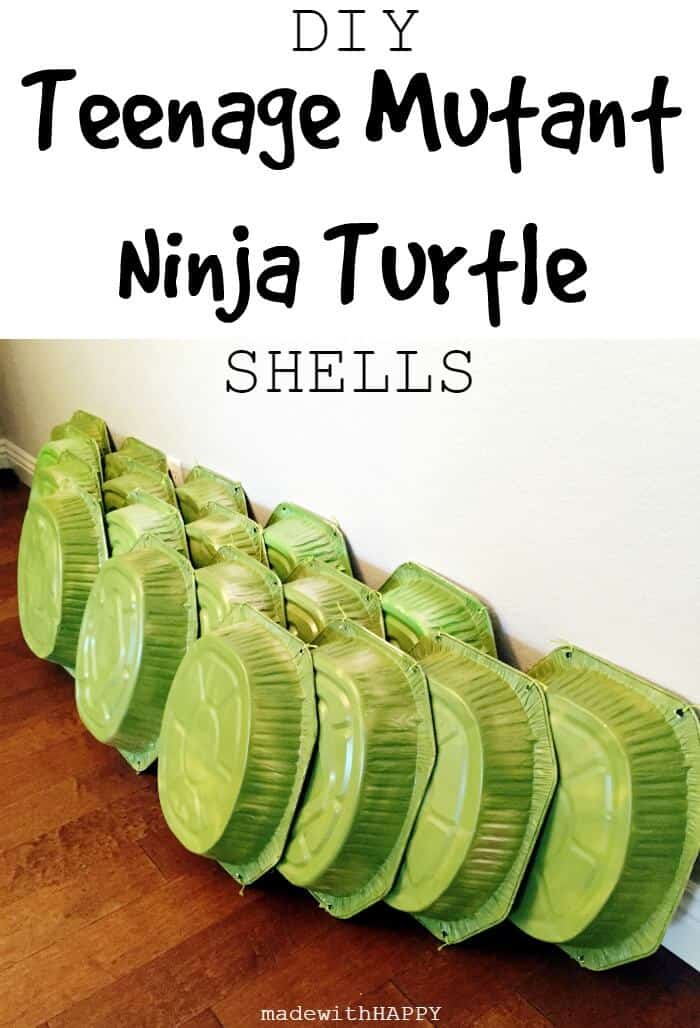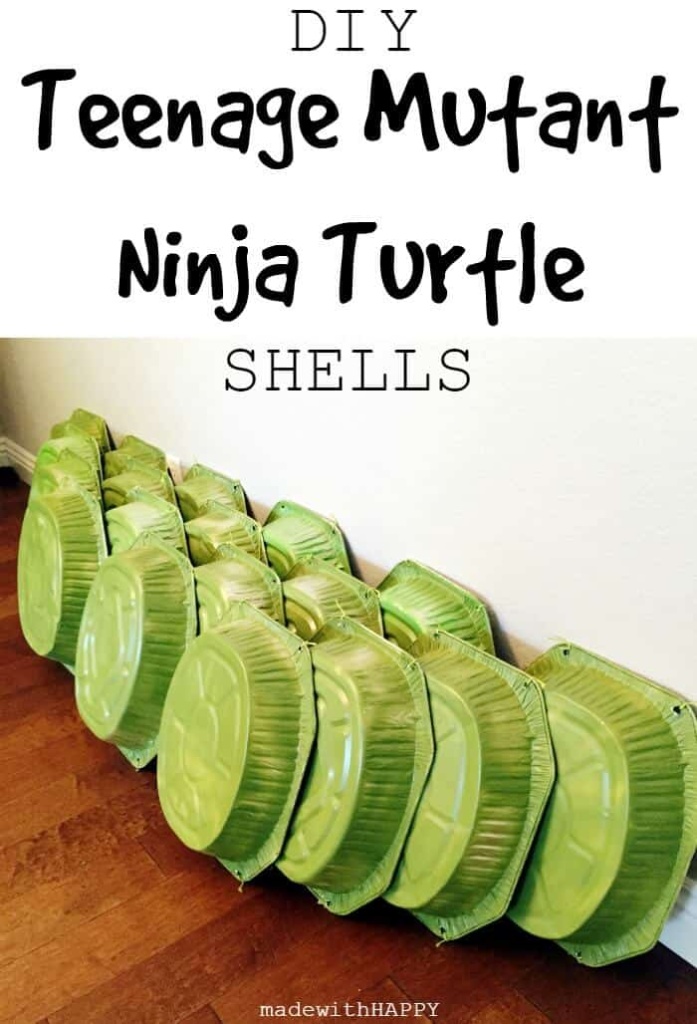 We're sharing a quick and easy DIY Teenage Mutant Ninja Turtle Shell made from simple supplies from the dollar store.
March 31st – National Crayon Day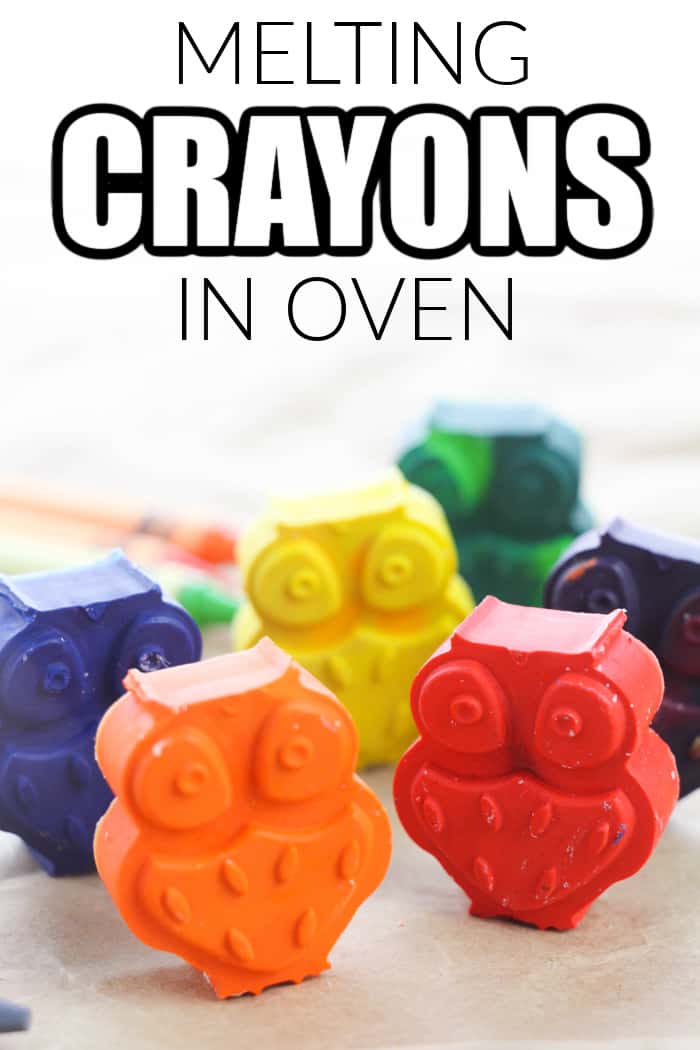 Turn that bucket of broken crayon pieces into these sweet owls' crayons. We are showing you how melted crayons in the oven turn into coloring fun.
Additional Questions
Now that you have worked through all these fun and easy crafts for kids this March, here are some questions you might have.
What are some fun things for kids?
March is a fun month for everyone as Spring is upon us and it's time to get outdoors. We have lots of fun garden crafts as well as a fun Nature Scavenger Hunt that would be great!
What are some fun Spring activities?
Spring is a great time to get outside. We love going on nature walks, getting in the garden, and having fun with flowers.
Grab Our March Crafts For Kids Book
We have put together a downloadable eBook with 14 Crafts and Printables including most crafts from this month and coloring pages.
Other Monthly Crafts You Might Enjoy
MARCH CRAFTS FOR KIDS
PIN IT TO YOUR FAVORITE BOARD ON PINTEREST!
FOLLOW MADE WITH HAPPY ON PINTEREST FOR ALL THINGS HAPPY!