Turn those left over popsicle sticks into fun and easy popsicle stick crafts. Everything from birdfeeders to popsicle stick Christmas crafts!
We've pull together some of our favorite and easy popsicle stick crafts that your kids are sure to love!
Easy kids crafts happen to be one of our favorite things to make. If you love them as much as we do, then you won't want to miss some of our other popular round up of posts of using simple crafts including: 33+ Easy Construction Paper Crafts, 21+ Flower Crafts For Kids, Paper Easter Crafts, and 15+ Rainbow Crafts For Kids.
You also do not want to miss our 101+ Fun Coloring Pages For Kids and 101+ Free Kids Printables full of Crafts & Coloring Pages.
Popsicle Stick Crafts
There's nothing we love more than being able to find uses for items that would otherwise head to the trash bin. That's part of the fun of crafting – making something cute out of nothing! One item we love to repurpose is ice cream sticks (or popsicle sticks. We are equally opportunity frozen treat consumers!). These simple little sticks can be used for all kinds of DIY popsicle stick crafts kids will love.
We love popsicle stick crafts for kids because they can be used any time of year and adapted to all the various seasons and holidays that make us HAPPY. Most of our art projects that use popsicle sticks are super easy and require no fancy materials, just basic craft supplies. If you don't happen to have ice cream or popsicle sticks, you can find similar flat wooden sticks of various shapes and sizes in any craft store.
Additionally, you'll want to have colorful paints on hand, pipe cleaners, glitter, buttons, cotton balls, and of course plenty of glue. Once you start creating kids crafts with popsicle sticks, you'll start to think of even more possibilities.
Seasonal Popsicle Stick Crafts
Popsicle sticks are great crafting supplies to have on hand throughout the year. They are so versatile, inexpensive, and easy to find. At Christmastime, they can be used to create a sweet, personalized Christmas ornament, they can be glued in a triangular shape and made into a rustic, DIY Christmas tree, and be used for many other Christmas crafts like snowflakes and stars.
When the crocuses, daffodils, and tulips begin to bloom, use popsicle sticks to create your own flower garden. When painted green, they make sturdy stems for any kind of flower. Paint your sticks brown and you've got fun little tree trunks. For another great spring craft idea, use popsicle sticks as the spine of a beautiful butterfly. You can use something simple like construction paper to fashion its wings or get creative with bending pipe cleaners into wings.
During summer, popsicle sticks can easily be turned into patriotic flags. Just be sure you have enough red, white, and blue paint! These make for fun a Memorial Day craft or to be used as an easy 4th of July party craft. Another fun summer popsicle stick craft is to actually turn them back into popsicles. Cut out construction paper into the shape of your favorite popsicle and decorate with markers, stickers or whatever you have on hand.
When the weather grows colder and the days once again grow shorter, break out the craft supplies to create all your favorite autumn symbols. Popsicle sticks can be used to make spooky ghosts, wicked witch brooms, or even the veins of a lovely autumn leave. Skip the hand turkeys this year and splay colorful popsicle sticks as the turkey tail feathers.
Create Your Own Designs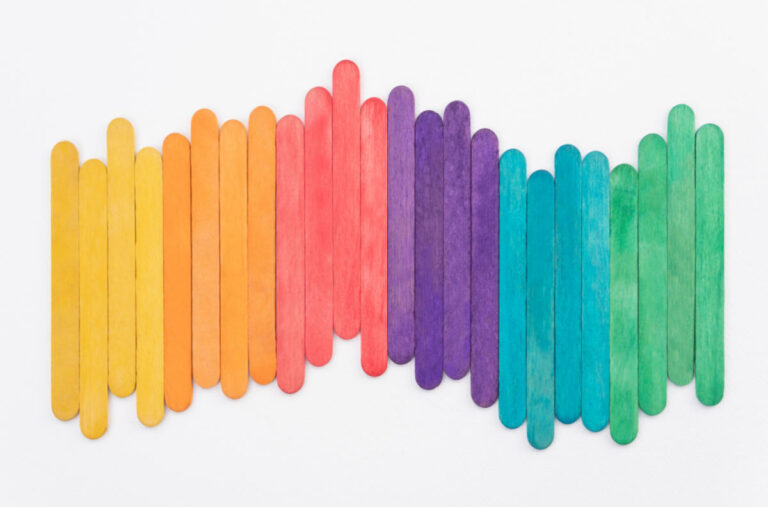 Part of the fun of working with popsicle sticks is letting kids create freely. Instead of telling them what to make and how to make it, let them explore and design on their own. With the right supplies available to them, they can often surprise with how clever and resourceful they are. Encourage them to be crazy and think outside the box and see what they come up with!
Here are some of the fun crafts that I think you will love!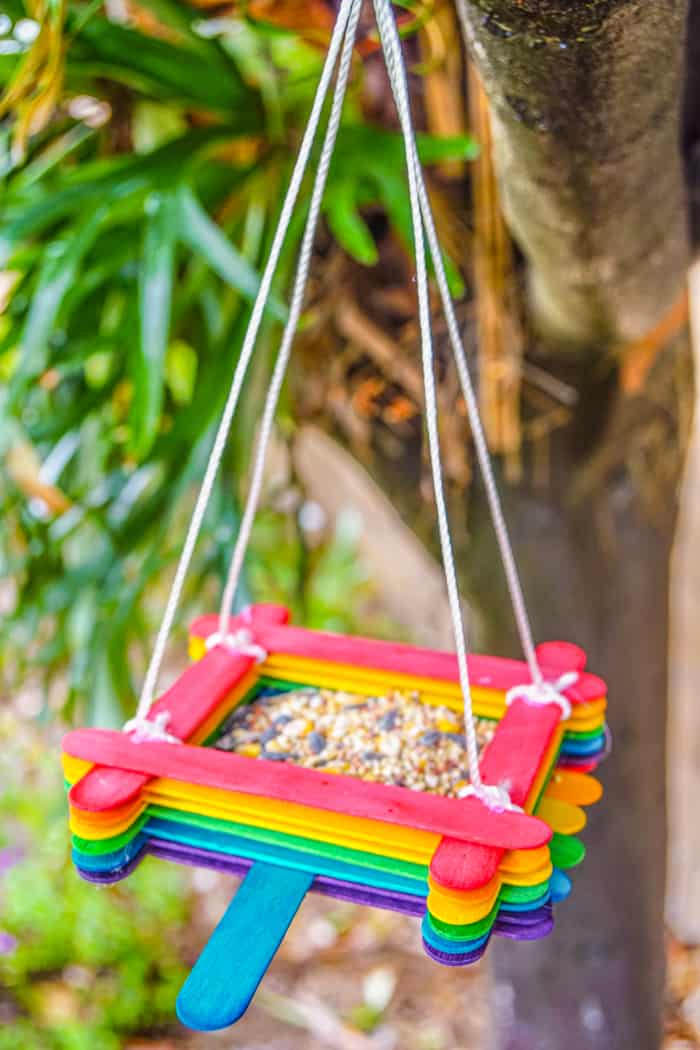 This is one of the most popular popsicle stick crafts we have. We love that you can make this bird feeder throughout the year, and the kids absolutely adore watching their creations hanging in the yard.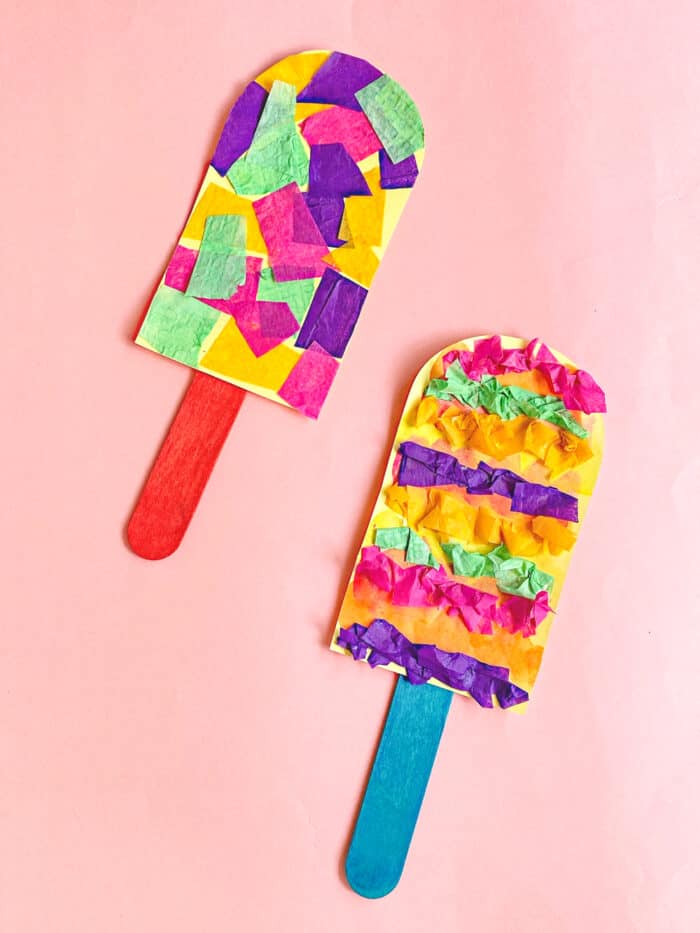 This craft puts the popsicle in popsicle sticks. 🙂 This sweet ice cream popsicle is a fun Summer craft for the kids where they turn their popsicle sticks into a full Popsicle craft
This is a great craft for those bat lovers. Of course it is also a great Halloween craft. Anything that gets kids excited about reading and making is good in my book.
This is another fun Summer kids craft. Watermelon makes everyone happy, and a watermelon with popsicle stick is always fun.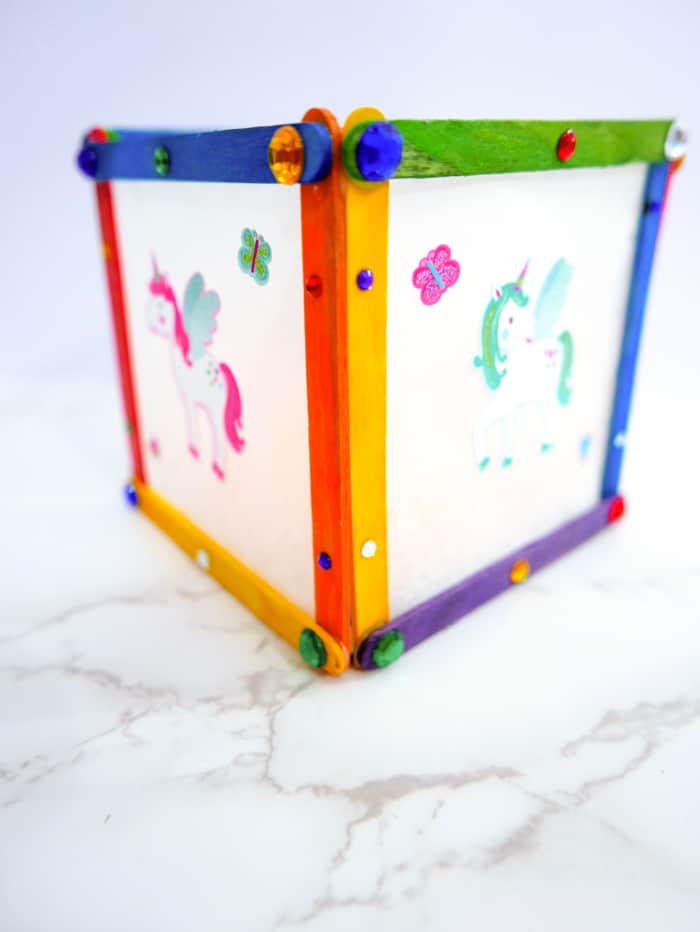 This is a fun craft to make throughout the year. The best thing about this craft is that it does not only have to be about unicorns. Your child can decorate their popsicle stick night light based on their favorite things.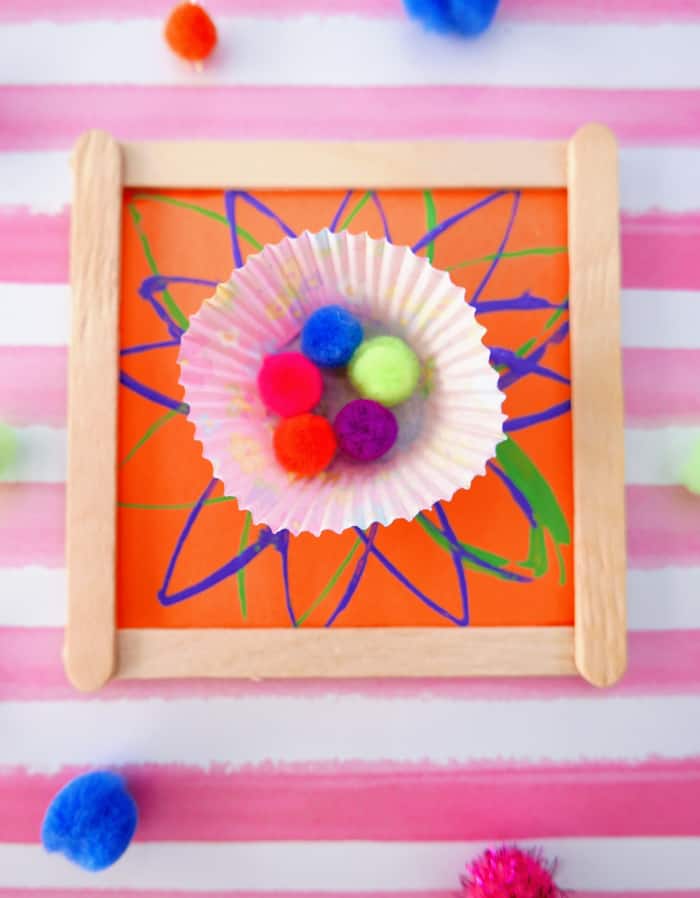 We are going abstract with this fun flower and using some fun craft supplies to create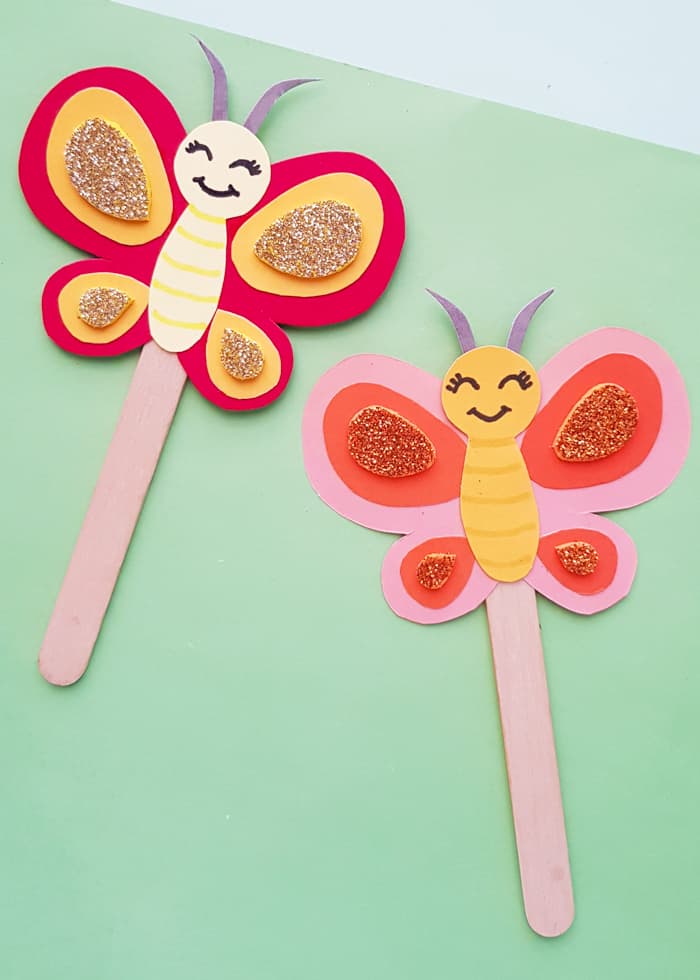 We love turning our cutie craft sticks into fun and colorful butterfly puppets or bookmarks.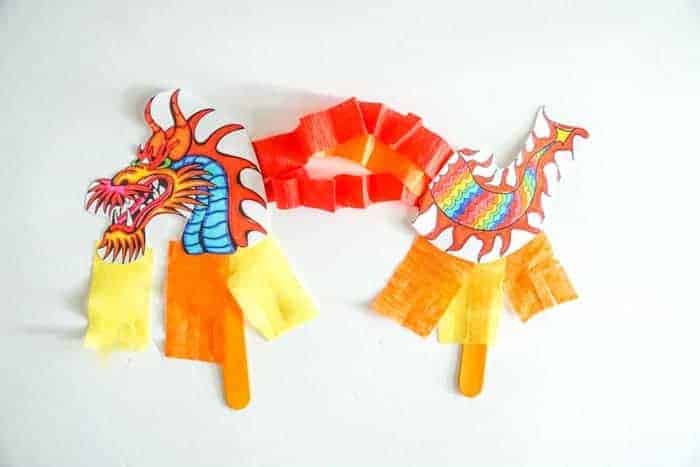 Our Chinese dragon puppet is one of the most fun kids crafts you can make. Head over to the post and create one for yourself.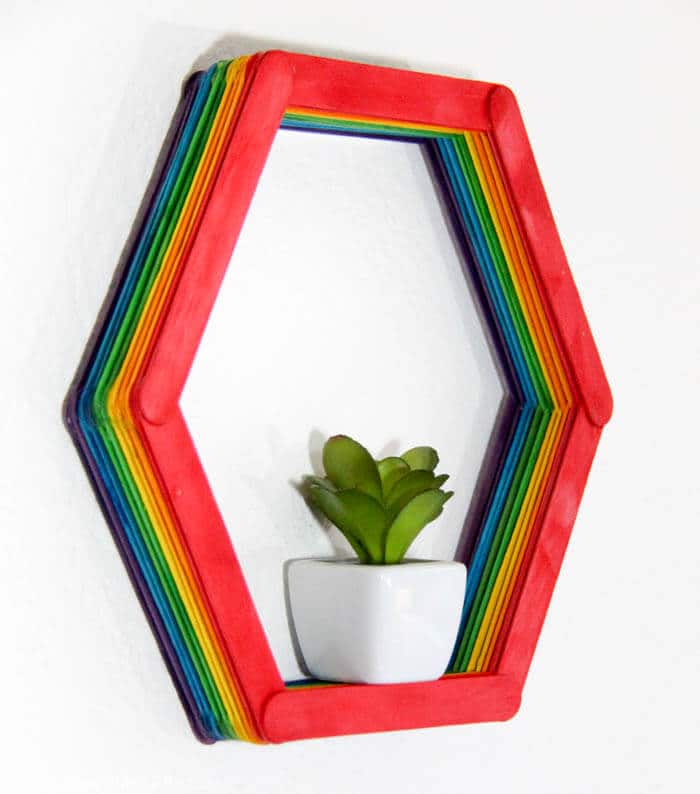 Crafts can be functional too. We are showing you how to turn those popsicle sticks into a fun shelf that your child can hang in their room.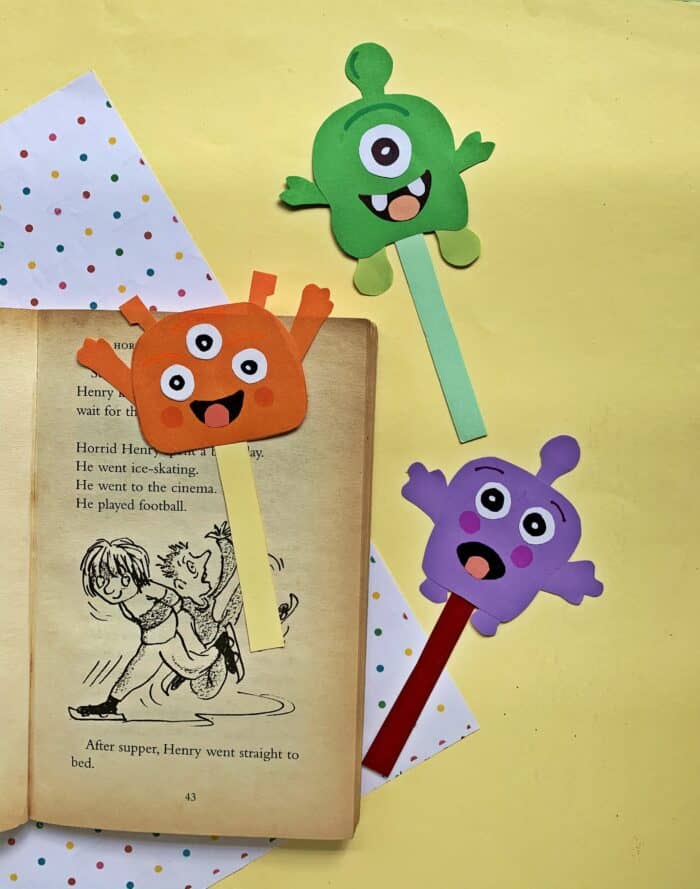 We love these adorable "aliens on a stick." This easy craft for toddlers and preschoolers is a great beginner craft for kids. We show you exactly how to make these sweet aliens. Once you've got your monster colored and ready to go, simply attach it to the top of the popsicle stick and watch them come to life. Create silly voices for them and put on a play. Or simply use them as a bookmark.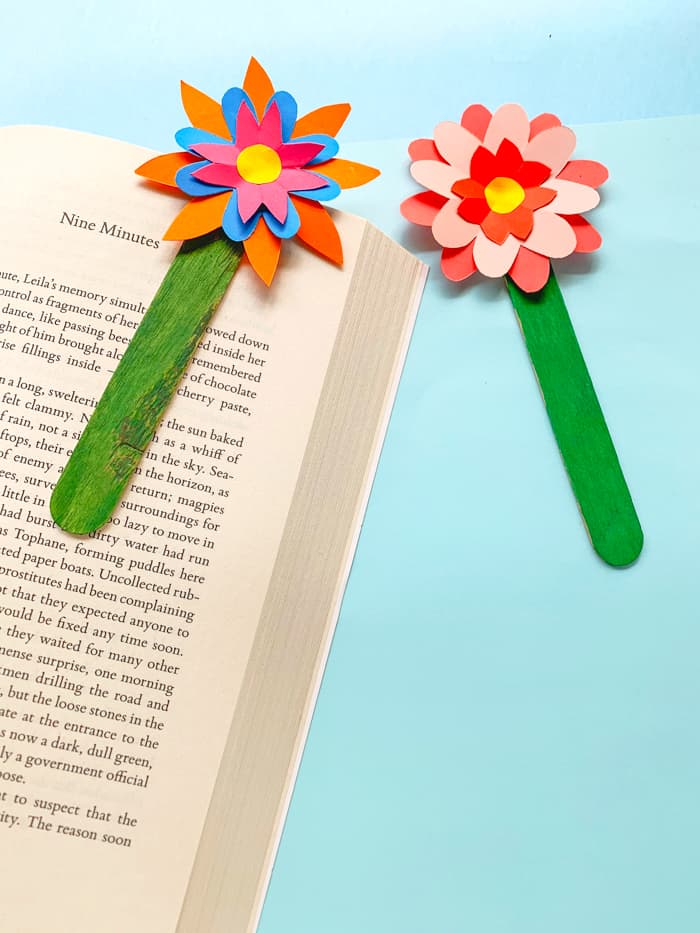 Flowers always make everyone smile. Turning them into sweet bookmarks can ensure that they will making you smile throughout your book.
Turkey Puppet
No "Fowl" play with this cutie patootie turkey. 🙂 Grab the free template and turn up the cuteness this Thanksgiving.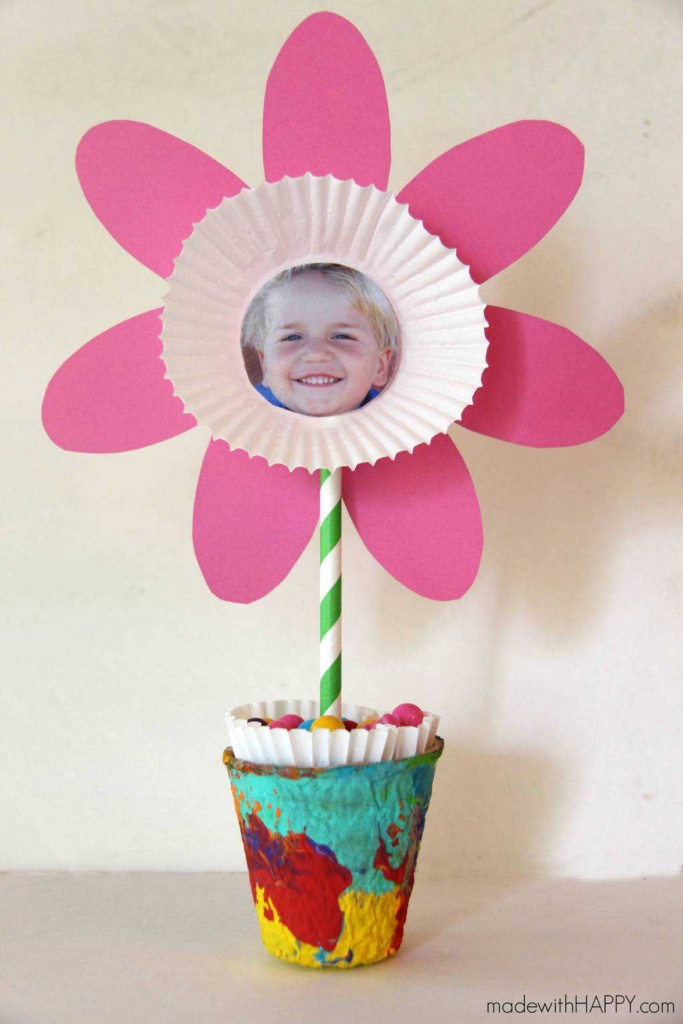 Another really cute flower craft that can be made with a craft stick or straw and is sure to make any Mom smile.
We can't get over how stinking cute this puppy made from sticks is.
This adorable little tractor is another sweet craft for kiddos who love all things cars, trucks, and transport. Simply color the popsicle sticks, line them up and glue together. Then add the cab with perpendicular sticks and the button wheels. If you have kids who love animals, we've got popsicle stick crafts for them too. No matter their interest, you'll find something here to peak their curiosity.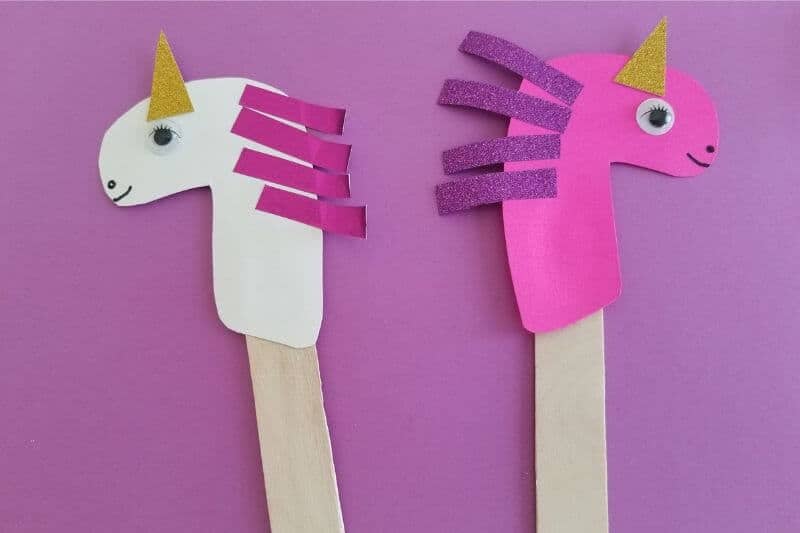 We are obsessed with all things unicorn and these little cuties are no different.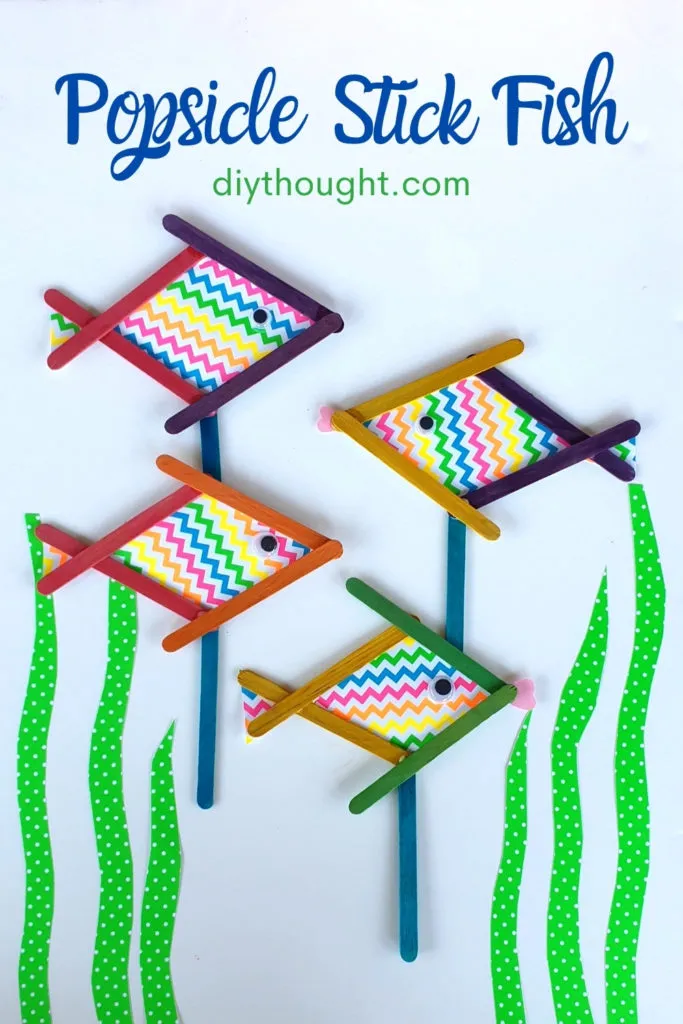 These fish are colorful and fun and all kinds of fun.
We also love making unique picture frames with colorful popsicle sticks. This easy peasy craft requires paint, glue, craft popsicles and adorable photos. (We're sure you have a few!) They make great gifts for grandparents, aunts and uncles, teachers, Mother's or Father's day or any other time you just want to spread HAPPY.
There is something so cute and sweet about this popsicle stick bee. If you have a bee obsessed kid, then this is a great craft for them.
Oh man, I will walrus love this fun craft.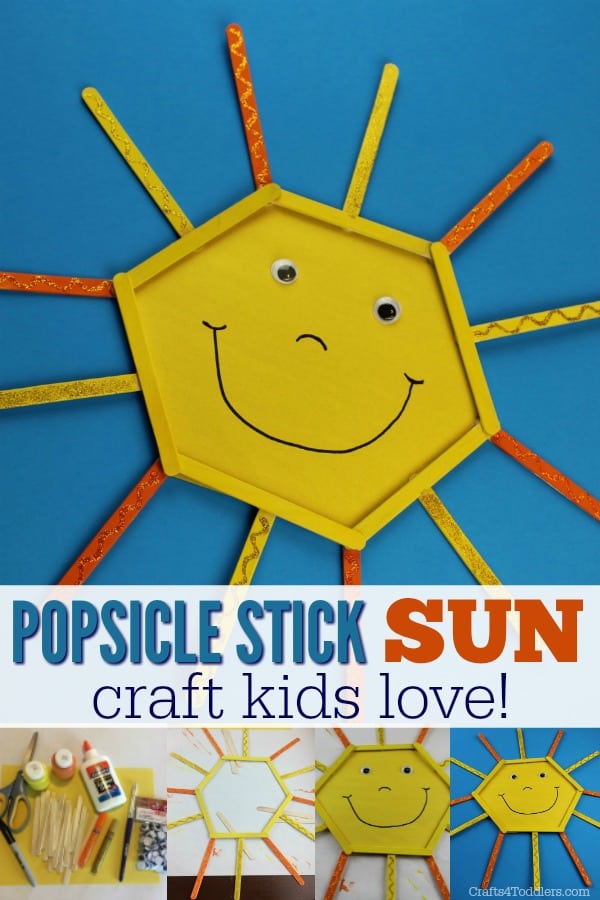 This sun is sure to make everyone smile.
Another function craft using popsicle sticks. I know I would love to get this cute napkin holder.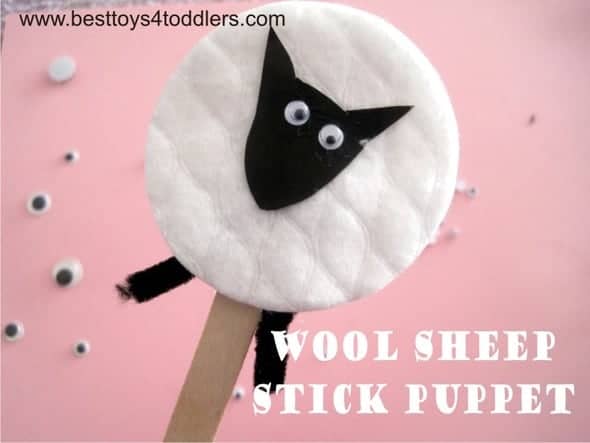 What do you call a sheep covered in chocolate? Candy Baaaa 🙂 This is a fun wooly craft.
We are also very obsessed with rainbows and this cute craft is giving us all kinds of colorful feels.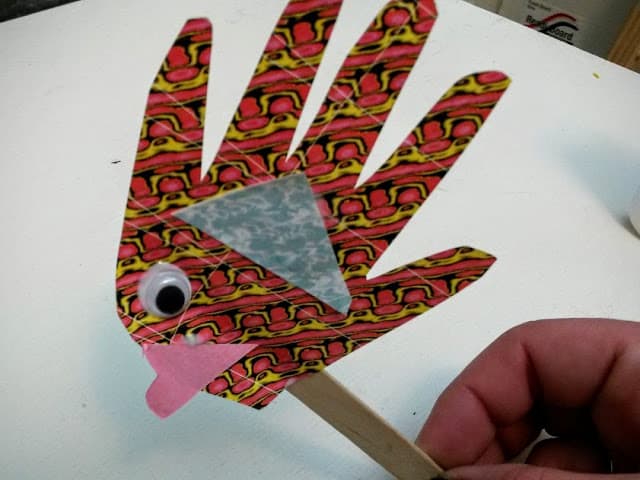 Turn your hand into a fun puppet with all kinds of creativity and fun.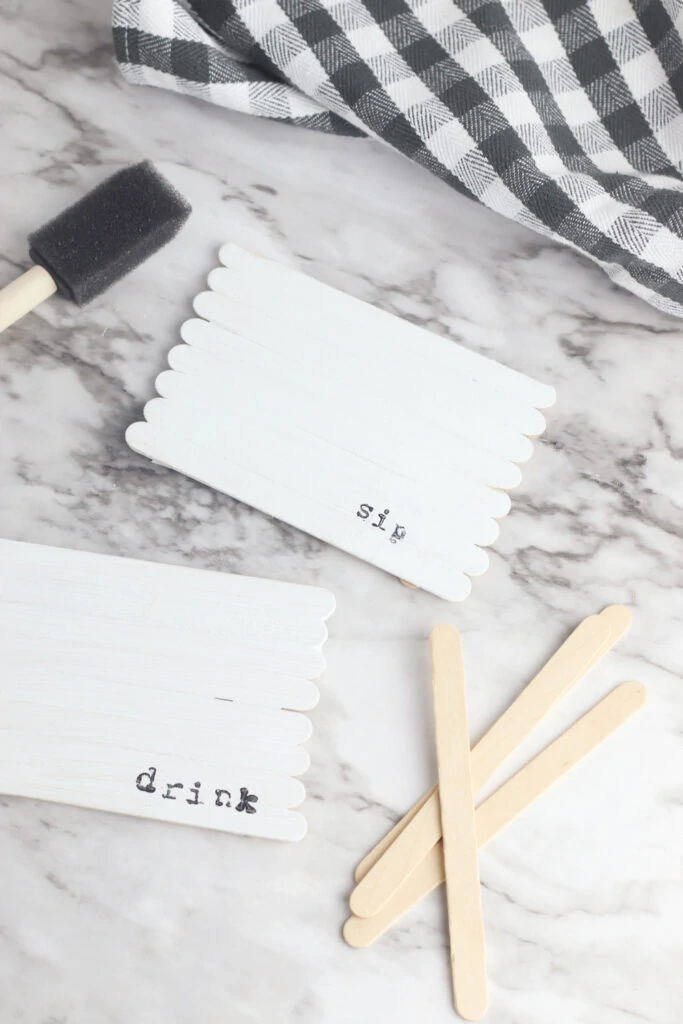 One last functional craft where they are turning craft sticks into a cute set of coasters.
We hope you enjoy all these popsicle stick crafts as much as we do.
Happy Crafting!
Other Kids Crafts You'll Love
CONNECT WITH MADE WITH HAPPY!
Be sure to follow me on social media, so you never miss a post!
Facebook | Twitter | Youtube | Pinterest | Instagram
Looking for crafts to keep your child busy? Sign up for my 5 Ridiculous HAPPY Activities in under 30 minutes for your kids delivered direct to your inbox!
Find and shop my favorite products in my Amazon storefront here!
EASY POPSICLE STICK CRAFTS
PIN IT TO YOUR DIY BOARD ON PINTEREST!
FOLLOW MADE WITH HAPPY ON PINTEREST FOR ALL THINGS HAPPY!