Check out these easy toilet paper roll crafts for kids. They are all super cute and super easy and only use a few supplies you already have.
These toilet paper crafts for kids are full of fun craft ideas that are full of all kinds of HAPPY. From rocket ships to ladybugs, there are lots of different cardboard tube crafts that the kids will love.
Using toilet paper tubes is perfect for kids' crafts. Upcycle those toilet paper rolls after their first use and create some really cute learning activities and fun. They are a great way to bring a fun idea to life.
Don't miss all our fun DIY projects and easy kids' crafts in our 101+ Crafts For Kids Post.
Easy Kids Crafts
Looking for an easy craft that is cute, affordable, fun to make, and eco-friendly? Easy toilet paper roll crafts for kids check all the boxes. (Plus, they're awesome at stretching kids' creativity!)
Toilet paper rolls are always available and can be used in so many different ways. Toilet rolls can be dressed up with paints, construction paper, or any decals you have on hand.
These perfect cylinders are any crafter's dream. We're celebrating this understated essential with fun ideas and useful crafts kids will love.
Toilet roll crafts for kids will keep them engaged for hours. We've got craft ideas for big kids, little kids, and even moms who can't resist a fun craft. These crafts are an easy way to fill up the time on the next rainy day or summer break.
Cardboard Tube Crafts
We have plenty of designs and examples to please all kinds of interests from flowers to animals to rockets! Your kids will find something they'll want to create. With a little help, browse all our ideas and choose the projects your kids will find most interesting.
Animal lovers will love watching boring, brown cardboard tubes transform into beautiful paper roll butterflies, birds, bunnies, or whatever other animal they can imagine. The cardboard tubes in paper rolls are perfect for all kinds of super fun animal crafts.
Most kids love any and all kinds of animal learning activities. We love activities that get kids busy creating and stretching their imaginations. Toilet paper rolls can be used as the body of most animals. Keep some cotton balls and googly eyes on hand to turn them into sheep or bunnies or even adorable dogs.
For a fun project that could last several days, see how many crafts you can create around a certain theme. Anything from a favorite movie or book to a favorite holiday. Toilet paper rolls are perfect for honoring the Star Wars movies. They can easily be formed into lightsabers! Next time you watch your favorite movie, ask your kids to come up with some fun projects and watch the great ideas they come up with.
Spark Your Kids Creativity
Once you've started working on all these unique projects, challenge your kiddos to think of even more ingenious uses for toilet rolls. After they see a few possibilities, they'll start to think of their own original creations. Nothing sparks creativity by looking through everyday materials headed for the trash.
In fact, an awesome way to keep kids engaged and nurture their creativity is to challenge them to make something totally unusual. Give them a few supplies headed for the trash (like cardboard boxes, old clothes, or plastic bottles) and see what kids can create!
These creativity challenges force kids to think about everyday items in a new way. Just be sure to also include some standard crafting supplies. Colored paper, markers, glue and scissors, pom poms, glitter, and anything else you have laying around will add extra sparkle.
Experiment with toilet rolls by cutting them in half. They can become hills or ramps or even cardboard canoes! They also make the perfect circle tracers. Circles can be difficult for some little fingers. But not if you stand a toilet roll on its end and trace around the outside.
All About Toilet Paper Rolls
Some estimates put the number of empty toilet paper rolls discarded each year at close to 17 billion – enough to fill the Empire State Building twice! Yikes! Our crafts with empty rolls won't save them all but every little bit helps.
Share these tp rolls numbers with your kids and see if they can come up with even more ways to reduce, reuse and recycle. Consider donating these and other craft supplies to local schools, YMCAs, or Boys and Girls Clubs that might run arts programming in your community.
And don't forget to keep a collection of paper towel rolls. Together with toilet paper rolls, they can be used in many different crafts. Use them to create marble runs, musical instruments, or even paper robots.
Toilet rolls have nearly infinite uses. Most projects don't require anything more than your basic craft supplies. They can easily be decorated and painted. Let your imagination take over and see what crafts you can come up with!
Cute Toilet Paper Roll Crafts
by Made with Happy
Have some fiesta fun with these pinatas. They make these toilet paper tube crafts into a party favor. They can be made in different colors and themes.
Budding scientists can create these brilliantly creative binoculars and pretend they are on safari studying wild animals. (Hint: you could make the animals out of some toilet rolls too!)
by Made with Happy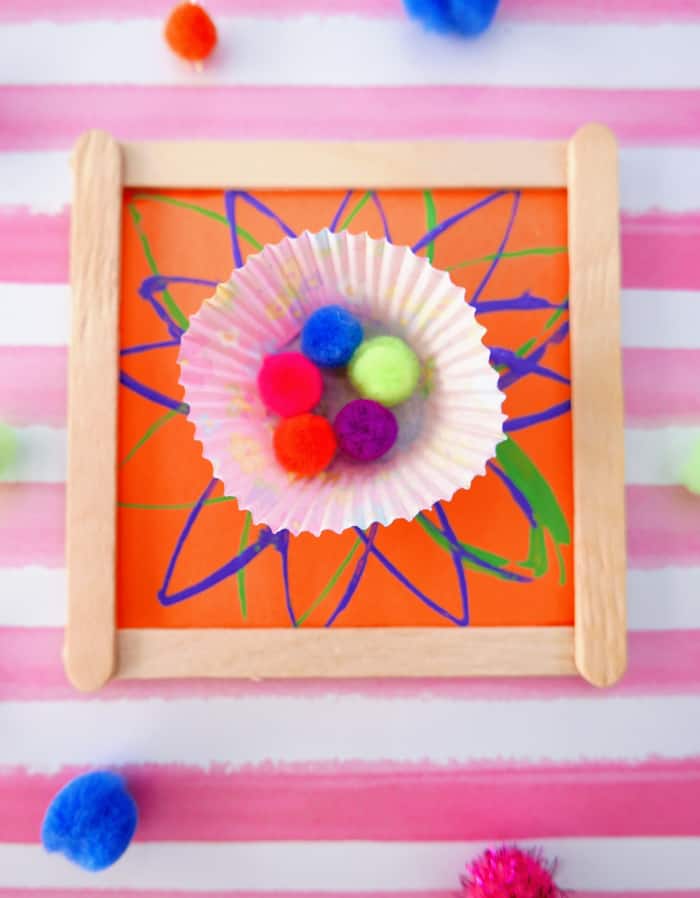 Turn those cardboard rolls into stampers to create this fun and abstract flower simple craft.
by Grace Giggles and Naptime
These create crafts are full of color and fun and the perfect way to let the kids creativity run wild.
by Attachment Mummy
For more kids' fun, try a toilet paper roll bird feeder. A little peanut butter and birdseed make fun toilet paper roll crafts. These creations are perfect for kids who love to be outdoors. Try making a few and hang them throughout the yard. Once the birds spread the word, more chirping birds will come flocking.
by Emma Owl
For kiddos who love nature, we've got adorable succulents. These super easy cactuses are great for a spring or summer craft. All you need is some paint and cut-out hearts. We'll walk you through this super cute craft step by step.
by Kids Activities Blog
Gotham City has nothing on the fun cities you can build like this one. So much fun!
by Mom Brite
Who doesn't love a sweet minion? These are a great craft for the despicable me fans.
by Two Kids and a Coupon
Space lovers will think these easy toilet paper roll rockets are out of this world. They can use them to create a whole space scene and blast off to fun. Pull together some Styrofoam ball planets and get some start stickers to light up a space scene.
by Team Cartwright
Great craft for the budding doctor in the house. This unique craft is a little project that is sure to keep their ear to the heart.
by The Boondocks Blog
This a is a fun craft that is great for Valentines Day or all year long!
by Simple Everyday Mom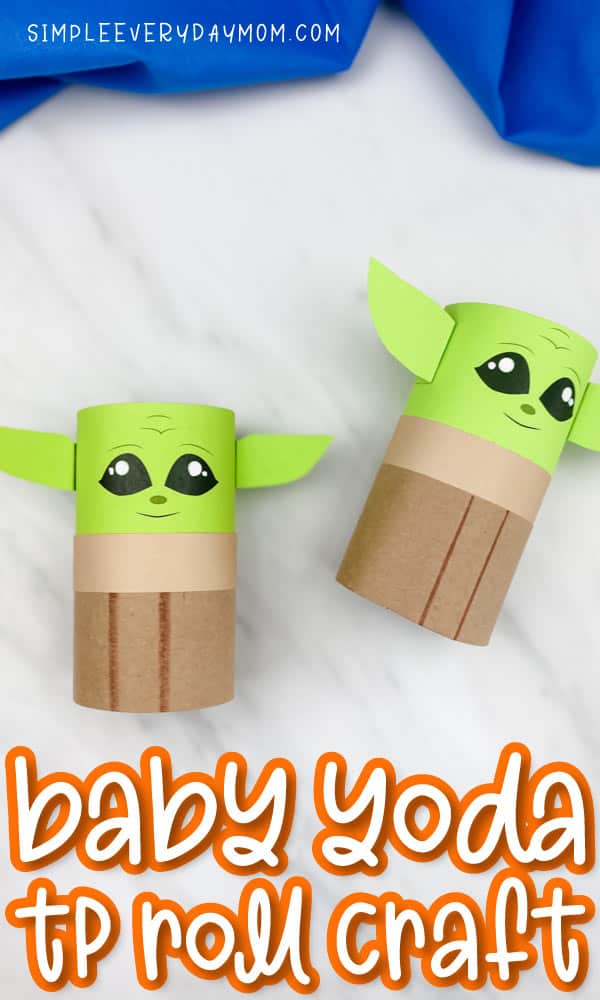 This star wars craft is so much fun and would go great alongside our paper plate baby yoda.
by Red Ted Art
Make every little girl and little boy's dreams come true with this fun castle made of toilet paper rolls.
Toilet Paper Roll Crafts Animals
Make some paper-roll animals with just a few simple supplies.
by Made with Happy
This sweet toilet paper ladybug is all kinds of cute and fun.
by Easy Peasy and Fun
This unicorn is so much fun. Full of color and sparkle, the best part of crafting.
by Mums Creative Cabinet
Turn that storybook to life with these cute piggies.
by The Inspiration Edit
What time is it when a hippopotamus sits on your hat? Time to get a new hat! This hippo is all kinds of cute.
by DIY Thought
Young children are sure to love these elephants. They are fun creations that your kids are sure to love.
by Drugstore Divas
These are cute little turkey table toppers that are sure to make your Thanksgiving that much cuter.
Other Supply Crafts You'll Enjoy
CONNECT WITH MADE WITH HAPPY!
Be sure to follow me on social media, so you never miss a post!
Facebook | Twitter | Youtube | Pinterest | Instagram
Looking for crafts to keep your child busy? Sign up for my 5 Ridiculous HAPPY Activities in under 30 minutes for your kids delivered directly to your inbox!
Find and shop my favorite products in my Amazon storefront here!
TOILET PAPER ROLL CRAFTS FOR KIDS
PIN IT TO YOUR DIY BOARD ON PINTEREST!
FOLLOW MADE WITH HAPPY ON PINTEREST FOR ALL THINGS HAPPY!