There is something so creative and fun about a stack of colored paper and making all kinds of easy construction paper crafts for kids!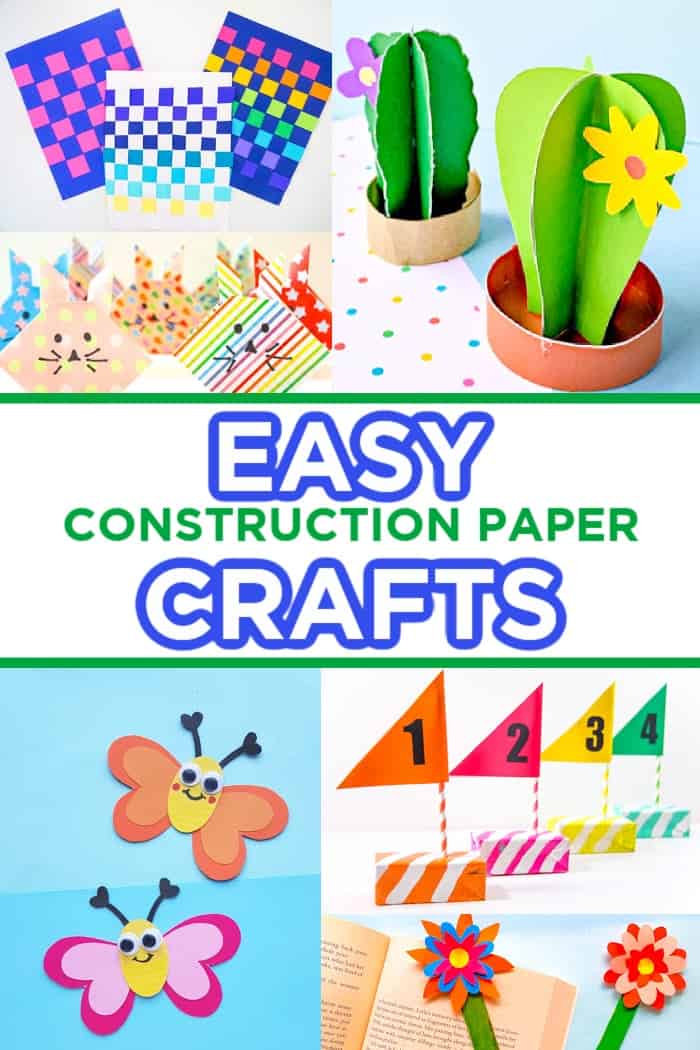 These easy construction paper crafts are all kinds of fun for kids of all ages!
Paper crafts are some of our absolute favorite crafts to make with kids. You will not want to miss some of our season paper crafts including Paper Easter Crafts, Paper Valentines Crafts, and Mother's Day and Father's Day Paper Crafts.
You also do not want to miss our 101+ Fun Coloring Pages For Kids, 101+ Free Kids Printables, and 101+ Crafts for Kids full of Crafts & Coloring Pages.
Easy Crafts For Kids
Keeping kid's crafts quick and easy is key. Many of my teacher friends have said that a child's attention span is typically around a minute per year of their age. If they are 8 years old, then their attention span is around 8 minutes.
This is why we tend to keep our easy crafts for kids to 30 minutes or less. Create and have fun, but don't lose steam!
Some of our other easy crafts for kids that you will not want to miss in addition to our easy construction paper crafts are
Construction Paper
What is easier and cheaper than pulling out a stack of colorful construction paper for the kids to craft with? Nothing!
But we know what you're thinking, "yes, that is easy but it's also kinda boring. My kids will claim they are done faster than I can grab the bonbons." Not today, friends! We have a ton of construction paper crafts for kids to keep them engaged and HAPPY for hours —so you can enjoy those bonbons (or just a few minutes to yourself)!
Not only is crafting with construction paper easy and affordable, but it's also super versatile. Most of these ideas can be adapted to any season or holiday. Whether you're looking for seasonal symbols like leaves, flowers, or snowflakes or holiday-themed designs like bunnies (Easter), reindeer (Christmas), black cats (Halloween), or paper shamrocks (St. Patrick's Day), this is definitely a post you want to bookmark and visit again and again throughout the year.
Kids Crafts with Paper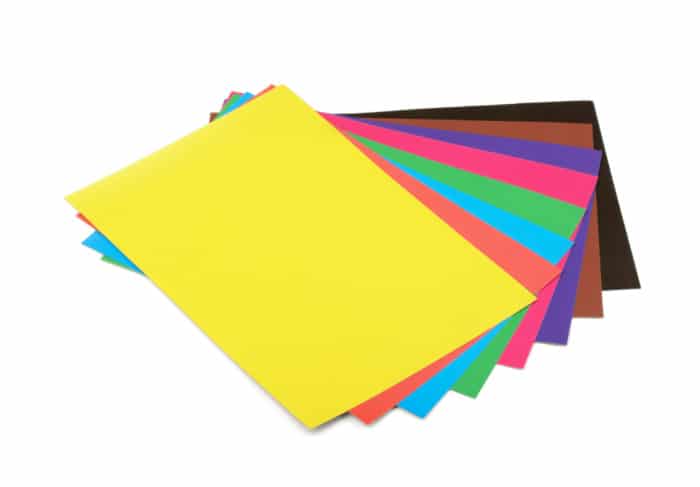 Most of our easy construction paper crafts require just a few, simple supplies like a good pair of scissors, paper glue, and markers. The basic crafting supplies will suffice for our easiest construction paper projects. But it's always great to keep other common crafting supplies on hand to expand into more creative craft ideas.
We've got a few here in our easy construction paper crafts that require some additional supplies. We try to keep some of these go-to supplies on hand for fun and easy crafts: paper plates, cereal boxes, pipe cleaners, and egg cartons. These everyday products provide endless crafting possibilities!
Crafting For Kids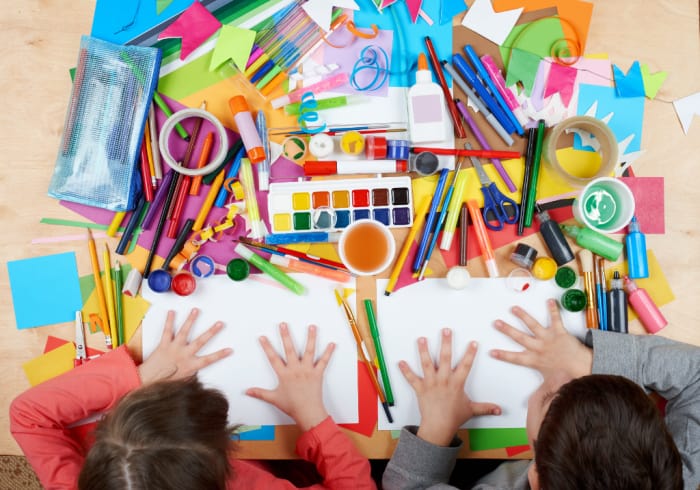 Using paper to create crafts is a great way to help improve kids' fine motor skills and to boost their creative thinking. Many of these construction paper crafts require cutting various shapes, folding paper, or lining up layers of paper. Each of these skills is important for kids to practice improving handwriting in addition to practical skills like buttoning and zipping clothes.
The best part about our fun paper crafts is that you can't mess them up. Or, even if your kids don't exactly follow directions, they can work on their problem-solving skills to fix their mistakes!
Don't be afraid to take our ideas and try something new! No matter how perfectly or imperfectly your creations turn out, they will always be special because they are homemade. At MWH we happen to know that happiness is homemade! So grab the construction paper and get ready to create!
Fun with Paper
For your competitive kids or those that like a little extra incentive, try holding a contest where kids have to add to our designs to make them bigger, better, or just different. Decide who has come up with the most creative or useful adaptation and give them a prize. You could also turn some of these crafts into a fun group project (this is great for willful kids who may not love cutting or glue or some other aspect required here).
Simple paper crafts are some of our favorites. They are so versatile, easy enough for the littles to participate but interesting enough for your bigger kids to stay interested as well. Like all our MWH crafts, we've got easy-to-follow instructions and pictures to help you at every step of the way. You can keep them super low-key with little supervision or you can turn them into more elaborate or educational projects.
Construction paper crafts are especially relevant when trying to teach kids about being environmentally conscious citizens. Because paper is wide and relatively easy to recycle, you can talk to them about the importance of the three Rs – reduce, reuse, recycle. When they find all different sizes and shapes of scrap paper, challenge them to think about how they might reuse them or how they could cut shapes to reduce the number of scraps.
Whether you want to create an easy and colorful rainbow craft, an adorable paper puppy, or need inspiration for decorations for a themed kid party, we've got a construction papercraft! We have tons of ideas to keep you busy all year long. Our easy construction paper crafts are all about making you and your loved ones HAPPY (our signature specialty)!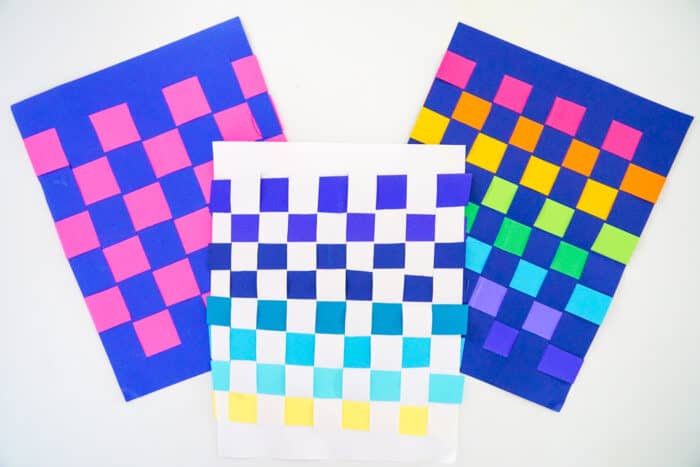 This is truly one of the easiest and most fun construction paper crafts imaginable. You simply need some paper and scissors and you are on your way!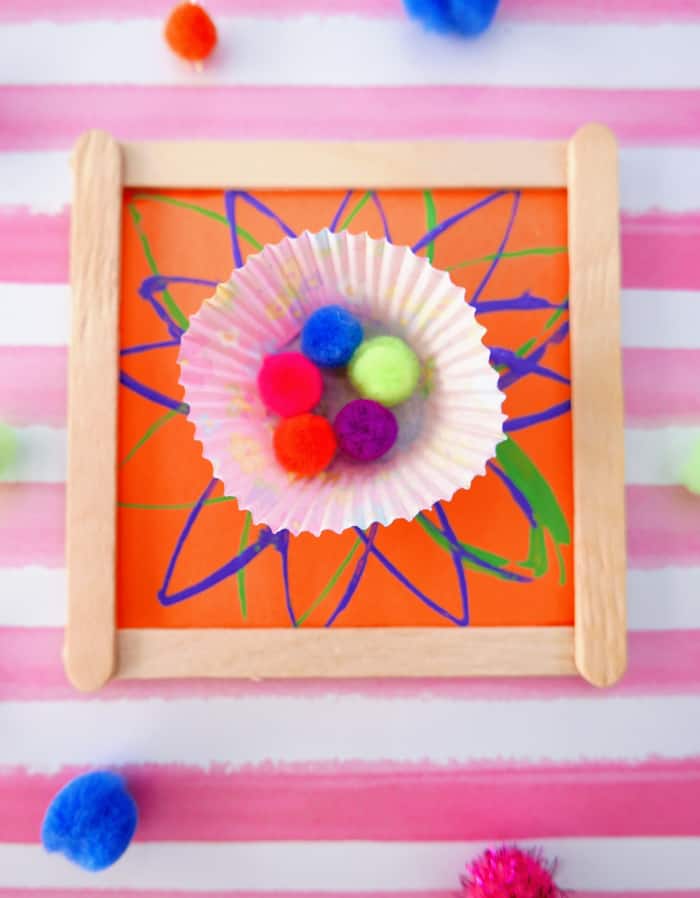 This is a fun abstract art project that your kids can do with construction paper and toilet paper rolls. Two supplies you may already have on hand.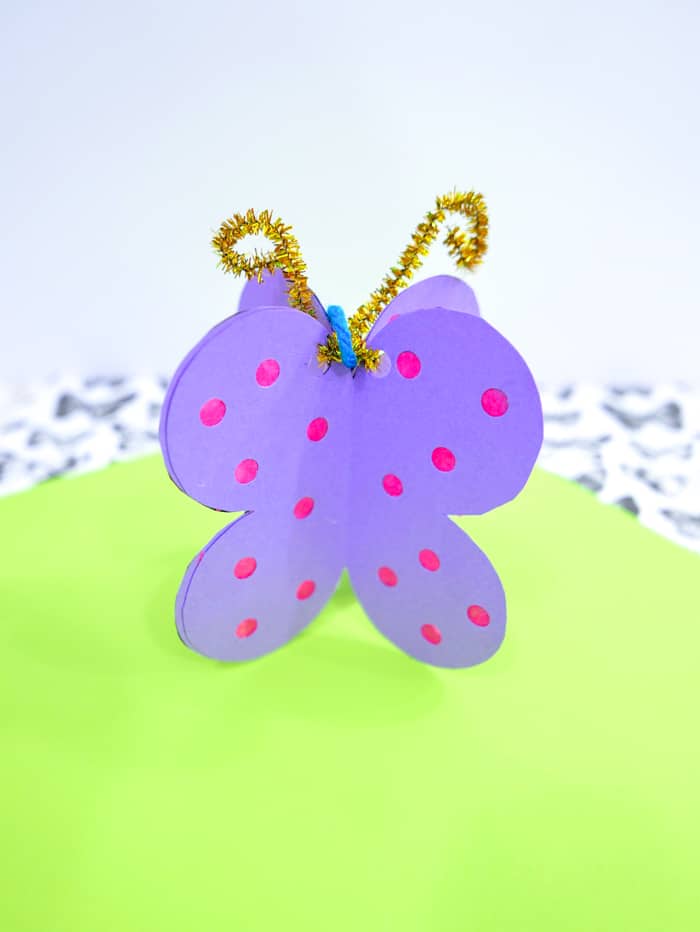 The will love this 3D Flying Paper Butterfly. Takes a simple paper butterfly and brings it to life.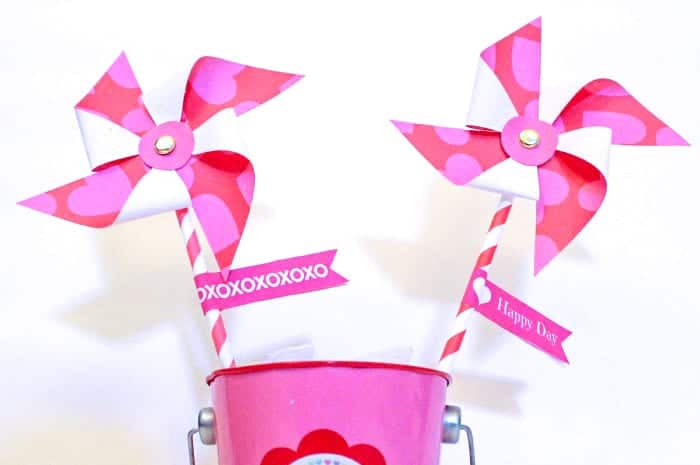 Paper pinwheels are a craft that kids will love all year long. Whether its to give away at Valentines Day, or to make during the Summer, paper pinwheels are all kinds of fun.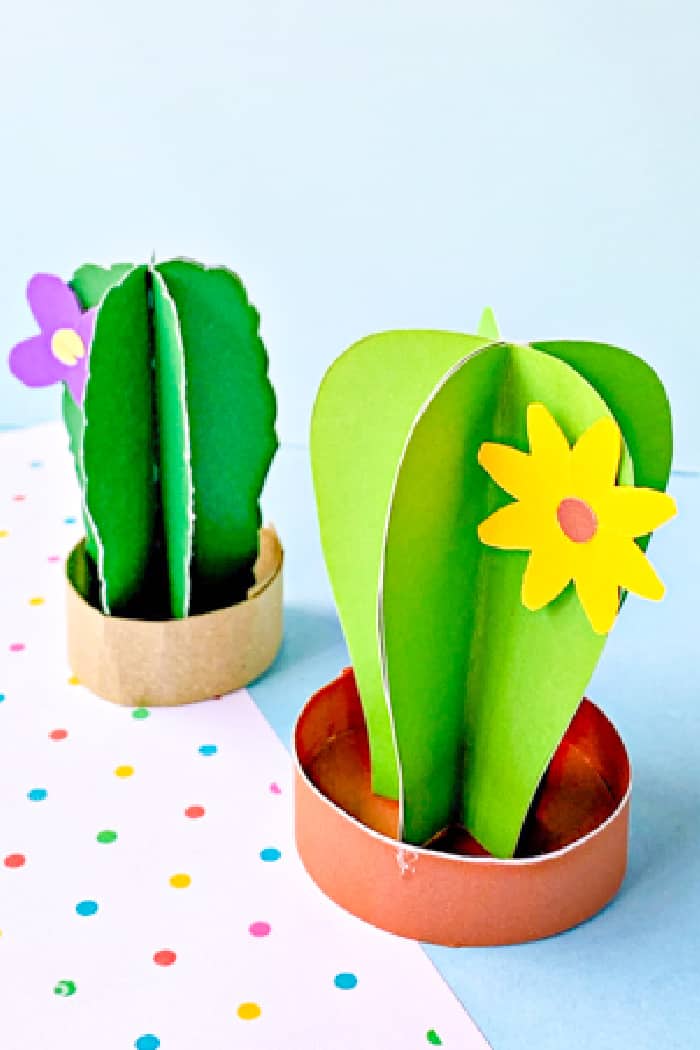 Turning your construction paper into these 3D cactus is one of our favorites. They are a great tween craft and fun for party decorations too!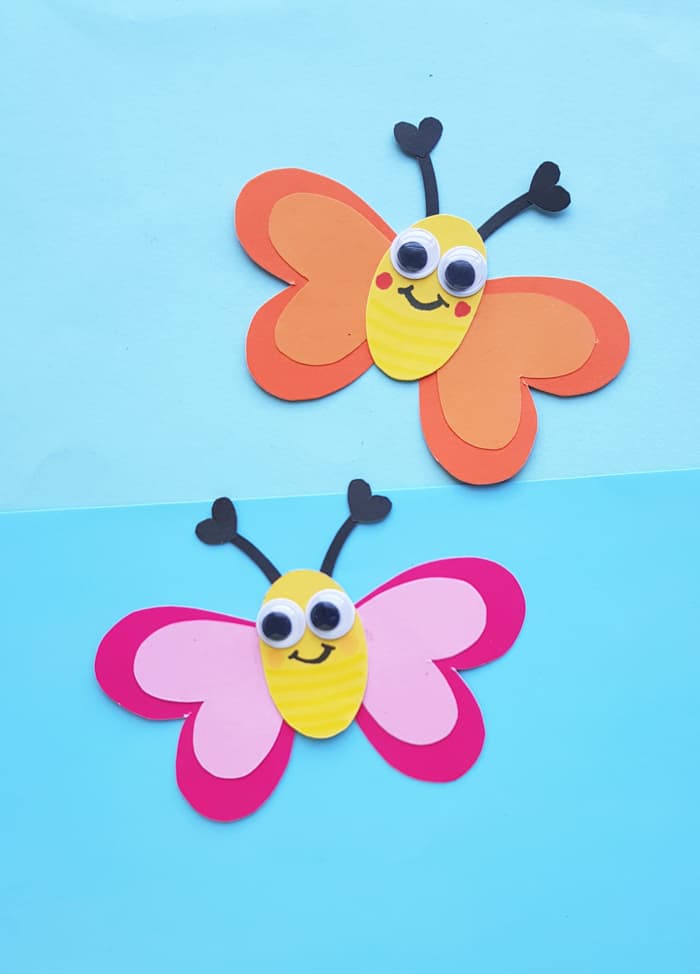 Paper butterflies are always a fun paper craft for the kids. Especially the little ones love to add them to their art projects or place them around their room.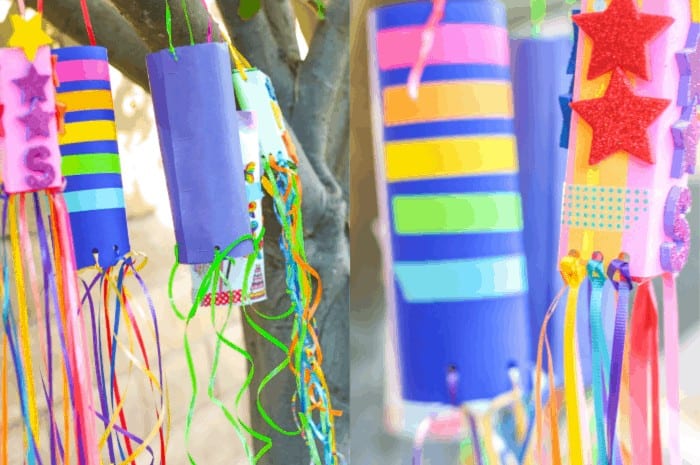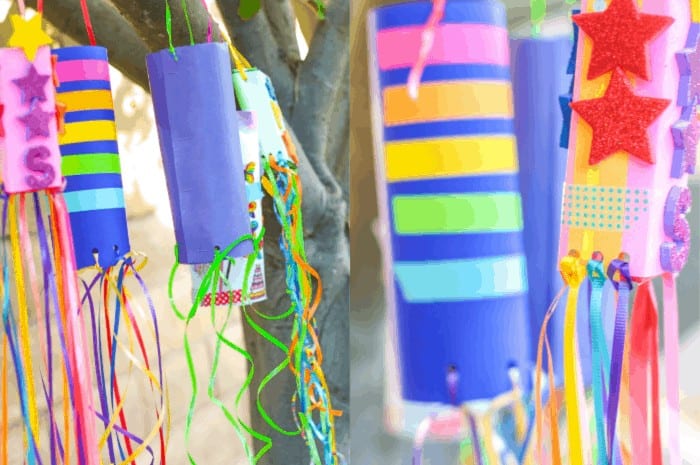 We love the idea of making paper windsocks through the Summer and or bringing the supplies when we're camping. They are easy to hang in trees and add so much fun!
Making a fun colorful juice box boat can be all kinds of fun! We're sharing the tutorial that can be made with colored construction paper, or plain white paper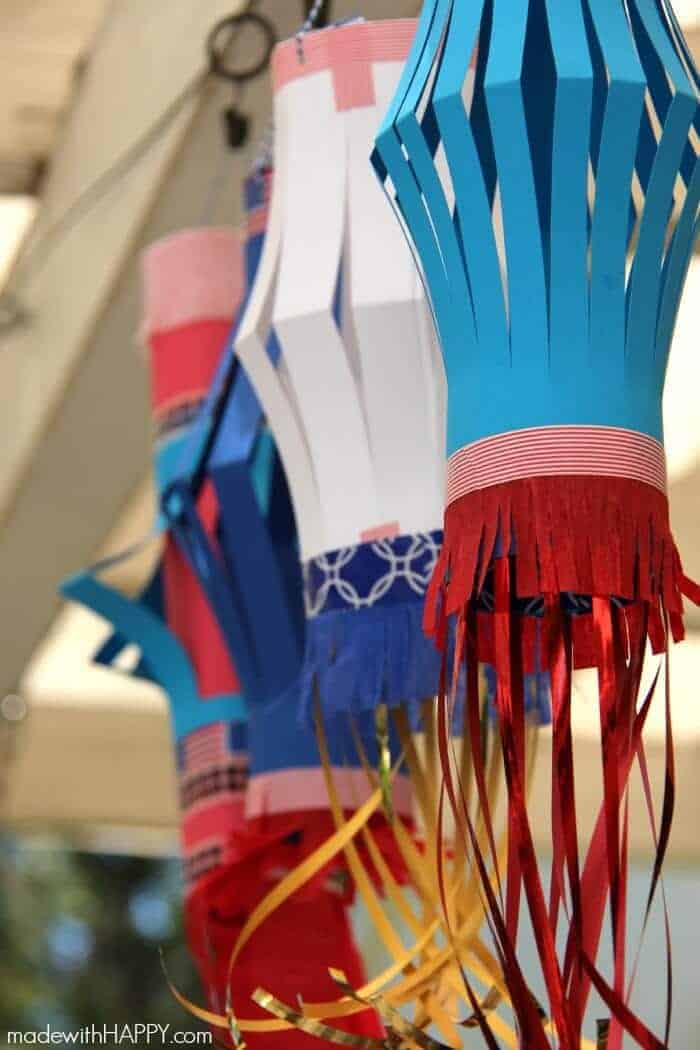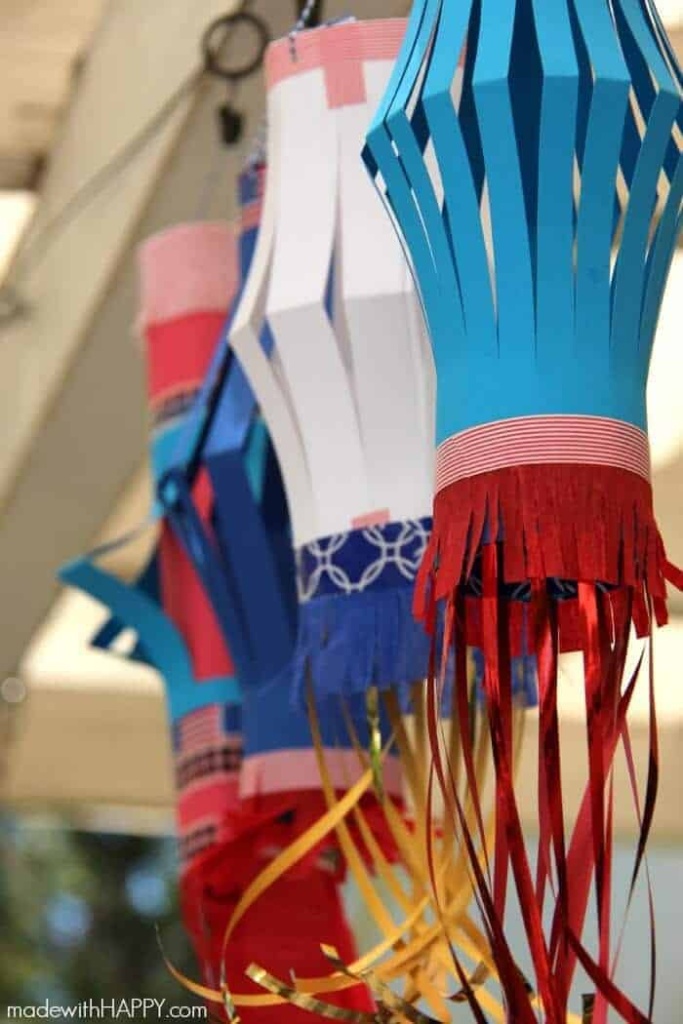 These fun paper lanterns allow kids to show their creativity and fun with paper and scissors.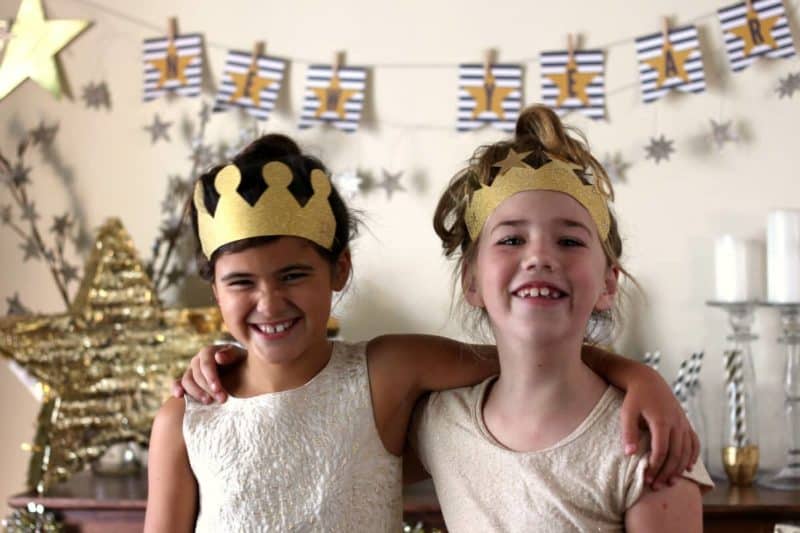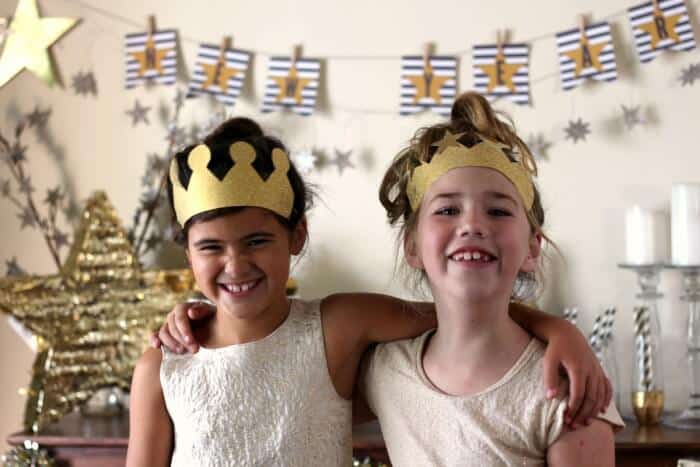 Simply using your favorite construction paper and a fun template, we're sharing how to make paper crowns.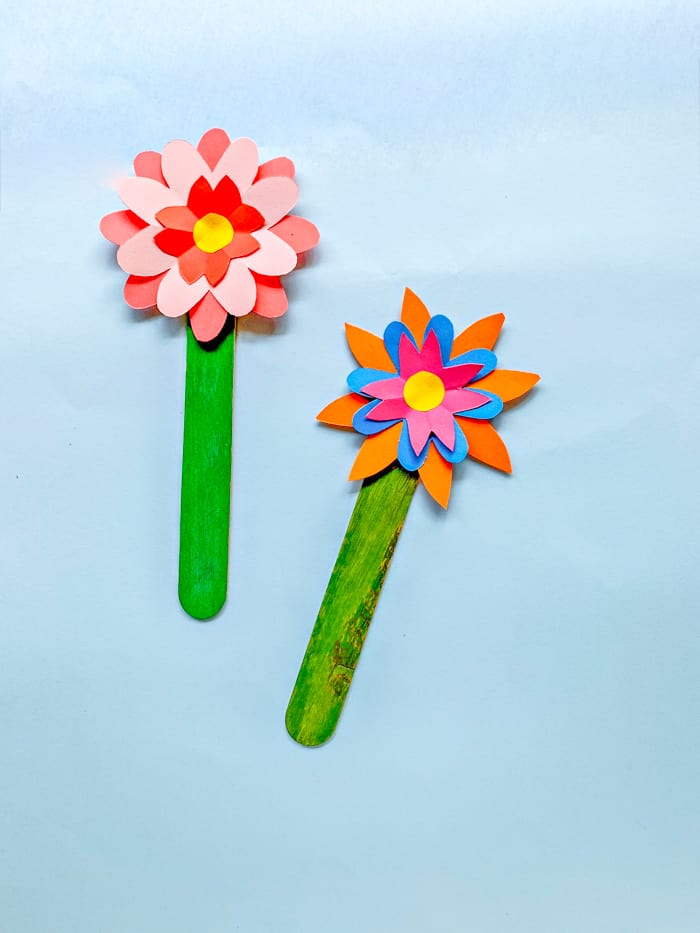 Turning that colorful paper into fun flowers is always a good idea. Turning those flowers into bookmarks makes them extremely HAPPY!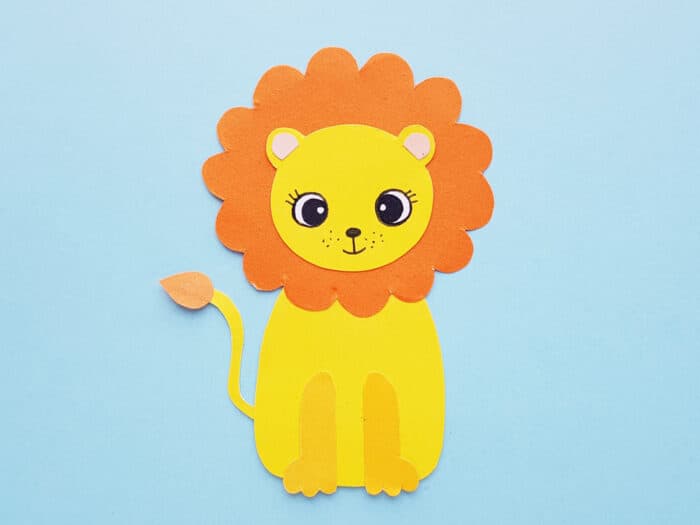 Have fun with construction paper and make this sweet lion craft with our free template.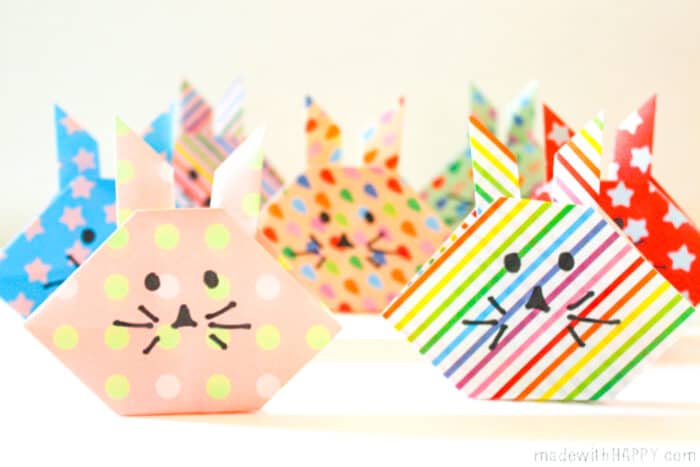 Animal origami is always a huge hit with the kids. We love sharing how to turn each piece of paper into a sweet bunny.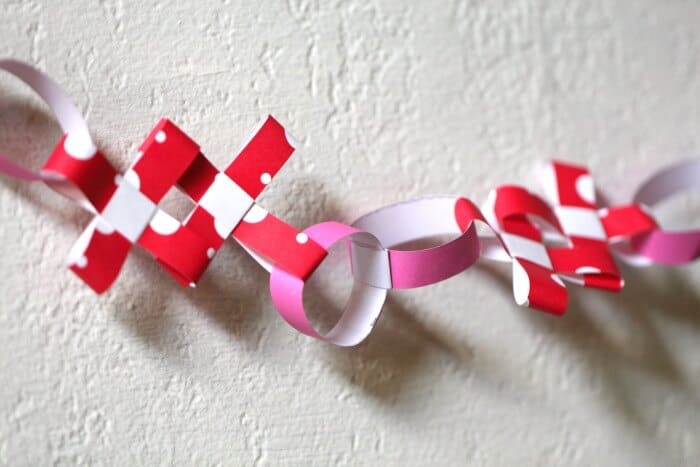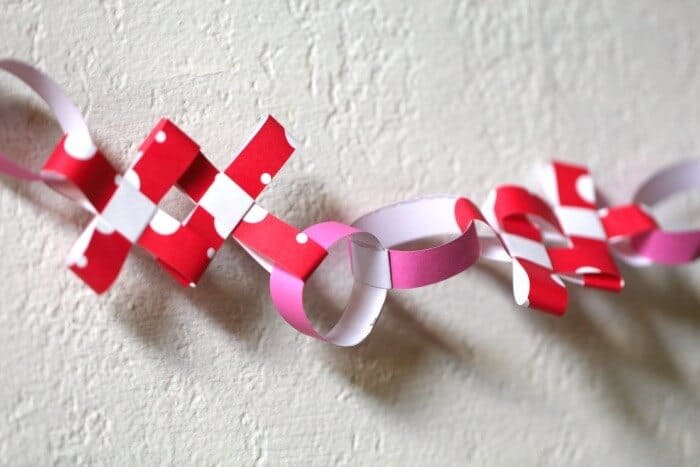 This is always a sweet way to show your hugs and kisses throughout the year. We adore origami and this xoxo origami is the cutest!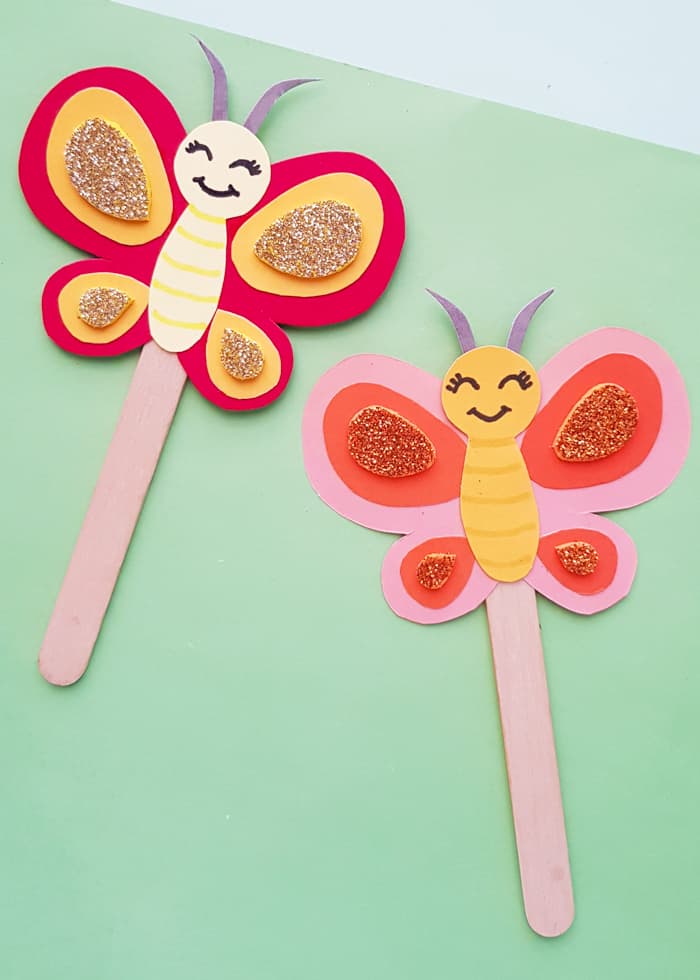 We're turning our construction paper into these sweet butterfly bookmarks. These are fun in all colors.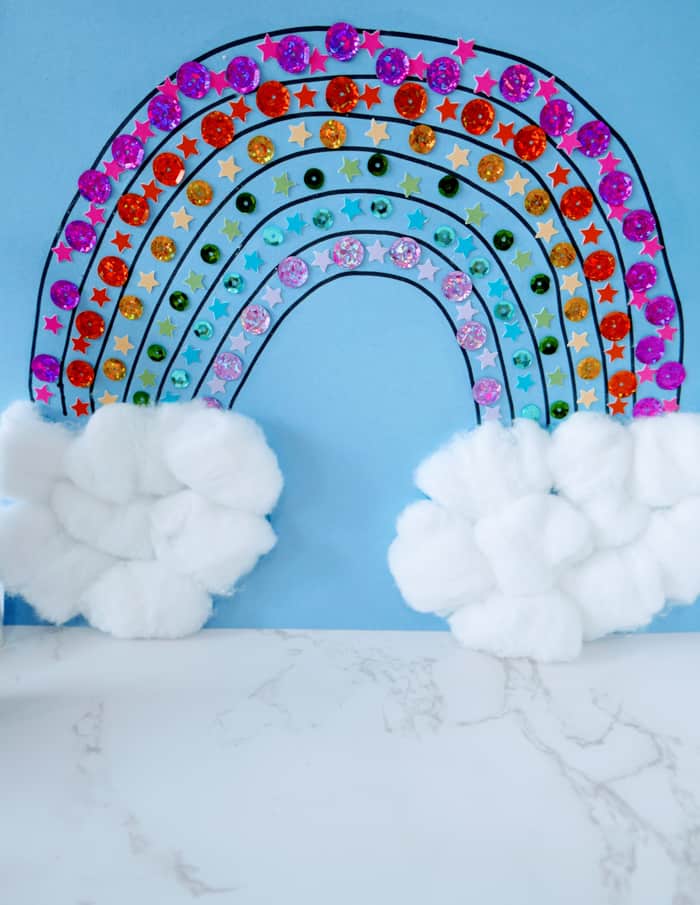 Rainbows are always a fun craft project for kids. This one turns any color of construction paper into a sweet creative rainbow art project.
We love the idea of turning all different colors of paper into a sweet wreath for the door. We turned this into a Spring wreath, but with these pinwheels, it truly could be for any season.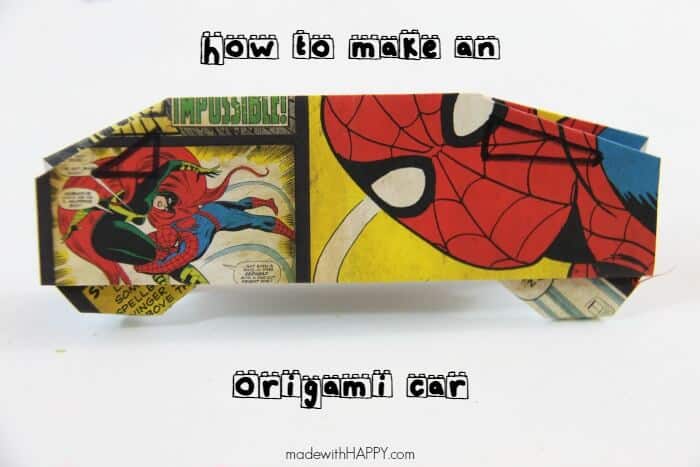 Origami cars are a fun creative way to turn those piece of paper into a fabulous cars and trucks. Your kids are sure to have fun with these for hours.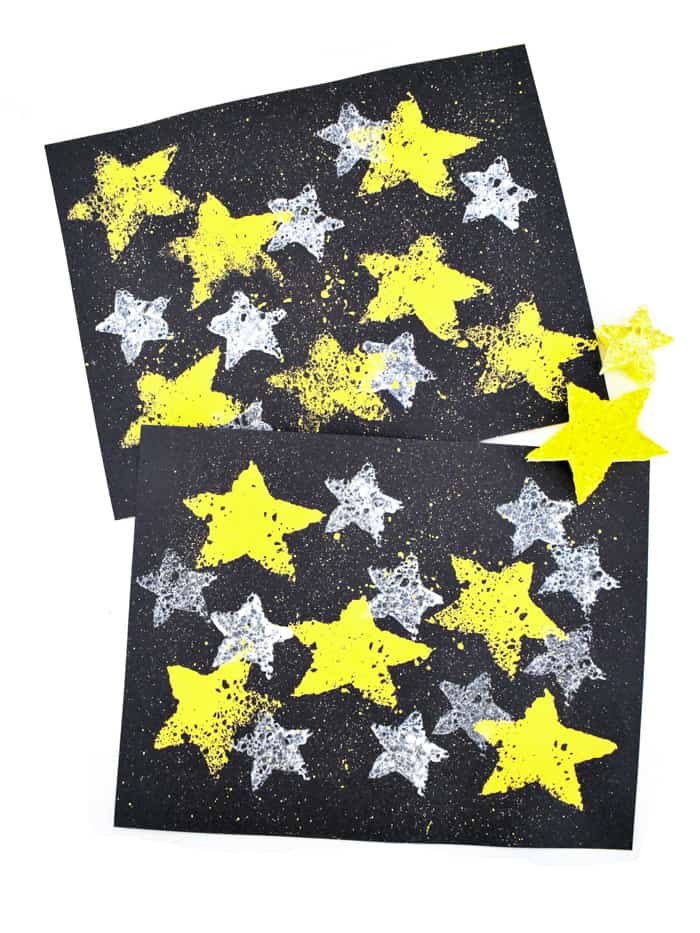 Whether they are learning about the solar system and the stars or looking for a fun stars celebration craft, this sweet starcraft uses only two supplies in addition to construction paper.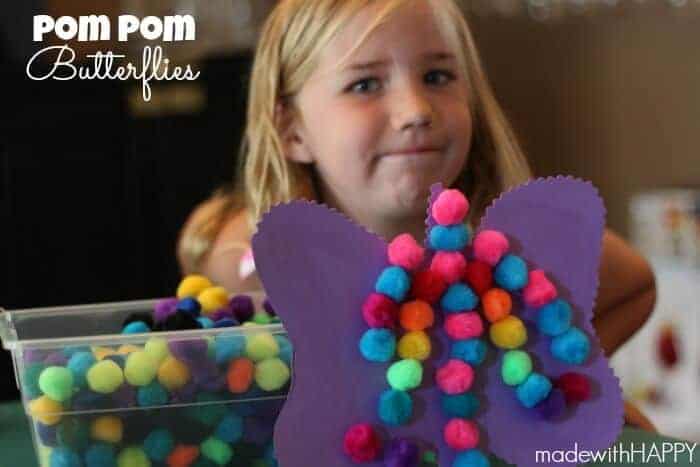 Have fun with pom-poms and paper. Let your kid's creativity run wild.
How to Make Paper Bracelet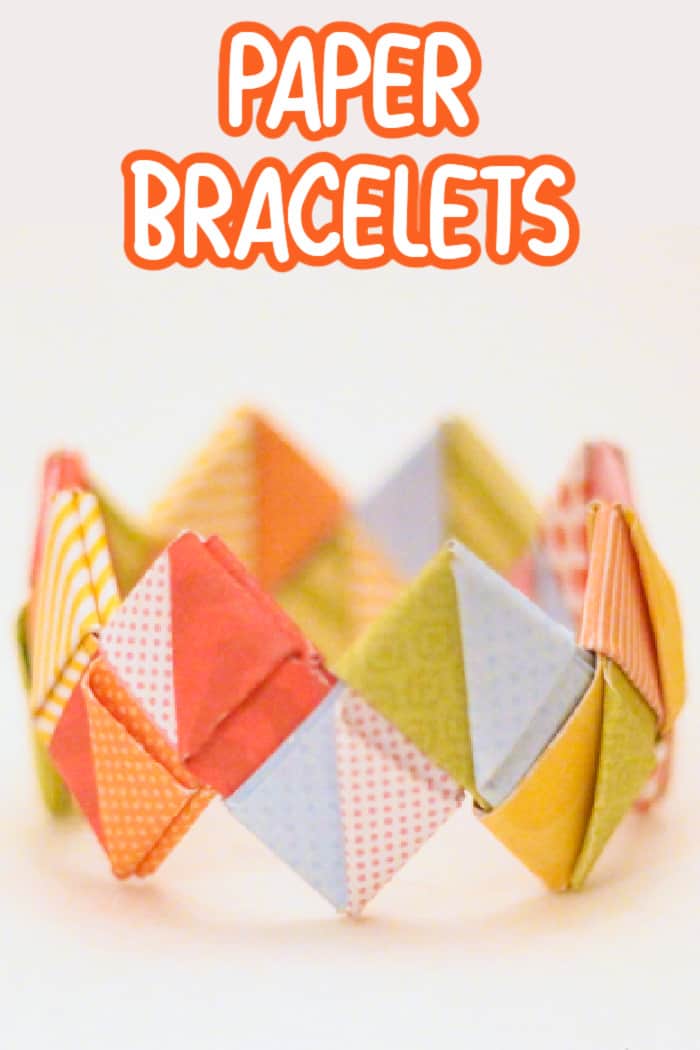 One of our absolute favorite projects with all kinds of scrap construction paper, plus they are really pretty!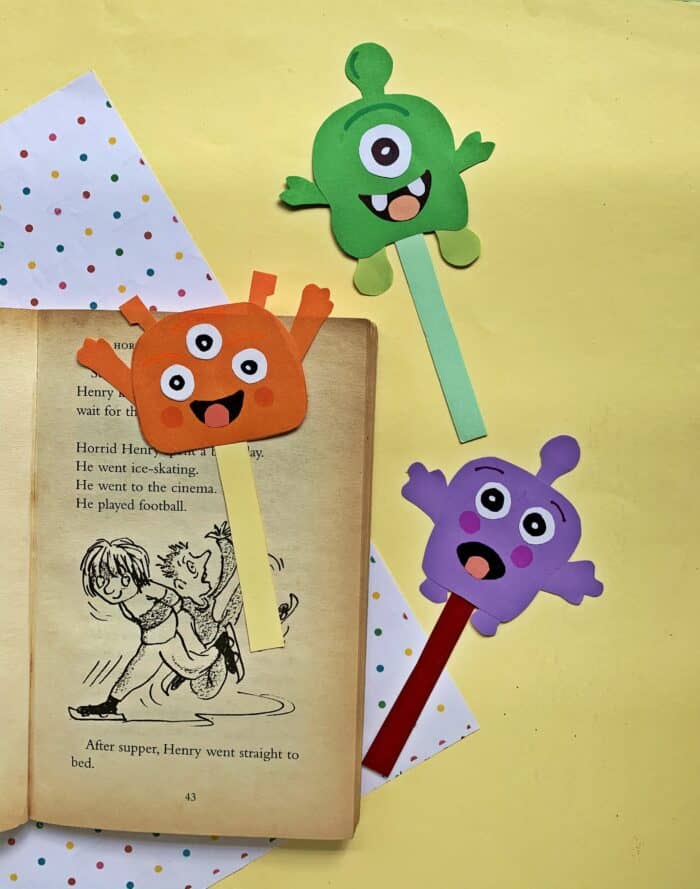 Bookmarks are our jam, and these fun alien bookmarks are no different. We love making these all year long, but they are especially fun as a gift for friends during Halloween.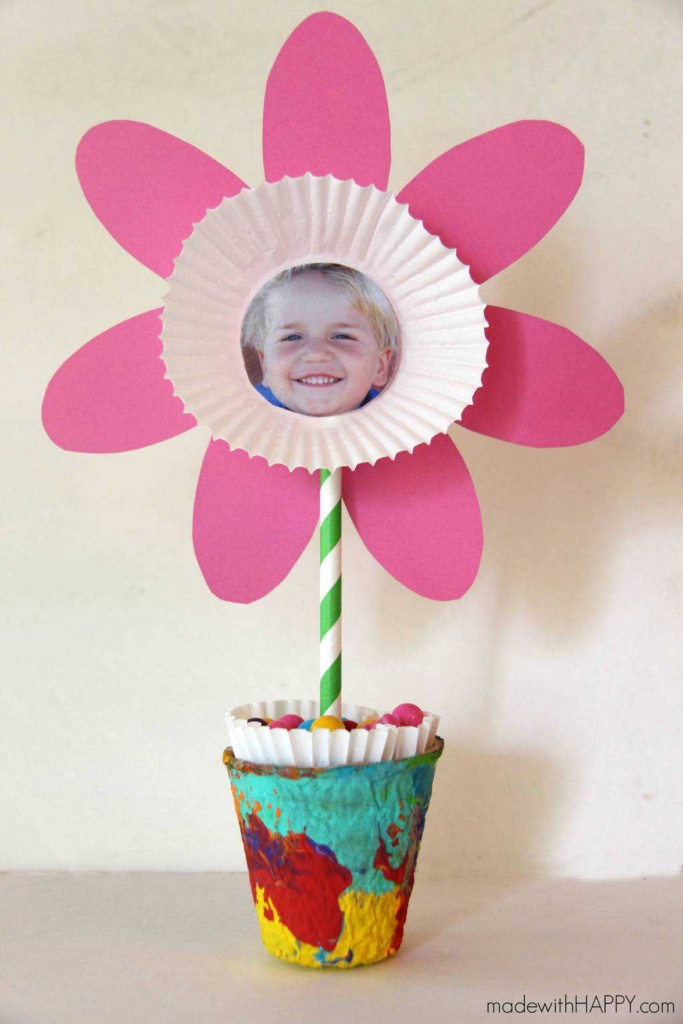 This paper flower project is one of our most popular post on all of Made with Happy. We love the idea of turning a few pieces of paper into a sweet project that parents will love for a lifetime.
These sweet and cuddly koalas are great for those bear-loving fans.
There is something always fun about create a fun paper teepee. Fun camping craft or to use as a placemat during Thanksgiving.
We hope you enjoy these Easy Construction Paper Crafts all year long!
Other Paper Crafts You'll Enjoy
CONNECT WITH MADE WITH HAPPY!
Be sure to follow me on social media, so you never miss a post!
Facebook | Twitter | Youtube | Pinterest | Instagram
Looking for crafts to keep your child busy? Sign up for my 5 Ridiculous HAPPY Activities in under 30 minutes for your kids delivered direct to your inbox!
Find and shop my favorite products in my Amazon storefront here!
EASY CONSTRUCTION PAPER CRAFTS
PIN IT TO YOUR DIY BOARD ON PINTEREST!
FOLLOW MADE WITH HAPPY ON PINTEREST FOR ALL THINGS HAPPY!