Learn how to make a love jar for a special person in your life! It's a simple yet impactful idea you can use to show someone all the things you love about them.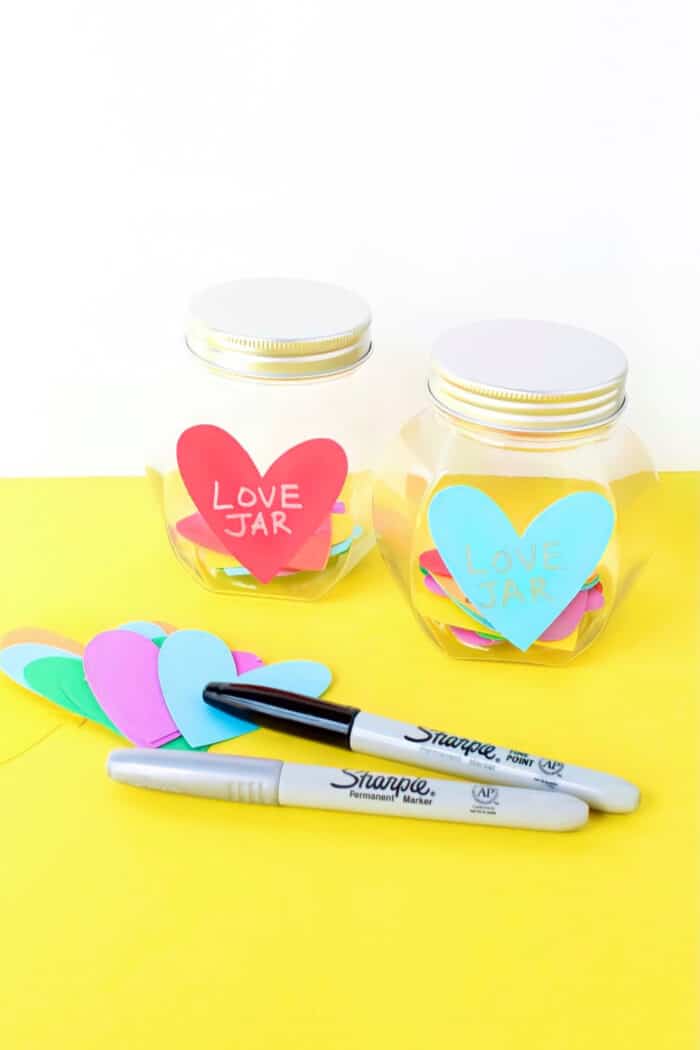 I made one for each of my sons and we use it all the time! You can make a love jar for friends, family, significant others, and anyone else you love.
This is such an easy DIY that it's even great for kids to make for their loved ones as well!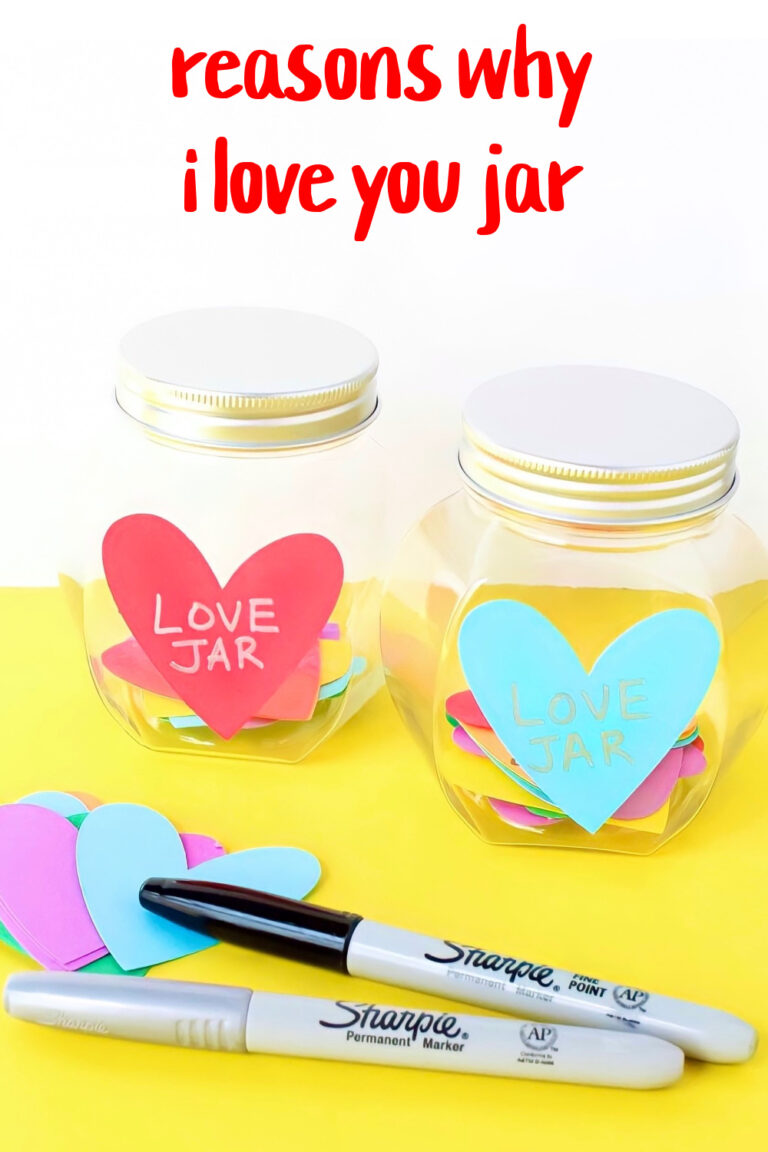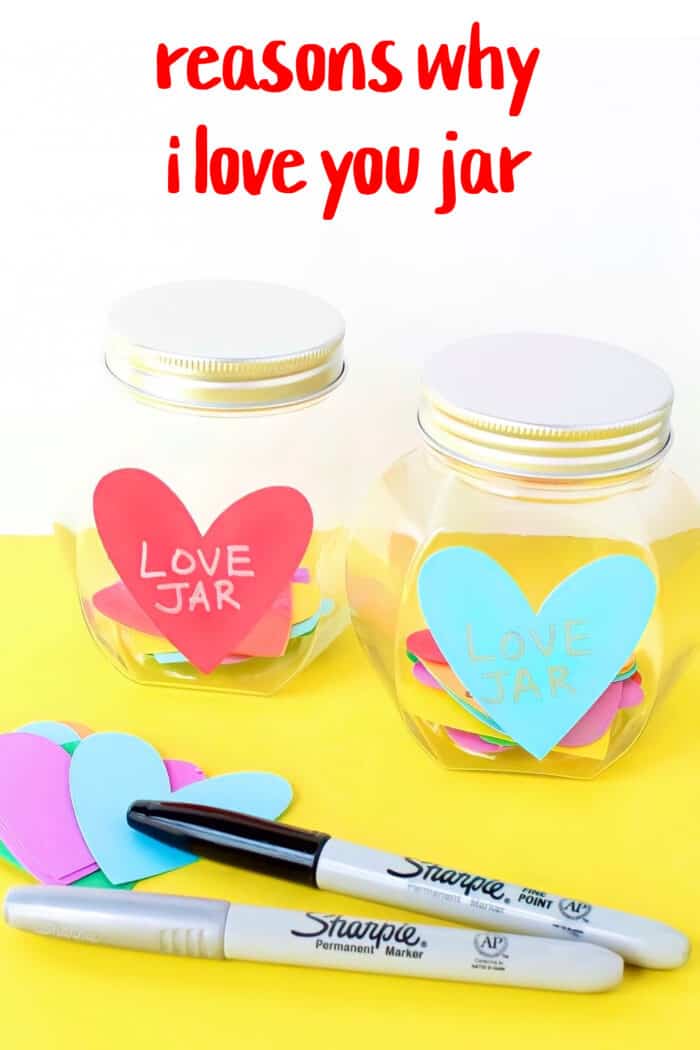 What is a Love Jar?
Before we even get into the DIY, let's go over what this even is. If you've never heard of it, a Love Jar is a place to hold written reasons why someone is loved. You can make one for anyone you love or even for yourself. The idea is the person can open the jar and read all the reasons they are loved when they need a little pick me up.
Last year I made one for each of my sons and keep them in their room. When they're having a bad day or maybe had a rough time at school I encourage them to go through their jar. They take 5 minutes and it instantly lifts their spirits!
The best part is that it doesn't have to be a full-year project. Even if you started it on February 1st and wrote one or two notes each day till Valentine's Day. The impact is great!
Gifts of Love
This makes a great Valentine's Day, Mother's Day, or any day last-minute gift. You can even add a gift card as a bonus. It's also easy for kids to make on their own for grandmas, grandpas, aunts, uncles, siblings, and other loved ones.
I love how simple and quick it is to make but it truly makes a big impact. A little DIY that takes less than 10 minutes can really make someone's day brighter!
Supplies for a Love Jar
First, gather the few materials you'll use. All you need is a jar with a lid (of course), paper, scissors, writing tools (pens, pencils, markers), and some tape. That's it!
How to Make a Love Jar
Cut out hearts (or any shape you like) from light cardstock.
Write out one thing you love about the person on each heart. Make as many as you want to add to the jar.
Use one of the hearts as a label and write the words LOVE JAR on it. You can also add the person's name if you like.
Open the jar and add the hearts inside and close the lid. Shake it up so the messages mix inside.
Tape the labeled heart on the outside of the jar either on the lid or the front.
Gift to your special person!
Check out our Heart Crafts For Kids too!
We highlighted this Valentine's Craft along with some other fun kid's crafts in our February Crafts along with our 101+ Easy Craft Ideas for kids.
You also do not want to miss our 101+ Printable Coloring Pages For Kids and 101+ Printables For Kids full of Crafts and Coloring Pages.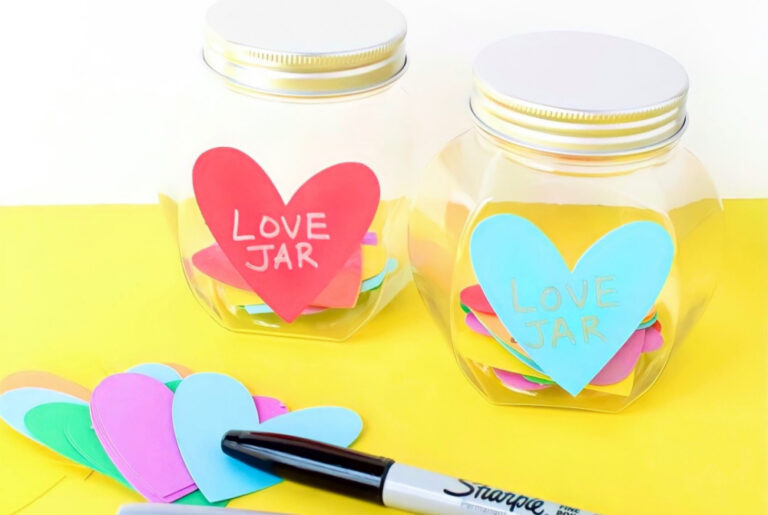 Other Valentine's Crafts You'll Enjoy
CONNECT WITH MADE WITH HAPPY!
Be sure to follow me on social media, so you never miss a post!
Facebook | Twitter | Youtube | Pinterest | Instagram
Looking for crafts to keep your child busy? Sign up for my 5 Ridiculous HAPPY Activities in under 30 minutes for your kids delivered directly to your inbox!
Find and shop my favorite products in my Amazon storefront here!
LOVE JAR
PIN IT TO YOUR DIY BOARD ON PINTEREST!
FOLLOW MADE WITH HAPPY ON PINTEREST FOR ALL THINGS HAPPY!