With Valentines Day about 5 days away, we're in the final stretch of finishing up the kids Valentines to take to their respective schools. Made with HAPPY Boy is at daycare/preschool where the age of the kids range and so I was hesitant to send him with candy or something like that. For him we decided it would be fun to give each of the kids a
Do not miss our101+ Free Printables for Kids or our15+ Free Valentine's Day Printablesfor Kids
How to make a Birdseed Heart
They are simple to make and the kids have a great time mixing together! Plus everyone will love watching them hang in the tree and attract local birds.
Okay, here's what you need.
Supplies: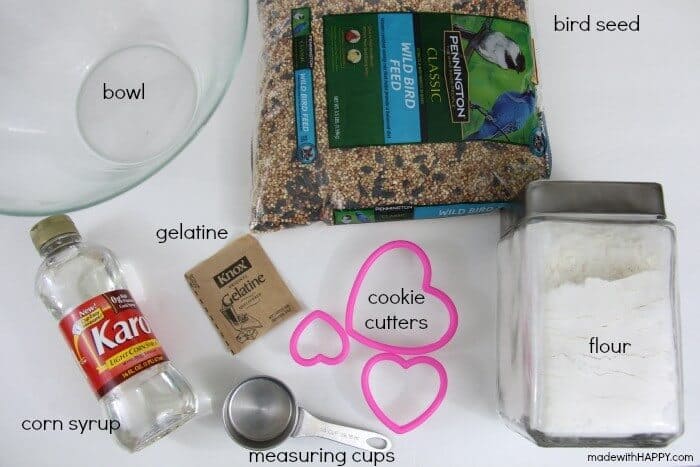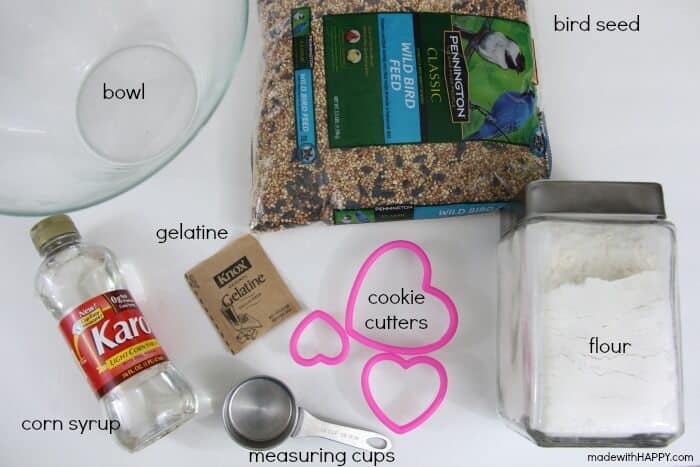 4 cups bird seed
3/4 cups flour
1/2 cups water
3 tablespoons corn syrup
1 packet of unflavored gelatine
string or twine
bowl
wax paper
heart shaped cookie cutter
straw
Directions: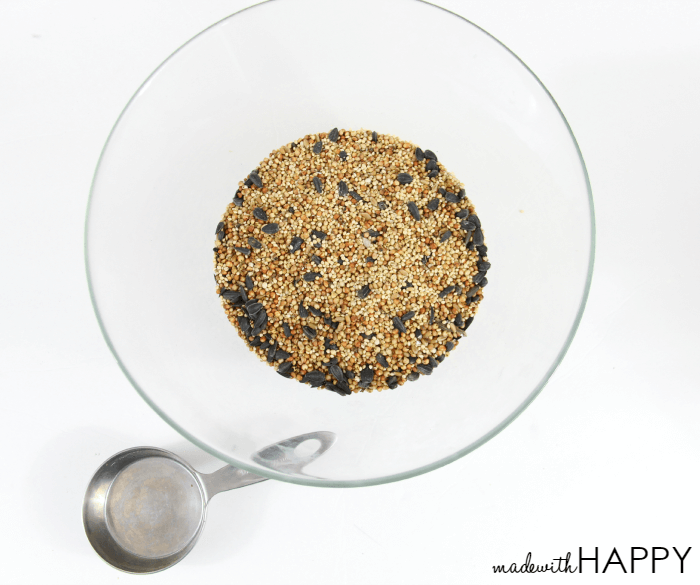 Combine all ingredients into a bowl and mix till fully combined.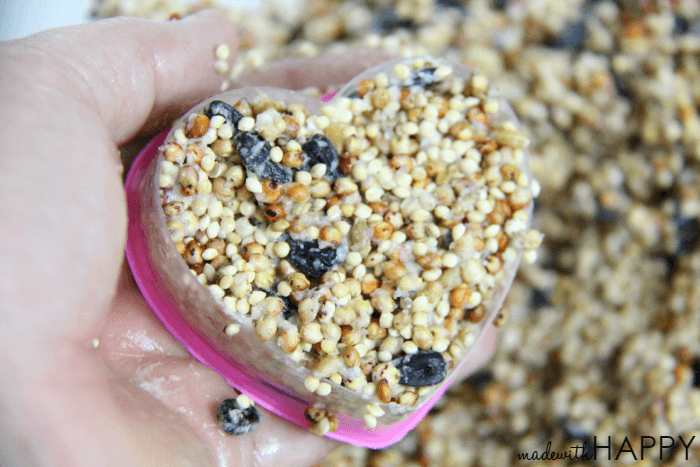 Using a spoon or your hands, pack the birdseed mixture into the cookie cutter. Lay onto a piece of wax paper.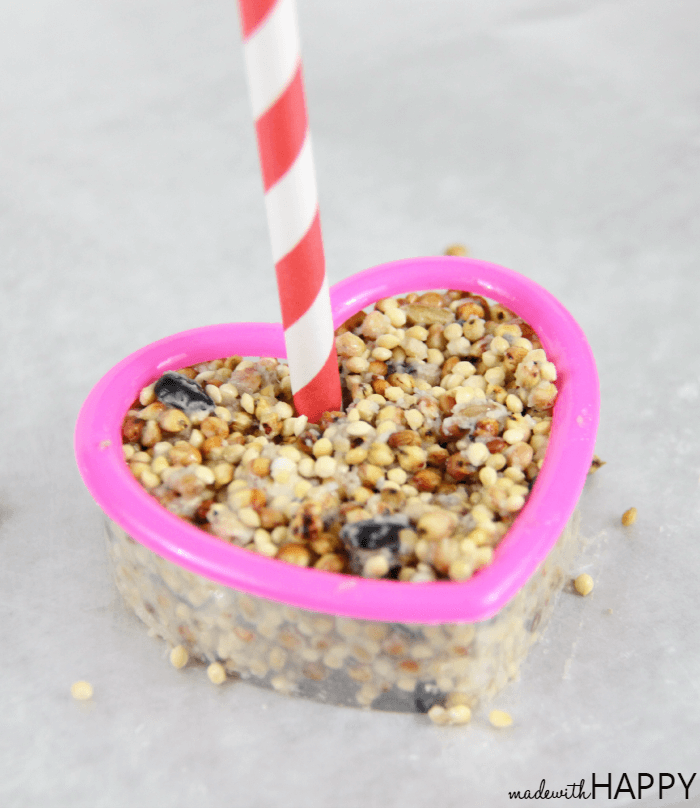 Using the straw poke a hole towards the top so that once it hardens you can hang it.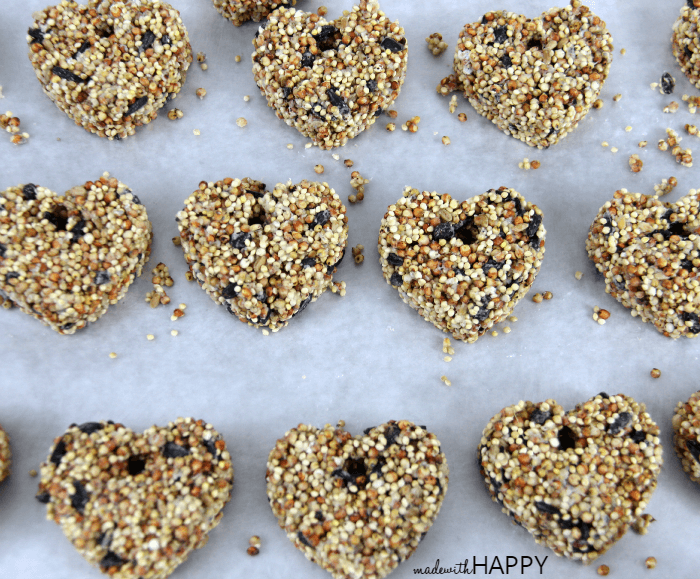 Repeat till you've made enough for your class or the birdseed is used up. Let dry overnight.
I've created a fun little FREE printable to go along with your birdseed heart and you can download by entering your email below.
Once its dried, viola you have yourself the cutest little non-candy valentines.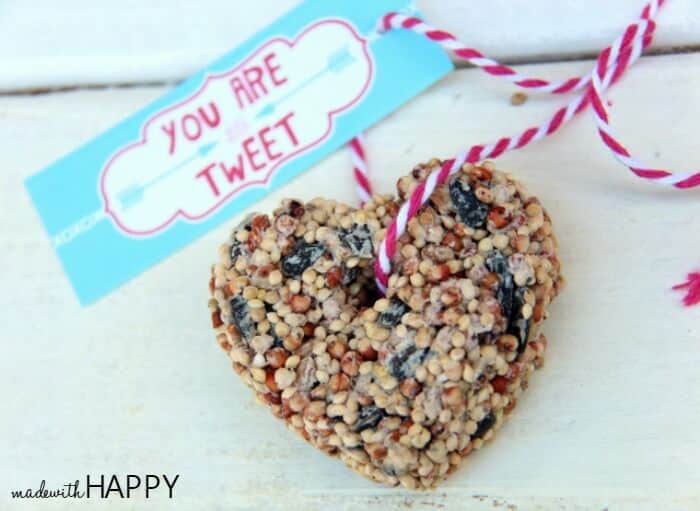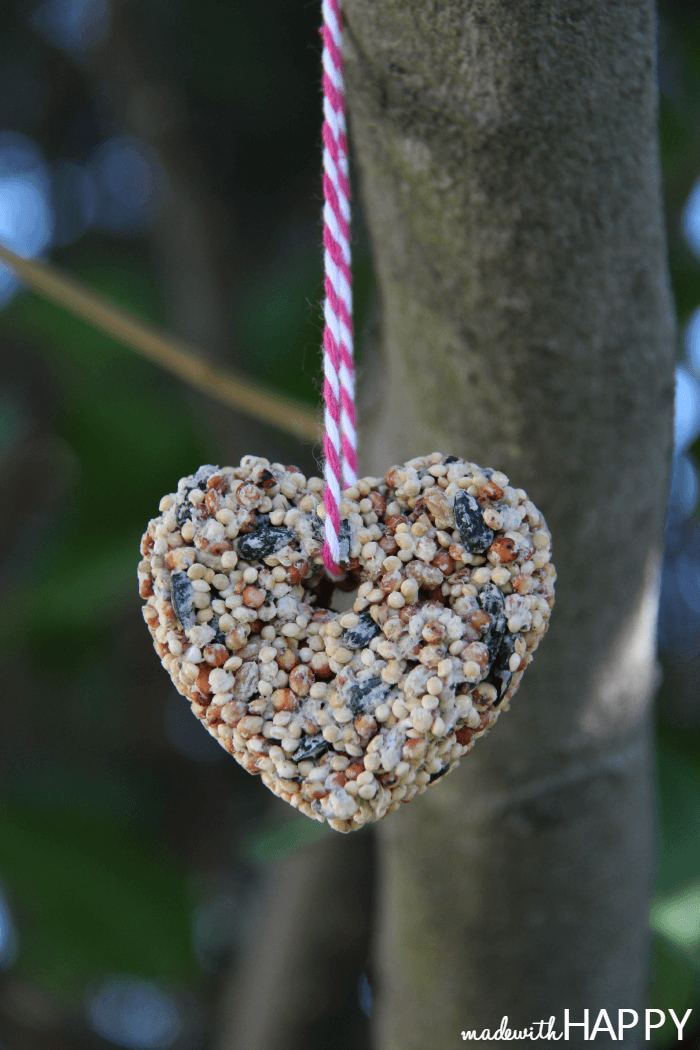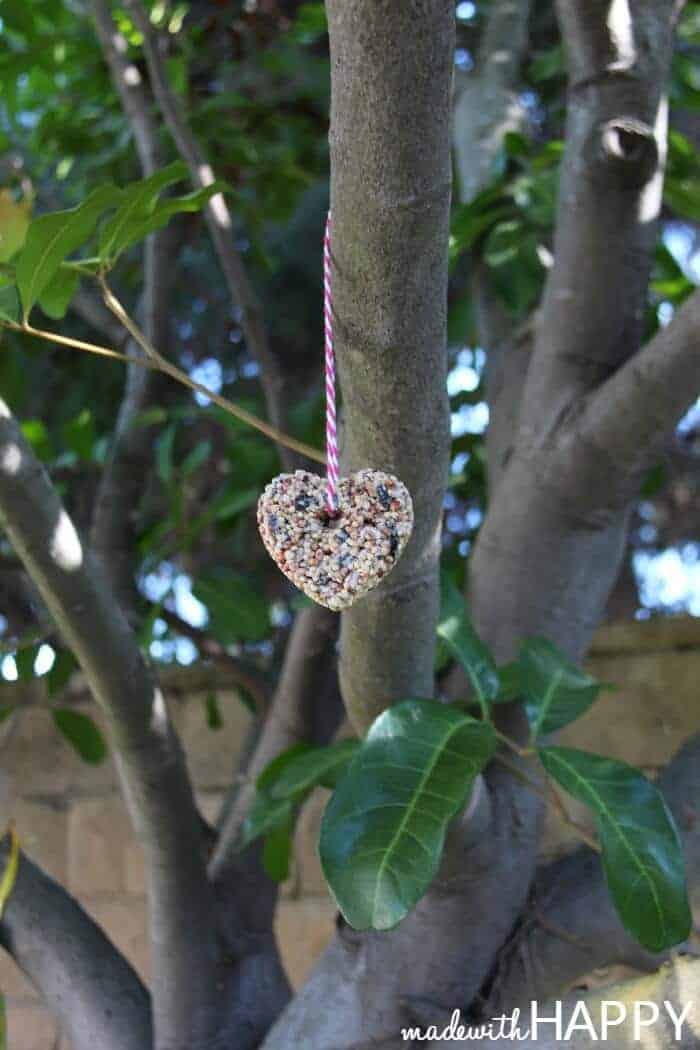 Other Valentines Day Printables You MIght Enjoy