Happy New Year My Friends and HAPPY Chinese New Year coming up at the end of the month!
We have some big plans for this year and absolutely cannot wait to give you guys a little sneak peek. My hope is to have it buttoned up and share worthy by next week. What I can tell you is that you should be prepared for a lot more! We have some serious HAPPY coming in by the tons. 🙂
We are big fans of the Chinese New Year at our house. Last year, I spent the day in both kids classes and if you remember we made these Chinese Dragon Puppet.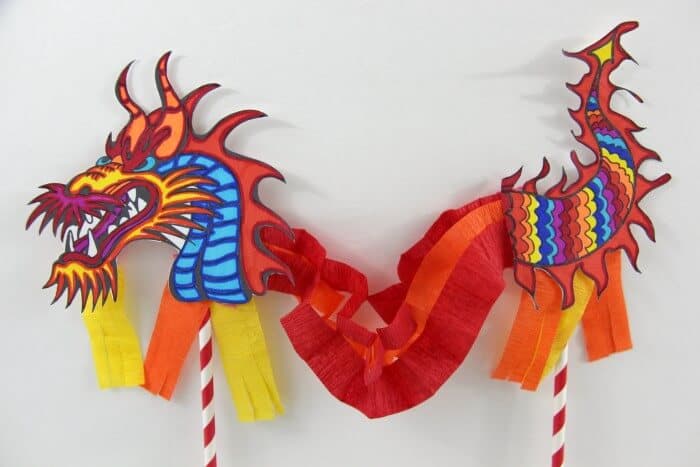 Then then we went out to dinner at our local traditional Chinese food restaurant. So much fun!
This year, I was thinking about some fun activities to do with the kids and we continued to come back to fortune cookies. I mean, they are Chinese cookies that you open to find a fun fortune. This is all kinds of HAPPY. It was then that I realized I had never shared how I used to make these fun felt fortune cookies as party favors and so you have it.
These are also very cute to hand out for Valentines Day. I will share with you all in a few days free printable Valentines to put into the fortune cookies as well, but for now, we gear up for celebrating the Chinese New Year on January 28th.
Supplies:
4″ Round Bowl for tracing
Scissors My
Wire cutters
Glue Gun
Pen/Pencil
Directions:
Your Website Title
Start by tracing the bowl onto the felt and then cut the circle out. I used a large jelly jar, but any bowl or even CD will work to get you to the approximate 4 inch circle.
Using the wire cutter, cut the wire slightly smaller then the width of the circle.
Cut the ribbon the same length of the wire
Fold circle in half and pinch the center to mark the center.
Place a line of hot glue down the center line of the felt circle and place the wire on top.
Then add another line of hot glue on top of the wire and secure ribbon to the top of the wire
Place the cut out fortune over the ribbon and fold the circle in half along the ribbon line
Then fold the half circle in half bending the wire and forming a U shape.
Viola, you have yourself the cutest little felt fortune cookies!
HAPPY CHINESE NEW YEAR!