We're sharing the sweetest homemade Valentine's Day gift with these candy heart flower pots. Perfect gift for a teacher or friend.
Its that time of year when we give a little more to the ones we love! While you know we are always up for something sweet, we also love the idea of a flower gift that will continue to grow as a sweet Valentine's Day gift.
Do not miss our101+ Free Printables for Kids or our15+ Free Valentine's Day Printables for Kids
We're HAPPY to share this sweet little Sweetheart Candies Valentines Flower DIY.
Looking for some Valentine's Day craft projects ideas for kids? Check out our 21 Easy Paper Crafts for Kids for Valentines Day and 21 Heart Crafts Projects For Kids.
Supplies:
Small Pot - We found a three pack of 2-2.5 inch pots at the dollar store.
Small Flower
Sweetheart Candies
Hot Glue
Straw
Tape
Scissors
Printale Tags Below
Directions: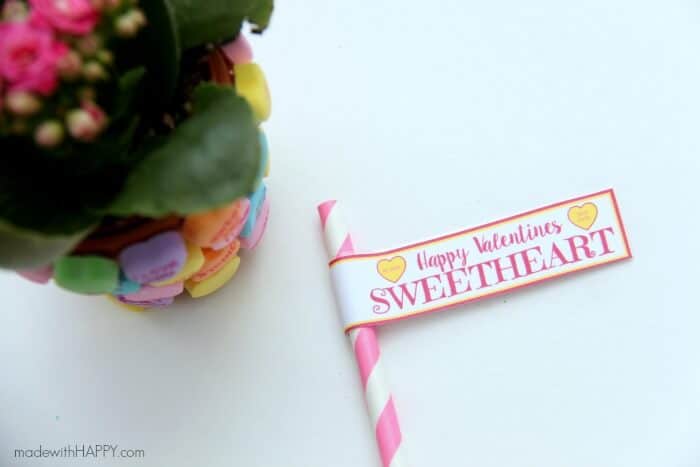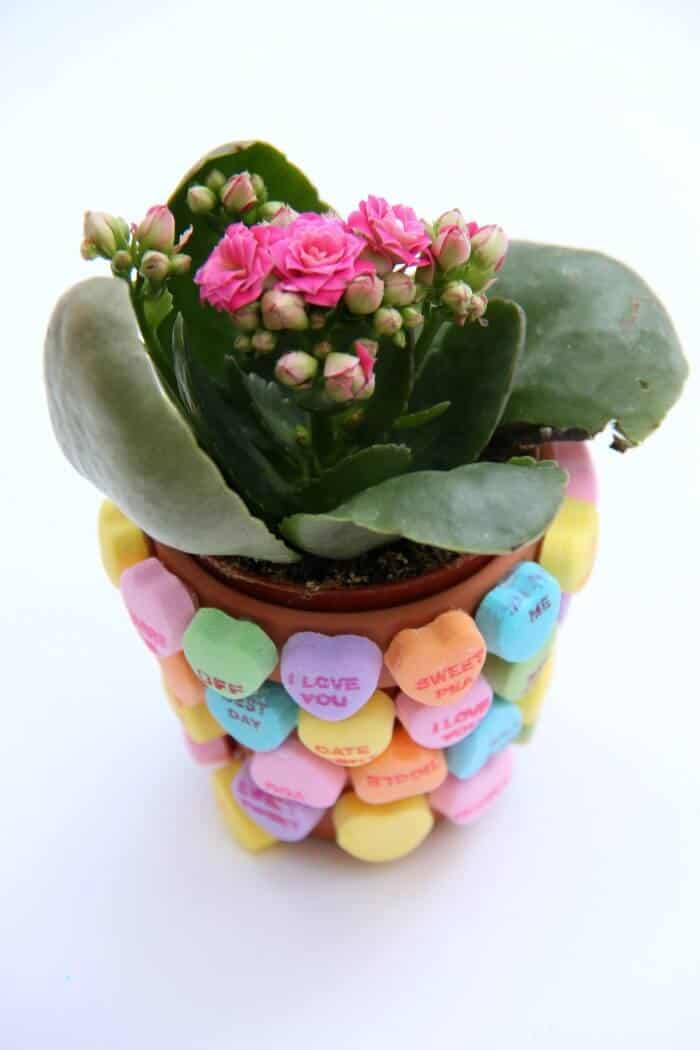 Start by hot gluing the sweetheart candies to the outside of the pot. Depending on the pot and if it has a lip, you may want to alternate the hearts upside down to get as many to fit onto the pot.
These are fun for the kids. If they are really little, you should keep them away from the hot glue and have them help you pick out which candies should go on the pot. But for those that are old enough, they love decorating the outside of the pots with their favorite sayings.
Next you will find the Free Printable "Happy Valentines Sweetheart" printables HERE. Print them out and cut each one out.Using the tape, tape the two ends of the "Happy Valentines Sweetheart" sign ends together around a straw or popsicle stick.Add the flower to your pot.Add your sign and viola, you have yourself the cutest little Valentines present!
Don't miss our other Valentine's Cards For Kids that we know you'll love.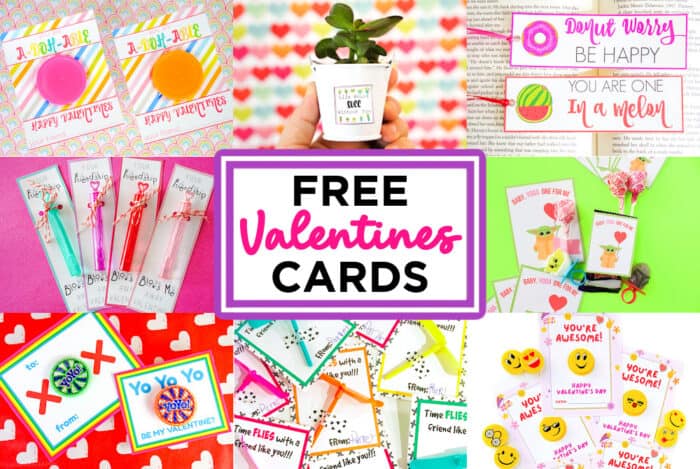 Other Valentines Printables You Might Enjoy
We hope you have the best Valentines Day!