We are sharing tons of fun Valentines Crafts for kids. Loaded with hearts, hugs, kisses, and love. Fun for the whole family!
These Valentines crafts for kids are both easy valentine's day crafts and full of love and hugs. We're sharing some of our favorite Valentine's Crafts for kids of all ages.
While some crafts have different skill levels, these fun ideas are for everyone. Our hope is that we provide a list of great ideas for Valentine cards, Valentine's day gifts, or just an easy project for fun. Have fun all February long and get your Valentine's on!
Valentines for Kids
Valentine's Day is one of the most fun holidays. Especially for kids. A fun Valentine's Fact is that teachers receive the most cards for Valentine's Day and second are children!
There is something so lovely and innocent about giving your friends, classmates, and family members Valentines. Thank you for being my friend or I love you! It warms my heart to see little kids give out gifts and cards for Valentines day!
We're sharing some of our favorite valentines day crafts that are sure to bring happiness to as many as they can for Valentine's Day!
Valentine's Day Craft Supplies
Before we jump into all the fun Valentine crafts, let's talk basic craft supplies.
I often get asked about all the craft supplies I have at my house and what are some of the basics that parents should have at home to keep the creativity sparked, but not overtake the whole house. I highly recommend a few little bins of supplies or one supply box.
For most projects, I would include the items below. Remember, you can hit up your local dollar store and grab all these items inexpensively. No need to even hit the craft store. You can also buy the bin there!
glue stick and/or craft glue
acrylic paint and/or craft paint
white paper and/or card stock
markers and/or crayons
pair of scissors
googly eyes
pipe cleaners
paper plates - for crafts and to put paint on
paper bags (lunch bags) - for crafts and paper
Totally optional, but if you're going leading up to Valentine's then grab a bag of foam hearts too. 🙂
Without further ado, here are some easy peasy Valentine's craft ideas for both younger kids and older kids.
Valentines Day Crafts
Looking for fun valentine's day crafts that are made with construction paper? Then we've got you covered with all these easy Valentine crafts. Its fun to see what you can make from one piece of paper.
Its a great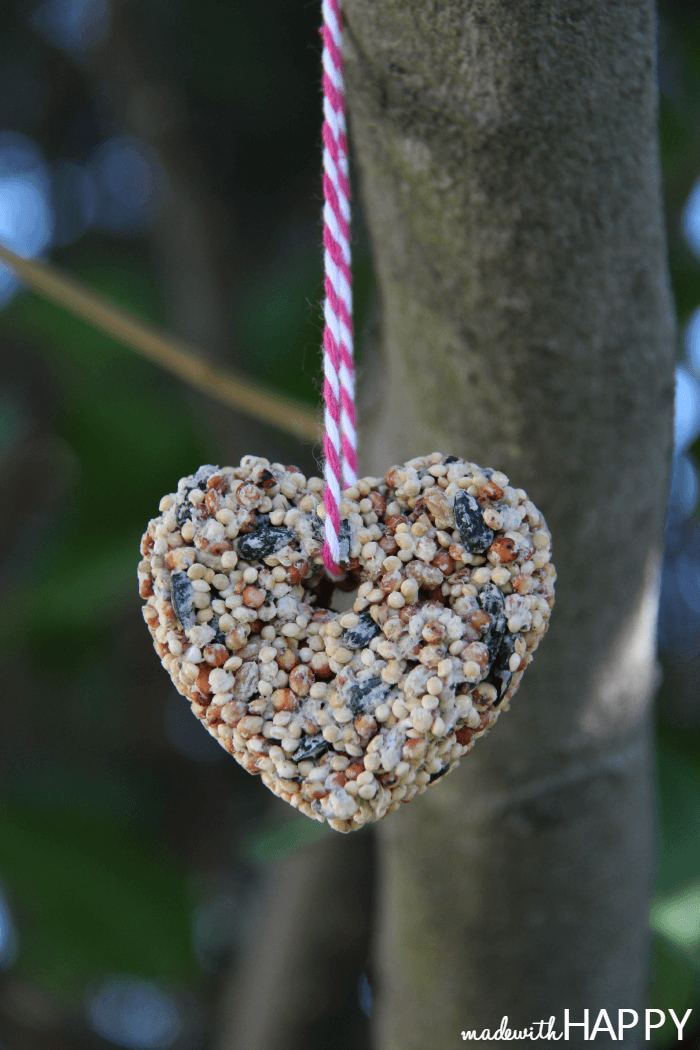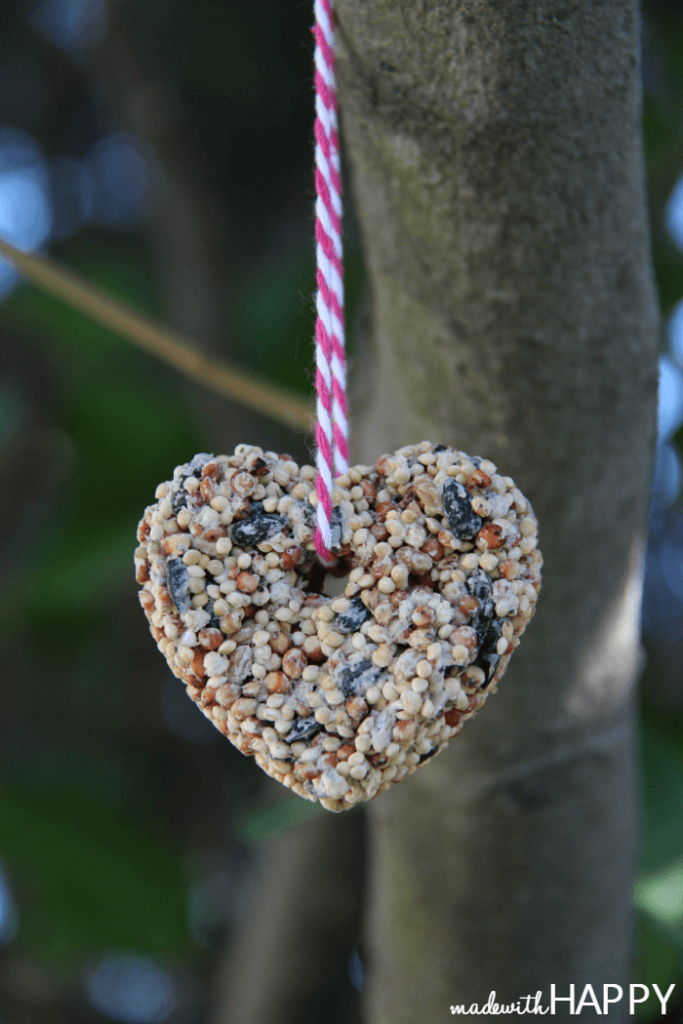 This heart shaped birdseed block is a fun Valentine's gift fro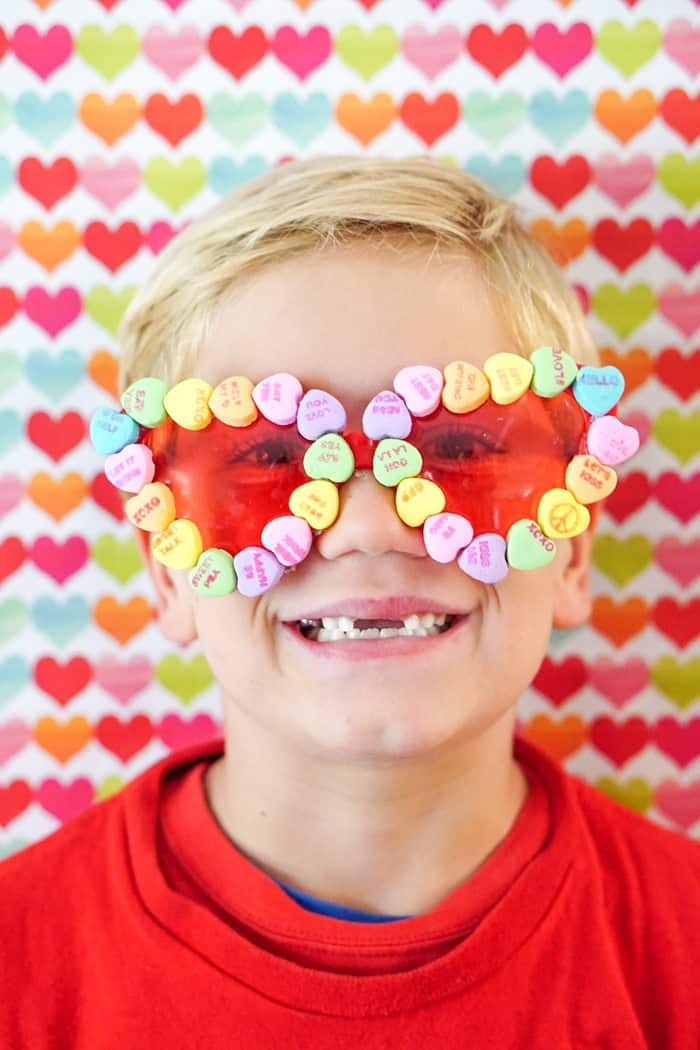 Grab a bag of candy hearts and make these sunglass. They are a great gift and are all kinds of fun for Valentines Day. The
These easy heart crafts for kids are tons of fun! They make the perfect Valentine's Day activities for busy hands! Valentine's Day is synonymous with hearts.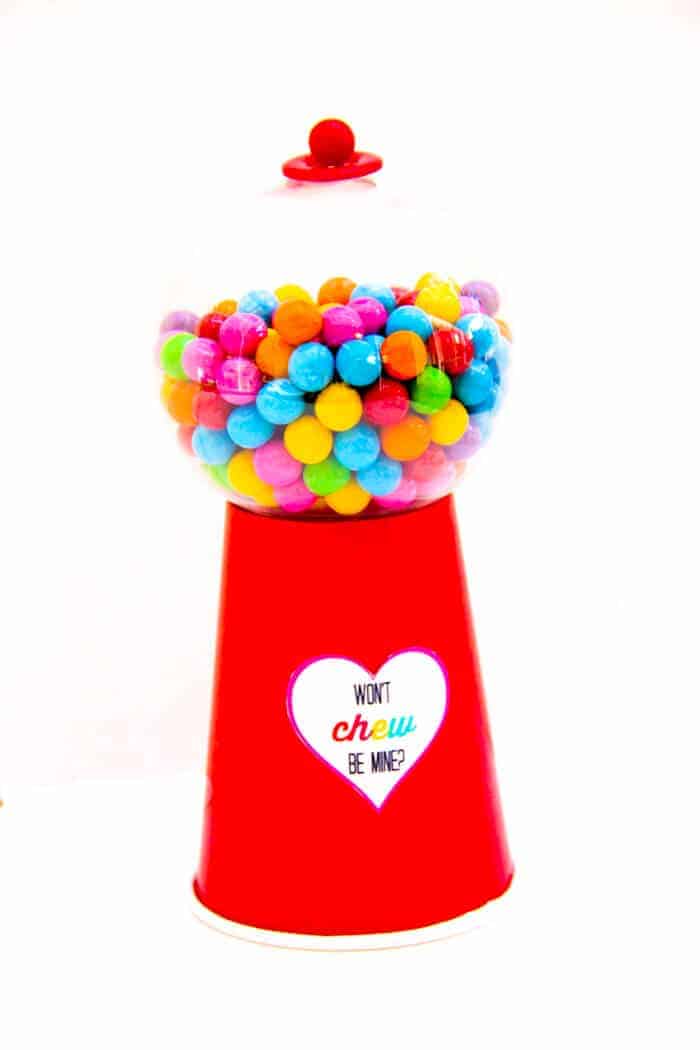 This is a fun craft for the season. The kids will love to either keep them at home or hand them out as Valentines to their friends.
These fun rocks are great as a fun gift for Valentine's or all year long. Grab a rock and we will share how to turn them into a fun conversation heart rock painting.
This simple craft is as great as Valentine's decor and is so much fun!
These heart-shaped puzzle art pieces make for great gifts and fun valentine's day crafts for kids of all ages.
This sweet Valentine's Day Craft is a great way to let your friends and family know how much you love them.
This is a great way for young kids to have fun activity painting and learning about making the heart shape with toilet paper rolls.
A fun art project showing symmetry and giving as a beautiful gift!
Print and make these sweet cup sleeve templates for Valentine's day gift for your teacher or any of your coffee lovers.
This cute and easy paper plate wreath is a great Valentine's and February craft for preschoolers. Adding either foam hearts or paper hearts to this heart wreath is cute and great for decoration all Valentines.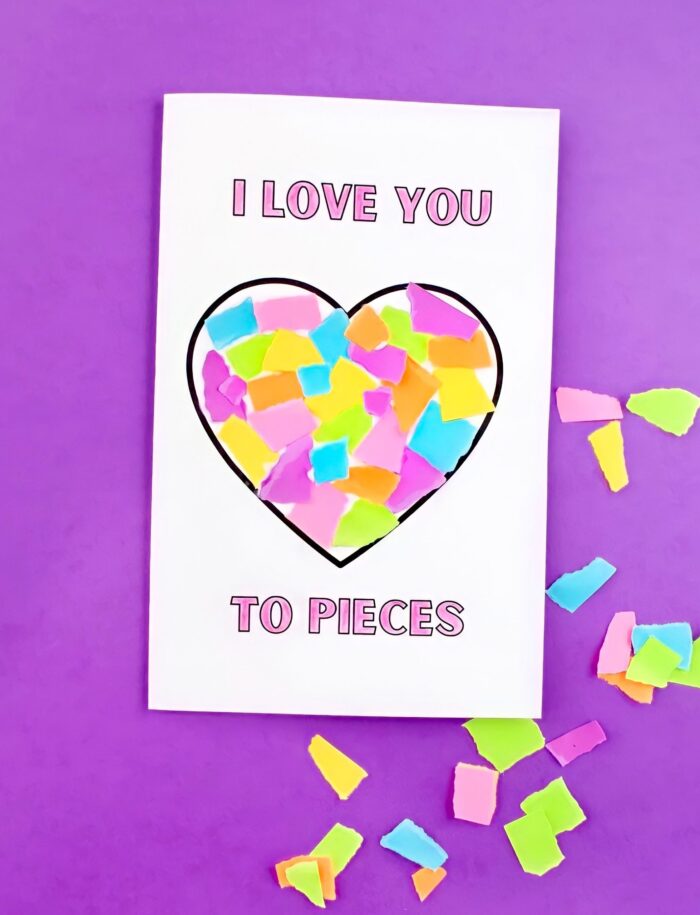 Tell your favorite how much you love them with this cute Valentine's Card Craft.
Have fun counting down to Valentine's day with this sweetheart paper chain and free printable countdown sheet.
These are fun Valentine's day desserts and all kinds of fun. Perfect for Valentine's day snacks.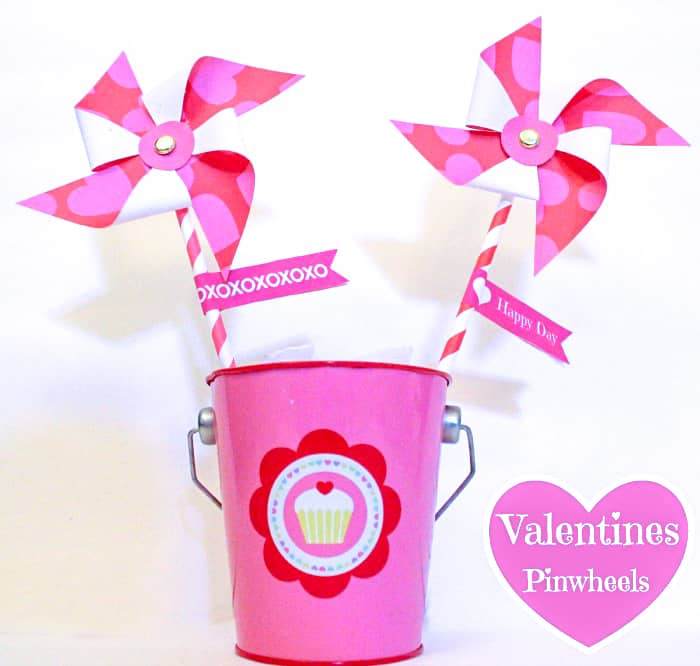 These sweet paper pinwheels are a fun and happy paper craft for the kids to make.
A perfectly sweet gift to give a friend, co-worker, or teacher for Valentine's Day. Anything that is flower or garden specific, is always HAPPY in my book. This sweetheart's craft is all kinds of fun and an easy way to say Happy Valentine's Day.
These are sweet Valentine's crafts for your preschoolers. Allow them to turn those popsicle sticks into a fun frame that they can give to their parents.
These free printable Valentine DIY Candy Bar Wrappers are the sweetest! Create a wrapper
Make each of your loved ones their very own personal pinata. Fill it with notes, candies, and all the things your Valentines will love.
Making these paper hugs and kisses out of your favorite colors makes for a fun garland or origami gift!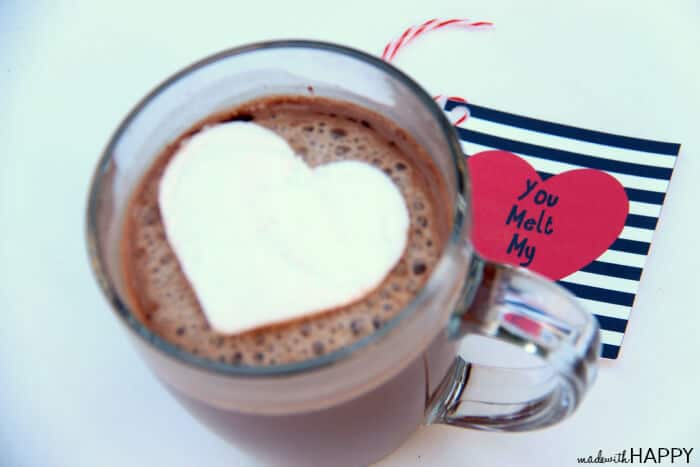 Another fun craft to hand out for Valentine. We are sharing a fun way to make your own heart-shaped marshmallows.
Origami hearts are fun folding crafts for kids to create. They also make for sweet gifts for the ones they love.
Dress up your Valentine's decor with a fun craftable pom poms garland.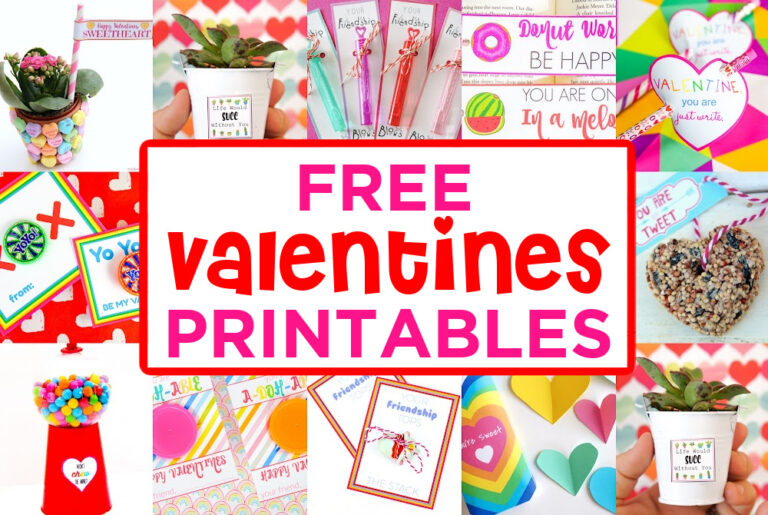 We have lots of great Valentine's Printables including some Valentine's Day puzzles and games, coloring pages, and a whole lot of free printable Valentine's Day cards. Grab anyone of those below.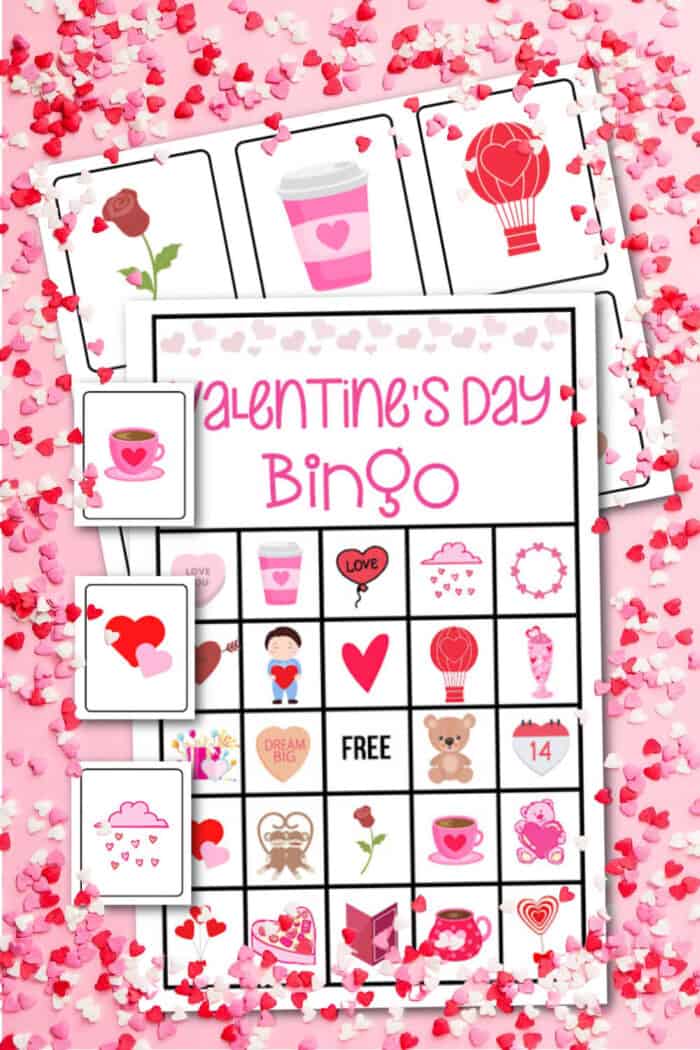 Have some bingo fun with these 10 different bingo cards and calling cards. This free printable Valentine's game is a family favorite.
This fun simple Valentine's Day bingo is great for preschoolers and fun for a Valentine's Day Party or small group. There are 9 different board games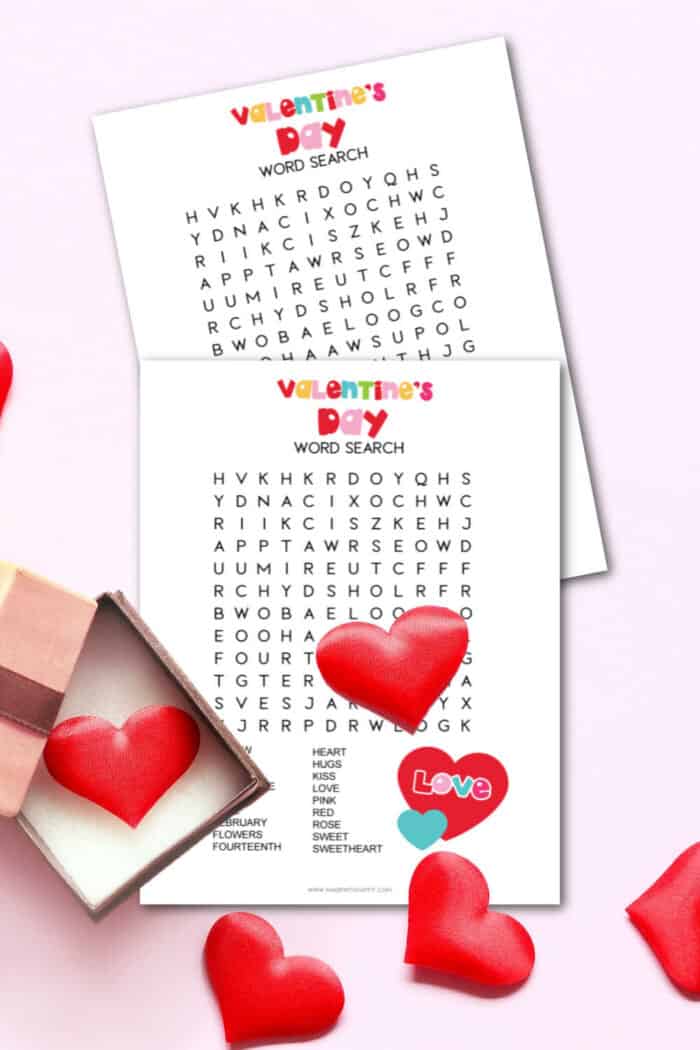 This is a fun Valentine's Word puzzle full of heart-themed words. This free printable is great for class parties or just for fun.
Have some word scramble fun with this free printable Valentine's word scramble.
Bring on the word puzzle fun with this February word search with a strong Valentine's Day influence. Have some free printable fun!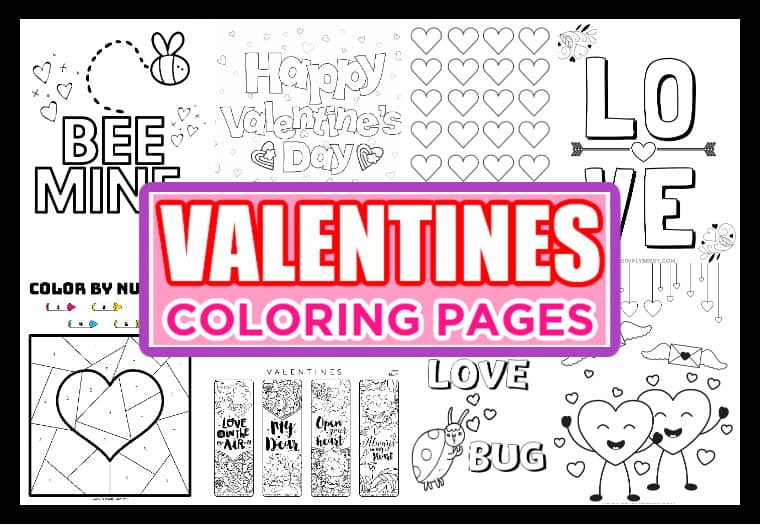 We have lots of fun coloring pages for Valentine's day. There are hours of coloring fun and for free!
These Valentine's activities include a fun Happy Valentine's Day coloring page as well as Valentine's Day word search with a coloring page.
Grab these six free printable Valentine's coloring pages full of love and coloring fun.
Little hands love using different colors of markers to create a fun finished product. These coloring pages are fun for coloring fans of all ages!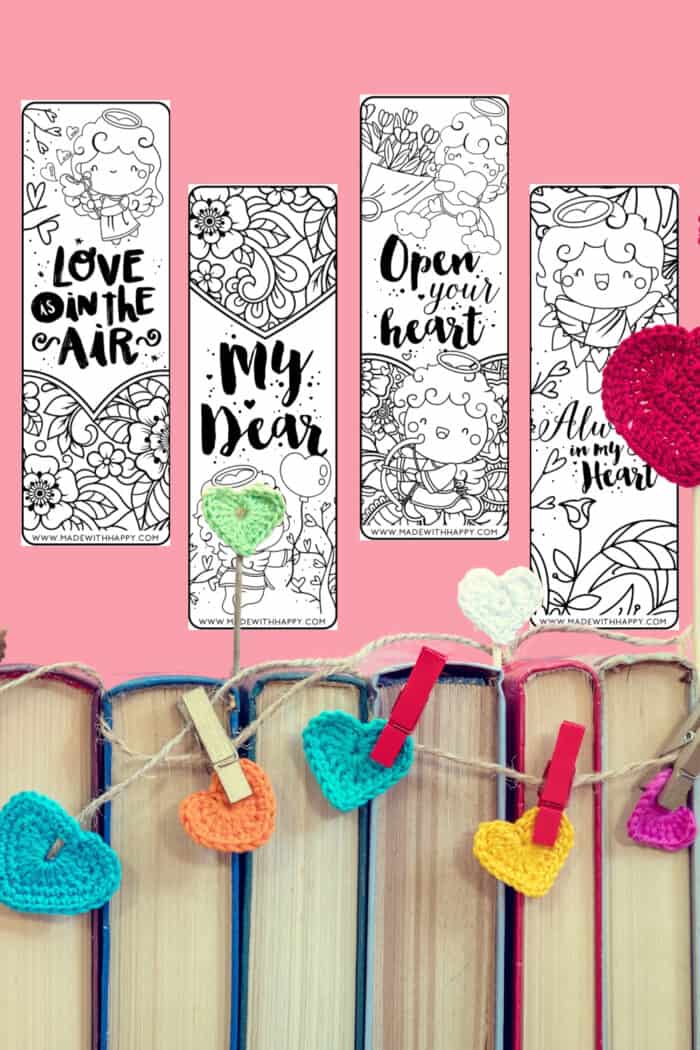 Have some fun coloring these sweet coloring bookmarks for Valentine's. There are four different designs on one page.
Have some Valentines Fun with this February coloring page. Have some coloring fun with this one.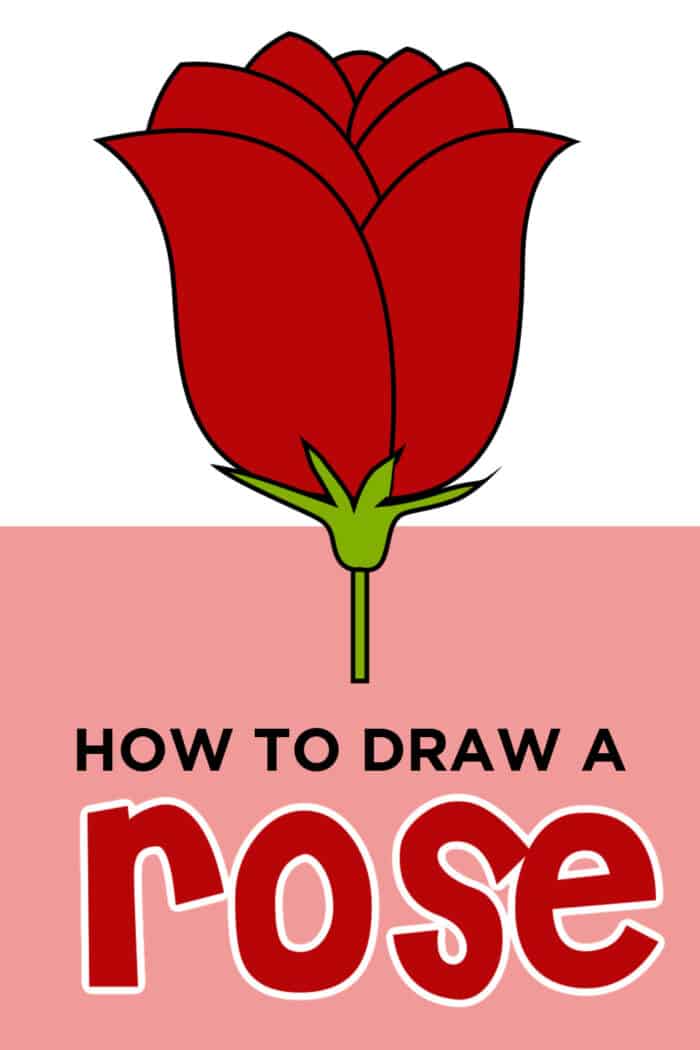 Learning how to draw a rose with this free printable guide.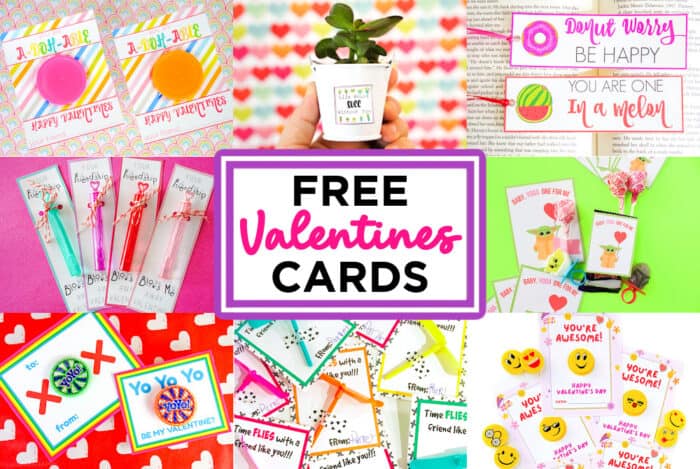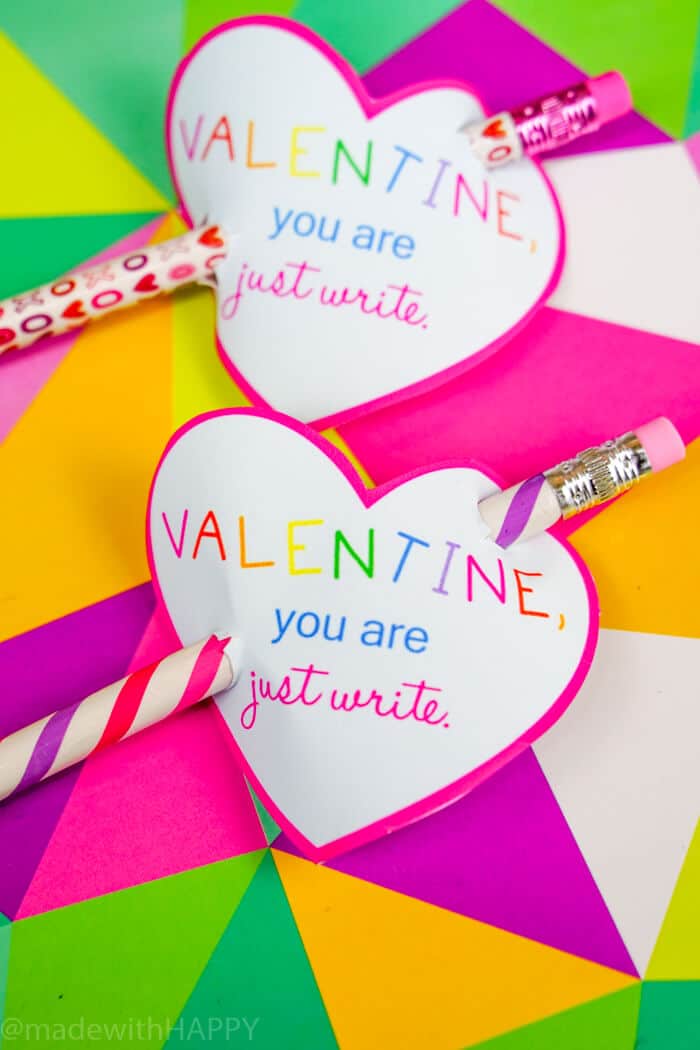 This is a fun and inexpensive Valentine's Day card with a pack or two of pencils.
This awesome valentine printable is fun and great with the emoji erasers.
These cute and colorful Valentine's Day cards are great with the small play-doh.
Grab these free printable Valentines Day Puns and turn them into sweet bookmarks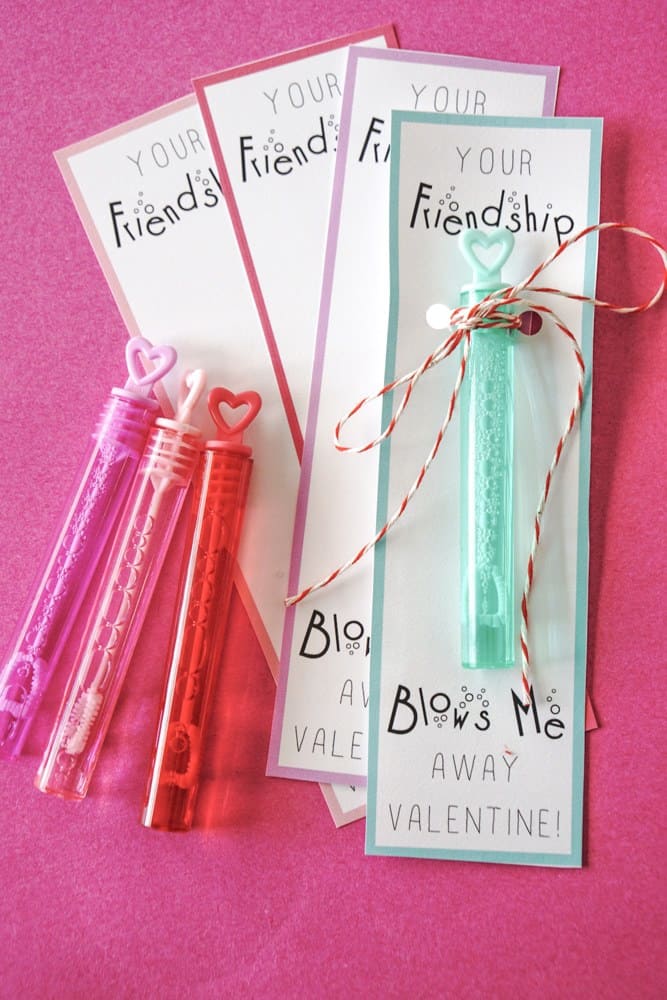 Have fun with these sweet bubble valentines printables. They will blow you away.
This Star Wars Valentines is super cute and great for those baby Yoda lovers. Along with some Star Wars Ring Pops and this free printable Star Wars Valentines card.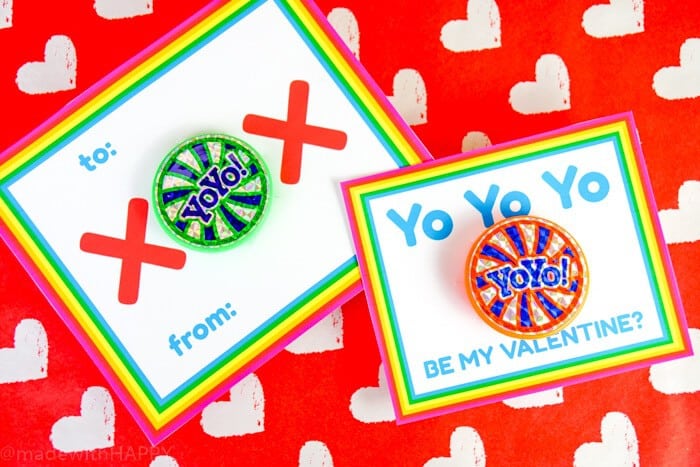 Sharing these fun YoYo Valentines card for fun! Grab some yoyos and this free printable Valentines card.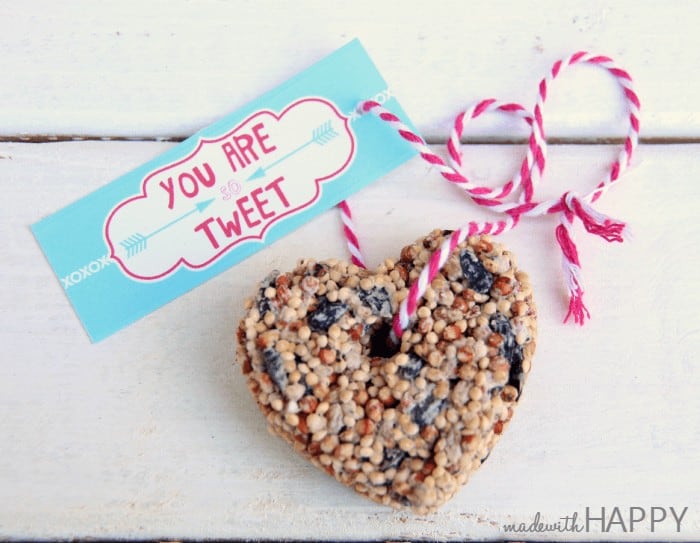 Make these bird seed ornaments and these free printable "You're so Tweet". Great non-candy Valentines option.
These are fun dragonfly toy printable valentines that are great for kids of all ages, but particularly fun for preschoolers.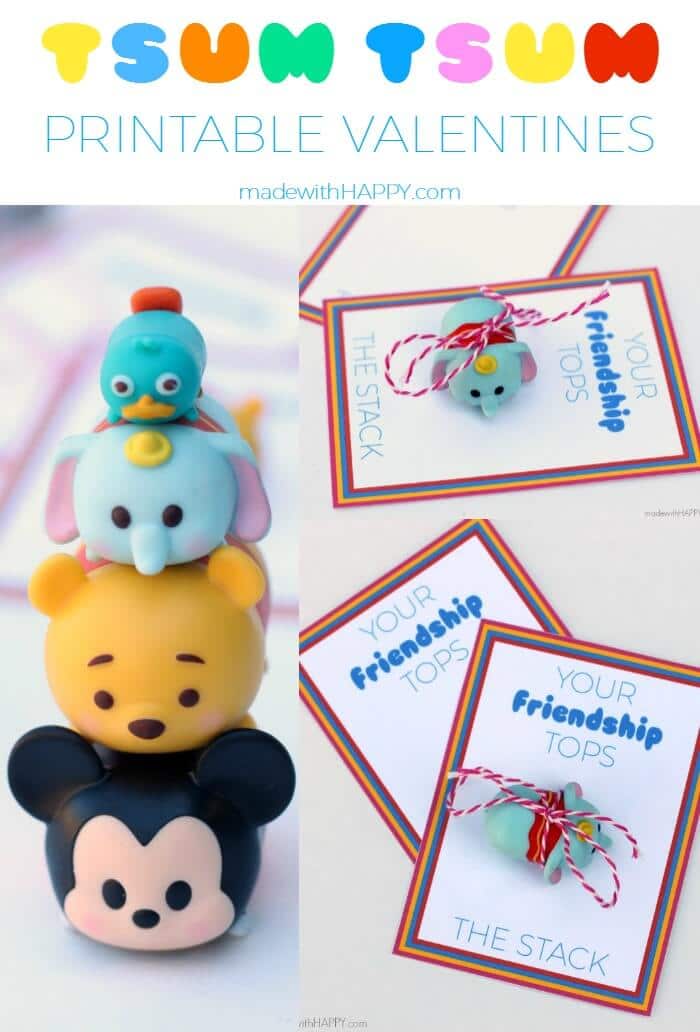 These Disney Valentines are all kinds of fun! These stackable fun characters are a favorite.
These are a great way to add a tag to these sweet homemade heart marshmallows.
We've added this free printable tag to our candy heart flower pot, but this fun printable valentines card can be added to a bag of candy hearts or our fun conversation heart sunglasses.
These printable Valentines tags are great to any gifts
Print out these fun Valentine tags for different gifts. These sweet bears are all kinds of cute!
We hope you enjoy all these fun Valentine's Arts and Crafts.
We highlighted these Valentines Crafts along with some other fun kid's crafts in our February Crafts along with our 101+ Kids Crafts.
You also do not want to miss our 101+ Printable Coloring Pages For Kids and 101+ Printables For Kids full of Crafts and Coloring Pages.
Happy Valentine's Day!
CONNECT WITH MADE WITH HAPPY!
Be sure to follow me on social media, so you never miss a post!
Facebook | Twitter | Youtube | Pinterest | Instagram
Looking for crafts to keep your child busy? Sign up for my 5 Ridiculous HAPPY Activities in under 30 minutes for your kids delivered directly to your inbox!
Find and shop my favorite products in my Amazon storefront here!
VALENTINES CRAFTS FOR KIDS
PIN IT TO YOUR DIY BOARD ON PINTEREST!
FOLLOW MADE WITH HAPPY ON PINTEREST FOR ALL THINGS HAPPY!