Learn some Valentine's Day Fun Facts For Kids of all ages! We're sharing the holiday's history along with some other fun trivia questions and interesting facts.
These Valentine's Day fun facts for kids are a great way to understand the history of Valentine's Day as well as share some fun Valentine's Day trivia with friends and family throughout the month of February leading up to National Lovers Day!
Valentine's Day Holiday
Valentine's Day happens within the Winter season in the Northern Hemisphere, and the Summer season in the Southern Hemisphere.
There is also all kinds of Valentine's Day fun for kids including a number of making cards, crafts, games, coloring pages, and art projects. We've included a number of those to celebrate all that is Valentine's Day.
Before we jump right in, you will not want to miss our Febuary Fun Facts!
What is Valentine's Day?
Valentine's Day, otherwise known as St. Valentine's Day is a festival held every year to celebrate love and friendship.
When is Valentine's Day?
Valentine's Day is February 14th each year.
History of Valentine's Day
Why Is It Called Valentine's Day?
Valentine's Day is named after Saint Valentine, a Catholic priest in the 3rd Century who lived in Rome. There are two stories about who Saint Valentine is. Both were said to have died on February 14th.
Saint Valentine Story
The first of the stories is of Saint Valentine, who would secretly officiate marriages of soldiers to their sweethearts during a time when Emperor Claudius II banned marriages.
The second story was about another priest named Valentine who was killed on February 14th for converting Romans to Christianity. This was a time when the Romans believed Christianity was a cult.
Regardless of which Saint Valentine it was, over 200 years later in 496 A.D., Pope Gelasius I, named Feb. 14 as a feast day, also known as the "Feast of Saint Valentine" or Saint Valentine's Day. Saint Valentine became the patron saint of engaged couples and happy marriages.
In the 14th century, the English poet Geoffrey Chaucer wrote a poem that associated the day with love. It is believed to be the beginning of celebrating love and romance on this day.
King Henry VIII declared February 14 a holiday in 1537.
Fun Facts About Valentine's Day
Greeting Cards
In 1415, the Duke of Orleans wrote the oldest love poem, the first valentine. He wrote it for his wife.
The first mass-produced Valentine's Day cards were in 1840 by Esther A. Howland in Boston. Afterward, she was credited with commercializing Valentine's Day Cards in the United States.
Additionally, she is known as the "Mother of the American Valentine."
In the United States, there are over 145 Million greeting cards sent each year.
It is the second most popular day to send greeting cards next to Christmas.
Teachers receive most Valentine's day cards each year.
Roses + Flowers
It is estimated that 2 billion dollars are spent on flowers for Valentine's Day.
Red roses are often called the "flower of love".
Venus, the Roman goddess of love and beauty, loved the red rose.
250 million roses grown for Valentine's Day.
Cupid
According to Time, the legend of Cupid dates to 700 B.C. He was a Greek God of love named Eros. He was the son of Venus, the goddess of love.
Eros was more of a heartthrob than the charming cherub that he is depicted as today.
Legend is that Cupid would shoot his arrow into people's hearts which would make them fall in love!
XOXO
The X became a symbol for a kiss in medieval times, or Middle Ages, because people who couldn't write signed their name as an X, and kissed it to show good faith.
Chocolate
Richard Cadbury created the first heart-shaped Valentine's day candy box in 1861. This is the same box of chocolates that we often buy as Valentine's day gifts.
Each year, over 36 million heart-shaped boxes of chocolate are bought every year.
Conversation Hearts
A pharmacist named Oliver Chase in Boston invented the machine to mass produce make medical lozenges for sore throats. He then shifted from lozenges to candy and founded the New England Confectionery Company (NECCO).
The first candy lozenges became Necco wafers.
Oliver's Brother Daniel joined his brother and figured out how to stamp the wafers with messages using vegetable dye.
It was soon after that they figured out how to turn the wafer into a heart shape for Valentine's Day. At that moment, the first conversation heart was born.
Conversation hearts have a shelf life of 5 years.
The number of conversation hearts made every year exceeds 8 billion.
Other Valentine's Day Facts
The first Valentine's Day was in Paris on February 14, 1400
Lovebirds are actual birds called Agapornis birds and travel in pairs.
The mating season of birds is in February and often why birds are associated with love and known as the love birds.
Alexander Graham Bell filed a patent application for the telephone on February 14, 1876.
Jewelry is the Valentine's gift that people spend the most on, with over 5 Billion in the United States
Groundhog Day was originally held on February 14th
9 million people, pet owners, buy Valentine's Gifts for their pets.
Valentines For Kids
Valentine's Day is a fun time to spend with family and friends and celebrate the season. We have many different activities that will be fun for the whole family this Valentine's Day but especially for kids. Check out these Valentine's Day!
We have a number of different crafts that are great for Valentine's and Love Month. For example, here are the top three.
Here is the Full Valentine's Day Craft List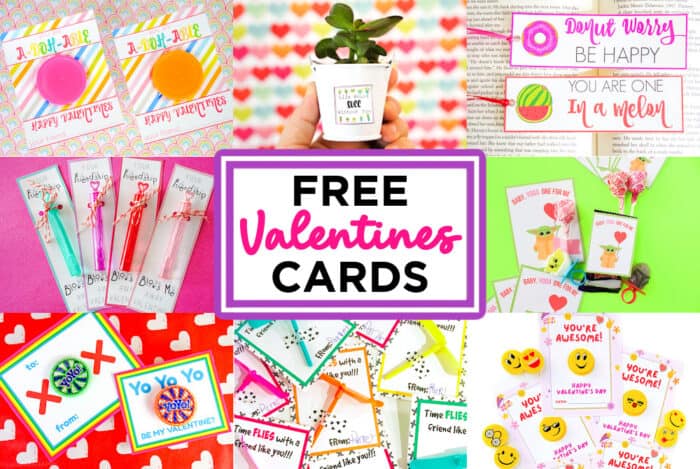 We have lots of free printable Valentine's cards that are great for kids to hand out to their friends and classmates. For example, here are a few of our favorites.
Here is the Full Valentine's Day Cards For Kids List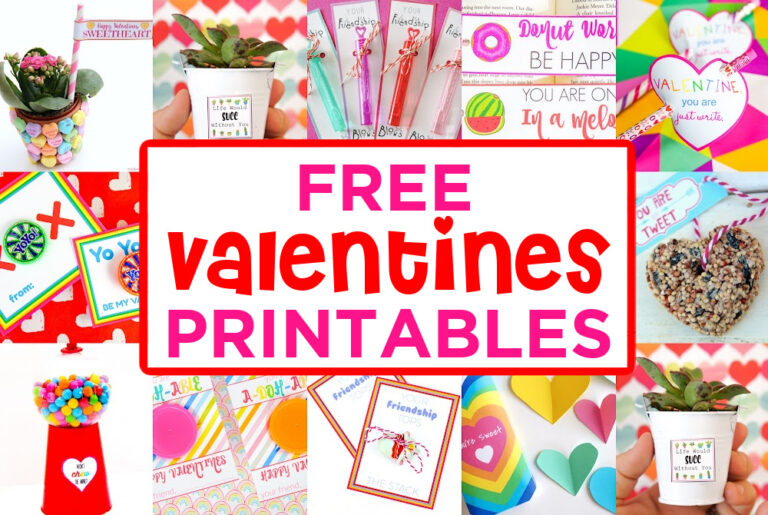 Load up on some fun Valentine's Day printables which include Valentine's Day games, puzzles, printable crafts, coloring pages, and more! In fact, here are a few of our favorites.
Here is the Full Valentine's Day Printables List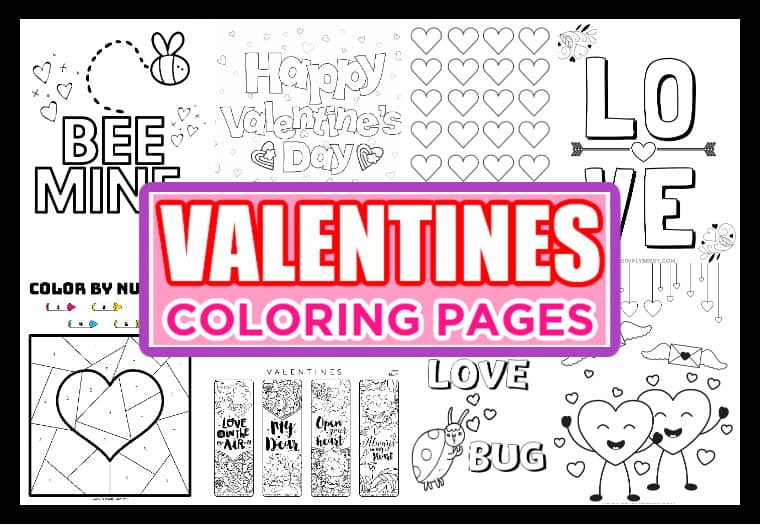 If coloring is your jam, then you certainly won't want to miss our fun Valentine's Day coloring pages. Lots of them!
We highlighted these Fun Facts along with some other fun kid's crafts in our February Crafts along with our 101+ Easy Kids Crafts.
You also do not want to miss our 101+ Printable Coloring Pages For Kids and 101+ Printables For Kids full of Crafts and Coloring Pages.
Lastly, we hope you and your sweetheart have a HAPPY Valentine's Day!
Download Free Valentine's Facts Infographic
Enter your first name and email address to download the free Valentine's Day Facts pdf file.
CONNECT WITH MADE WITH HAPPY!
Be sure to follow me on social media, so you never miss a post!
Facebook | Twitter | Youtube | Pinterest | Instagram
Looking for crafts to keep your child busy? Sign up for my 5 Ridiculous HAPPY Activities in under 30 minutes for your kids delivered directly to your inbox!
Find and shop my favorite products in my Amazon storefront here!
VALENTINE'S DAY FACTS FOR KIDS
PIN IT TO YOUR DIY BOARD ON PINTEREST!
FOLLOW MADE WITH HAPPY ON PINTEREST FOR ALL THINGS HAPPY!