Looking for a fun free printable Valentine's Day card for kids to bring to school? We have you covered with the best Valentine's Day cards for kids of all ages.
These Valentine's Day cards are a fun way for kids to hand out their own cards to their friends and classmates and not break the bank.
I'm a firm believer that a child's Valentine should be fun and a great opportunity for them to say Happy Valentine's Day to their kids' classmates. They most certainly should not cost a ton of money and shouldn't be super complicated to make.
Kids Valentines Cards
Each year since, starting in Preschool, the kids would start to get excited about making and handing out classroom valentines. At the beginning of the month of February, we would start brainstorming.
A trip to the dollar store to grab some fun toys, some craft supplies, and even some art supplies (for the little artists). Our school has banned candy or a sweet treat valentine, so we typically end at the party favor aisle or toy section.
Once we've decided on a slinky, bouncy ball, or rubber ducky, then it's time for the little hands to start making themed cards for the card exchange. It was then that we realized its so much more fun when we find a fun valentine's day card to go along with our little gift. Then the best part is then your child only has to add a sweet message and their name.
For younger children print, cut, and add your child's name. Done and done! Happy Valentines Day To you and your child!
Don't miss all our Valentine's Day Facts For Kids too.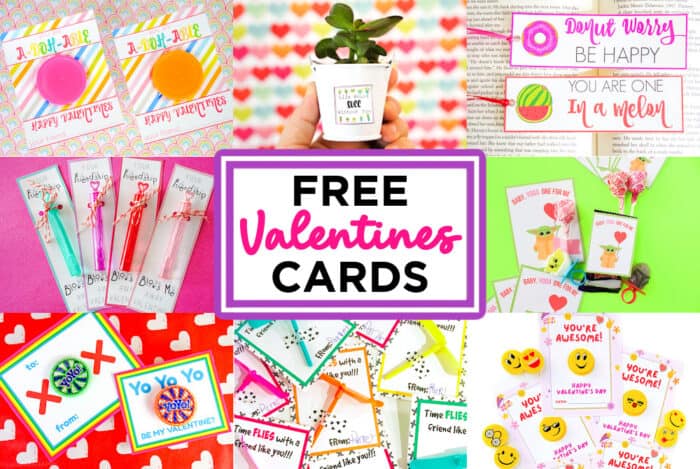 Free Valentine's Day Cards For Kids
Have fun with the different Valentine's cards below. There are lots of different designs. Some go along with a small gift and or fun toys. Some accompany sweet treats. Regardless of what you pick, we hope you have fun with these printable Valentine's Day cards.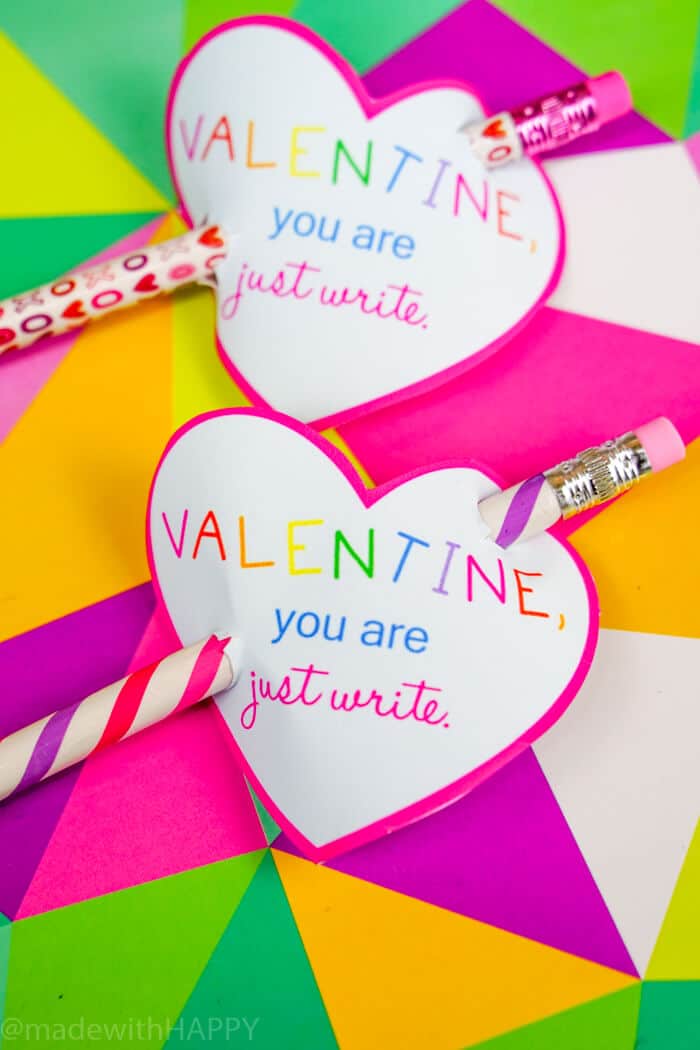 This sweet child's Valentines is one of our most popular. These free printable adorable cards are a huge hit paired with a collection of valentine pencils.
Move over Hallmark Valentines day Cards, these emoji eraser Valentines are all kind of fun and sure to make anyone smile.
Grab a small container of play-doh and these A-Doh-Able printable gift cards. They are really adorable Valentines.
If you're looking for a free printable that doesn't need anything to accompany it. These are a great way to share a fun food pun with a friend all the while encouraging them to keep reading!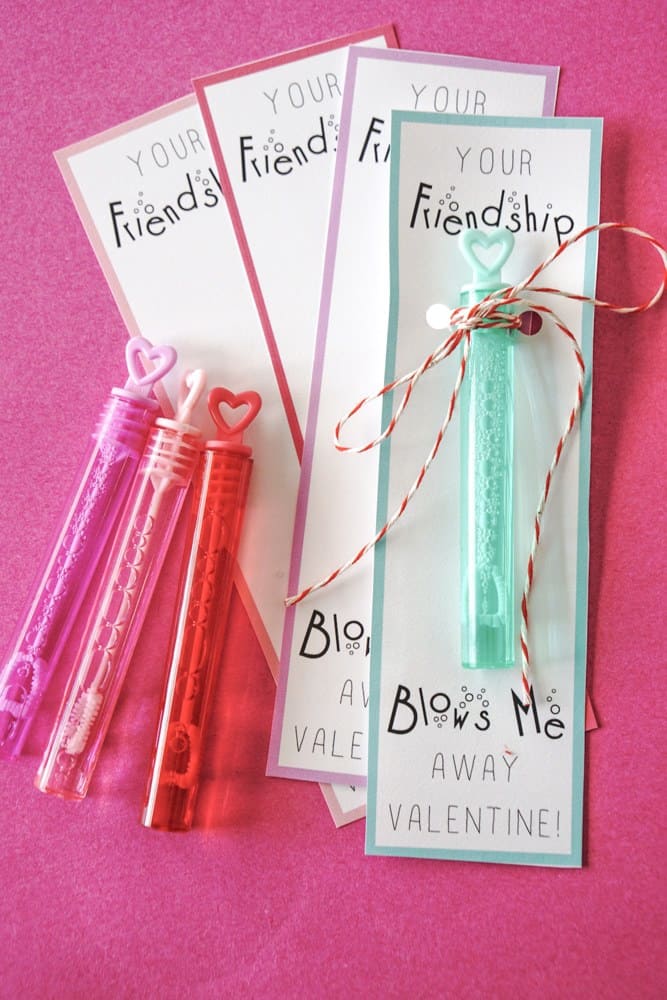 Grab some little Valentine bubbles for the entire class and the cutest printable cards that are sure to blow your friends away!
For all the Star Wars fans, these free printables are fabulous paired with a small treat or Star Wars toy.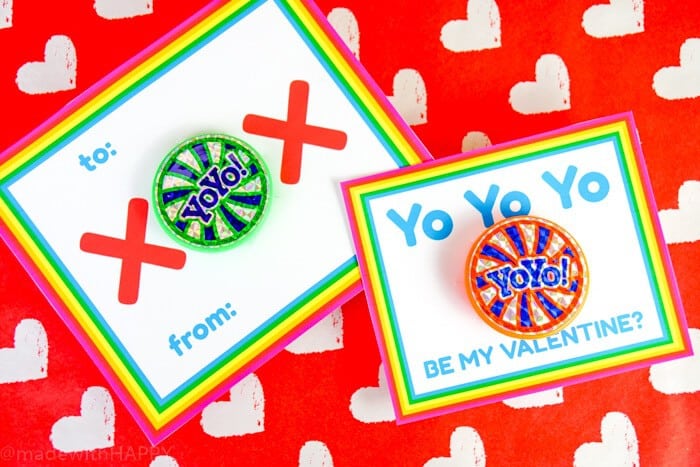 Yo Yo Yo... Have so much fun with these printable Yo Yo Cards. Great for older kids and great alternatives to sugary treats Valentines.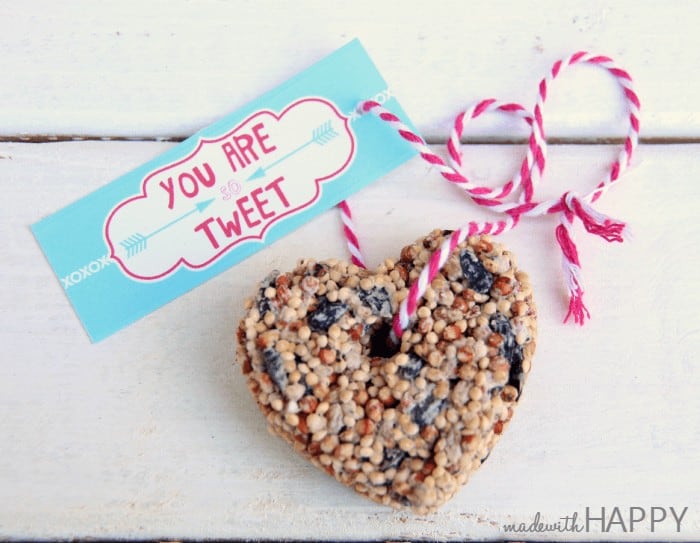 Learn to make these birdseed hearts and this tweet printables.
These fun dragon fly helicopter toys make a fun retro print card.
For the Chocolate lovers, these free printable candy bar wrappers are so sweet!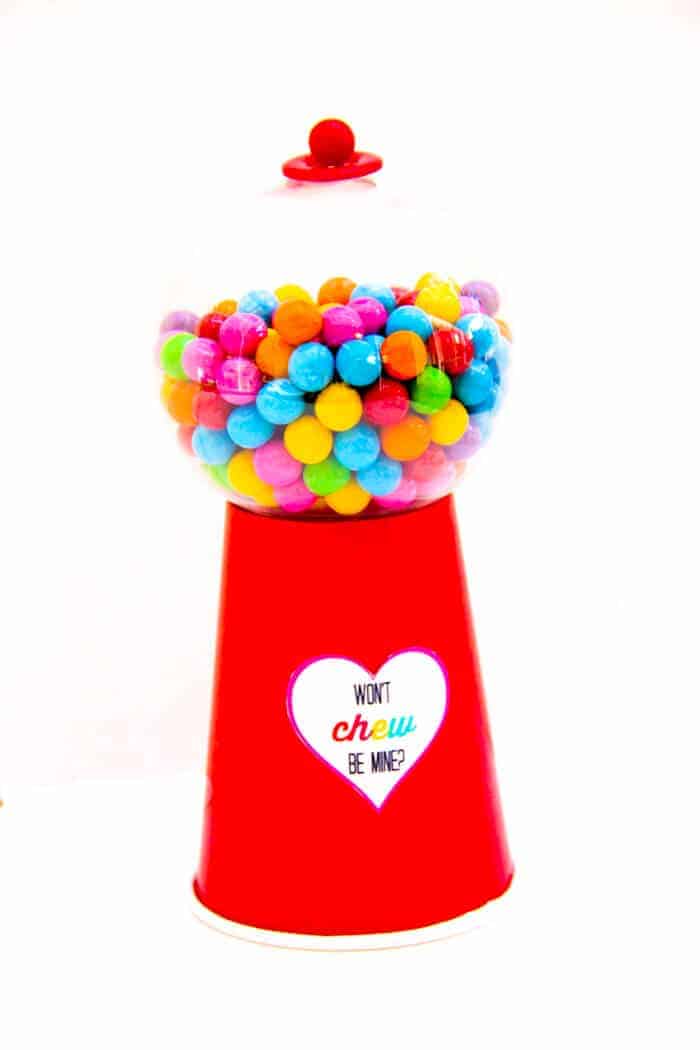 We're sharing how to make these gumball machines as well the "Won't Chew Be Mine?" free printables.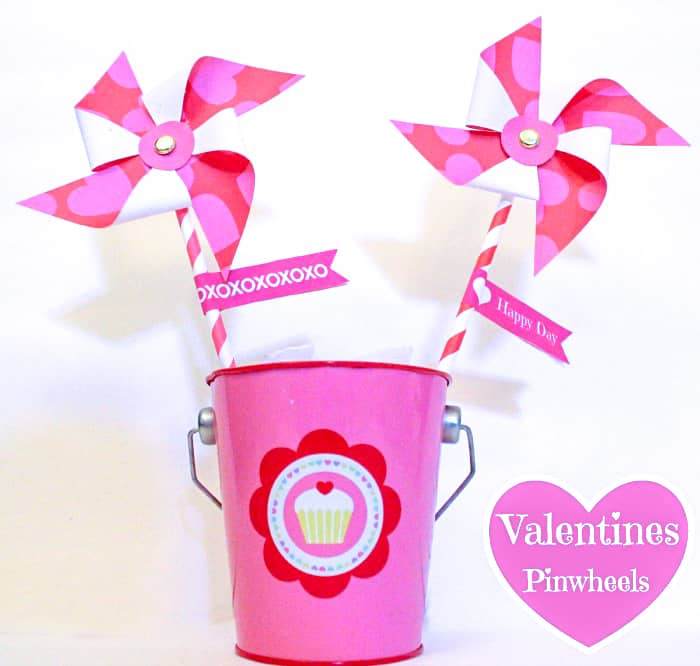 We're big fans of making these sweet pinwheels along with these free printable xo Valentine Card.
Great way to tell your favorite coffee lover that you love them a latte. Pair this with your teacher's favorite coffee shop gift card and this sweet printable.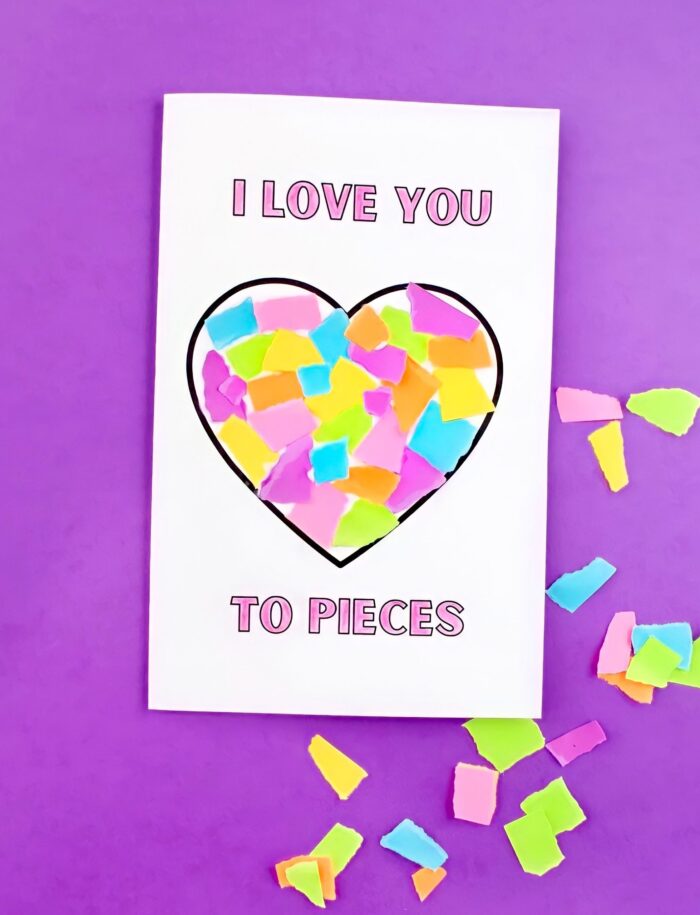 Turning your Kids Valentines Cards into a free printable cards that you can craft. I love this card to pieces.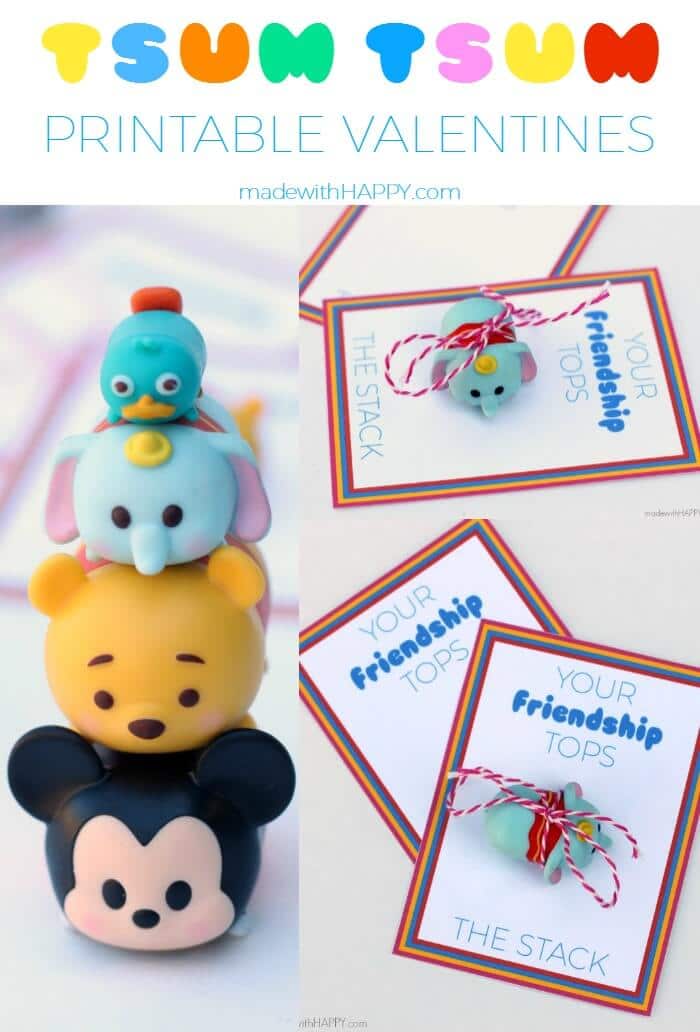 These sweet stackable Disney toys make for a fun free printable.
Learn to make a homemade marshmallow and gift wrap it with this free printable "You Melt My Heart" printable.
Have fun with these candy hearts and little flower pots make for a fun little gift.
If gift tags are what you need then look no further. These six different designs pair with any Valentine's gift.
Another sweet gift tag that is free and all kinds of adorable.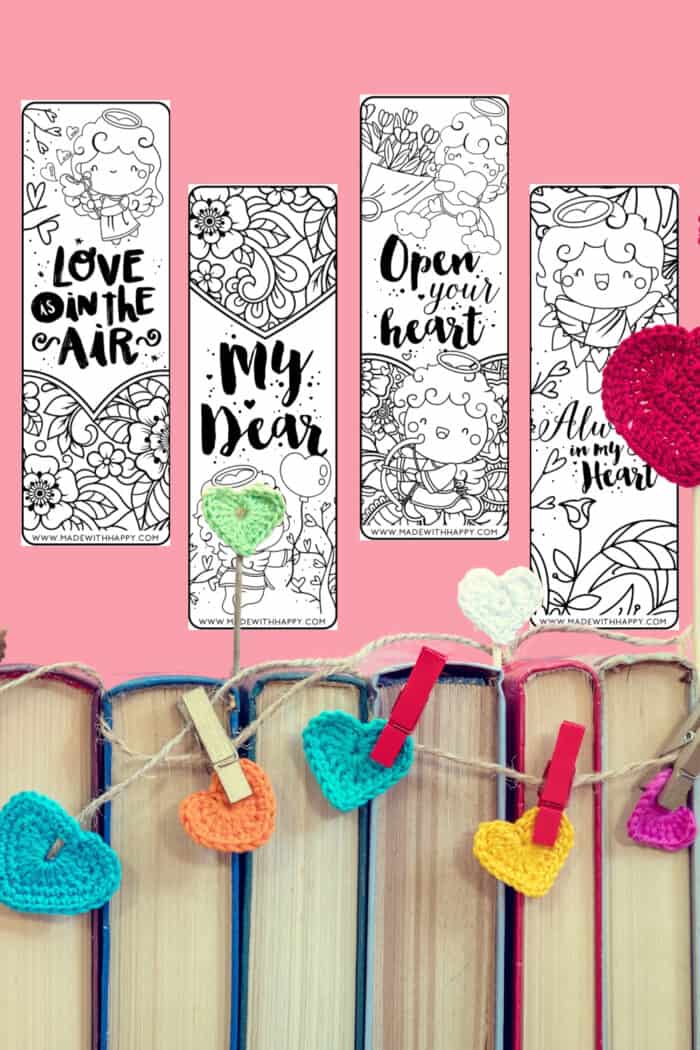 Free printable Valentine's bookmark to color. Four bookmarks on one page and would make a fun Valentine's Day card for classmates and friends.
We have some really fun crafts that make great gifts that are sure to result in happy hearts. We have so many fun crafts that are sure to keep your kids of any age busy this Valentine's. Grab your favorite craft supplies
We highlighted these Valentine's Printables along with some other fun kid's crafts in our February Crafts along with our 101+ Crafts For Kids.
You also do not want to miss our 101+ Printable Coloring Pages For Kids and 101+ Printables For Kids full of Crafts and Coloring Pages.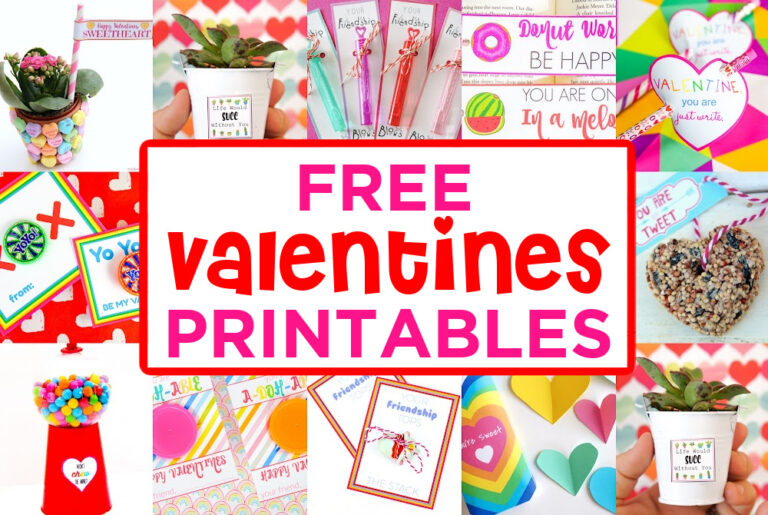 Don't miss some of our other fun Valentine's Day Printables that definitely add some fun little extras leading up to Valentine's Day.
CONNECT WITH MADE WITH HAPPY!
Be sure to follow me on social media, so you never miss a post!
Facebook | Twitter | Youtube | Pinterest | Instagram
Looking for crafts to keep your child busy? Sign up for my 5 Ridiculous HAPPY Activities in under 30 minutes for your kids delivered directly to your inbox!
Find and shop my favorite products in my Amazon storefront here!
VALENTINE'S DAY CARDS FOR KIDS
PIN IT TO YOUR DIY BOARD ON PINTEREST!
FOLLOW MADE WITH HAPPY ON PINTEREST FOR ALL THINGS HAPPY!