Kick-off the New Year with these January Crafts for Kids, which are sure to keep little hands busy. Easy and fun Winter crafts and Winter art projects that the kids will love!
Our list of January crafts for kids has tons of fun easy winter-themed kids' arts and crafts.
January is a great time to kick off new happenings for the year. It is typically a cold month and one where we spend lots of time indoors. We want to help keep those kids busy during this time.
There are lots of craft activities and craft projects in January including winter-themed crafts, Chinese New Year's Crafts, Lego crafts, and more.
There are some cross-over Christmas crafts that can easily be modified into more winter themes like a Christmas tree can be a winter tree very easily. 🙂
If you enjoy easy crafts like these ones, make sure to check out last month's December Crafts For Kids along with our 101+ Easy Craft Ideas for kids.
You also do not want to miss our 101+ Printable Coloring Pages For Kids and 101+ Printables For Kids full of Crafts and Coloring Pages.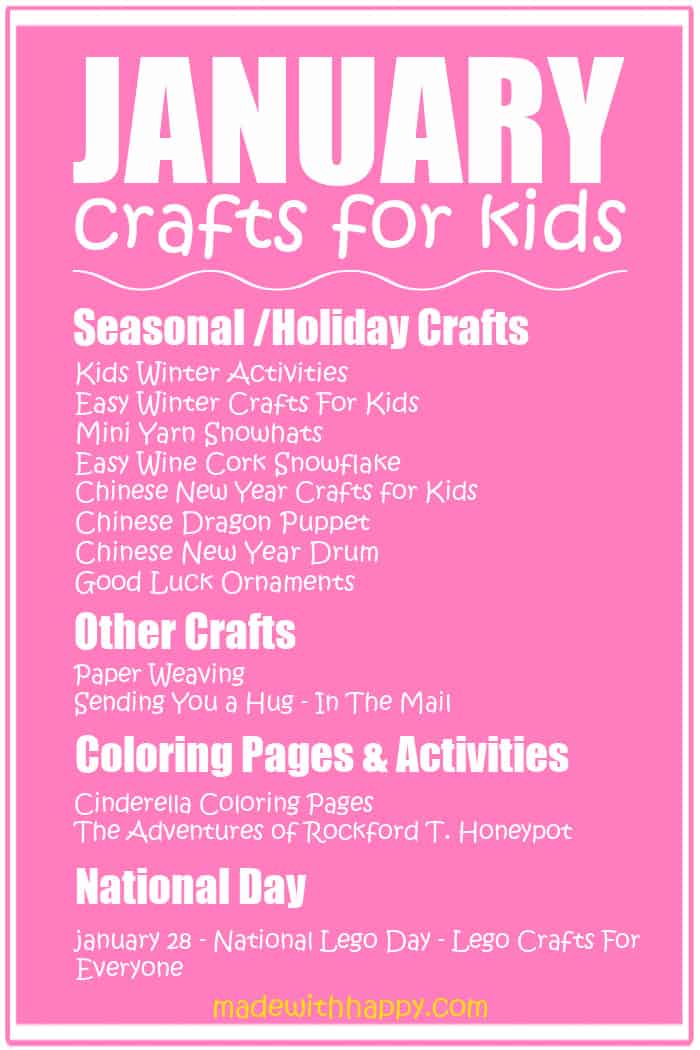 Download Free Printable Checklist For January Crafts For Kids
For those that like a printable version, then we have you covered. Enter your name and email below and it will take you straight to the pdf for free.
Looking for all kinds of fun facts about January, then head over and load up on all the fun. Comes with a fun free printable version too.
These cute Winter crafts are sure to be so much fun. They are simple projects and winter craft ideas to keep little hands busy as well as develop fine motor skills. Win-win for everyone this Winter!
Learn all about Winter and the fun facts throughout the season!
There would not be a winter craft that did not have a sweet penguin craft included. This paper plate penguin is all kinds of wintery snowy fun. With just a few supplies, you can make these cute winter craft penguins come to life. A few paper plates and you have some cute easy winter crafts.
For those of you in the colder climates, I imagine are always looking for some winter activities for the kids indoors. We have both indoors and outdoors with these simple ideas. This little list has some great crafts that I know the kids are sure to have a perfect time both indoors and out.
This mini snowman craft is a great craft that is all kinds of fun for the winter. Turn those toilet paper rolls into these sweet winter hats with a little yarn and some weaving.
We're showing a fun way to make fake snow using only 2 ingredients you most likely already have at home.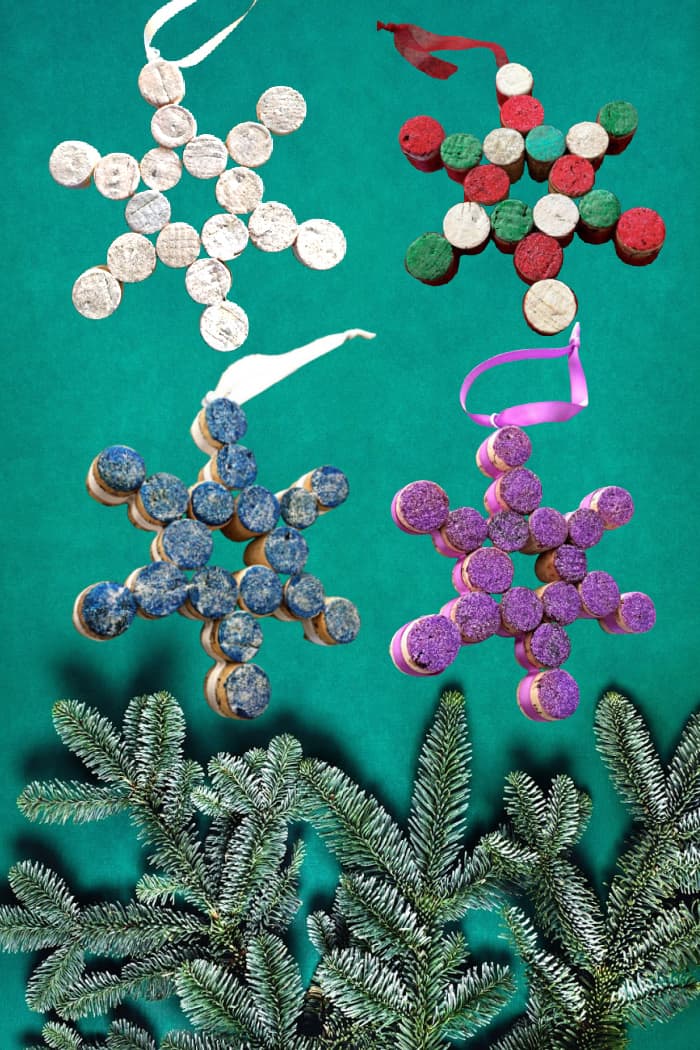 These snowflakes are so much fun to make with both older kids, toddlers, and preschoolers. They turn those holiday corks into a project that can hang in your windows all winter long.
This simple winter craft Grab a cork, pipe cleaners, and some paint and you will be on your way to a super cute winter-themed craft.
The kids love to build this craft and the birds love this craft in the winter as it is hard for them to find food as easily in the winter!
Turn those toilet paper rolls into a sweet snowman with just a few simple supplies.
Is there anything better than warming up from a cold winter day, then with a cup of hot cocoa? I think not. Learn how to make these fun hot chocolate bombs.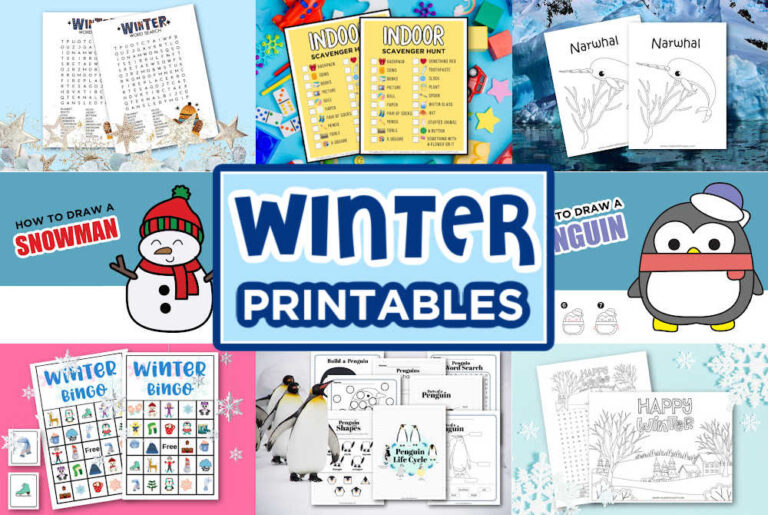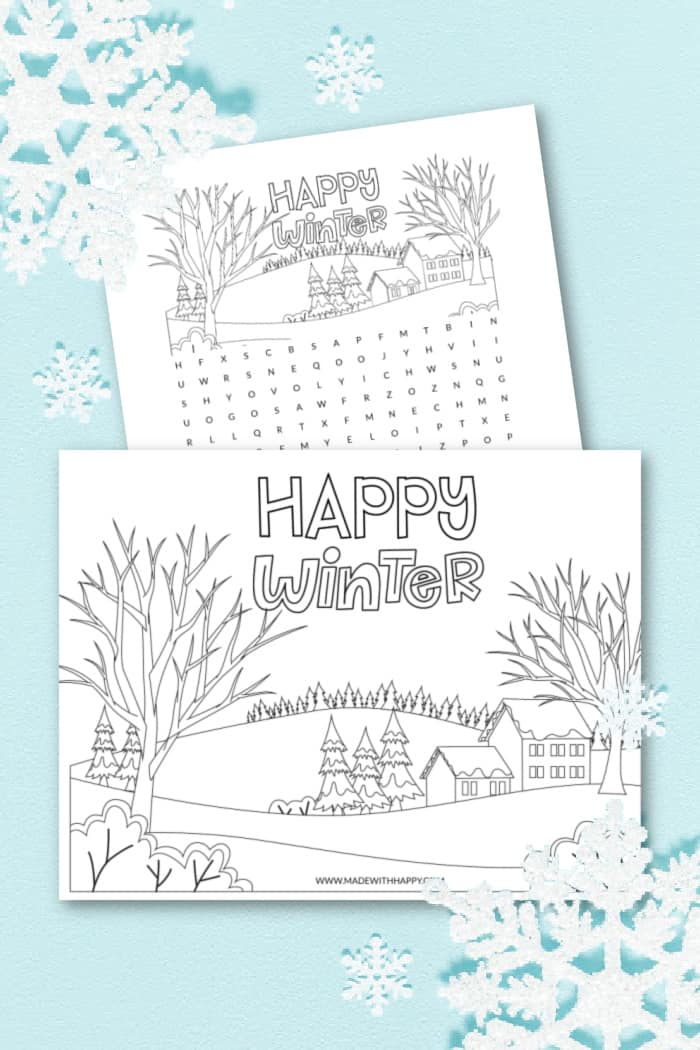 Warm up your hearts and busy hands with these free printable HAPPY Winter Coloring Pages. Winter Coloring Page and Winter Word Search.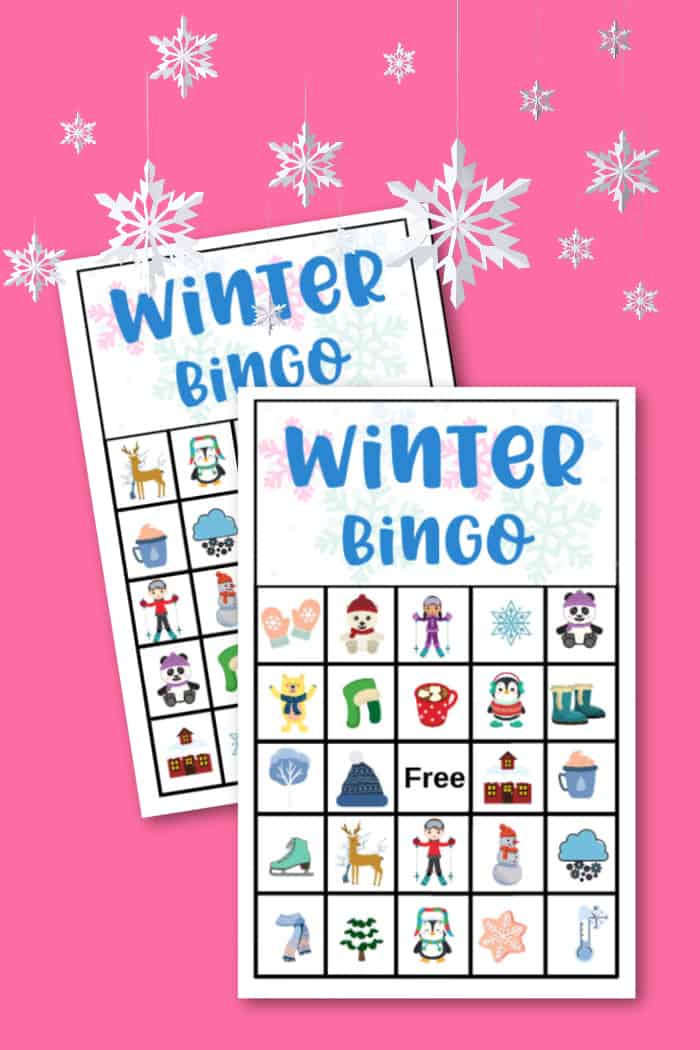 Celebrate the Winter season with your family and friends with these free printable Winter Bingo game boards and calling cards!
Have some printable winter fun with these free printable winter coloring bookmarks.
This fun winter-themed matching game for kids is loads of fun for young children.
Have some winter fun drawing snowmen. We're sharing step-by-step instructions along with a free printable how-to guide.
Combining our love of penguins and fun with this penguin activity pack. There is a lot to learn about the sweet black and white animal. There are also some fun word searches, coloring pages, and more.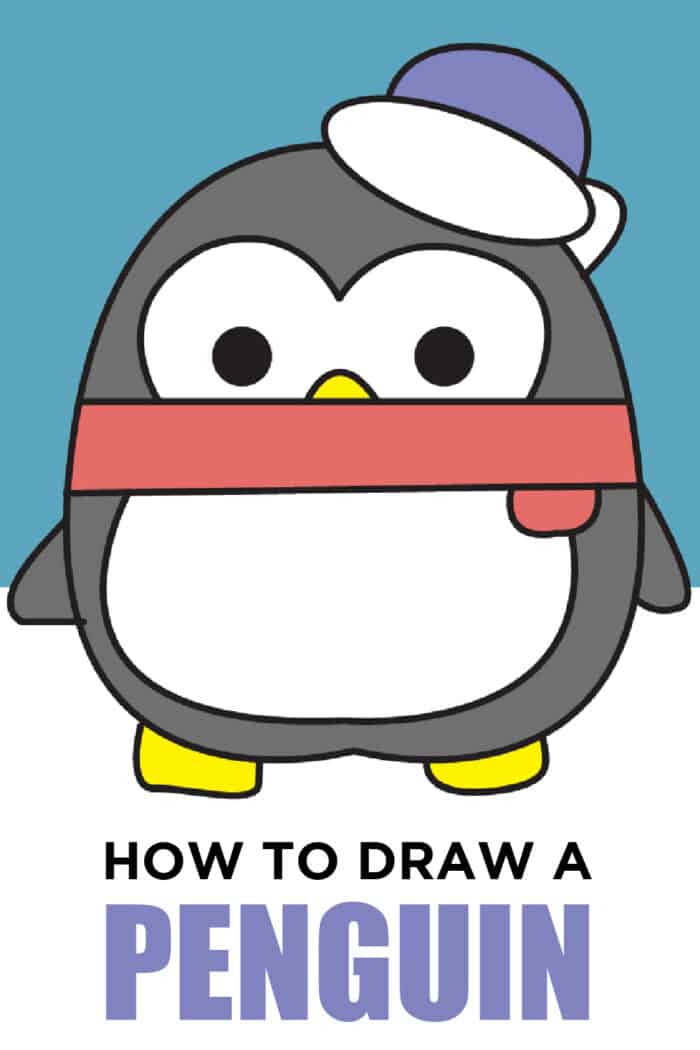 Have some drawing fun with this cute cartoon penguin. We're sharing a printable step-by-step tutorial too.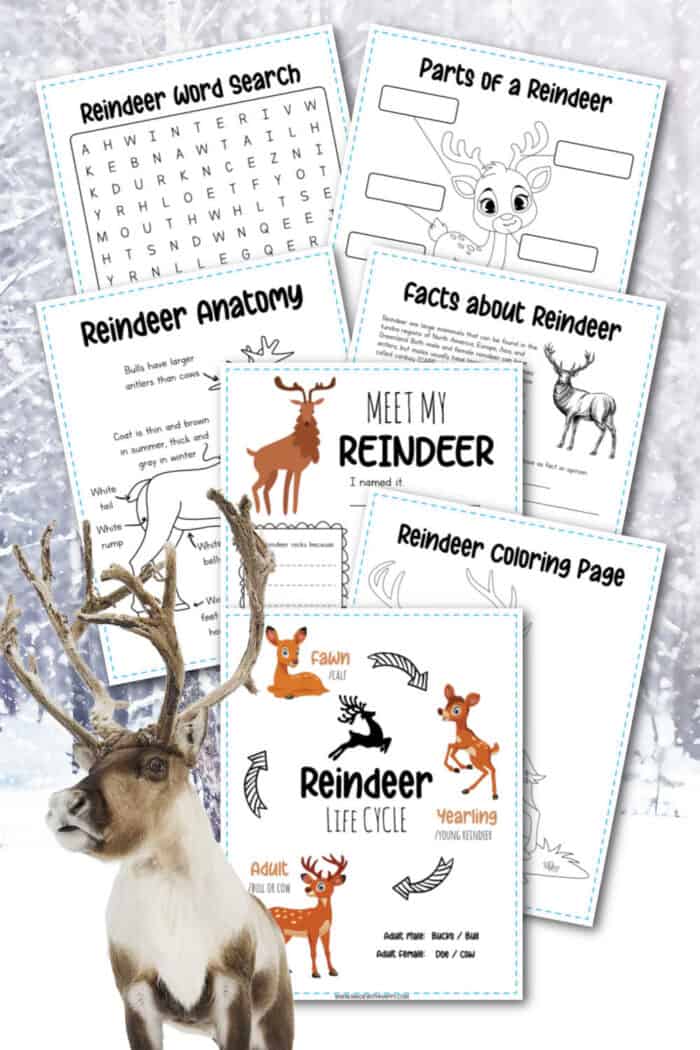 These winter animals are not only working for Santa. They are fun to learn about all winter long!
This directed drawing of a reindeer is a fun project for a snow day!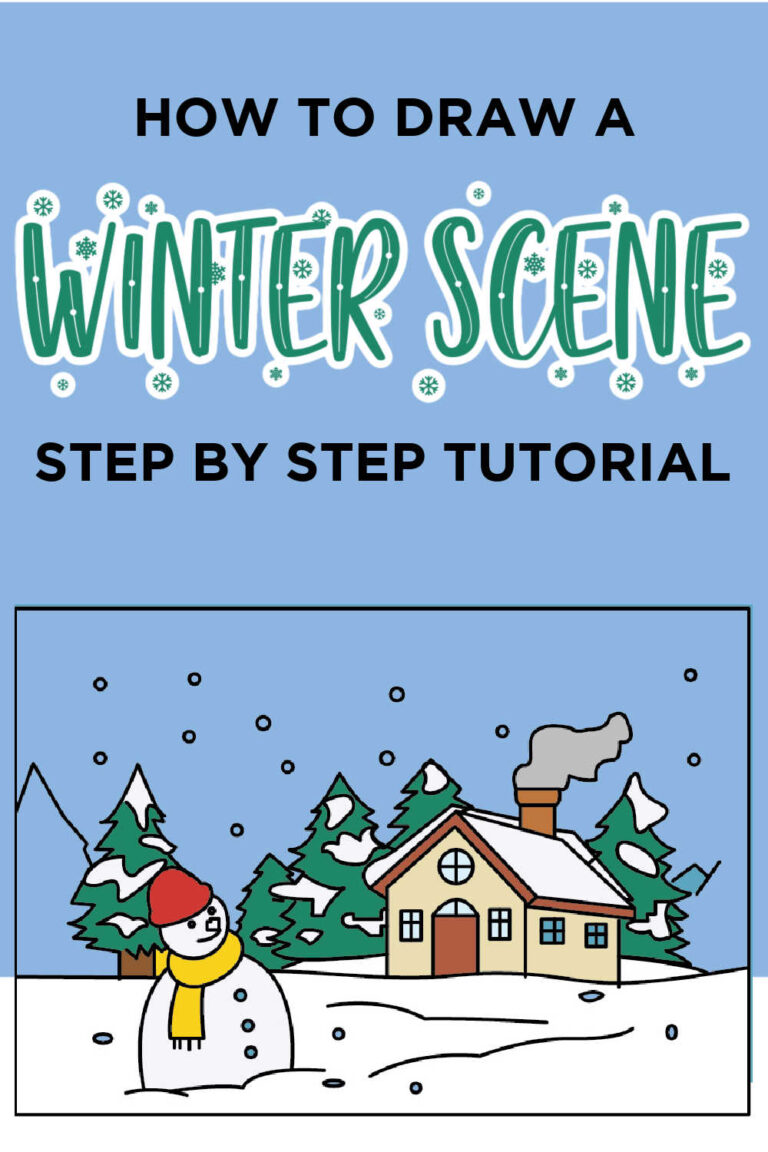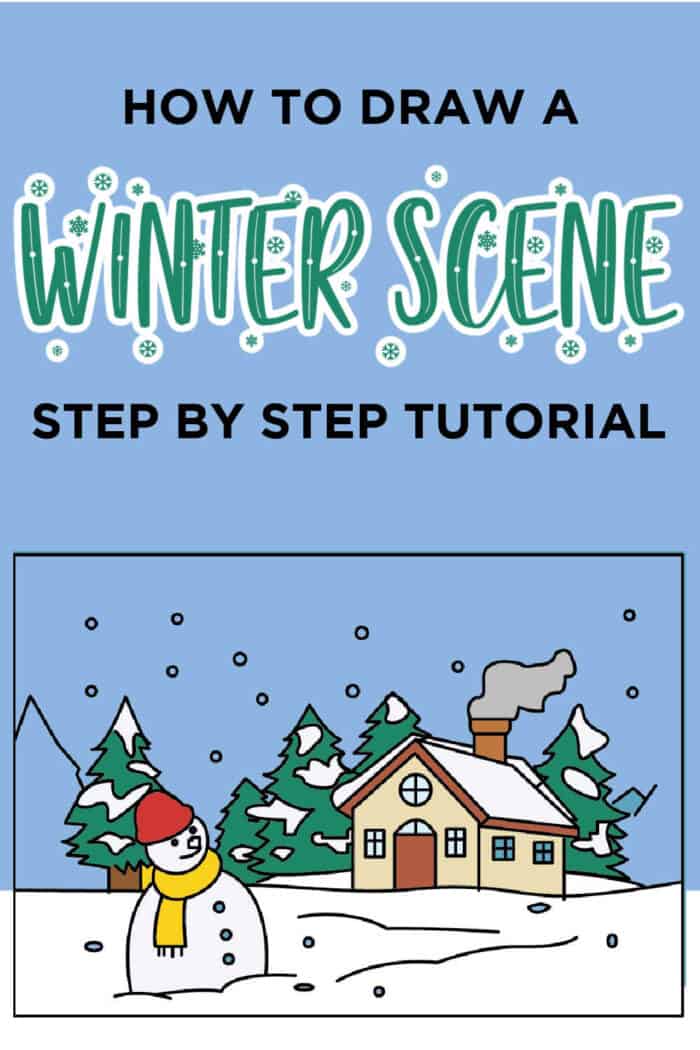 Learn how to draw a fun winter scene with step-by-step instructions along with a printable guide.
Winter's beloved character is all kinds of fun to draw!
January Kids Crafts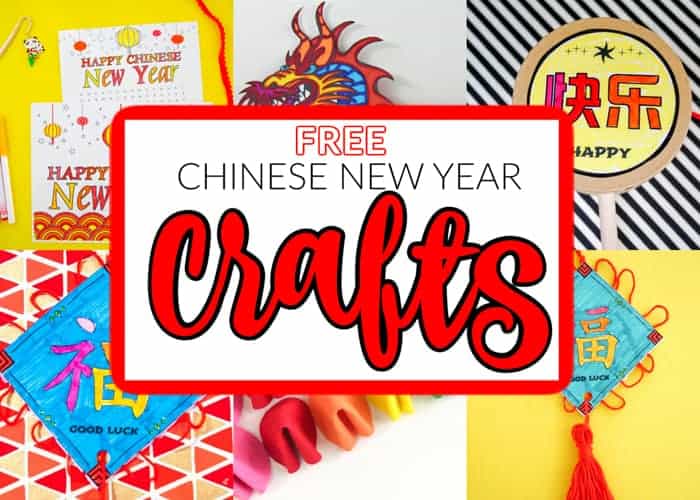 The Chinese New Year is celebrated by close to one fourth of the world's population. The Chinese New Year celebration is based on the lunar calendar and therefore does not fall on the same day each year. Each year it happens in late January to early February. Here are some of the fun Chinese New Year crafts that are great for kids of all ages!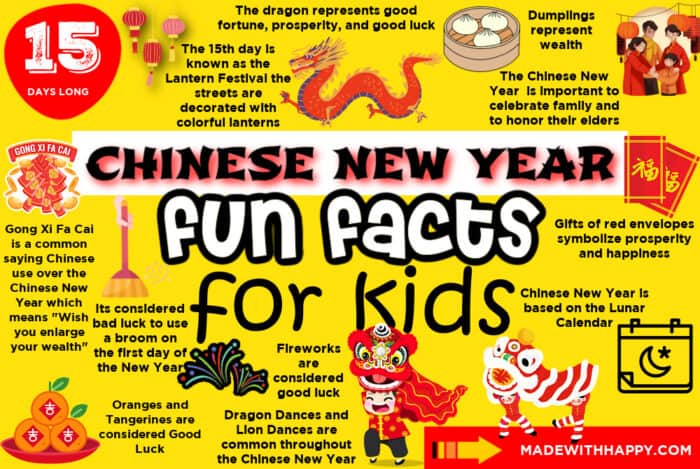 Learn all about Chinese New Year and the fun facts throughout the holiday!
One of our all-time favorite kid's craft happens to be this dragon puppet. We share with you this free printable dragon and the easy step-by-step instructions on how to turn it into a puppet. Grab a few popsicle sticks, tissue paper, and our printable template and you will be on your way.
Another fun idea for Chinese New Year. This good luck ornament is fun for kids to color and makes their own. It is easy peasy and fun!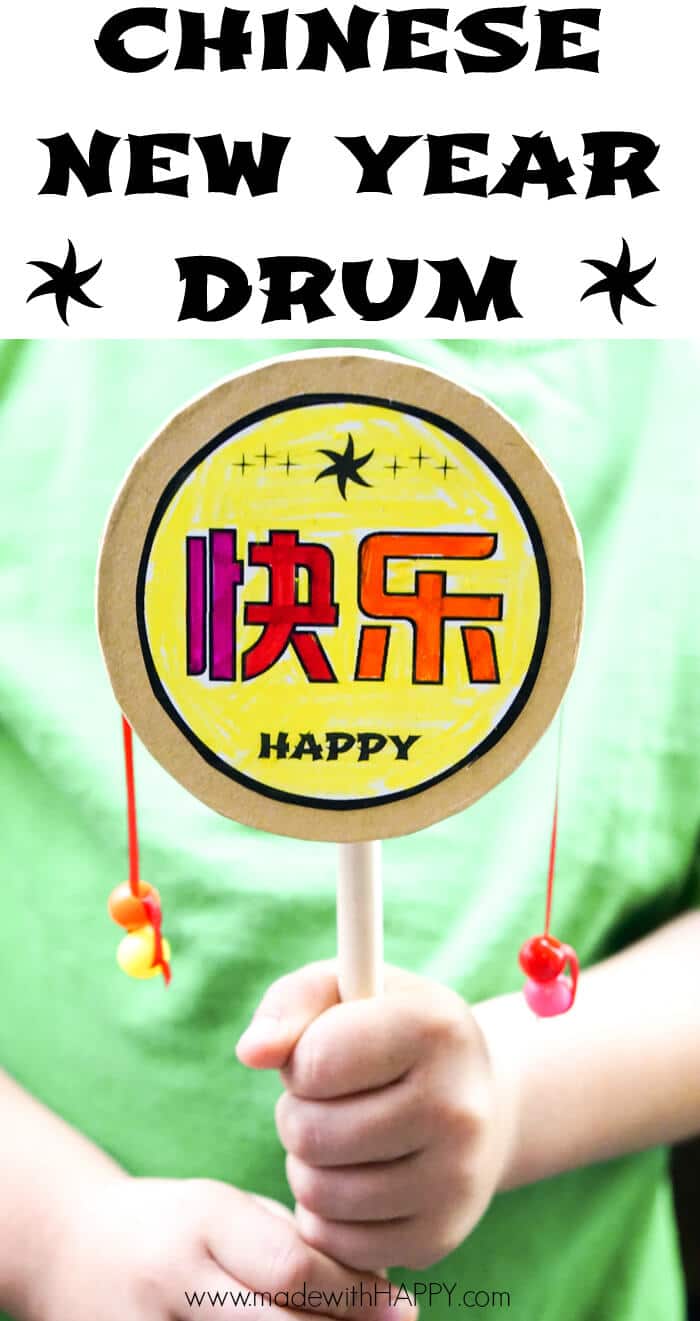 We love celebrating the lunar new year with fun Chinese New Year Crafts, like this fun Chinese New Year Drum. The post shares a fun free printable HAPPY sign as well as an easy tutorial to make these drums at home.
These super easy rainbow-felt fortune cookies are so fun and colorful and great for New Years Craft, Chinese New Years Craft or to hand out as Valentines. These are also a fun craft for the older children as they can write their own notes to their friends inside.
Celebrate the Chinese New Year with this super fun and easy giant paper lantern DIY tutorial. A balloon and some construction paper, and you will be on your way with this simple craft.
Toilet Paper Roll Dragon
This fun dragon craft combines our love of dragons and leftover toilet paper tubes. The kids will have all kinds of Chinese New Years' fun with this dragon craft.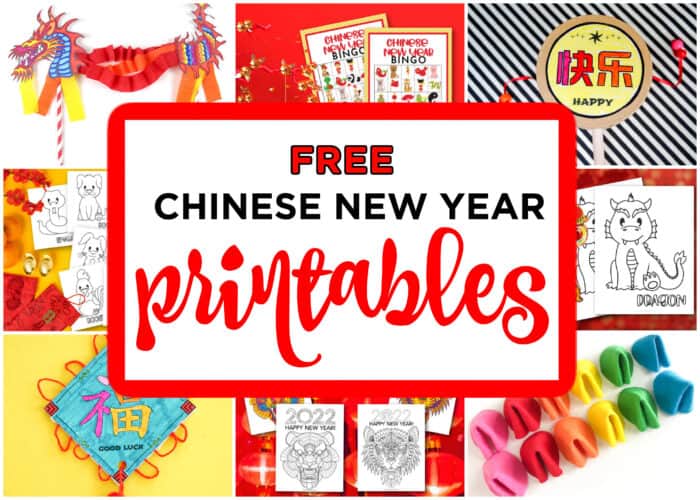 The dragon is an important part of any Chinese New Years' celebration. We have some fun dragon-inspired activities and coloring pages that are sure to add to any celebration.
Celebrate the Chinese New Year with these Free Chinese New Year Bingo Printable Cards and Calling Card. Free Fun for the whole family!
Celebrate the Chinese New Year with this fun and free printable Chinese New Year Word Search as well as tons of other fun Chinese New Year printables.
Celebrate the Chinese New Year with this sweet tiger coloring page.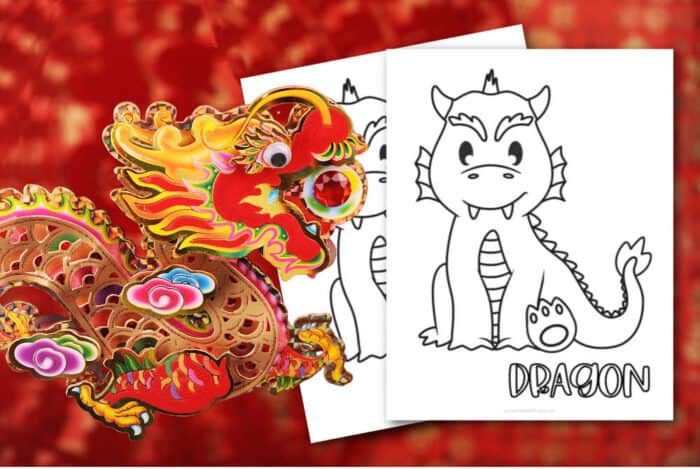 Celebrate Chinese New Year with this super cute dragon coloring page.
Year of the Rabbit
Celebrate the year of the rabbit with these three free coloring pages!
Grab these two incredible tiger head printable coloring pages in celebration of the year of the tiger.
Other Craft For January
While we are sure you will find the perfect craft for the kids this winter, here are a few great crafts that will fill your cup.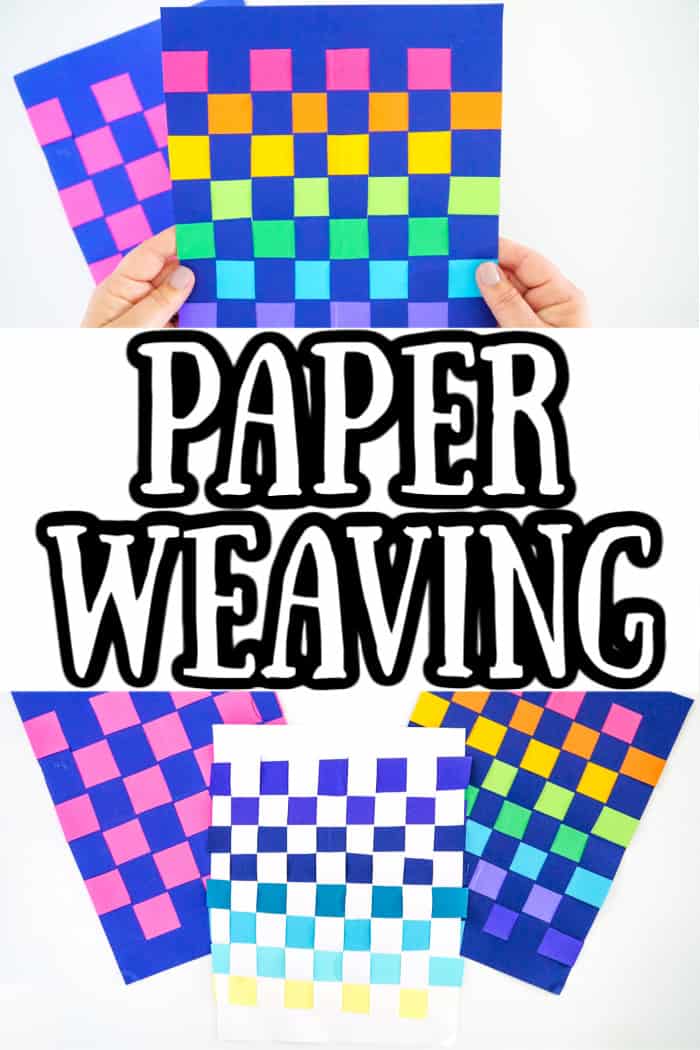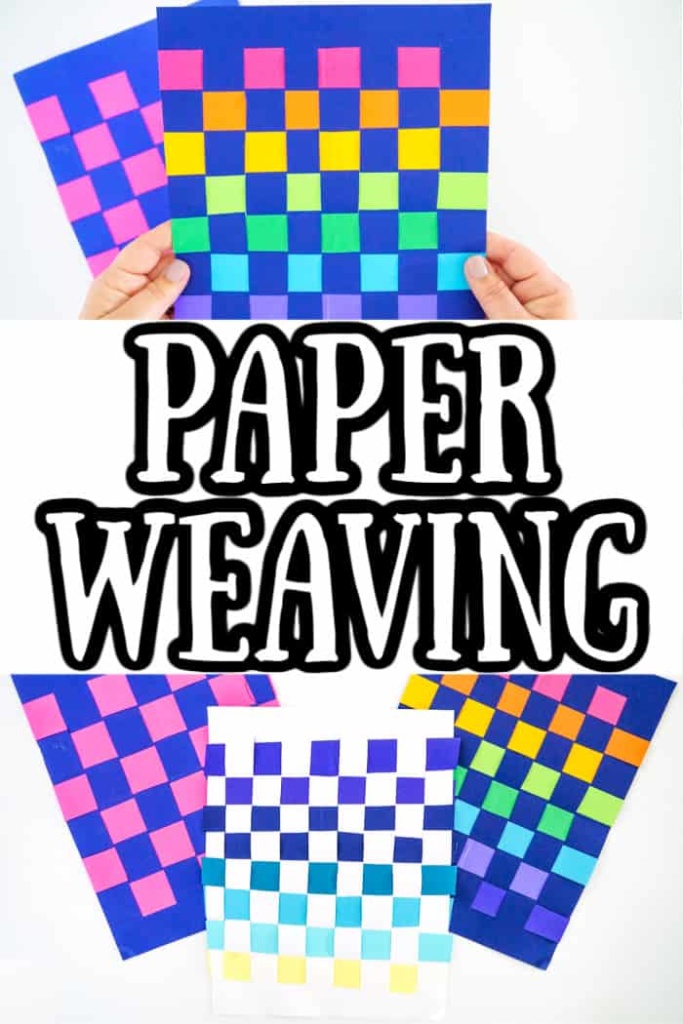 Paper weaving is one of our all-time favorite crafts to do throughout the year. January seems like the perfect month to try out some different patterns and create some fun paper weaving patterns as you hunker down indoors from the cold.
There is something so comforting about reaching out to your loved ones during the winter months when you are cooped up inside. Sending a hug in the mail warms hearts during those chilly winter months.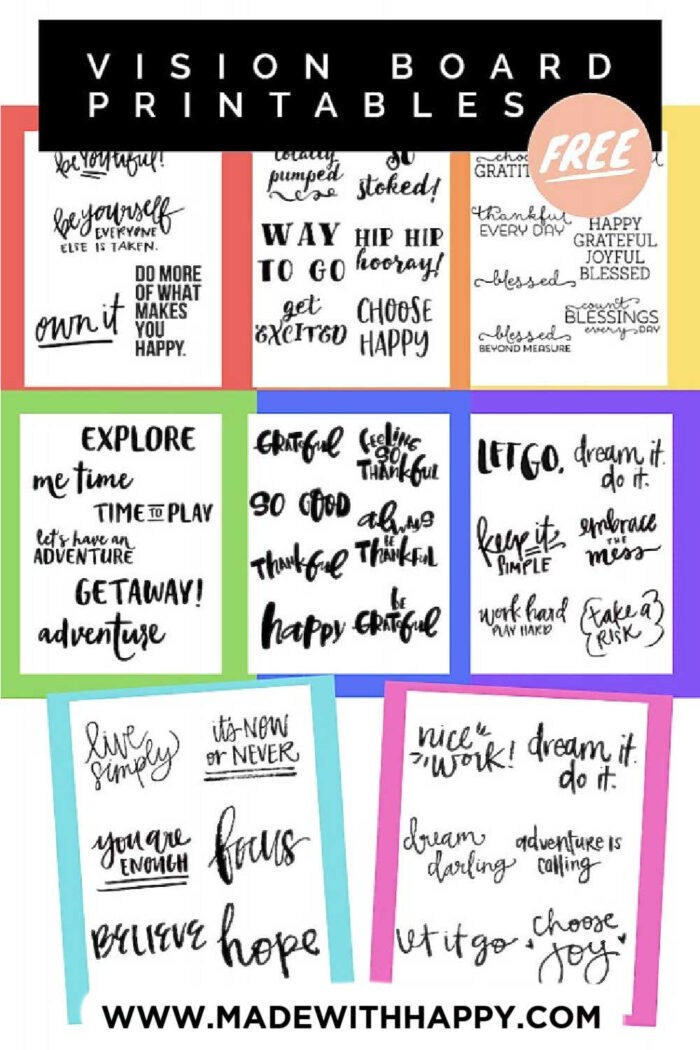 Have some vision board fun with these free printable vision board quotes and words to create your own fun vision board.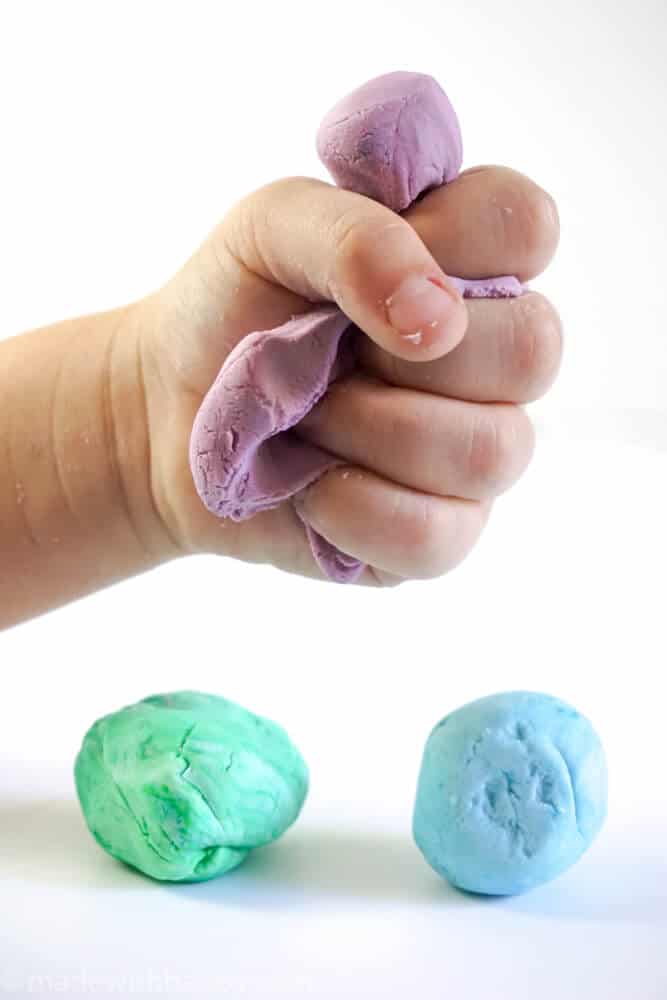 Have fun with these two ingredients silly putty. The kids will love it!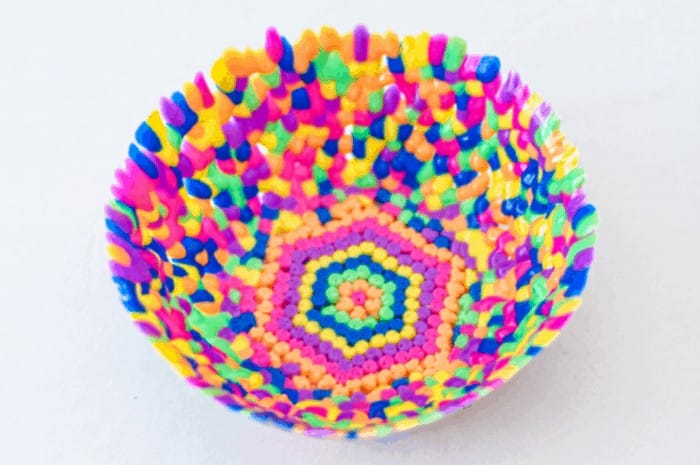 Have some creative fun with those Perler beads and make a colorful bowl that you can use in your room!
Creative fun with this simple puffy paint at home!
Making crayons is one of our favorite things to do. Have fun with them and make some great one in the oven.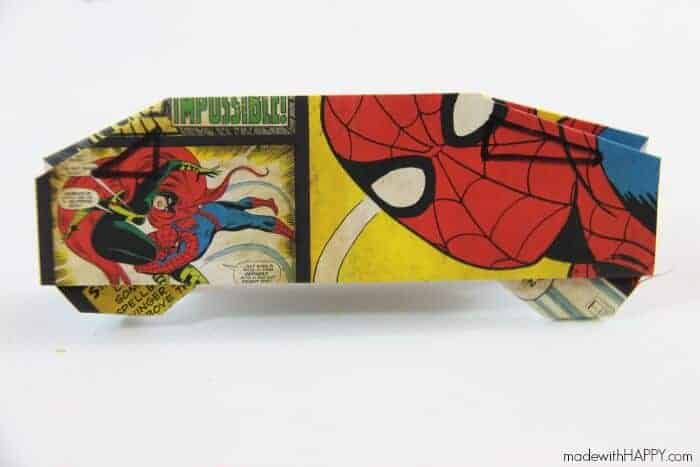 Have some indoor fun with this origami car.
This Indoor Scavenger Hunt for Kids is not only super simple and fun, but it comes with a free printable full of great scavenger hunt ideas.
The kids will have all kinds of fun learning the months of the year with these free printable Months of the Year Worksheets.
Have some winter fun with this free printable Happy January word search.
Coloring pages are a great way to kick off the month and keep little ones busy.
Have some coloring fun this winter with the Winter water unicorn, the Narwhal.
Celebrate Cinderella with some fun coloring pages full of Disney magic. We are a big fan of Disney Coloring pages and these Cinderella ones are no different.
The Adventures Rockford T. Honeypot is a fun new children's book that came out last year. We were lucky enough to host some fun coloring pages and crafts that follow along on the adventure through the book.
Fun National Day Calendar – January
January 28 – National Lego Day
These 15+ Fun Lego Crafts are some great DIY Lego crafts that are fun for the whole family. Grab some lego bricks and let their creativity run wild.
Other Monthly Crafts You Might Enjoy
CONNECT WITH MADE WITH HAPPY!
Be sure to follow me on social media, so you never miss a post!
Facebook | Twitter | Youtube | Pinterest | Instagram
Looking for crafts to keep your child busy? Sign up for my 5 Ridiculous HAPPY Activities in under 30 minutes for your kids delivered directly to your inbox!
Find and shop my favorite products in my Amazon storefront here!
JANUARY CRAFTS
PIN IT TO YOUR DIY BOARD ON PINTEREST!
FOLLOW MADE WITH HAPPY ON PINTEREST FOR ALL THINGS HAPPY!