Hello friends.  Today I'm sharing a super fun craft that you can do with your kids that cost less than $2.
How fun is this bowl made out of Perler Beads (melty beads)?  How to make this beauty is pretty simple and only takes a few supplies.
One 1000 package of melting beads.  – I found these rad neon colored at Walmart for $1.50.
Some cooking oil.  I used vegetable oil
Oven safe bowl
As with any great crafts, there is  learning curve.  When starting this project, I had every intention of placing the beads along the outside of the bowl covered in oil to hold beads in place.  Then using wax paper and an iron, melt the beads into the bowl shape.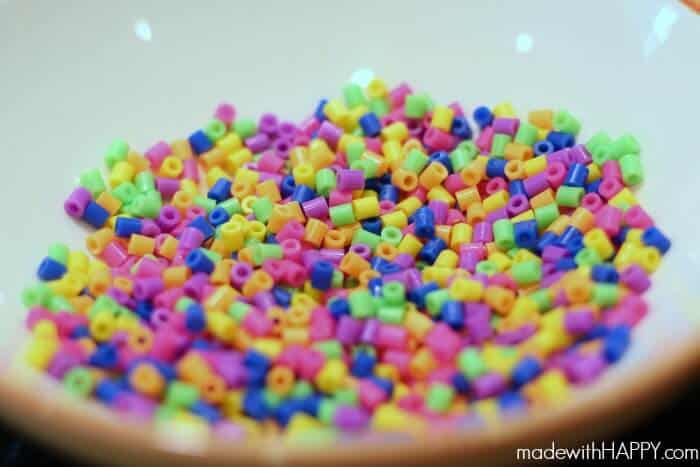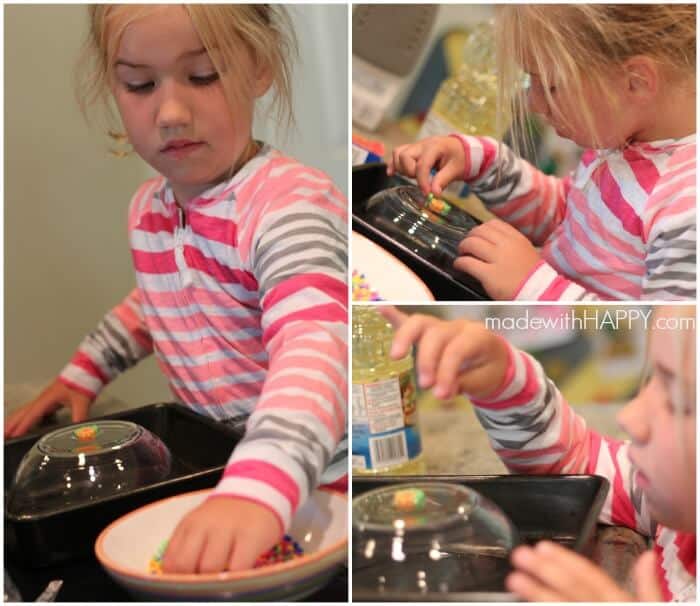 MWH Girl was excited to start this project by placing the beads by color into a fun flower like shape.
Once we got to the rounded edge portion of the bowl, the beads were having a hard time keeping the beads staying in place along the sides.  That's when we took a different approach to this project.  We did used the iron to slightly melt the hexagon shape we had created into place.  We moved the project into the inside of the bowl.  Cover the inside of the bowl with a few teaspoons of oil and place that bowl into a sheet pan to collect any random beads.  Pre-Heat the oven to 450 degrees.  (P.S.  I did some research on putting microwave safe glass (Pyrex) bowl in the oven, and all the literature I read said that they shouldn't go over 450 degrees.)  PLEASE make sure the bowl is oven safe, I would hate for something to happen.
Once we had the hexagon at the bottom, then started to pour the beads into the bowl.  Massage the beads up the sides of the bowl to create a single layer.  Once you have the beads in place, into the oven for 10 minutes.  After 10 minutes, pull it out and let cool.
Once the glass has begun to cool and you are able to handle the glass bowl (its hot, don't hurt yourself… and just a reminder if your'e doing this craft with little ones, this is the part you should take care of) using a butter knife, you can run it along the outside of the bowl and the melted beads will pull ways from the bowl.
Let cool for a hour or so and viola, you have yourself a beautiful bowl full of color and character.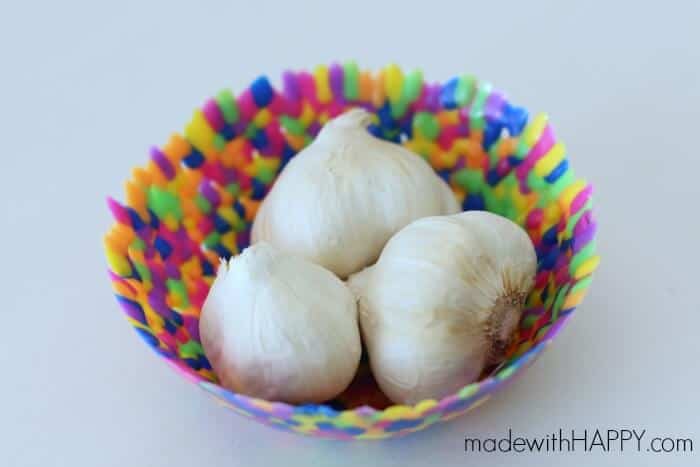 Great for holding household items or just by itself making for a great conversation piece.  MWH Girl already has it in her room with all kinds of 5 year old trinkets.
How many of you have these beads already at home for craft time and are going to make your own bowl?
Happy Crafting!