What says FALL decoration more than a bowl made out of leaves? We've got your DIY Leaf Bowl here.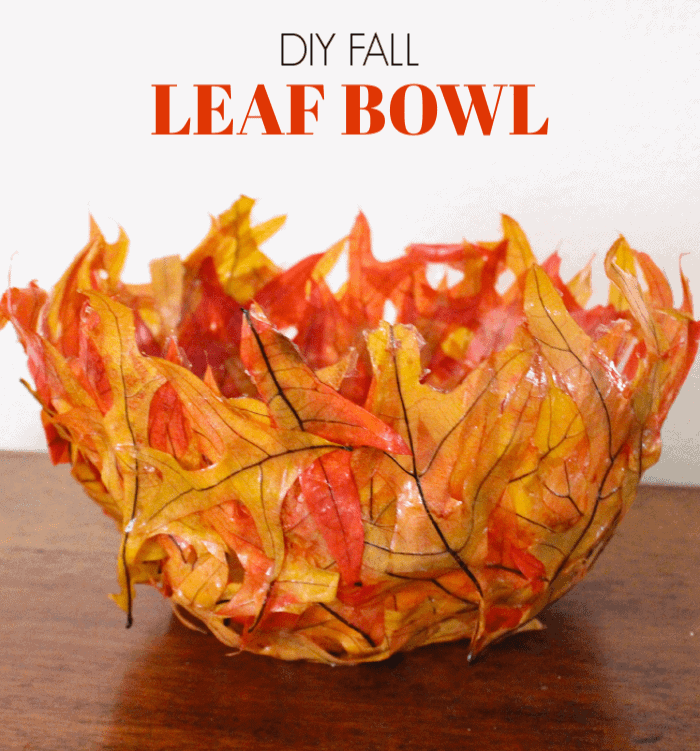 This easy DIY leaf bowl is one our favorites Fall kids crafts.
Is it just me or is time just FLYING by these days. It seems like just yesterday it was Halloween and now we're just a week away from Thanksgiving. Oye!
In hopes of squeezing out every last minute of the fall decorations that I love so much, the kids and I made this super cute bowl that just screams FALL. Maybe because its made solely of LEAVES!!! I KNOW… CUTE HUH???
Do not miss our 15+ CRAFTS AND ACTIVITIES FOR BORED KIDS for other fun crafts like this one!
This is a great activity for the kids! Here is how you make the DIY leaf bowl
Leaf Bowl DIY Supplies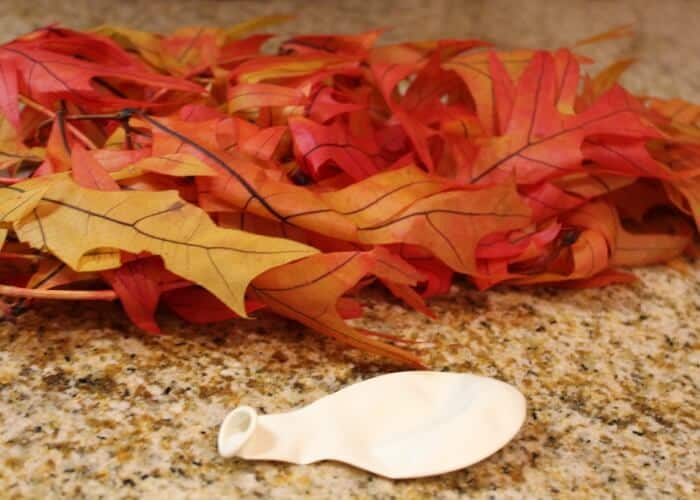 Leaves – Either have the kids collect real leaves, or purchase these
White Glue or Modpodge
A sponge paint brush
Scissors (optional)
How To Make A Bowl out of Leaves
Blow up the balloon.
In the case there are leaves still on branches, use the scissors to cut the leaves off.
For those that are using glue. In a separate bowl, mix equal parts water and glue. For those using mod podge, you can simply pour it into a usable bowl.
Using the sponge paint brush, apply the glue solution to the balloon.
Then add each leave and liberally apply the glue on top of the leaf to hold it down.
Continue around the bottom of the balloon till you have the whole bottom covered.
Let it dry completely for 24-48 hours.
Pop the balloon and carefully peel the balloon off the bowl.
Viola – You have yourself a great leaf bowl.
Happy Fall!!!
Other Fall Crafts You Might Enjoy
CONNECT WITH MADE WITH HAPPY!
Be sure to follow me on social media, so you never miss a post!
Facebook | Twitter | Youtube
Pinterest | Instagram
LEAF BOWL
PIN IT TO YOUR CRAFT BOARD ON PINTEREST!
FOLLOW MADEWITHHAPPY ON PINTEREST FOR ALL THINGS HAPPY!