Celebrating the turning of the Autumn leaves with lots of fun Fall Leaf Crafts. Try one of these easy Fall leaf crafts including stain glass, leaf suncatchers, leaf prints, and much more.
These Fall Leaf Crafts are full of color and fun for kids of all ages. Leaf art projects are so much fun for little hands throughout the fall season.
Fall is such an amazing season. The weather starts to cool and the leaves all turn to the most amazing shades of red, orange, and yellow.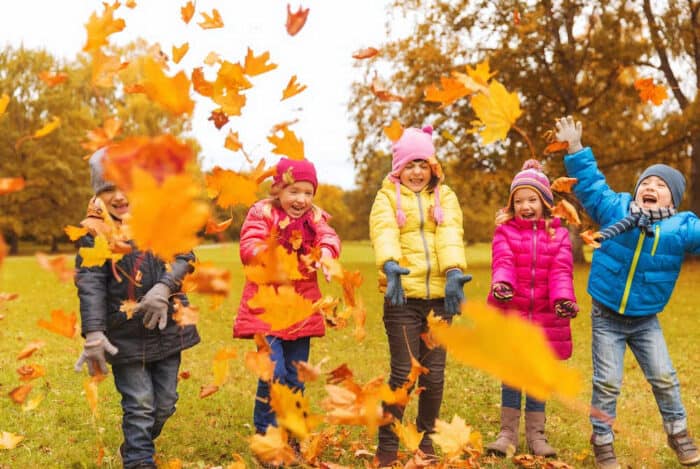 Fall Leaves
One of our favorite things to do growing up was when we got to rack up all the fallen leaves from the big tree in our front yard. We would rack them into a giant pile. Once it was tall enough, we would take turns running and jumping into the pile of leaves.
The fall colors and fall foliage gives us such wonderfully HAPPY feelings towards the Autumn months (September, October, and November). I can only hope that my kids feel the same way about the autumn season as well.
My hope is that through these Easy Fall crafts for kids, September Crafts for Kids, and our 101+ Easy Kids Craft Ideas we bring some HAPPINESS and incredible memories for the kids as they grow.
Fall Leaf Crafts For Preschoolers
Autumn leaf crafts for kids offer a delightful and creative way to explore the beauty of the season by transforming colorful leaves into imaginative art projects.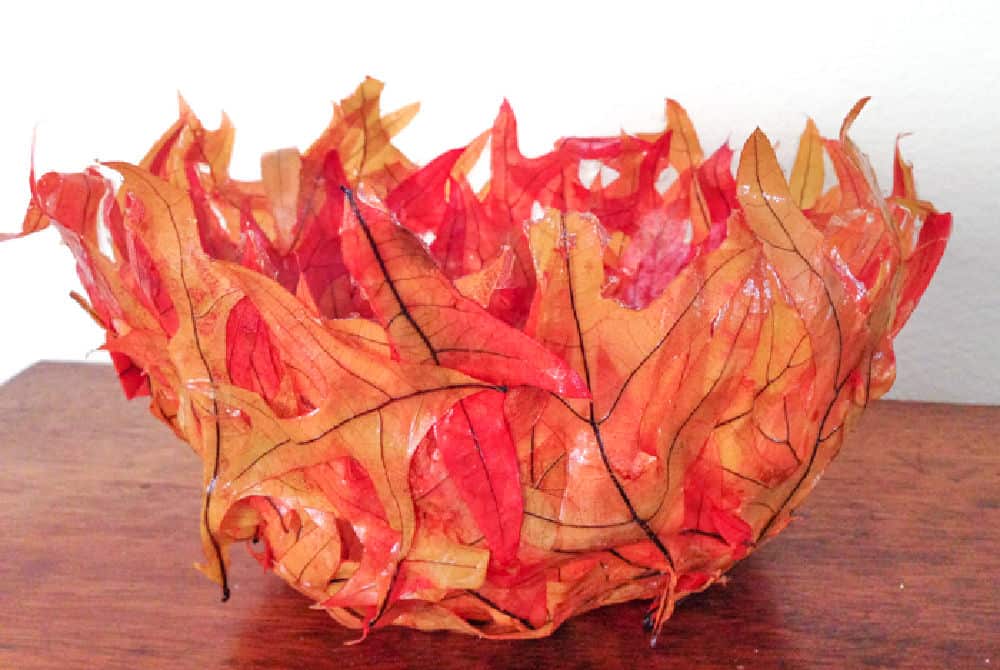 One of our favorite fall leaf crafts of all time. Grab a handful of artificial leaves or real leaves from your front yard, some mod podge, and turn them into a beautiful leaf bowl. An easy way for both younger children and older kids to use up the abundance of leaves in a fun way.
This salt painting leaf art for kids is a great Fall craft that both parents and kids will love. Free printable fall leaf color pages are included for added fun.
This beautiful Fall tree craft is great for kids of all ages. It combines colors of Fall, fall leaves, and paper Fall crafts to make one of the easiest and most lovely autumn tree art projects. Toddlers and preschoolers will love this art project.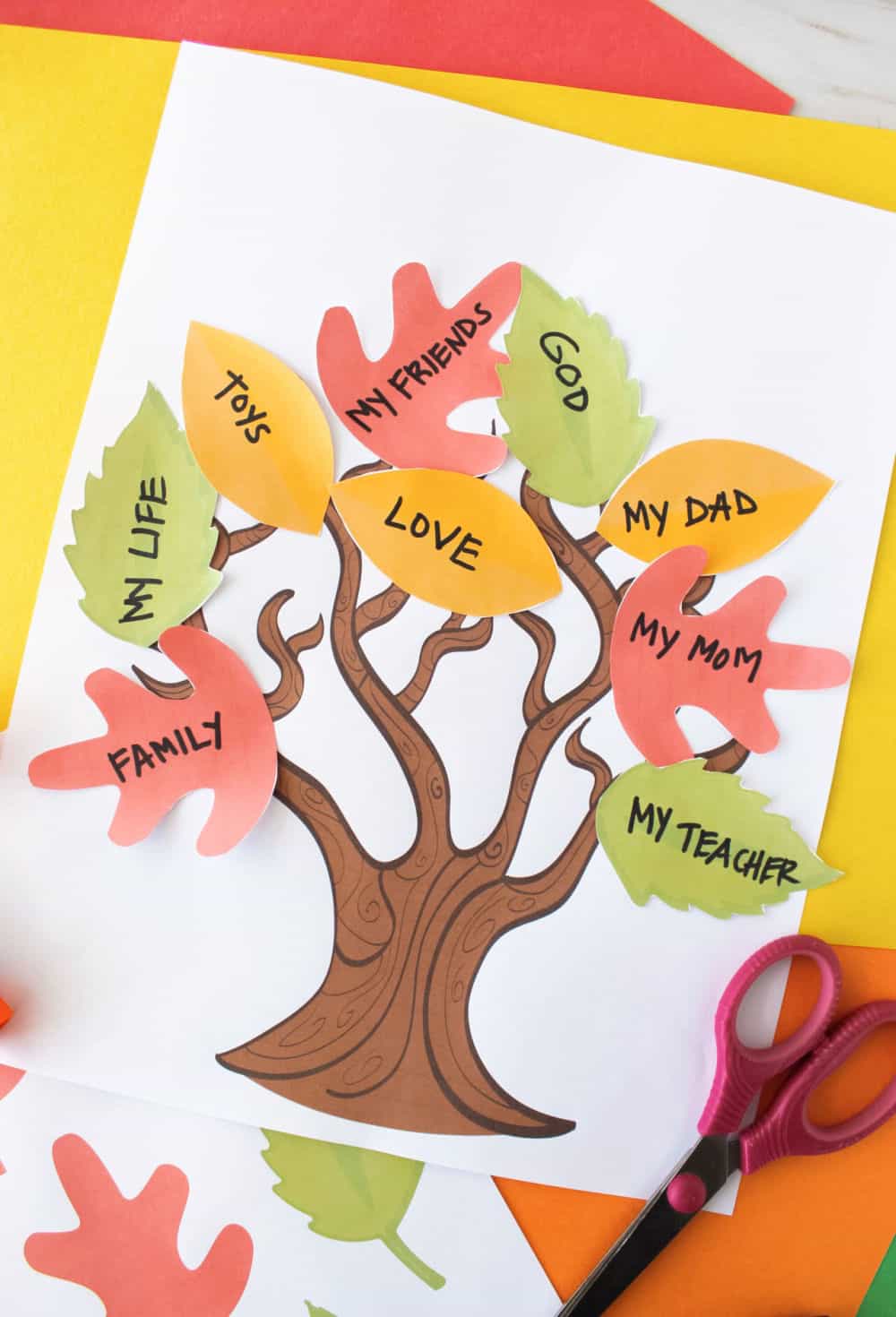 The Thankful Tree Craft, an integral part of the leaf crafts assortment, encourages kids to express gratitude by adorning a tree with leaves inscribed with heartfelt messages of thanks, fostering a spirit of appreciation and reflection during the fall season.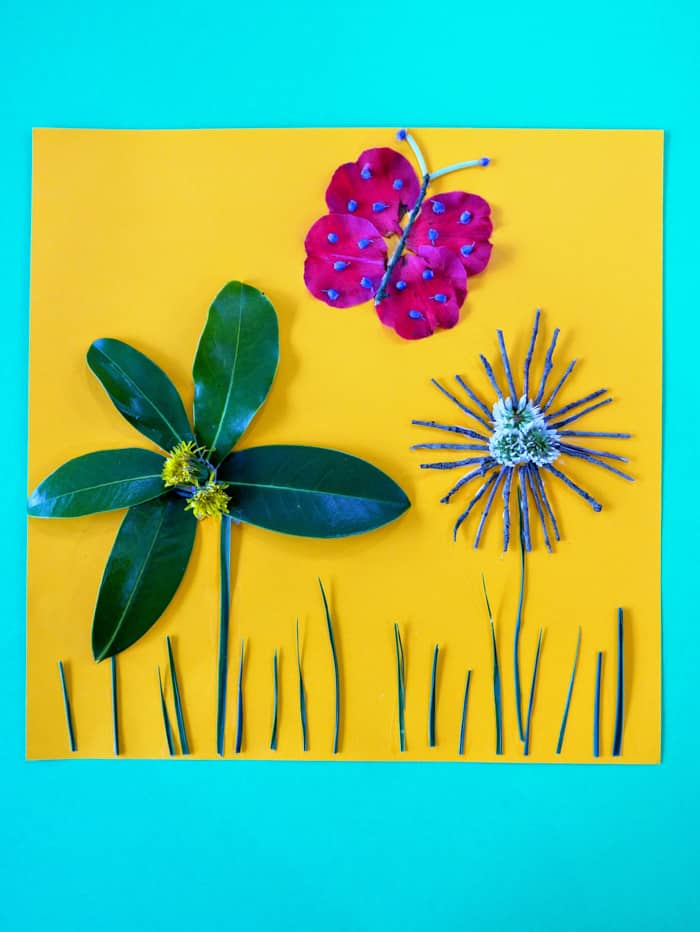 This fun 3D nature art is great as a fall leaf craft project. A fun fall leaf craft after collecting all the fall foliage (lots of leaves) during a nature walk and turning it into a work of art.
This is a fun arts and craft project for Fall. It combines fun from the fallen leaves and nature and glue.
by Busy Toddler
These leaf crafts for kids are so fun from the Kids Activities Blog. Beginning sewing with free printable autumn leaves is great for kids' hand-eye coordination and fine motor skills.
You know how much I adore paper crafts and this fall tree from I Heart Crafty Things is no different. This is a great craft with different paper strips made into a fabulous Fall craft that you will want hanging on your wall.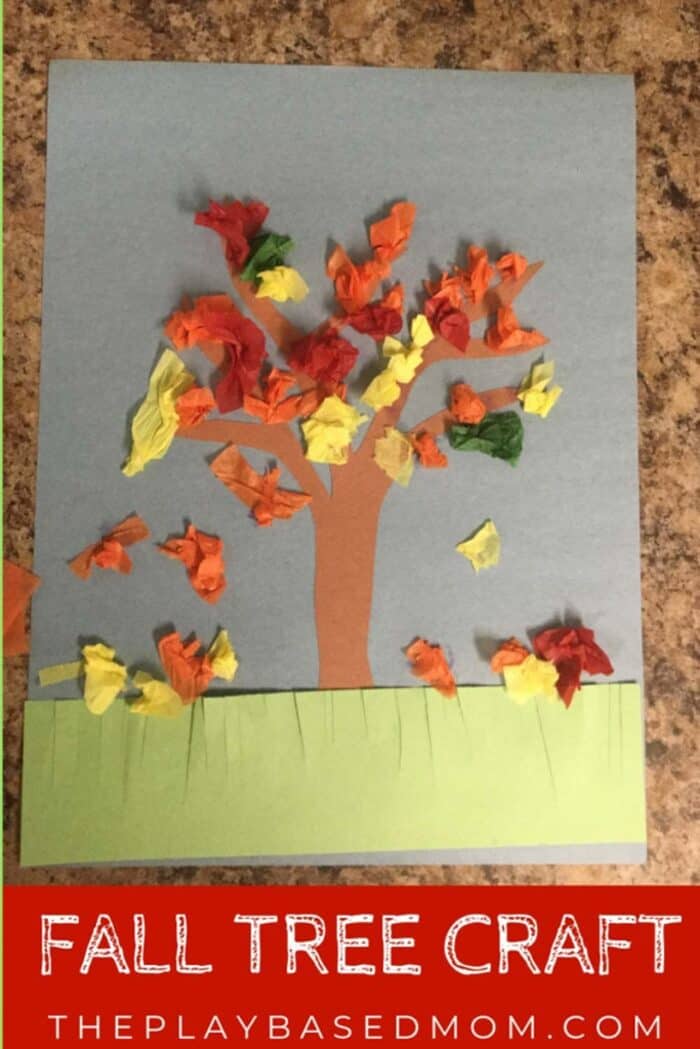 This Fall tree craft from The Play Based Mom is a great kid's craft that shows mother nature at its finest with falling leaves.
This is one of our favorite fall activities by KC Edventures. Kids love seeing all the leaves printed and veins and making them in different colors is all kinds of beautiful.
These easy fall leaf crafts From Happy Hooligans are a creative way to spruce up your windows this season.
These fingerprint trees by Typically Simple are what kid's crafts are all about. Finger painting kids projected are fun and dirty and all kinds of fun!
This toilet paper roll stamped craft by Crafty Morning is a great way to showcase the colorful leaves of the fall foilage in a hands-on way.
These leaf lanterns from Red Ted Art are a fun way to use the fall leaves in a fun way.
These beautiful marbled leaves from I Heart Arts n Crafts are super fun fall art projects that are great for kids of all ages.
Grab your googly eyes and see your children turn those leaf shapes into leaf foxes from Sweet Silly Sara
This leaf maze is an inexpensive way to have some real fall fun. Mazes from Inner Child Fun is just screaming to have a great time!
Changing of the season is always fun to celebrate, even if you live in the part of the country where the leaves do not necessarily change colors.
This beautiful tree leaves from Crafts By Amanda and Kids Activities Blo is giving me all the crafting heart eyes.
These leaf people crafts from Fantastic Fun and Learning are such a fun craft.
This beautiful garland is fun for the kids to make and an even more beautiful addition to your Fall decor.
Leaf crowns from Sturdy by Common Things are simple fun crafts that your kids are going to love.
A little paint and some Q-tips and you can see your kid's creativity come to life.
Have the cutest fall leaf fun with these vibrant colors and a cute hedgehog from The Little Mom Aid
These yarn-wrapped leaves by Imagination Tree are great fall leaf crafts for preschoolers
Crayon crafts are some of our absolute favorites. Shaved crayons can be so fun and especially in these fun leaf shapes. We love this fall craft so much!
Have some fun leaf fun with these paper bag crafts by Creative Kismet
We love the integration of pumpkin seeds and this Fall craft. Painting the seeds is so clever and it makes for one seriously cute leaf craft.
These leaf roses by i Creative Ideas are one of the most beautiful fall crafts of all time!
This pop art leaves from Kids Craftroom is bright and colorful and full of all kinds of HAPPY.
There is something so fantastic about stained glass crafts by Ginger Casa like this fall leaf stained glass craft. Whether it's the fact that no two crafts will ever come out the same or all the different colors, this is one of the kid's favorites.
This beautifully colorful accordion leaf craft from Pink Stripey Socks is fun and festive.
Fun with peg dolls by In the Playroom makes for a fall favorite craft. Check out all the fun the kids can have with these wooden peg dolls and leaves.
Turning hot glue sticks into a super pretty fall craft from Craft Your Happiness
This leaf lion from Easy Peasy and Fun is all kinds of fun!
These mason jar leaf crafts from Sugar Bee Crafts is all kinds of beautiful for Fall.

The Hello Fall Porch Sign, an inviting addition to the leaf crafts collection, welcomes the season's arrival with its charming leaf motifs, spreading warm autumnal greetings to all who pass by.
The autumn wreath, a charming addition to the overall leaf crafts, captures the essence of fall's vibrant colors and textures, adorning homes with a touch of natural beauty and seasonal flair.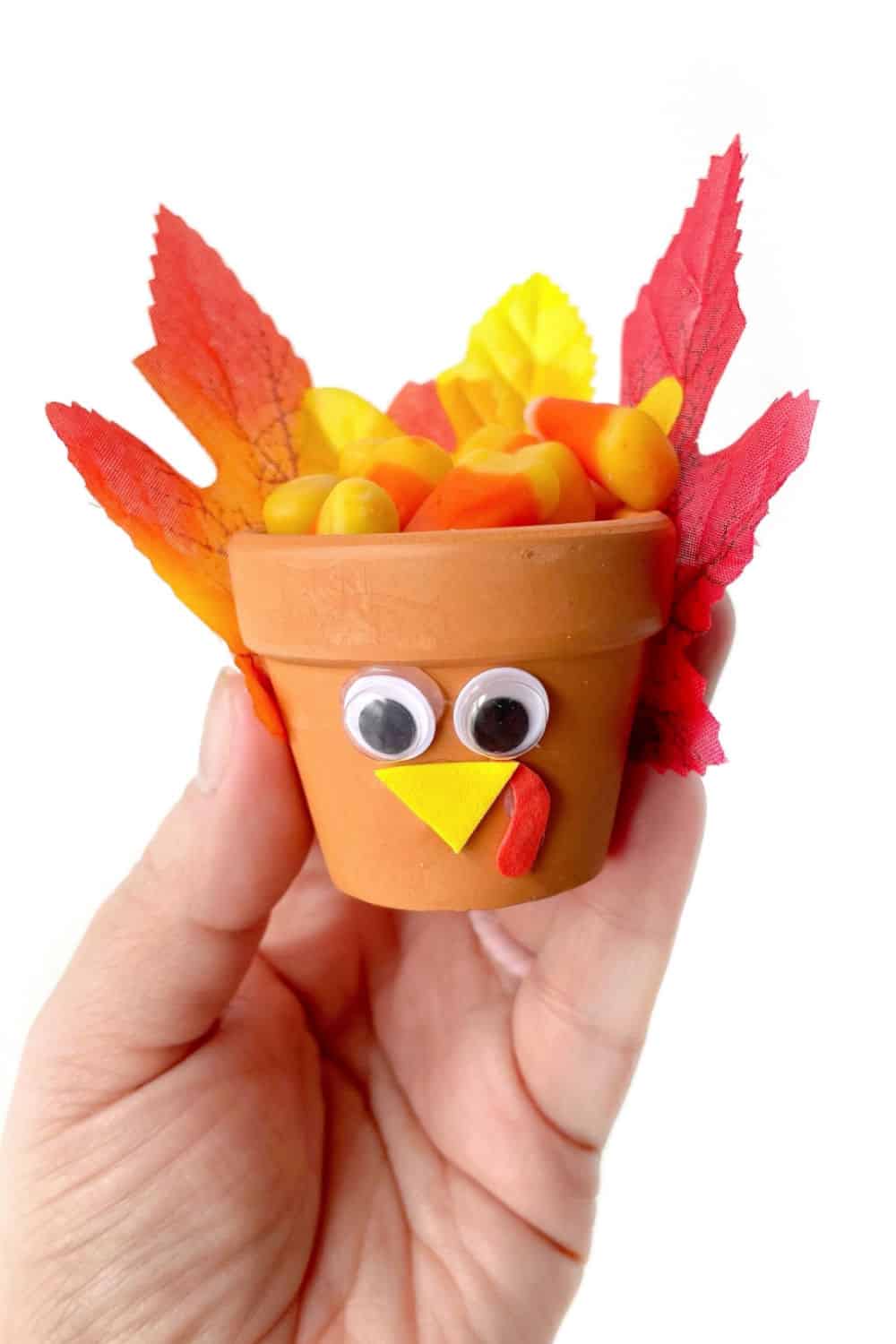 The Thanksgiving party favor, thoughtfully crafted with autumn leaves and turkey fun, serves as a delightful memento to express gratitude and spread warmth among guests, making the celebration even more memorable.
The Fall Sensory Bin, an enchanting element within the leaf crafts repertoire, invites children to engage their senses through tactile exploration of assorted leaves, acorns, and other autumn-themed materials, fostering a deeper appreciation for nature's wonders.
Fall Leaf Printables
Fall Printables, an exciting addition to the overall Fall leaf crafts, offers a versatile and creative way for kids to engage in autumn-themed activities, from coloring pages to educational games, inspiring their imagination and appreciation for the season's beauty.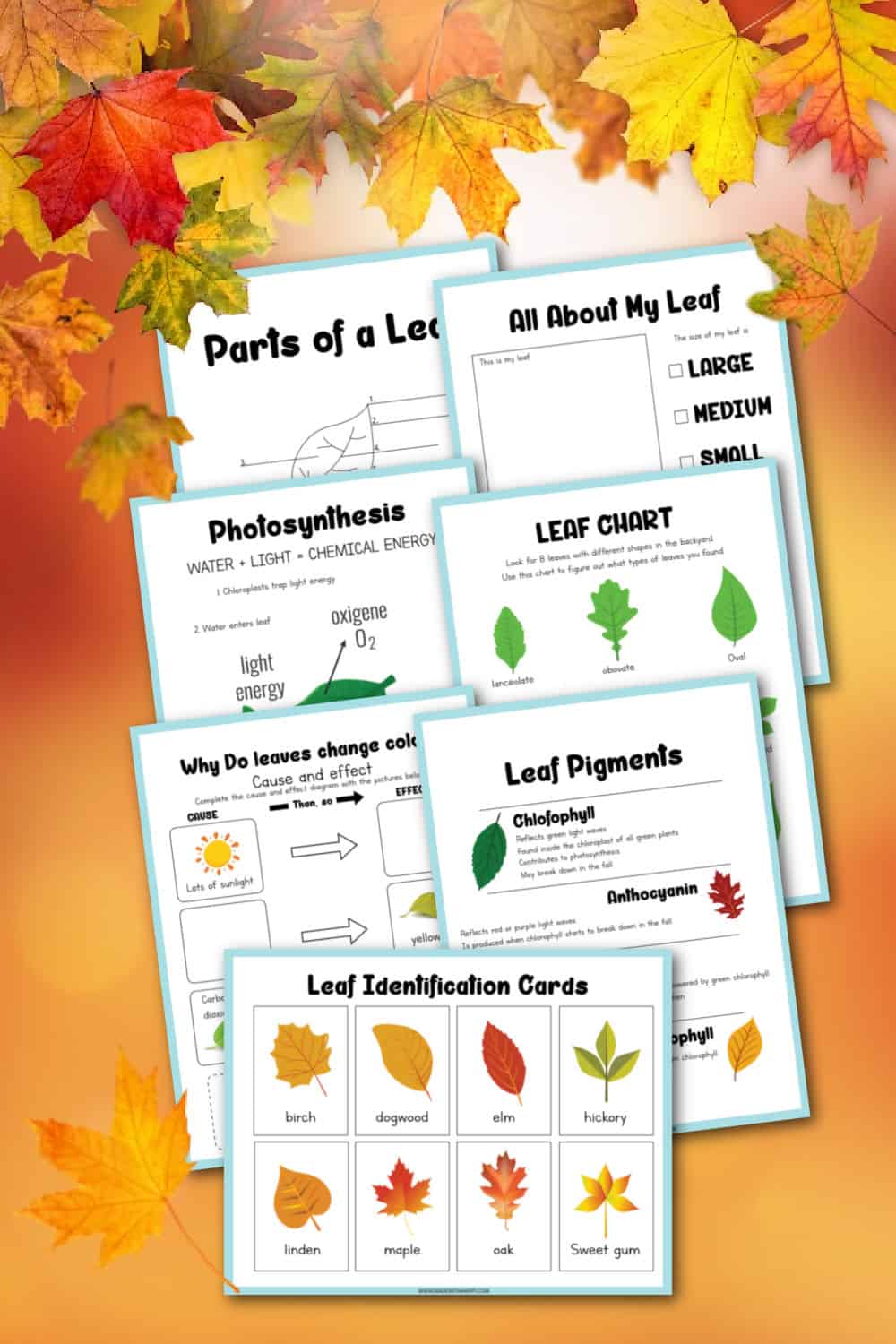 Printable Leaf Activities, a fun part of the overall Fall Leaf Crafts for kids, are exciting worksheets and games that you can print and enjoy during autumn, exploring the beauty of leaves and the season's wonders.
An easy and enjoyable art activity that young children can explore during autumn, sparking their creativity and fostering a love for the season's colors and nature.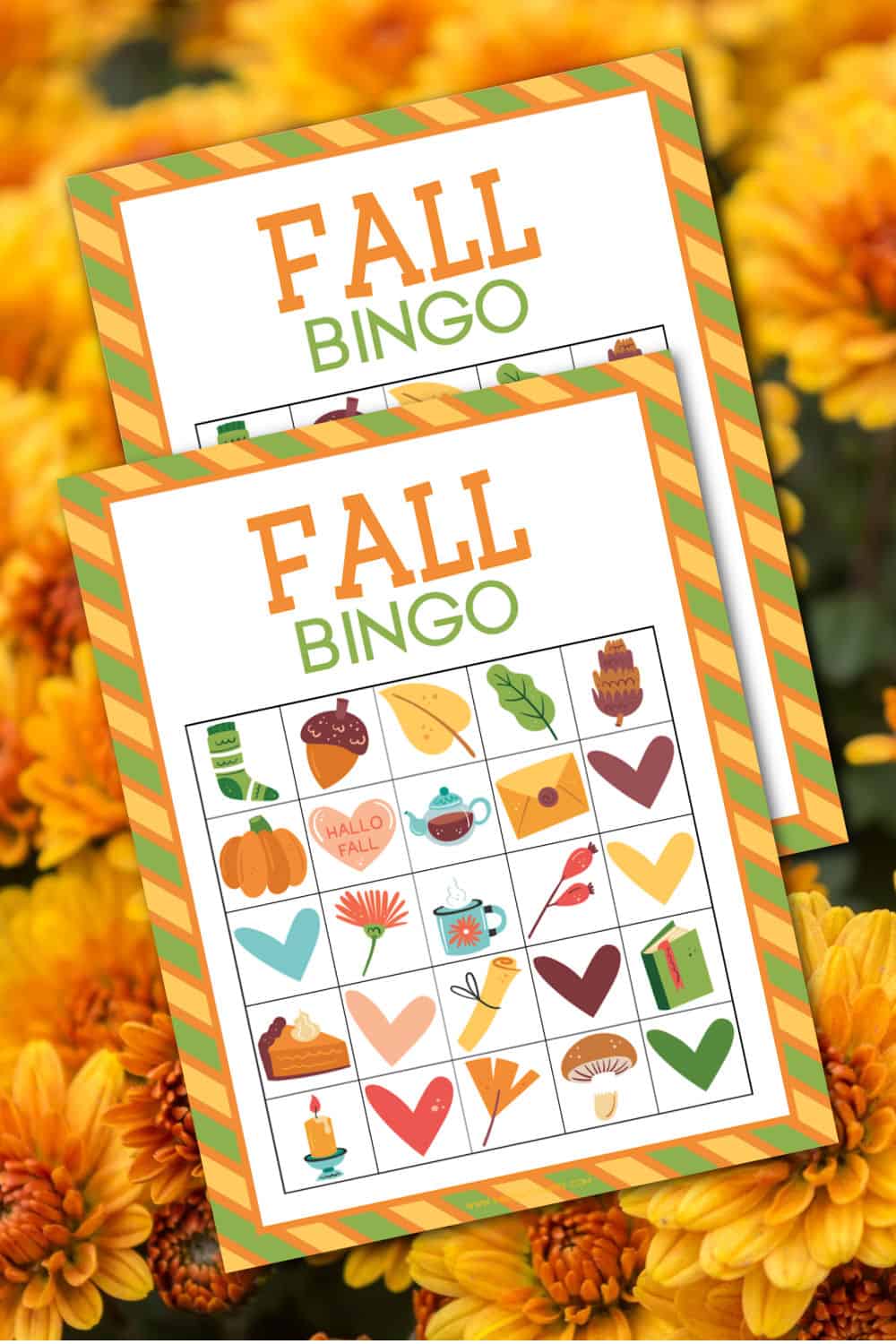 This fun fall game brings joy and excitement to kids as they mark off autumnal symbols like leaves, pumpkins, and apples, fostering fun-filled family moments and seasonal celebrations.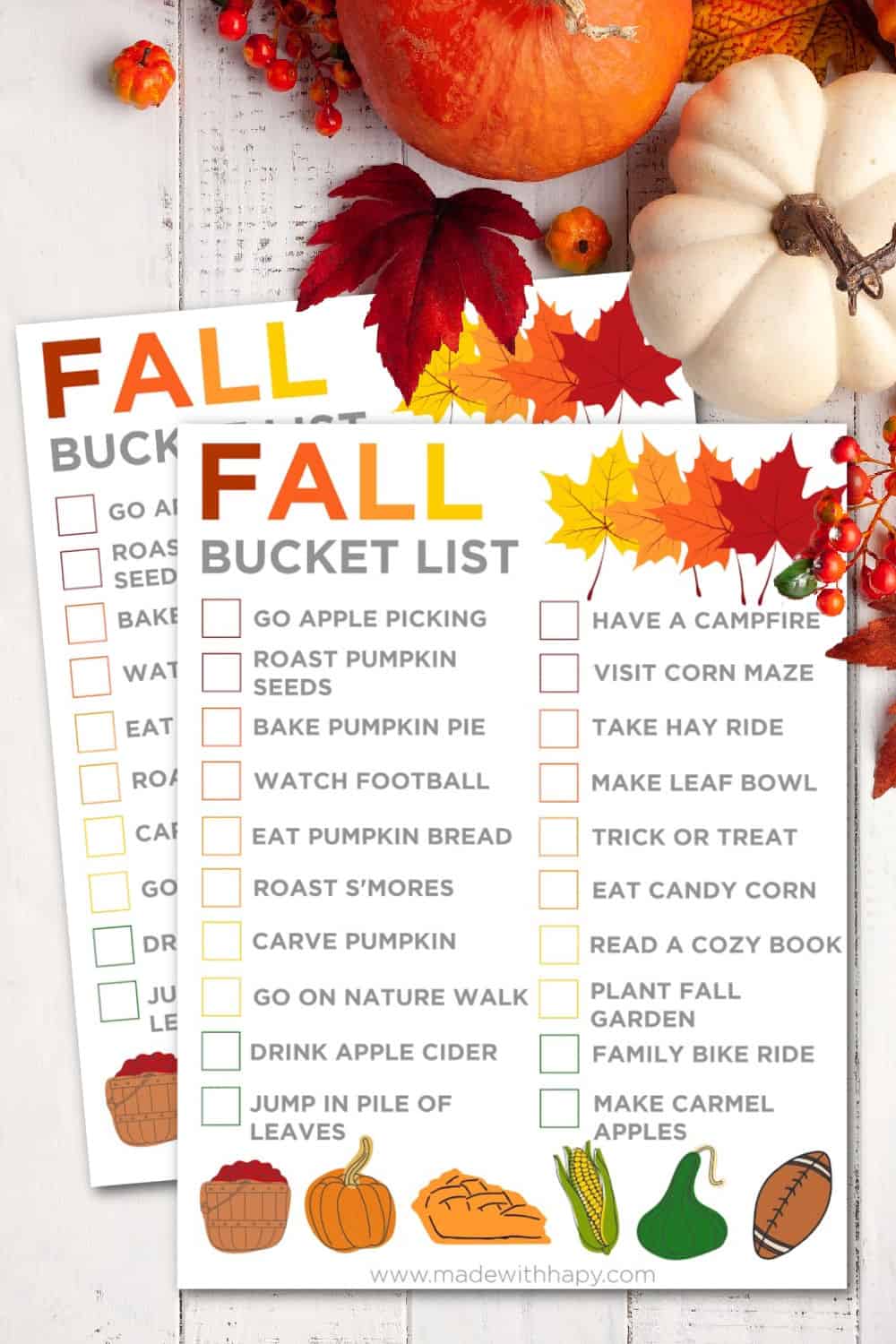 Inspires young minds to embrace the wonders of autumn through a variety of creative and seasonal activities, making it a truly unforgettable season.
The Fall Word Search engages children in an educational and enjoyable quest to find autumn-themed words amidst the colorful foliage, enhancing their vocabulary and excitement for the season.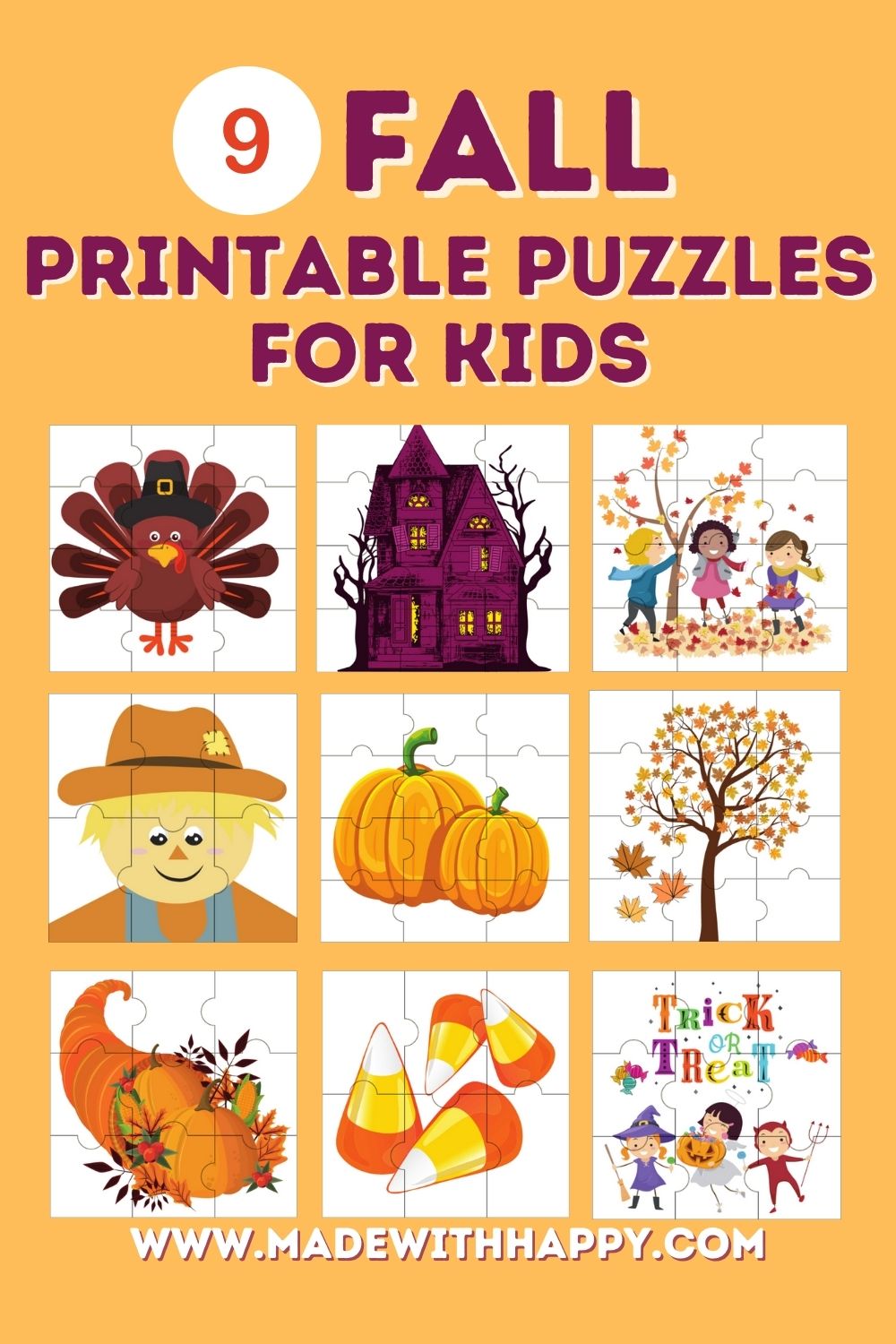 The Fall Puzzles, a stimulating addition to the overall post about simple Fall Leaf Craft, captivate young minds with delightful autumn scenes and challenges, promoting problem-solving skills and the joy of seasonal exploration.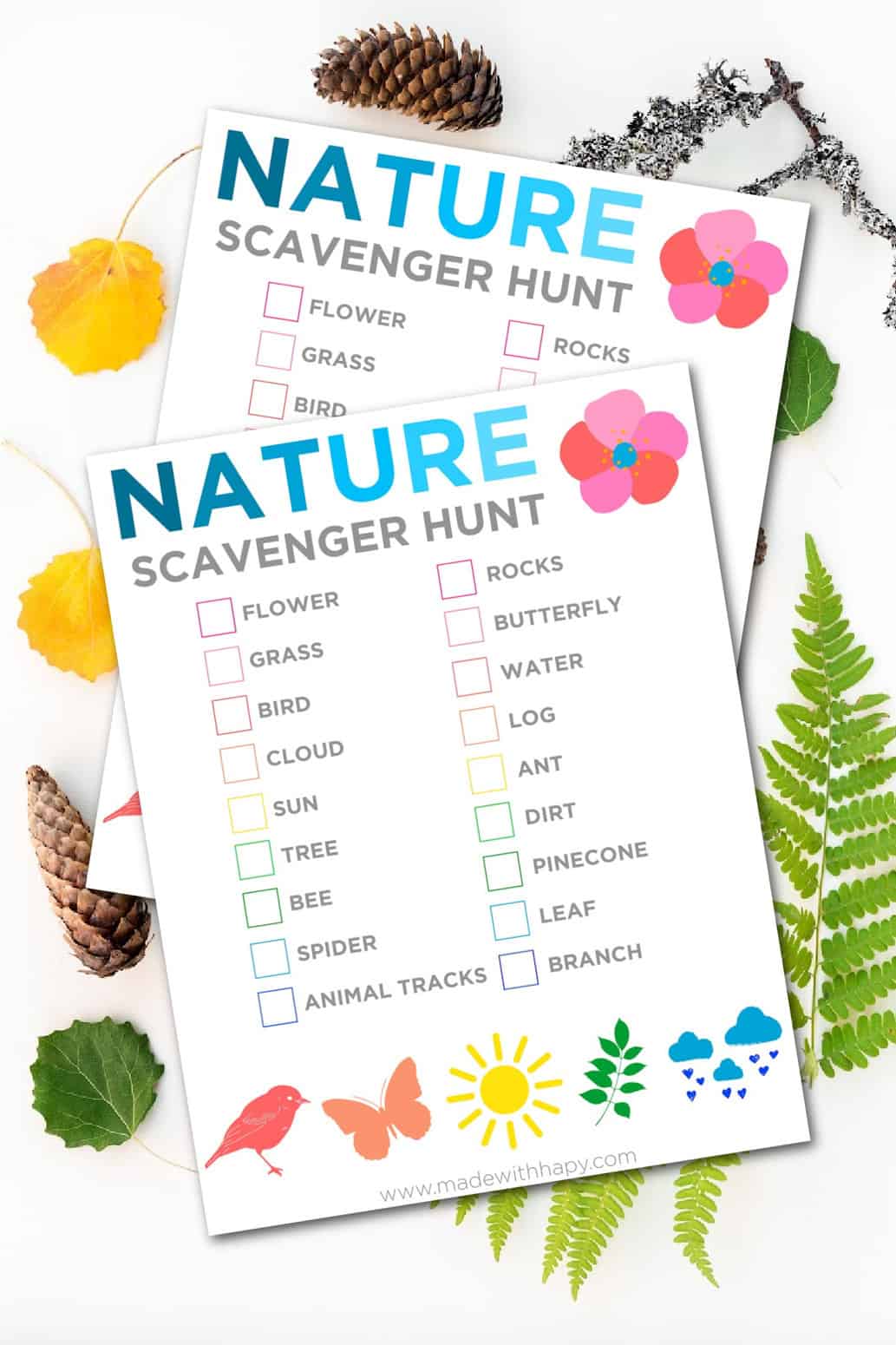 Nature Scavenger Hunt, a thrilling addition to the overall post about Leaf Crafts for kids, involves searching for various natural items like leaves, acorns, and pinecones outdoors, encouraging kids to connect with nature and experience the magic of the fall season.
Happy Fall Coloring Pages, a delightful part of the overall post about Leaf Crafts, offers fun and artistic coloring sheets featuring autumn themes, allowing children to express their creativity and celebrate the beauty of the season through colorful artwork.
Theses Fall Coloring Sheets provide enjoyable and engaging coloring activities with autumn-inspired images, allowing children to have a blast while celebrating the season's beauty with their artistic flair.
Fall Color By Number offers a fun way for children to create vibrant autumn-themed pictures while practicing their math skills.
Other Fall Kids Crafts You Might EnjoyAutu
CONNECT WITH MADE WITH HAPPY!
Be sure to follow me on social media, so you never miss a post!
Facebook | Twitter | Youtube | Pinterest | Instagram
Looking for crafts to keep your child busy? Sign up for my 5 Ridiculous HAPPY Activities in under 30 minutes for your kids delivered directly to your inbox!
Find and shop my favorite products in my Amazon storefront here!
FALL LEAF CRAFTS
PIN IT TO YOUR DIY BOARD ON PINTEREST!
FOLLOW MADE WITH HAPPY ON PINTEREST FOR ALL THINGS HAPPY!