Check out this fun and free printable Happy Fall Yall Sign that is perfect decoration for your Fall mantel, front door, or Fall celebration.
What says HAPPY FALL more than a HAPPY FALL Y'ALL Sign
We are highlighted this Fall Y'all Sign along with some other fun craft in our September Crafts for Kids along with our 101+ Easy Craft Ideas for kids and 101+ Free Printables for Kids.
Do you decorate for the different seasons? Folks typically fall into one of three buckets when it comes to decorating.
Do not decorate
Decorate a bit around the holidays
Decorate for all the things. Seasons, holidays, birthdays, etc.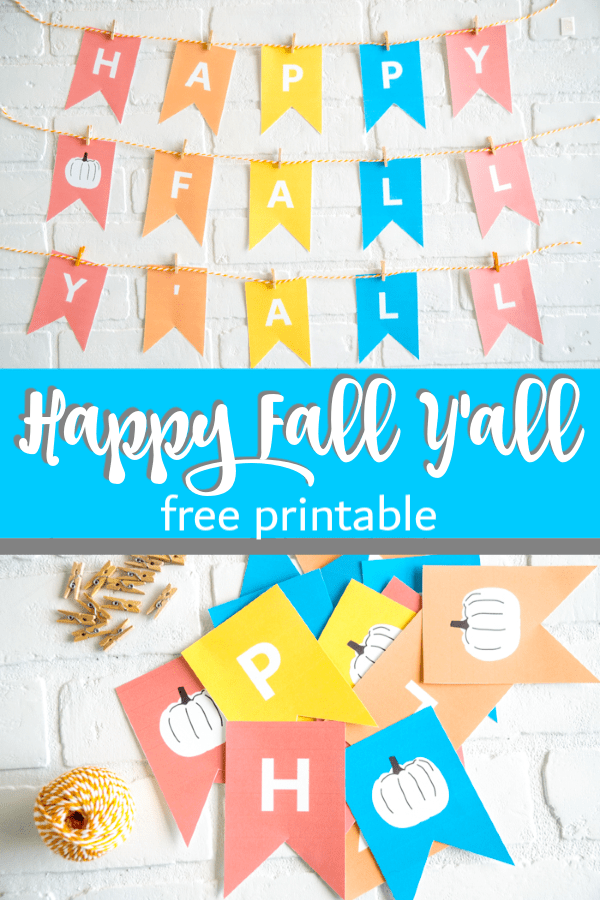 We are of the #3 variety where we enjoy decorating for all the seasons and holidays and pretty much any opportunity we can think of!
When can we start decorating for FALL?
I get asked this question all the time and to be honest, I think it up to you and your family. I am a big fan of starting to decorate for Fall, once the kids are back in school for a few weeks. Typically I think the first day of Fall is sometime in September anyways, so why not.
Do you decorate differently for Fall and Halloween?
There are definite differences in Fall decorations verses Halloween at our house. For our Fall decorations, they are more pumpkins, apples and leaves. Here are some of my favorite HAPPY FALL decor
If you are looking for more Halloween decorations, we have lots of great ideas...
Here are Some Halloween DIYs You Will Enjoy
What supplies do you need for the HAPPY FALL YALL Sign?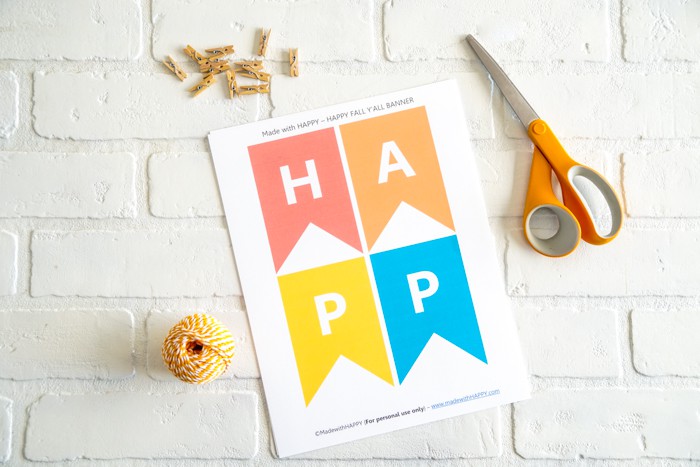 We made this sweet little HAPPY FALL sign as easy to decorate as they come. You simply need the following
Download The Happy Fall Yall Sign
Where to decorate your house for Fall?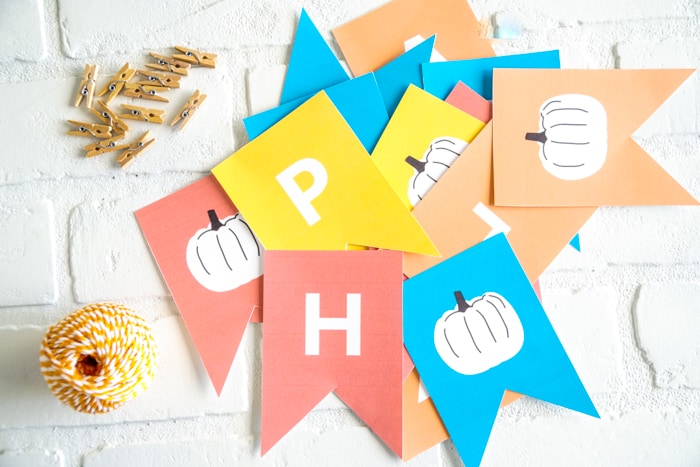 Once you've printed your sign out and cut out the letters and fun extra cute pumpkins I like to keep the decorating to a few different spaces in our house.
I know there are different feeling about this with different people, but I have found that if I keep the decorations around the fireplace and mantel, as well as a few other dedicated spots throughout the house, that you do not have stragglers at the end of the season.
I know I cannot possibly be the only one that one year put all the decorations all around the house. Not only the front door, but in the bathroom and as a porch sign too.
Then when its time to clean up and put up all the decorations, a week or two later, you are finding stragglers from the one shelf you decided to put a pumpkin for fun that you forgot about.
Fall Door Hanger or Fall Wreath
After that happened a few years in a row, I realized its so much easier to keep the decorations to a handful of spaces within the house and load those areas up.
Then when its time to clean up, you clean those 5 spaces and viola, you are done without stragglers.
Other Fall Crafts and Fall DIYs You Might Enjoy
HAPPY FALL Y'ALL SIGN
PIN IT TO YOUR CRAFT BOARD ON PINTEREST!
FOLLOW MADEWITHHAPPY ON PINTEREST FOR ALL THINGS HAPPY