Sharing how to boo someone as well as to be booed meaning. We also included a free you've been booed printable that is all kinds of colorful and fun when making your boo bucket.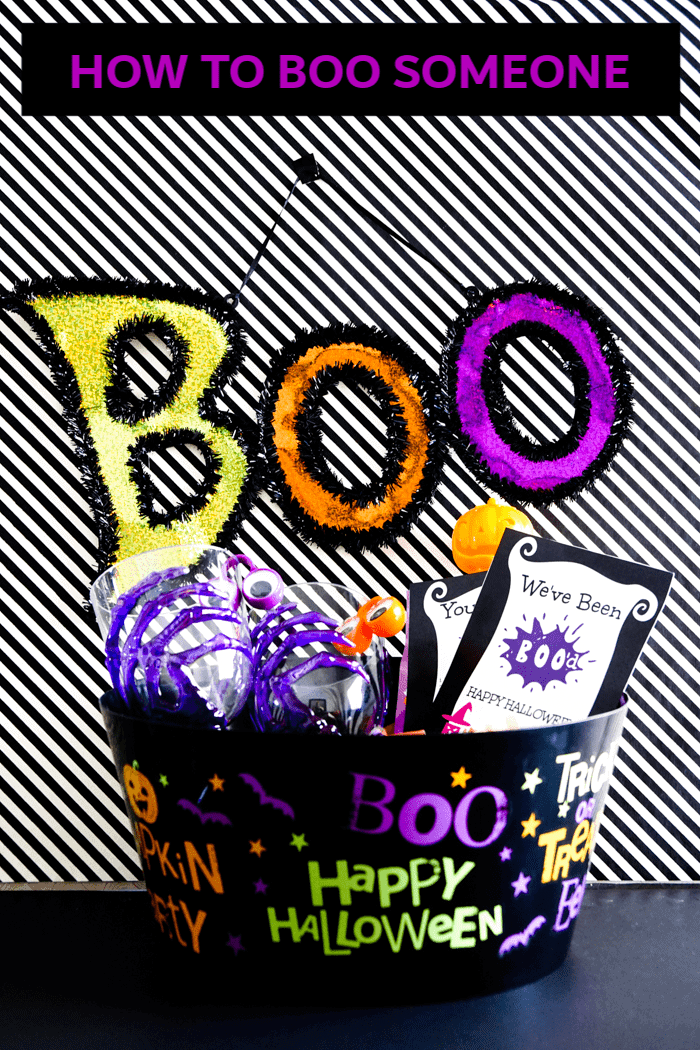 It has only been in the last few years that I had even heard of a boo bucket. It appeared on our front door step and the kids had so much fun with it, I knew I had to put a booed printable and share the booed meaning.
Be sure to check out the 100 more printables for kids like this one.
What does getting BOOed mean?
It is a fun way to surprise your friends or neighbors with a Halloween boo bucket without them knowing who its from. There is a booed printable included in the bucket that they can place on their door or window that shares that they have been booed and then encourages them to continue the tradition onto another neighbor. Fun and anonymous.
What is a boo bucket?
A boo bucket is simply a bag, bucket or container holding some Halloween treats for your neighbor.
What should I add to a boo bucket?
Its important to know a little bit about your friend or neighbor you are going to BOO before deciding what to include.
Do they have children in that family?
How old are their kids?
Do they have any allergies?
Once you know that, then the rest is fun. I love to include fun Halloween items like beaded necklaces, googly eyes, stickers, pencils, erasers, candy, a fun Happy Halloween sign or even some fun wine for Mom and Dad, if they are into that kind of thing. The key is to remember to have fun filling your boo bucket and do not feel like you have to spend too much. I found all my items at the local dollar store.
Do I include the boo letter printable?
You sure do. I have designed a super cute printable just for the occasion that is full of color and not-so-scary in the case there are little ones. Simply enter your email below and it will take you to the printable
Once you have your booed printable, I think its fun to cut them out for your gift receiver.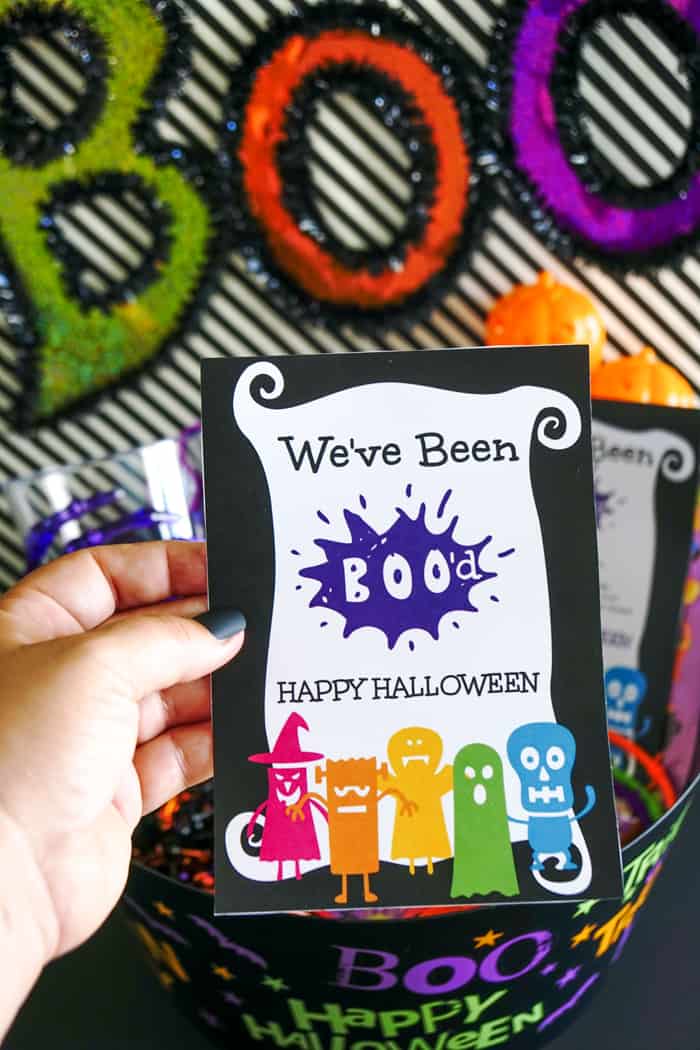 This allows them to tape the We've been booed sign to their front window or door and then have the instructions for how to continue the tradition.
You have your boo bucket
You've filled it with Halloween treats customized for the family or friends you are planning to boo
You've printed out the boo letter printable
Now its time to sneak up on your neighbor's doorstep and leave the goodies. And that is how to boo someone!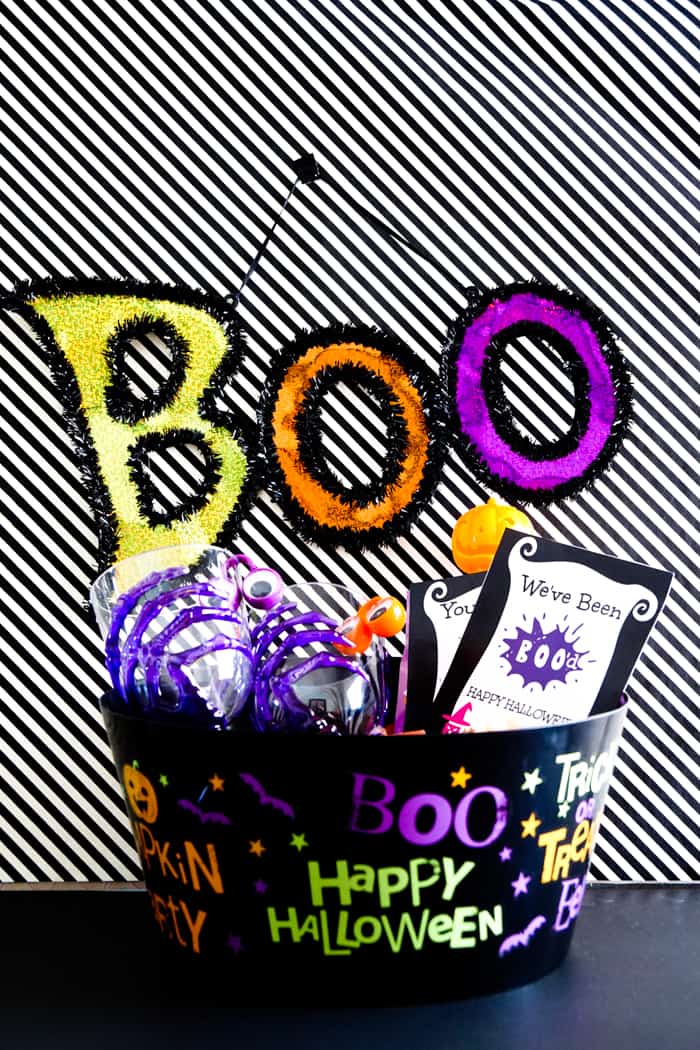 HOW TO BOO SOMEONE
PIN IT TO YOUR HALLOWEEN BOARD ON PINTEREST!
FOLLOW MADEWITHHAPPY ON PINTEREST FOR ALL THINGS HAPPY
Other Halloween Inspired Ideas you might enjoy!