Check out these Easy and Cute Halloween Kids Crafts that are sure to bring the Happy to the spooky holiday. These fun DIY Halloween crafts for kids to make can be made in under 30 minutes.
These Halloween Kids Crafts are full of fun Halloween craft ideas for kids of all ages. There are spooky Halloween crafts and some not-so-spooky crafts.
The best Halloween crafts are the ones that are made while having fun and trying your best! We have hours of fun crafts listed below full of spiders, witches, ghosts, black cats, haunted houses, jack-o-lanterns, and a ton of other fun Halloween ideas and activities.
Since the kids are certain to love these Halloween craft ideas throughout the Halloween season and all month of October, let's get started on making all kinds of Halloween crafts. Let's make these Kids' Halloween Crafts with a whole lot of Happy.
Halloween Craft Supplies
With thousands of crafts under our belt, we often get asked about what our craft supplies and craft box look like and what are our favorites. I've put together a small list of Halloween craft supplies that will help in making most of the crafts below.
Construction Paper - Orange, Purple, Green, White, and Black construction paper will cover most of the crafts
Acrylic Paint - Black, White, Orange, and Green
Paper Plates
Googly Eyes
Now, let's get crafting!
Halloween Crafts For Kids
The crafts below are great for kids of all ages. There are over 50 great Halloween craft ideas to choose from. Now it's just a matter of deciding all the crafts you want to make.
These bat-paper puppets are a fun way to celebrate Halloween. The kids will have so much fun with these FREE Halloween printable bats. The best part is that they can be made into the cutest bat puppet bookmark popsicle stick crafts.
Have some spooky fun with this not-so-scary craft stick ghost craft. Grab your googly eyes and cotton balls and get in the Halloween spirit with this spooky ghost.
Decorate the house with these cute black cat paper luminaries which are both easy to make and so fun to have around. These easy Halloween crafts make for a great way to light up your walkways on Halloween night.
Creating some serious Halloween fun by making this witch craft for kids. Kids of all ages will love this Halloween witches craft.
Halloween Handprint Spiders are such a fun Halloween craft for preschoolers and toddlers. They are also great to have as memories for years to come. This paper spider craft handprint is so much fun.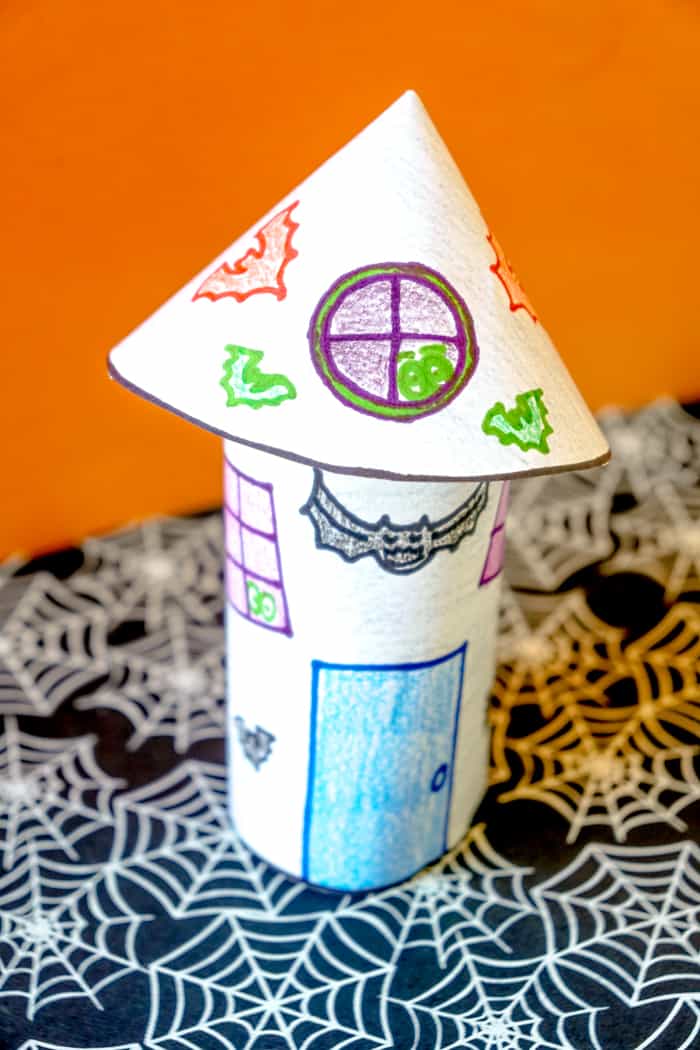 Celebrating the spooky holiday with this super fun Halloween Haunted House Craft. With this free printable template and some imagination, this Halloween craft will make for a super HAPPY Halloween.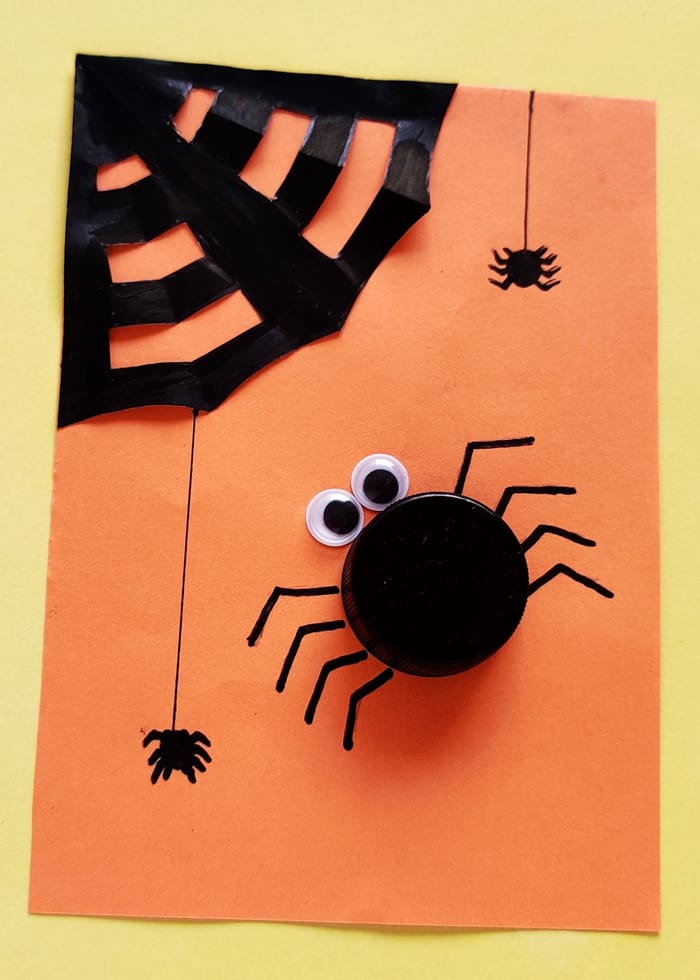 This quick and easy spider craft is a perfect Halloween craft for kids. The kids will love creating this cute spider craft idea.
Turn all those fun Halloween characters into an absolutely fabulous paper plate craft. There are also fun paper puppets to be included.
Have a book fan in your house? This easy Halloween Bookmark Alien craft is a great idea to have! It's a fun Halloween Alien craft that the kids will love.
Have some batty fun with these free printable build a bat craft templates.
Grab a cotton ball and have some Halloween countdown spooky fun.
Where are our Disney fans at? ***Raises Hand*** Grab our free mickey mouse pumpkin template and have a blast coloring those mickey ears and putting the pumpkin together.
One of our favorite Halloween crafts for toddlers. These are great memories to keep hanging from year to year.
This is a fun art project throughout the year, but Halloween time in particular. Have some art project fun with these blow painting monsters.
Haunted house fun is sure to be had with this sweet Halloween haunted Housecraft.
Rainbows are our favorite, so it should come as no surprise that we love this rainbow pumpkin craft.
This fun handprint craft only takes a few supplies to make. ... construction paper, paint, and googly eyes, you can create a fun Halloween craft and have some memories for years to come.
These fun paper spider webs are all kinds of fun. They are great when hung together into some fabulous Halloween decor.
Turn a simple box from the dollar store into a fun treat box. Great activity for young kids to make classroom treat boxes.
With a few supplies, these spider web crafts are lots of fun and great at keeping little hands busy.
Have some masked fun with these six free printable templates. The kids will enjoy making each of the masks their own.
These Halloween candy boxes are so cute for both Halloween and Valentine's Day.
Marbled Mickey Mouse Crafts
Animal balloons are always a good idea. We are sharing how to make these sweet balloon spiders that are great as decoration.
DIY Halloween Treat Bags
This fun craft with a free template is great for class parties and fun kids' Halloween parties.
Learn how to make these glittery beauties this Halloween season.
Celebrate Halloween with your kids with these super cute spiders as an Easy Halloween Snack. This is a great project for little kids.
When it comes to finding the perfect Halloween Science Experiment, there's no debating that baking soda activities for kids just might be at the top of that list.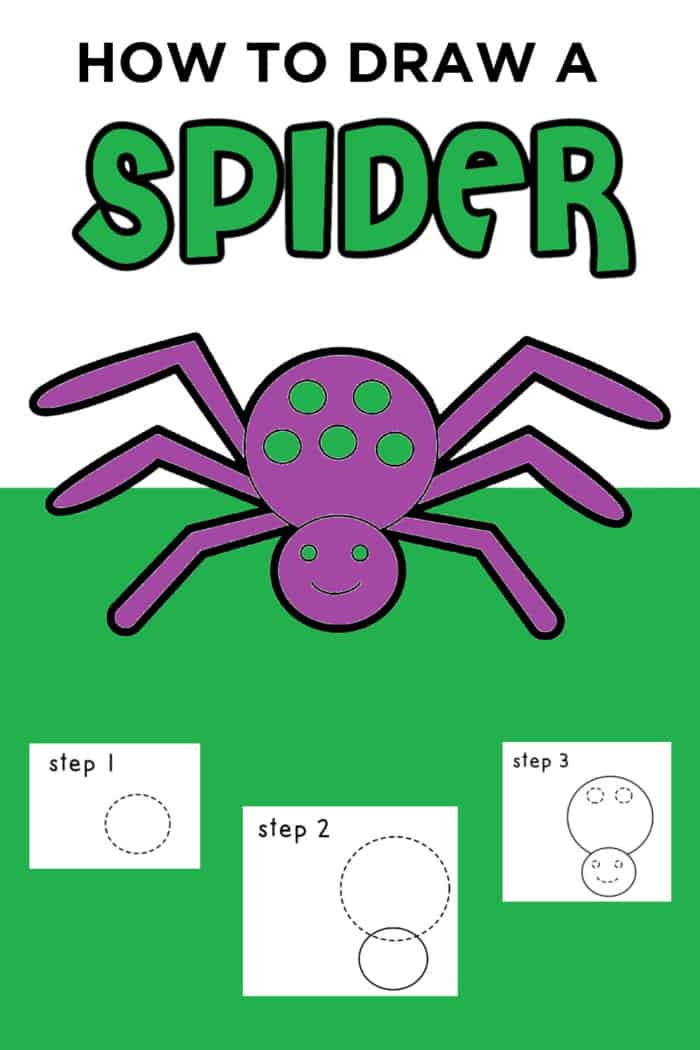 Have some creepy crawly fun with this fun free printable tutorial on how to draw a spider.
Have fun learning to draw a spider web easy.
Learn to draw this fun bat with our free drawing guide.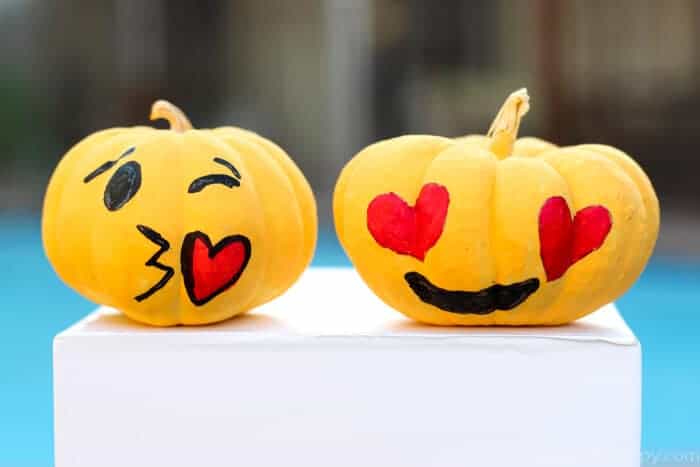 Turn those mini pumpkins into your favorite emoji with just a few supplies.
These are a fun free printable template that make for great gift tags or cupcake toppers.
Celebrate Halloween with these 15+ fun Halloween Ghost Craft Ideas. There is an easy ghost craft, a scary ghost craft, a funny ghost craft, paper plate ghosts, and all kinds of ghost crafts with white paint and tissue paper.
Celebrating the Fall and Halloween with some really fun candy corn crafts. There are fun easy crafts for the kids and crafts to decorate with. Grab some pom poms and
Celebrating Halloween with these easy kids' bat crafts. We are sharing lots of spooky season crafts from egg carton bats a fun clothespin and black paper bat craft and lots of simple Halloween crafts with black paint and pipe cleaners.
These fun Halloween decoration ideas are part of our weekly link party.
Looking for some fun Halloween games to have along with the Halloween crafts for kids? Then look no further. We have all the fun games and activities for hours of fun.
Free printable Halloween bingo cards for a quick and fun Halloween activity for the whole family. Grab these Halloween-themed bingo playing cards and calling cards for your Halloween party and have fun!
Celebrate Halloween with your neighbors with this free printable You've Been Booed card. We're sharing exactly how to boo your neighbors
Looking for a fun (socially distant) idea for the kids this Halloween? Then come print out our free Halloween Scavenger Hunt.
Have some Game Night fun with these free printable Halloween Charade Game including 72 different characters and a sheet full of blank cards.
Try and watch your way through our top Halloween movies checklist. We have our top list as well as some honorable mentions that are classic. Did your favorite Halloween movie make the list?
Take this free printable Halloween bucket list to your next Halloween party and try and cross off as many items as you can.
Celebrate Halloween with this fun Halloween-themed word search game. Work your way through the full Halloween word list and have some word game fun.
These fun printable gift tags are great for any gifts or party favors throughout the month of October.
These fun Halloween coloring bookmarks are all kinds of fun and great to add to your Fall Book Reading. Great activity for your young readers.
These Halloween games are great for those kids that love a challenge. Included in the free printables are four different Halloween games.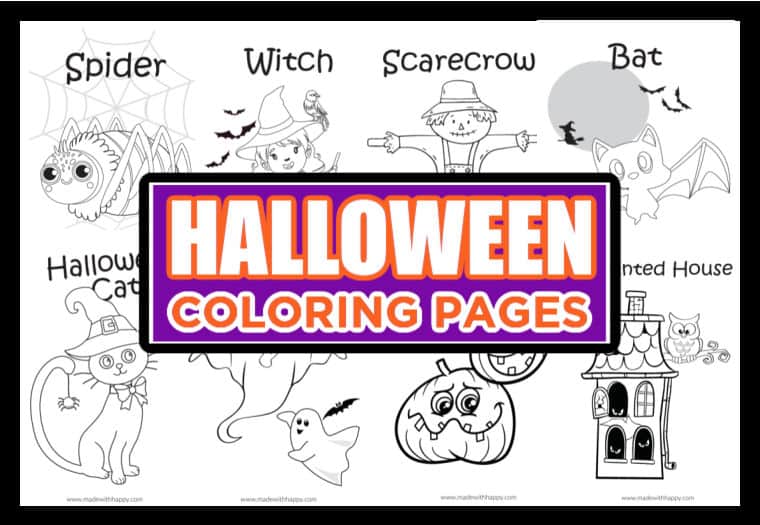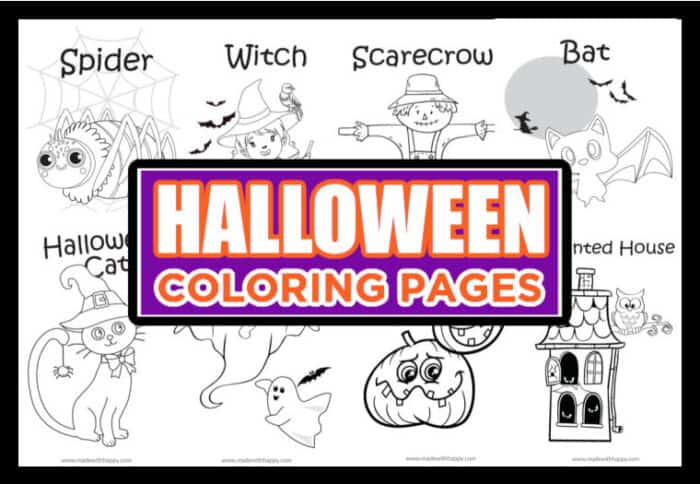 If you are anything like my kids, then having some coloring pages around in addition to crafts is a must. We have a ton of great Halloween coloring pages that are great at sparking creativity.
If you are the kind of crafter that wants to make your own costume, then these DIY costumes are for you! Get crafting!
Celebrating the Day of the Dead, Dia de Los Muertos, with some really fun craft ideas. These Day of the Dead crafts for kids are perfect to help celebrate the beautiful traditions.
Fall Crafts
Halloween occurs right in the middle of the Autumn season. If spooky and goblins are not necessarily your thing, maybe one of our fabulous Fall inspired crafts are more your style!
We highlighted these Halloween crafts along with some other fun kid's crafts in our October Crafts for Kids along with our 101+ Easy Craft Ideas for kids.
You also do not want to miss our 101+ Printable Coloring Pages For Kids and 101+ Printables For Kids full of Crafts and Coloring Pages.
Other Easy Kids Crafts You'll Love
CONNECT WITH MADE WITH HAPPY!
Be sure to follow me on social media, so you never miss a post!
Facebook | Twitter | Youtube | Pinterest | Instagram
Looking for crafts to keep your child busy? Sign up for my 5 Ridiculous HAPPY Activities in under 30 minutes for your kids delivered directly to your inbox!
Find and shop my favorite products in my Amazon storefront here!
HALLOWEEN KIDS CRAFTS
PIN IT TO YOUR FAVORITE BOARD ON PINTEREST!
FOLLOW MADE WITH HAPPY ON PINTEREST FOR ALL THINGS HAPPY!