Make the most of this Halloween season with the Top Family Halloween Movies of all time that the entire family will love! We have a FREE printable checklist too!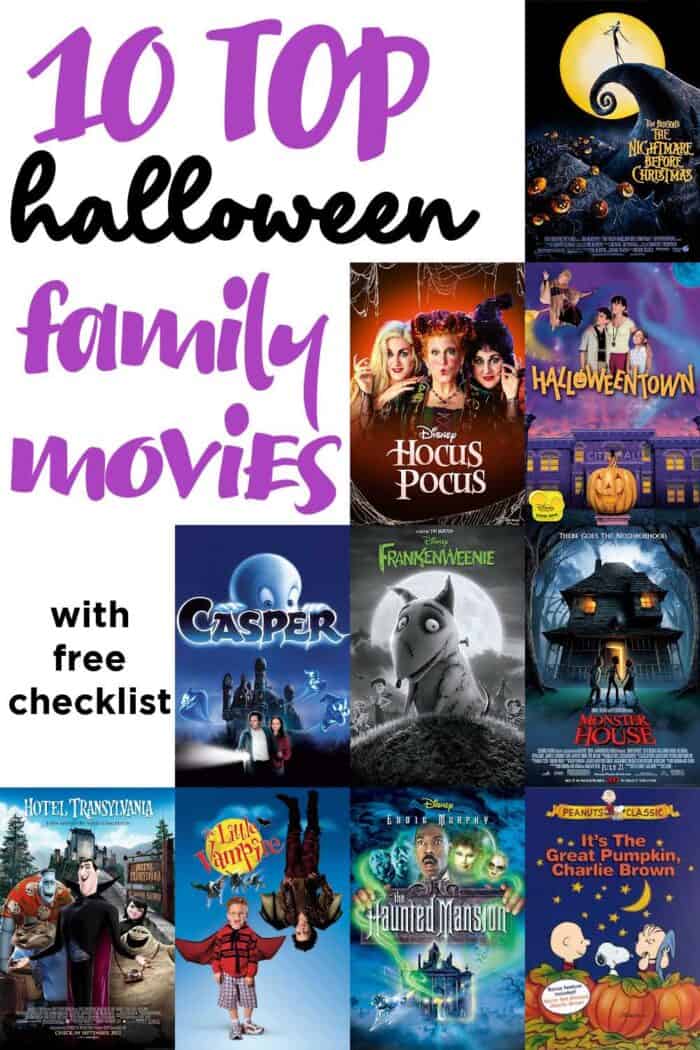 We've pulled together a fabulous list of top family Halloween movies that are great for the whole family from little kids to your elders.
It's the spookiest time of year and family movie nights are a must-do. Are you ready to snuggle on the couch with your people and watch some not-so-spooky movies?
Then, we've got you covered with my list of the top family Halloween movies. There's also a FREE printable checklist included at the end of the post so don't miss it!
Best Halloween Family Movies To Watch
Without further ado, here is the list of the best Halloween movies for the entire family.
Tells the story of Jack Skellington, the King of "Halloween Town" who stumbles through a portal to "Christmas Town" and decides to celebrate the holiday. Rated PG - Animated Film
Follows the adventures of a brother-sister duo on Halloween night after one of them accidentally unleashes 3 old witches back into the world. Bette Midler, Sarah Jessica Parker, and Kathy Najimy play the Sanderson sisters. Rated PG - Live-Action Film
After learning she is a witch, a young girl helps save a small town full of other supernatural creatures. Rated G - Live Action TV Film
When a boy's beloved dog passes away suddenly, he attempts to bring the animal back to life through a powerful science experiment. This is from Tim Burton Films. Rated PG - Animated Film
An afterlife therapist and his daughter meet a young friendly ghost when they move into a crumbling mansion in order to rid the premises of wicked spirits. Rated PG - Live-Action Film
Three teens discover that their neighbor's house is really a living, breathing, scary monster. A fun family-friendly film taking a twist on a haunted house. Rated PG - Animated Film
Dracula, who operates a high-end resort away from the human world, goes into overprotective mode when a boy discovers the resort and falls for the count's teenage daughter. Vampire played by Adam Sandler. Rated PG - Animated Film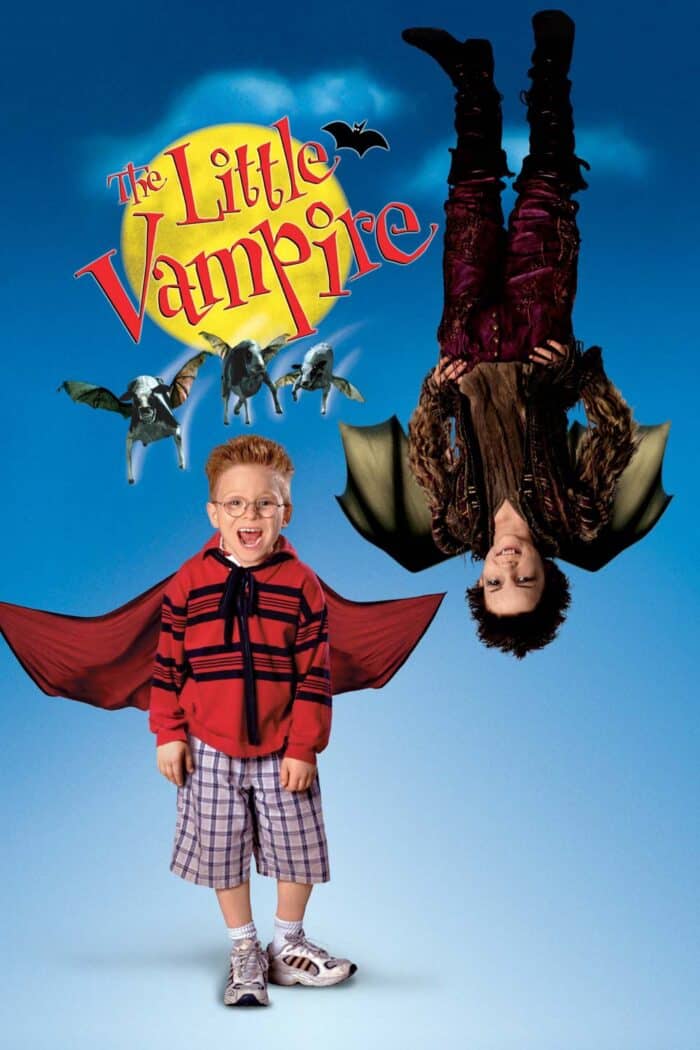 A lonely American boy living in Scotland makes a new best friend, a fellow nine-year-old who happens to be a vampire. The young boy helps his friend and family from a vampire hunter. Rated PG - Live-Action Film
A realtor (Eddie Murphy) and his wife and children are summoned to a mansion, which they soon discover is haunted, and while they attempt to escape, he learns an important lesson about the family he has neglected. Rated PG - Live-Action Film
The Peanuts gang celebrates Halloween while Linus waits for the Great Pumpkin. Good Halloween Movie for younger kids and up. Family-friendly Halloween classic! Not Rated - Animated Film
Family Halloween Movies - Honorable Mention
We have a few honorable mentions of family Halloween movies too. In this list are some classic Halloween movies that were just shy of making the top 10 all-time best Halloween movies list.
Rated PG Halloween Movies
Rated PG-13
Here are a few honorable mentions that are skewed toward older kids and up.
Halloween Movies Printable Checklist
Want to make movie night even more fun? Download and print my FREE Family Friendly Halloween Movies Checklist and keep track as you watch the movies together!
Don't want to print? That's okay, just download and save to your phone and use it there!
Happy Halloween and have fun watching all the not-so-scary movies!
Other Free Printable Halloween Games You'll Enjoy
Download Free Halloween Movies for Kids Checklist
For personal use only.
CONNECT WITH MADE WITH HAPPY!
Be sure to follow me on social media, so you never miss a post!
Facebook | Twitter | Youtube | Pinterest | Instagram
Looking for crafts to keep your child busy? Sign up for my 5 Ridiculous HAPPY Activities in under 30 minutes for your kids delivered directly to your inbox!
Find and shop my favorite products in my Amazon storefront here!
TOP FAMILY HALLOWEEN MOVIES
PIN IT TO YOUR DIY BOARD ON PINTEREST!
FOLLOW MADE WITH HAPPY ON PINTEREST FOR ALL THINGS HAPPY!